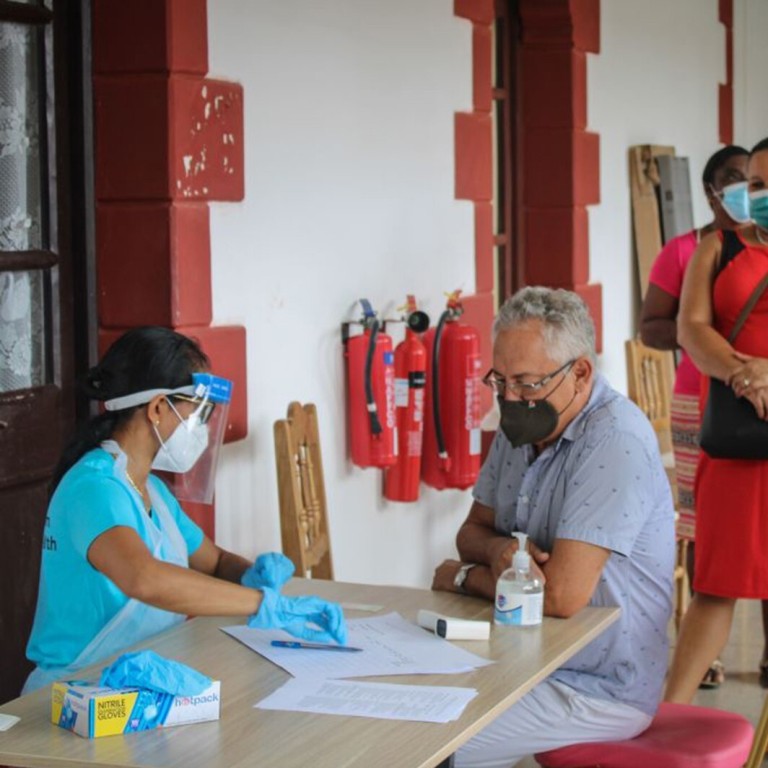 Coronavirus: world's most vaccinated nation sees cases double; variant first identified in India found in Thailand, Philippines
Cases in Seychelles, where 57 per cent have been fully inoculated with Sinopharm shots, increased to 2,486 people – 37 per cent of whom have had two doses
Meanwhile, health authorities in Thailand and the Philippines have confirmed their countries' first cases of a virus variant reported first in India
Seychelles, which has vaccinated more of its population against
Covid-19
than any other country, saw active cases more than double in the week to May 7, raising concerns that inoculation is not helping turn the tide in some places.
The
World Health Organization
said vaccine failure could not be determined without a detailed assessment and that it was working on evaluating the situation. Kate O'Brien, director of the WHO's department of immunisation, vaccines and biologicals, told a briefing on Monday that the body was in direct communication with Seychelles and that a detailed assessment was needed looking at factors like strains of the virus and the severity of cases.
The Health Ministry of the archipelago off of
Africa
's east coast said on Monday that the number of active cases had more than doubled since last week to 2,486 people, and 37 per cent of those have received two vaccine doses. Cases are also surging in the
Maldives
, another Indian Ocean island nation that is a popular
tourism
destination.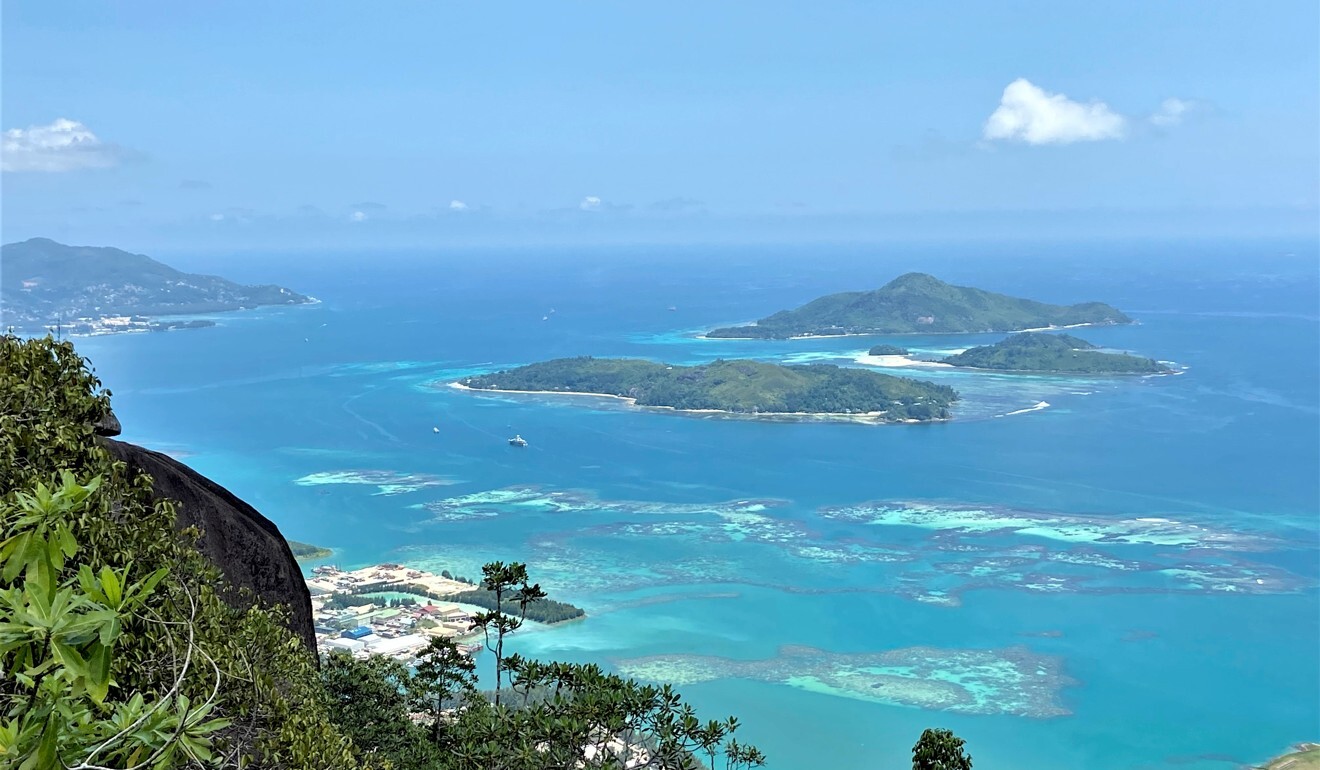 In Seychelles, Sinopharm shots were issued to 57 per cent of those who were fully inoculated and the rest with Covishield, a vaccine made in
India
under a licence from AstraZeneca Plc. As of May 8 no one who had contracted Covid-19 while being vaccinated had died, Seychelles News Agency reported, citing the minister for foreign affairs and tourism.
The group of palm-fringed tropical islands last week reimposed curbs including closing schools, cancelling sports events and banning mingling of households.
The country had raced to vaccinate its population of just under 100,000 – first with a donation of doses from
China
's Sinopharm and then with a gift of Covishield, so it could reopen to the tourists who are the lifeblood of its economy.
Daniel Lucey, clinical professor of medicine at Dartmouth Geisel School of Medicine, said in a blog last week that data on genetic sequencing are not yet available for infections in Seychelles in April.
Still, the B. 1.351 variant, first identified in
South Africa
late last year, was found in the Seychelles in February, he said. AstraZeneca's vaccine appeared to be less effective against that variant in a study, and South Africa
halted plans to use those injections
.
A comparison between Sinopharm, Covishield and unvaccinated people who caught the coronavirus could be done using genetic sequencing and data on the severity of their infections, Lucey said.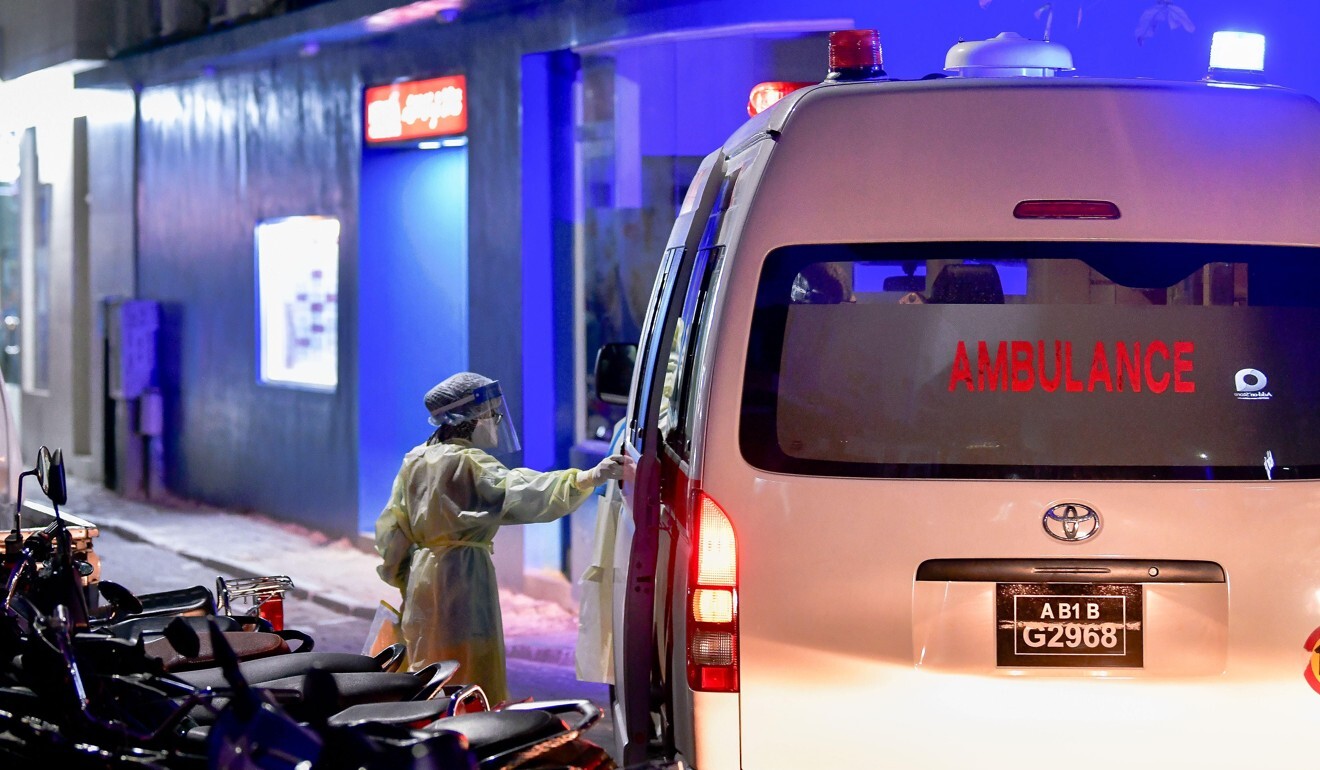 Cases in the Maldives, which has seen
a surge in visits from affluent Indians
, have also shot up. The country has the most new cases per 100,000 people in the past five, seven and 14 days. Active cases jumped from 4,978 to 9,423 on May 9.
As of May 8, over 300,000 people in the Maldives had received at least one dose of a vaccine and 35 per cent of the population had received two, according to the Health Protection Agency. The country has been using Sinopharm and Covishield. Positive test results in Greater Male, the area in and around the capital of the Maldives, are about 60 per cent of the total.
Thailand, Philippines uncover first cases of variant from India
Health authorities in
Thailand
and
the Philippines
have confirmed their countries' first cases of a coronavirus strain first detected in India, which the World Health Organization has designated a "
variant of concern
".
The Philippine health ministry said on Tuesday that the variant, known as B. 1.617, had been confirmed in two Filipino workers who returned in April from the United Arab Emirates and Oman. Both have been in isolation since coming back.
Thailand, meanwhile, found the variant in a Thai woman and her 4-year-old son who have been in state quarantine since arriving from
Pakistan
.
The finding comes as Thailand battles a new wave of the coronavirus that began at the beginning of April,
originating in upmarket entertainment venues in Bangkok
and spawning clusters in several crowded slum communities. Many of the recent cases involve the variant of the virus first reported in
Britain
, which is more infectious than the original form found last year.
Thailand and the Philippines have banned most travellers from India, which has reported more than 22.6 million infections, second only to the United States, and more than 246,000 deaths. Both figures are widely believed to be undercounts.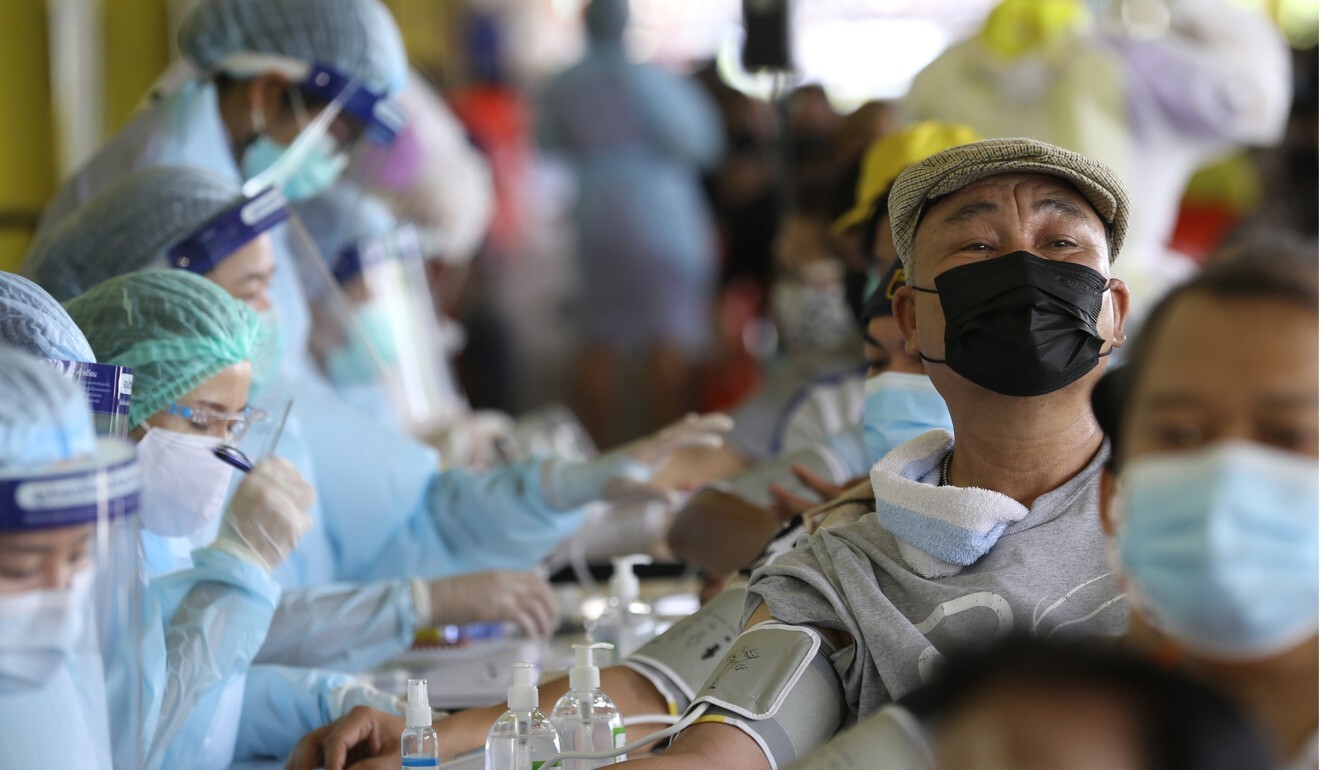 Thailand extended the entry ban to foreigners visiting from Pakistan,
Bangladesh
and
Nepal
on Monday in an effort to keep the variant first reported in India from spreading, Thai Foreign Ministry spokesman Tanee Sangrat said.
Apisamai Srirangsan, a deputy spokeswoman for the government's Centre for Covid-19 Situation Administration, said separately that Thai authorities are also worried about people who cross into Thailand illegally, mostly from neighbouring
Cambodia
and
Myanmar
.
Apisamai said the variant from India was found in a pregnant 42-year-old woman who arrived on April 24 with three sons. She and her 4-year-old were staying in the same room under state quarantine. The two other sons, ages 6 and 8, stayed in another room and tested negative.
Thailand on Monday announced 1,630 new cases, bringing its confirmed total to 85,005 since the pandemic began. There were 22 new deaths, for a total of 421.
About one-third of the reported cases in the latest wave were found in Bangkok, where daily increases have declined to 565 on Monday from 980 on Sunday and a record 1,112 on Saturday.
New clusters continue to be discovered in Bangkok, not only in crowded communities, but also at markets and department stores. Other clusters have been found among migrant workers at factories in two provinces near the capital.
Australia's Victoria state on alert after first case in two months
Australia
's second most populous state reported a locally acquired Covid-19 case for the first time in more than two months on Tuesday, sending authorities scrambling to find the source of the infection amid concern about a new outbreak.
A man in his 30s, who returned from India in mid-April and completed mandatory two-week hotel quarantine in neighbouring South Australia, tested positive for the virus after developing symptoms over the weekend, authorities said.
Health workers had interviewed the man and urged people he had been in contact with to self-isolate and get tested. They also published a list of locations exposed to the virus.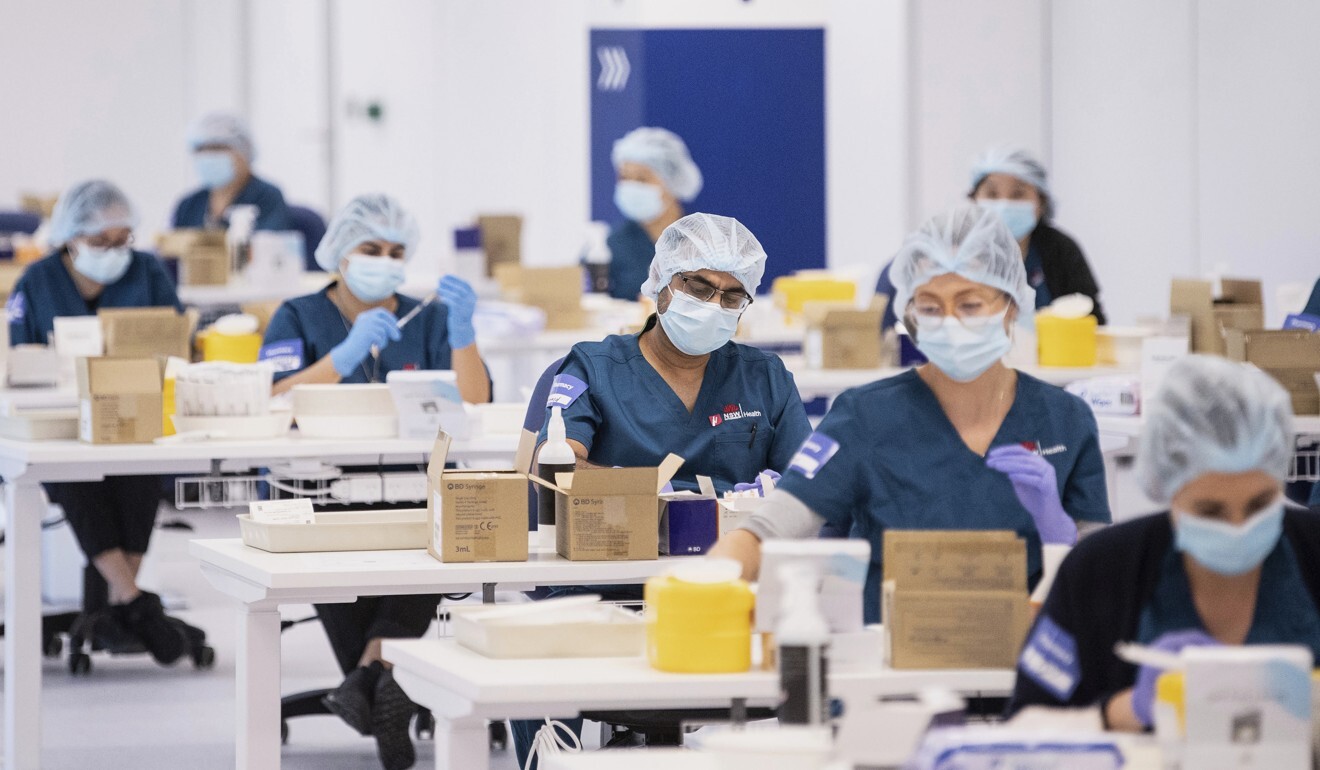 Though Australia has largely eradicated the virus with border closures, Victoria has had most of the coronavirus cases and deaths and spent much of 2020 in lockdown.
"There is definitely a sense of complacency creeping in," Victoria Chief Health Officer Brett Sutton told reporters. "We haven't had really significant outbreaks for some time and people drop their guard, people go about life as if we haven't been through the 15 months we have all been through. But it is a reminder that we need to be on guard."
Victoria had no immediate plans to elevate social distancing or mask-wearing rules, said Sutton, adding it was possible the man caught the virus in quarantine in Australia and not in India.
There were no other cases reported in Victoria or in New South Wales, Australia's most populous state, which tightened its virus-protection rules last week when a couple tested positive without a known source.
Reporting by Bloomberg, Associated Press, Reuters
This article appeared in the South China Morning Post print edition as: Cases more than double in Seychelles despite jabs high