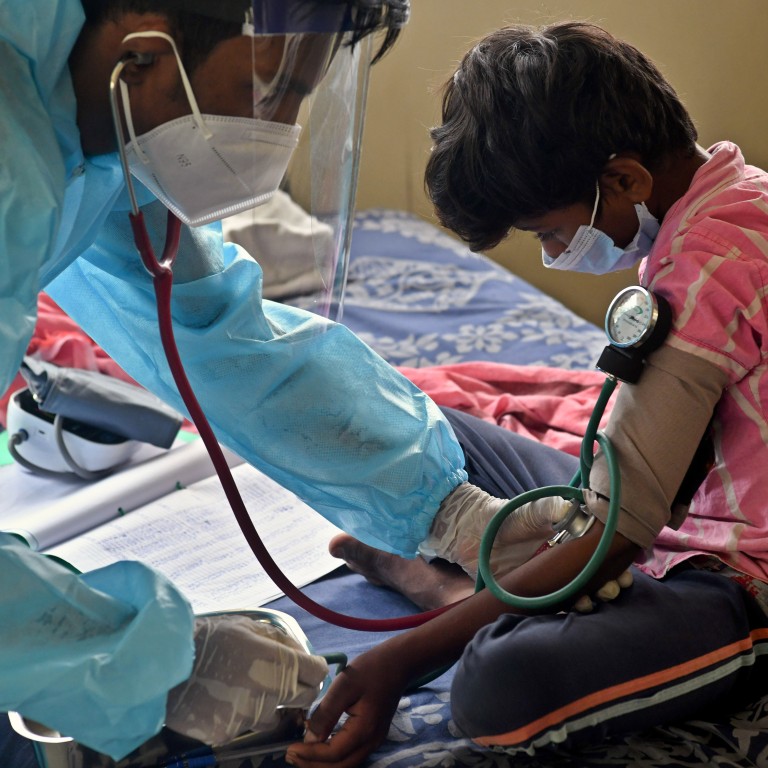 Coronavirus: India offers Covid-19 orphans a financial lifeline; Malaysia to ramp up vaccination drive
Indian children who have lost both their parents to the pandemic will be provided with free education and health insurance, New Delhi said
Elsewhere, Ho Chi Minh City will test all of its 13 million residents for coronavirus after a surge in cases
India
on Sunday reported its lowest daily rise in new coronavirus infections in 46 days at 165,553 cases during the previous 24 hours, while deaths rose by 3,460, after New Delhi announced measures to support children who have lost both their parents to the pandemic that include providing them with free education and health insurance.
Prime Minister
Narendra Modi
's administration will use the PM Cares fund to provide each child with 1 million rupees (US$13,805) when they turn 18, the government said in a statement on Saturday. The children will be enrolled in the government's health insurance programme and premiums will be paid via the PM Cares fund until they are 18.
The fund will also pay for school needs such as fees, uniforms and books. Once they turn 18, they will receive a monthly stipend, and at age 23, the corpus will be given in a single payout.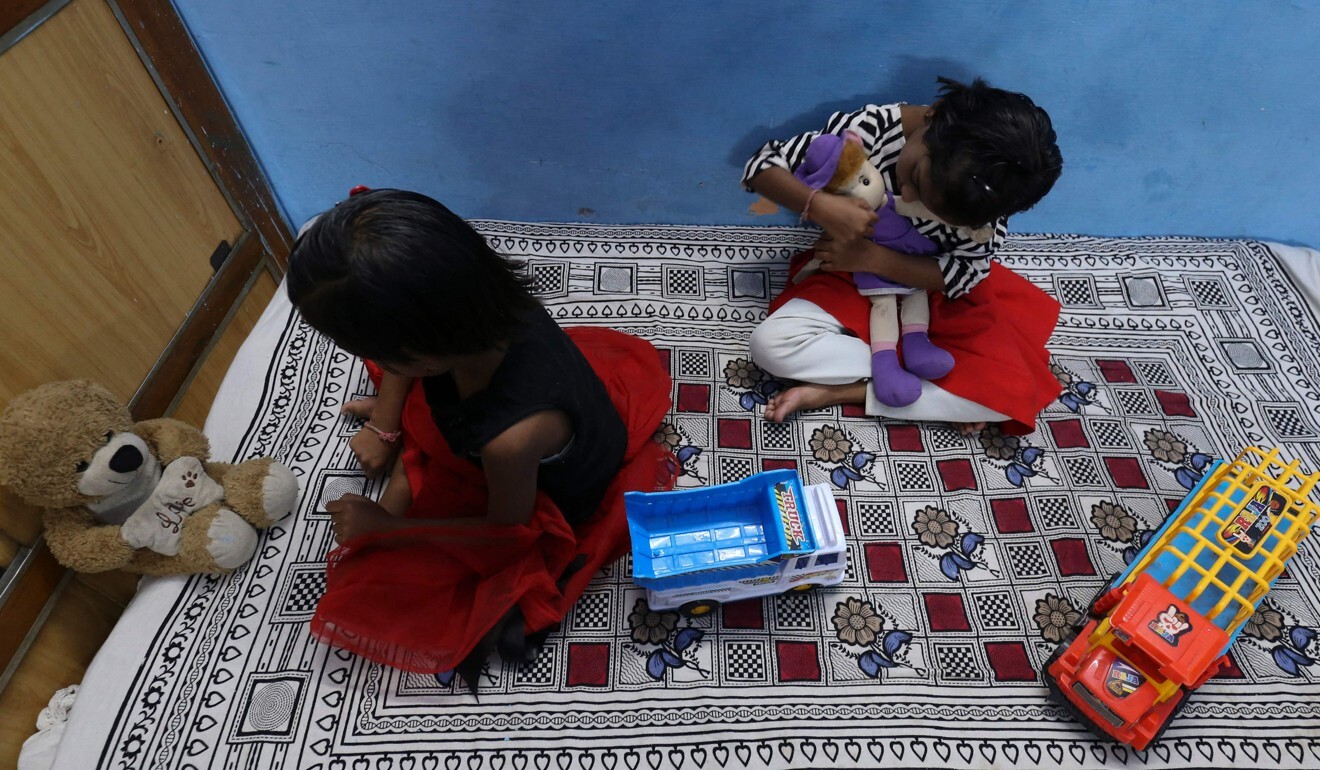 The world's worst outbreak shattered families and orphaned children in In India, where 27 per cent of the population of 1.3 billion is under 14, and the country had an estimated 350,000 orphans in institutional care going into the pandemic.
India will have nearly 120 million doses of
Covid-19 vaccines
available for domestic use in June, the government said on Sunday. This marks a significant jump from the 79.4 million doses that were available in May.
India has administered about 212 million doses, the most after China and the United States, but has given the necessary two doses to only about 3 per cent of its 1.35 billion people.
India on Sunday reported its lowest daily rise in new coronavirus infections in 46 days at 165,553 cases during the previous 24 hours, while deaths rose by 3,460.
Malaysia to ramp up vaccination drive
Malaysia
is planning to set up more mega vaccination centres and get private doctors to join immunisation efforts, after five consecutive days of record daily coronavirus infections.
Science Minister Khairy Jamaluddin told a virtual news briefing on Sunday that the government will set up another five mega vaccination centres around the capital, Kuala Lumpur, and are considering two in the northern state of Penang and in the southern state of Johor.
The government will also train general practitioners to administer
Covid-19 vaccines
, he said, noting some vaccines need to be handled and stored differently than usual vaccines.
"Before this, there was no need [to involve the private health care sector] because the vaccine supply was not a lot. As the supply increases, we want to facilitate private clinics, [general practitioner] clinics, private hospitals to roll out the vaccines via our programme, for free," he said.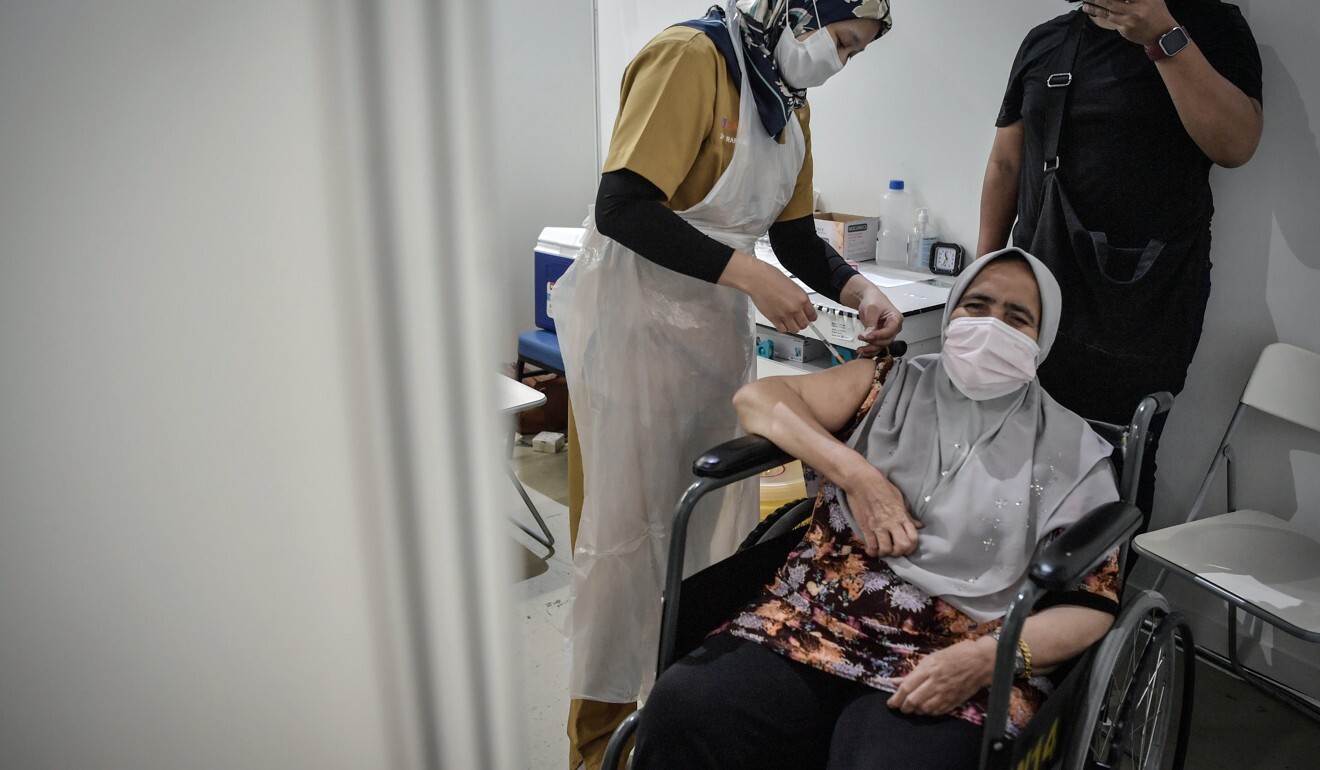 The private vaccination centres could administer a total of 40,000 doses a day, he said, adding that the government aims to raise daily vaccinations to 150,000 doses. It has reached 107,000 doses a day this week.
Nearly 6 per cent of the country's 32 million people have been vaccinated, according to the website of the governmental Special Committee for Ensuring Access to
Covid-19 Vaccine
Supply.
Khairy said the government is also looking to allow drive-through vaccination centres in the country, after guidelines are firmed up.
Malaysia reported 6,999 new coronavirus cases on Sunday, bringing the total infections in the country to 565,533. New cases and deaths rose to records on Saturday.
Thai meat producer closes factory amid outbreak
Charoen Pokphand Foods Pcl,
Thailand
's biggest meat producer, will close its factory in Saraburi province for five days to stem a coronavirus outbreak, according to the provincial government.
The poultry processing plant, some 100 kilometres (63 miles) north of Bangkok, will be shut from Sunday to Thursday, the provincial administration said on its Facebook page late on Saturday. The closure came after the authorities found 245 employees had been infected with the virus.
Southeast Asia's second-biggest economy is battling with a new wave of Covid-19 infections that have spread into prisons, poorer regions and factories. Sri Trang Gloves (Thailand) Pcl and Cal-Comp Electronics (Thailand) Pcl closed some of their production sites this month to stem the spread of coronavirus among employees.
The CP Foods factory has about 5,800 employees. The provincial authority said it set up a field hospital at the factory to treat those infected.
CP Foods will start the disinfection process and tighten health measures at the factory during the closure, the company said in a statement. The company has moved the production of this factory to 18 other poultry processing facilities, it said.
Ho Chi Minh City to test all residents
Vietnam
's business hub Ho Chi Minh City will begin social distancing measures for 15 days starting from May 31 in an effort to curb the spread of Covid-19, the country's government said on Sunday.
Ho Chi Minh City will also test all of its 13 million residents for the coronavirus, a mass testing programme that will include 100,000 tests each day.
The city has seen a spike in cases related to a religious mission that has recorded at least 125 positive tests, accounting for most of the city's infections, according to a government statement.
"All events that gather more than 10 people in public are banned citywide, but the city is considering to lower the number of people to just five," the government said.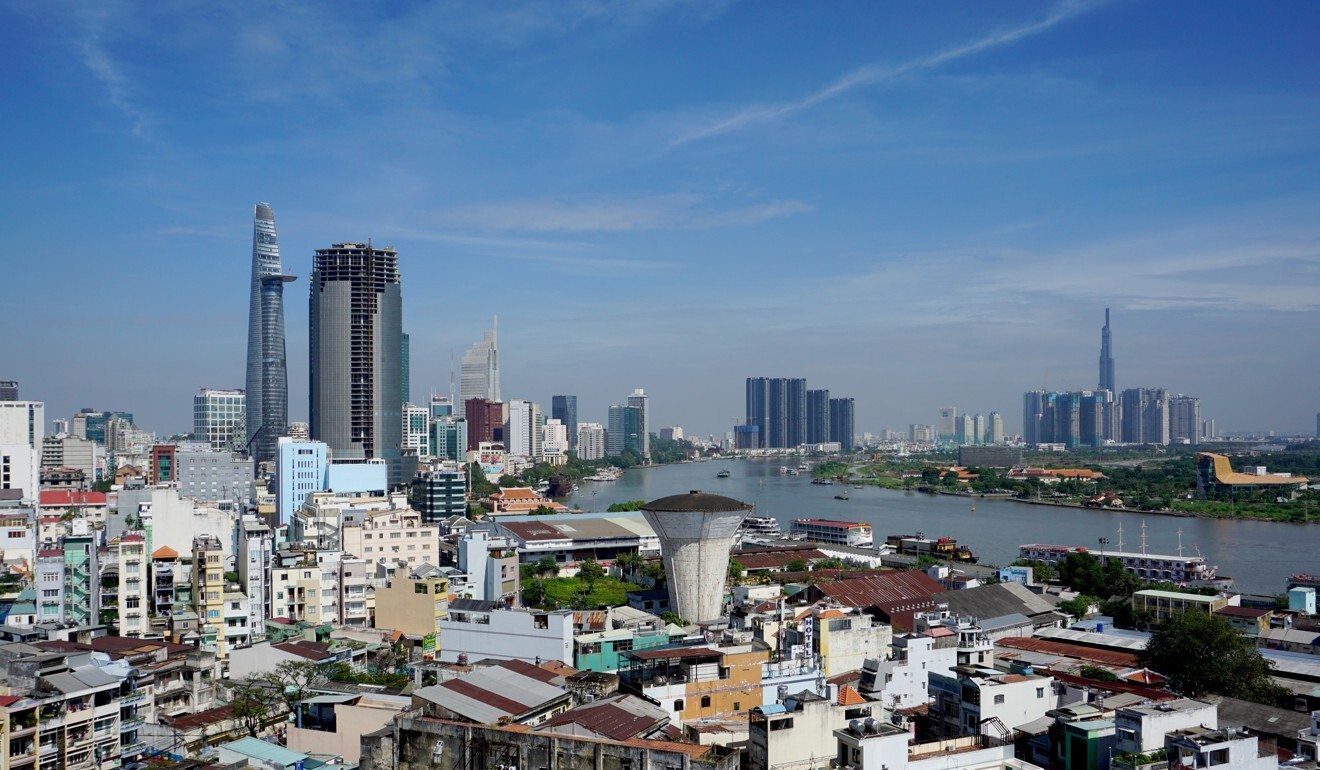 Go Vap district, where the Revival Ekklesia Mission is located, will be under full restrictions, and people there will not be allowed to go out unnecessarily, the statement said.
Ho Chi Minh City on Friday shut down shops, restaurants and other services, and suspended religious activities until further notice, the city said in a statement.
People 60 or older were encouraged to stay home, it also said.
Japan airline offers weddings in grounded plane
Major Japanese airline All Nippon Airways Co. has been offering couples the chance to tie the knot in ceremonies aboard an aircraft it has been forced to ground as the coronavirus pandemic continues to hit international travel.
The ervice, launched in late May, will be available until June 13 on the B-777 large passenger jet at Tokyo's Haneda airport. The company said that seven couples in all will have wedding ceremonies on board and it has finished accepting reservations.
During the on-board ceremony, the airline provides live music, an in-flight announcement by cabin crew to congratulate the newlyweds and celebrate their marriage, and special lighting to project an image of the galaxy on the ceiling of the cabin, ANA said.
ANA is offering the on-board wedding for some 1.56 million yen (US$14,200) and a combination of the ceremony and a party with food in the terminal building for 3 million yen.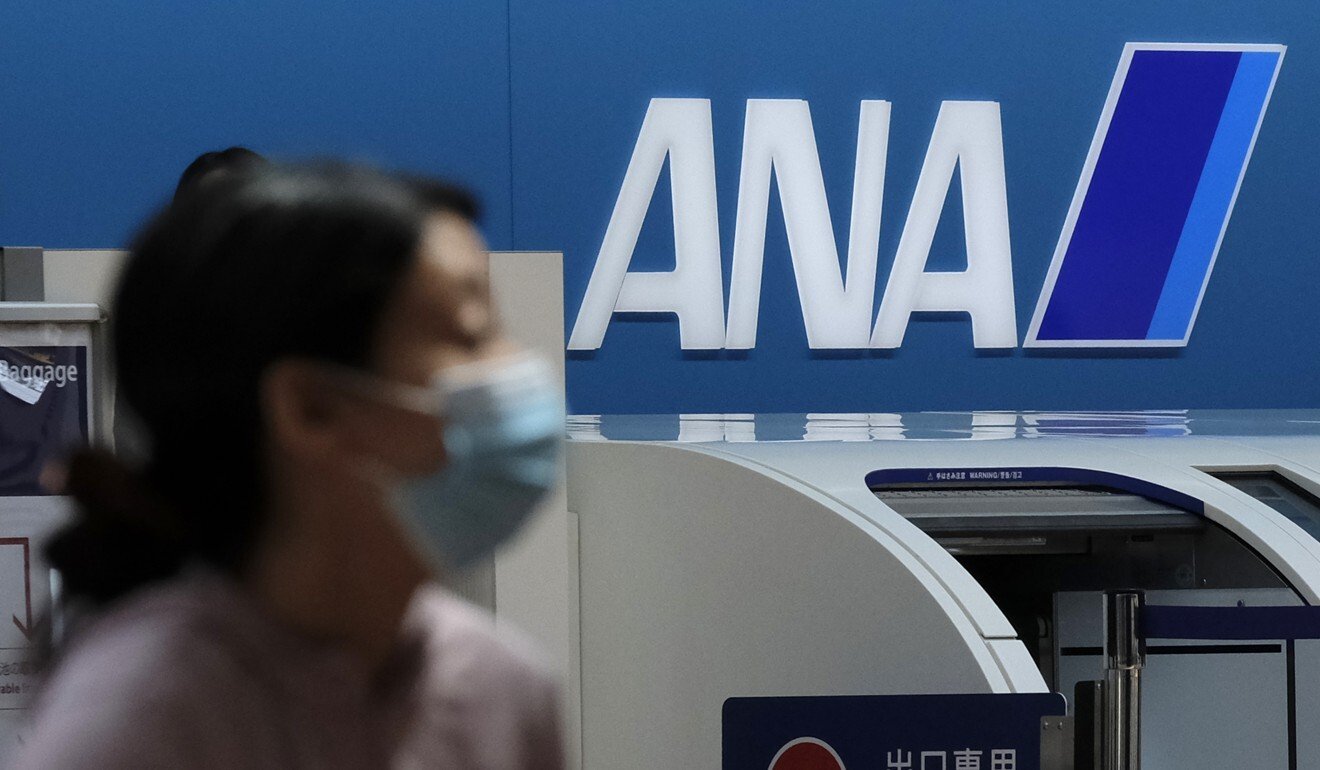 The airline said it came up with the unique idea to interest couples who, despite May and June being among the busiest months for marriages, are refraining from holding ceremonies to avoid crowding amid the pandemic. Weddings have also been hit by the ban on serving alcohol at party venues in areas under
Japan
's current virus state of emergency.
On May 23, the first on-board wedding was held on the business-class deck of the ANA aircraft for Toru and Mami Murakami, a Tokyo couple, with a pilot and some flight attendants as well as other invitees celebrating their marriage. Up to 30 people can attend on board.
Before the airline unveiled the new on-board wedding plan, the couple had initially planned only to take photos of themselves as a token of their marriage.
"We immediately decided [to take up the offer] for our love of aircraft and enjoyed a dreamy time," Toru said. "At one time I thought that we would not be able to hold a wedding ceremony amid the pandemic, but I am satisfied with my wedding," Mami added.
ANA said it will consider offering the on-board weddings again depending on recovery in demand for international flights.
Meanwhile, in another effort to cushion the damage from the pandemic to its business and increase utilisation of its fleet, ANA has also offered domestic sightseeing flights using its huge A380 double-decker passenger jet, previously flying between Japan and Hawaii.
The flights, with meals served, lasted some three and a half hours.
Reporting by Reuters, Bloomberg, Kyodo, dpa
This article appeared in the South China Morning Post print edition as: New Delhi to offer financial lifeline to Covid-19 orphans