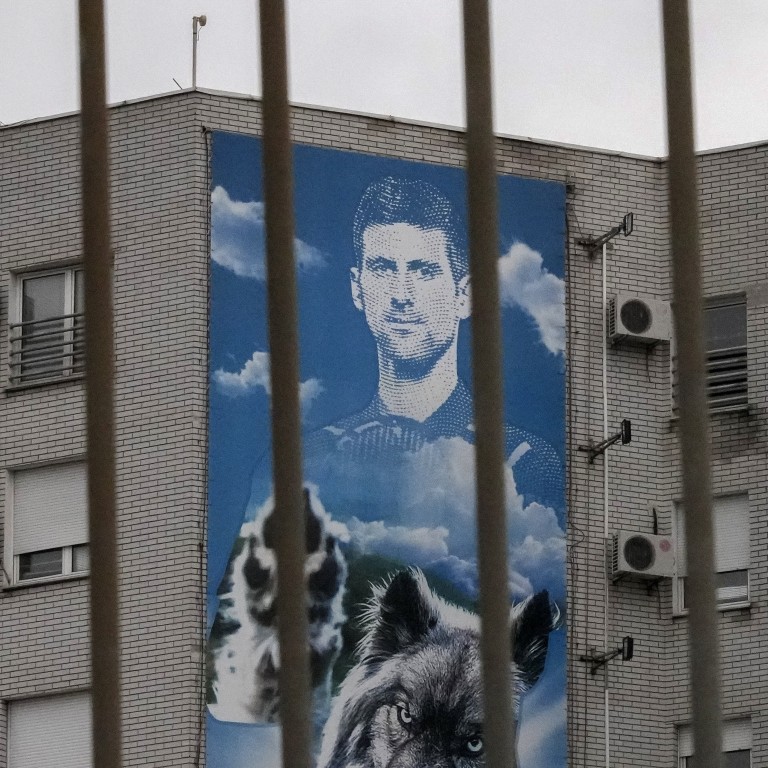 Coronavirus: Novak Djokovic begins 3rd day in detention as Australia hits 100,000 cases for the first time
The Serbian tennis star, who had arrived for the Australian Open, has been holed up in a Melbourne hotel since having his visa cancelled due to issues with a medical exemption
Elsewhere, a group of Covid-positive Italian travellers have reportedly fled quarantine in India, while Sri Lanka has revoked a ban on three cricketers who breached Covid rules in the UK
Tennis world number one Novak Djokovic began a third day in Australian immigration detention on Saturday, joined by Czech women's player Renata Voracova as a blame game between Australian authorities over handling of
Covid-19 vaccine
exemptions gathered steam.
The Serbian superstar, a vocal opponent of vaccine mandates who came to Australia in hopes of winning his 21st Grand Slam at the Australian Open, has been holed up since Thursday in a modest Melbourne hotel since having his visa cancelled due to problems with a medical exemption.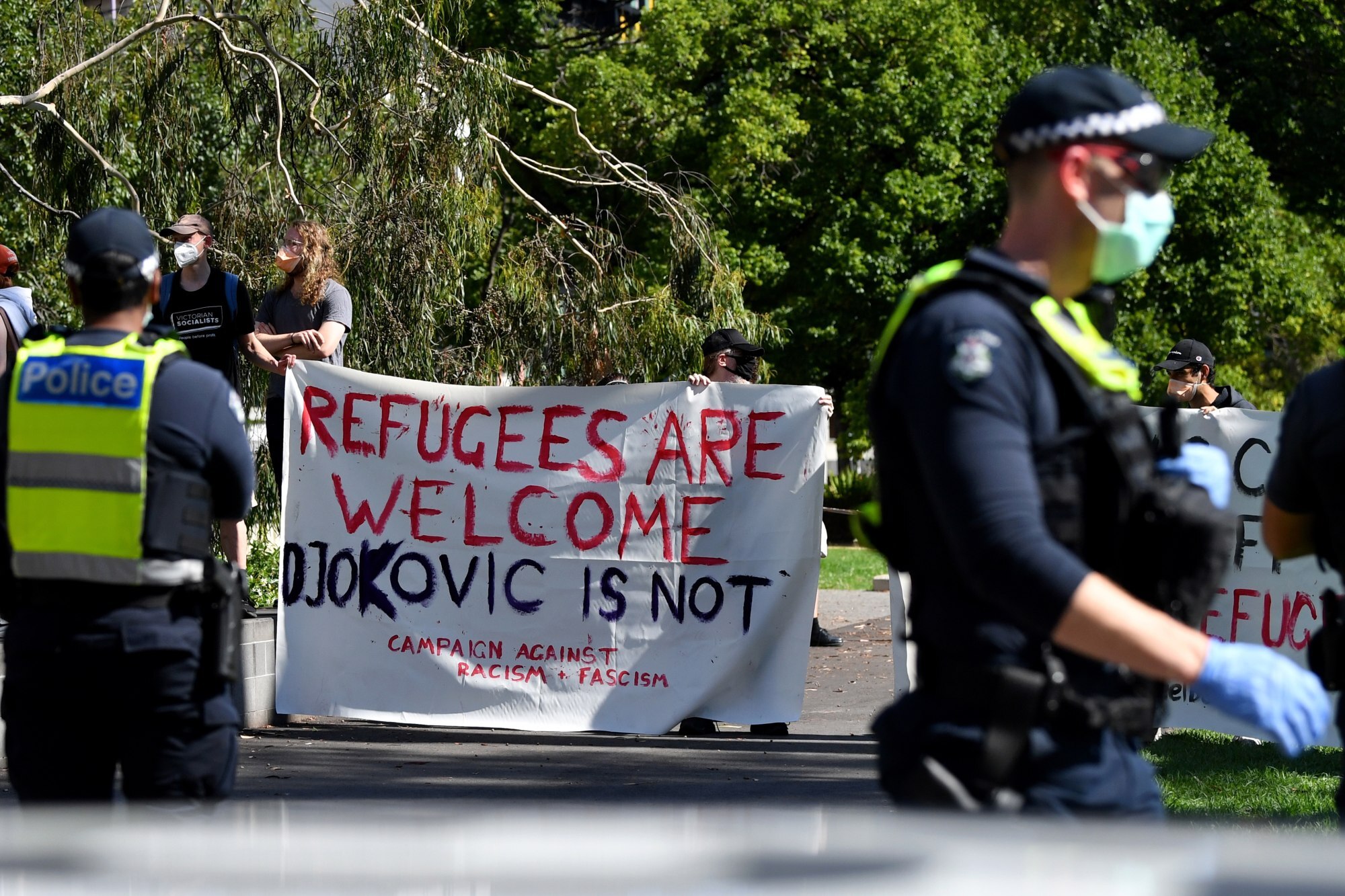 His lawyers are preparing a legal challenge to his visa cancellation, which is scheduled to go to a federal court hearing on Monday, and have been given until Saturday evening to file a summary of their case.
Other than a short Instagram post thanking fans for their support, Djokovic has made no public appearance or comment since entering the Park Hotel, which is also home to dozens of asylum seekers trying to enter the country.
The Australian newspaper reported that Djokovic had requested access to his chef and a tennis court while in detention but that his request was denied.
Australia on Saturday reported more than 100,000 new Covid-19 cases for the first time in a single day, as home test results were included and some restrictions were reintroduced to ease pressure on a health system stressed by the fast-spreading Omicron variant.
Former Prime Minister Malcolm Turnbull was among those who tested positive for the disease on Saturday.
Turnbull, who was prime minister from 2015 to 2018, confirmed on Twitter he was isolating at home after a positive test.
The revelation of Turnbull's case followed the announcement on Friday that federal Treasurer Josh Frydenberg also had tested positive. Other high-ranked Australian lawmakers including Deputy Prime Minister Barnaby Joyce and Defence Minister Peter Dutton have contracted and overcome the illness.
Under current Australian Covid-19 guidelines, people who return a positive test and those deemed "close contacts" must isolate for seven days.
Australia has been posting successive record numbers of new daily infections, with surges in cases in the two most populous states again reported on Saturday.
New South Wales reported 45,098 new cases, from the previous day's record 38,625, while Victoria, home to the upcoming Australian Open tennis tournament in Melbourne, saw daily cases more than double to 51,356. The states reported a total 18 Covid-related deaths the same day.
Even with the country's other six states and territories yet to report numbers, the total of just New South Wales and Victoria, 96,454, smashed the previous day's national record of just over 78,000.
Italian travellers escape quarantine in India: report
At least a dozen travellers from Italy managed to escape quarantine after they tested positive for Covid-19 upon arriving in India.
The international flight touched down on Wednesday at an airport in the city of Amritsar around 1.30pm local time.
While most passengers were negative for coronavirus before their departure from Milan, the vast majority of them – 125 of 179 – were positive for the virus by the time the plane landed.
City official Sherjang Singh told BBC Punjabi that of the infected, nine people fled the airport to avoid the mandated quarantine period while another four escaped isolation at a hospital.
While it's unclear how the first group of infected got away, authorities at the hospital told NDTV that the four who were already in quarantine allegedly "tricked the health officials".
Authorities in India remained on the hunt for the missing passengers more than 24 hours later and have already expressed intentions to file charges against them.
The incident comes amid a spike in Omicron cases in India, which has already left some hospitals understaffed and overwhelmed. On Friday, the nation reported 117,100 new Covid-19 cases – the highest daily increase in nearly seven months.
Sri Lanka lifts ban on cricketers who broke Covid rules
Sri Lanka on Friday revoked a one-year international ban on three top cricketers who were disciplined six months ago for breaching Covid-19 regulations while on tour in England.
The trio – vice-captain Kusal Mendis, opener Danushka Gunathilaka and wicketkeeper Niroshan Dickwella – had paid the US$50,000 penalty imposed on each and appealed the ban, a board official said.
"Considering that there were no transgressions since they were banned in July, the board decided to accept their appeal and allow them to play again," the official said.
Officials said that the trio will be available for selection for the upcoming three-match ODI series against Zimbabwe.
The three players were seen out in Durham before a one-day international against England violating a Covid-19 biosecure bubble. They were also punished for breaching a 10.30pm curfew at the team hotel.
The punishment was the toughest taken by any cricket nation for breaches of the anti-coronavirus bubbles which have now become standard practice in international sport.
Mendis and Gunathilaka have faced censure before.
Mendis ran over and killed a 64-year-old cyclist in July 2020. He paid one million rupees (US$5,000) to the victim's family as part of a court settlement and was given a reprimand by the board.
Gunathilaka was banned from the national team in 2018 for violating team curfews on tour. In April last year, he was ordered to take anger management counselling after a drunken brawl.