Tourism
Get more with myNEWS
A personalised news feed of stories that matter to you
Learn more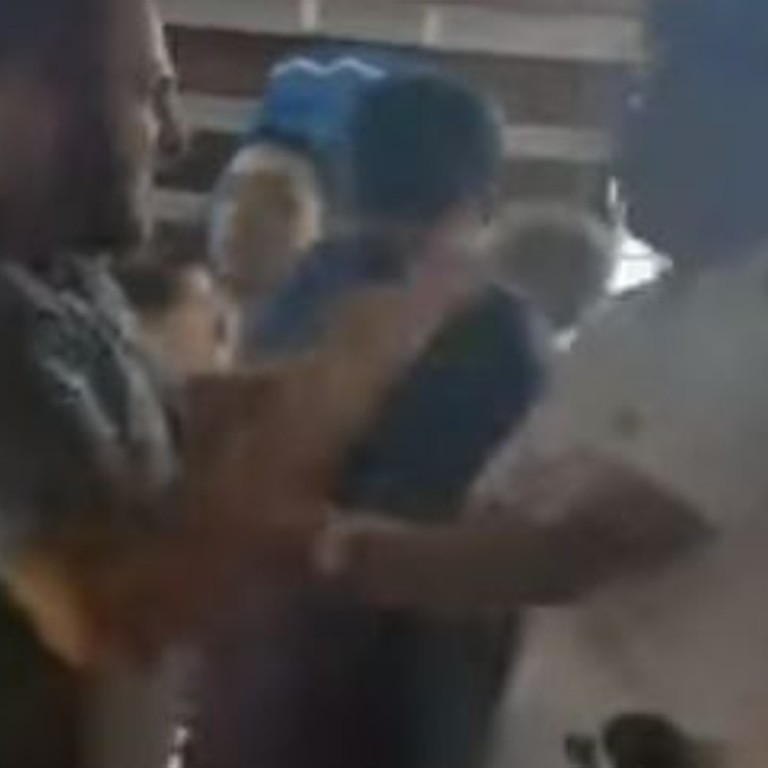 Violent brawls transform South Pacific trip into 'cruise from hell'
Flip-flop incident blamed for string of fights on 10-day cruise, prompting scared passengers to shelter in their cabins
People holidaying on a Carnival cruise ship this week in the South Pacific had their trip turned upside down thanks to a series of violent brawls that seemed to transform the ship from a paradise into a fight club.
Passengers have described the trip as the "cruise from hell".
The Carnival Legend was forced to escort several guests off the ship and place them on a smaller boat before the boat docked in Australia on Saturday.
Several fights broke out over the 10-day cruise, including two caught on camera showing guests throwing punches on a pool deck and a ship nightclub.
The second video showed people yelling, crying, throwing punches and crew members kicking a guest on the floor.
Passengers said members of an extended family started trouble with other guests constantly. Some passengers just stayed inside their rooms to avoid the group.
Kellie Petersen, who was with her husband and three children, told Melbourne radio station 3AW she was afraid.
"Fights have been going on for a few days now," she said. "We're scared. We've been told to watch our backs by this group so we're scared to go anywhere alone in the ship. We can't wait to get off."
In a statement, the cruise line said it is investigating.
"Our security team responded in several instances to extremely unruly behaviour by these guests while the ship was at sea," the company said. "The actions seen on the video by our security team are not in line with our values and policies."
It is unclear exactly how and why the fights started, but one family member told 3AW it may have been because of a misunderstanding after someone stepped on someone else's flip-flop.
Several of the family members were kicked off the ship and taken away by local authorities. Guests filmed them boarding a smaller vessel and booed.
The cruise line offered all guest on board a 25 per cent credit as compensation.
"We sincerely regret that the unruly conduct and actions of the passengers removed from the ship in Australia may have prevented our guests from fully enjoying their cruise," the company said.
This article appeared in the South China Morning Post print edition as: Series of mass brawls turns South Sea holiday into 'cruise from hell