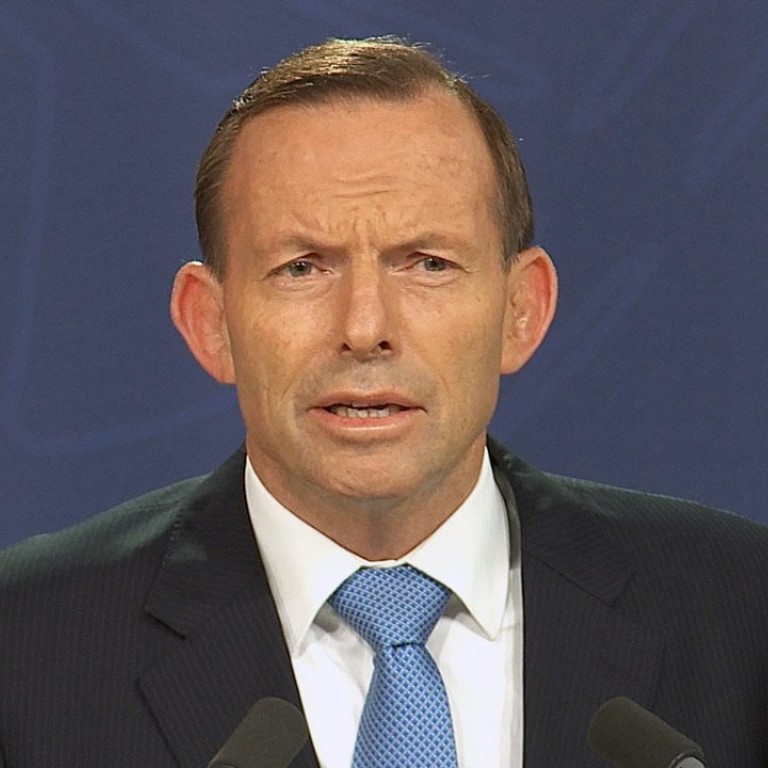 'You are always better the second time around': former Australian prime minister Tony Abbott hints at ambition to return
Malcolm Turnbull replaced Abbott in 2015 by forcing a leadership ballot among lawmakers in the ruling conservative Liberal Party
Australia's former prime Minister Tony Abbott on Tuesday hinted he still held leadership ambitions as his replacement struggles to turn around the government's disastrous opinion polling.
Abbott dropped the hint while launching a book by a former bitter political opponent Pauline Hanson, who leads the anti-Islam, anti-immigration and pro-President Donald Trump minor party, One Nation.
Hanson was voted out of Parliament after a single three-year term in 1998. But the pair have put their animosity behind them since Hanson was elected to the Senate in 2016.
Abbott, who remains a government lawmaker outside the cabinet, praised One Nation's three senators for helping the ruling conservative coalition pass legislation through the upper chamber where the government does not hold a majority of seats.
"If I may say so Pauline, adversity has made you a better, deeper person, and you are certainly confirmation of that old adage that you are always better the second time around," Abbott told the book launch.
Asked later if the same adage applied to him, Abbott replied: "That's an entirely hypothetical question and I couldn't possibly comment."
The pointed comment came at a sensitive stage of Prime Minister Malcolm Turnbull's leadership.
Turnbull replaced Abbott in 2015 by forcing a leadership ballot among lawmakers in the ruling conservative Liberal Party. Part of Turnbull's justification for the change was that the coalition government under Abbott's leadership trailed the opposition Labor Party in 30 consecutive opinion polls conducted by the respected market researcher Newspoll.
The government barely scraped back into power under Turnbull at elections in 2016. Turnbull's government on Monday lost its 29th consecutive Newspoll survey to Labor.
Questioned about the poll, Turnbull told reporters he was focusing on creating more jobs and getting business tax cuts through the Senate.
Newspolls are published by The Australian newspaper every two or three weeks and are widely reported as reliable indications of voters' intentions.
Hanson would not be drawn on whether she would prefer Abbott or Turnbull as prime minister.
"Its' not my decision, it's up to the party room," Hanson said, referring to meetings of Liberal Party lawmakers that determine who will be their leader.