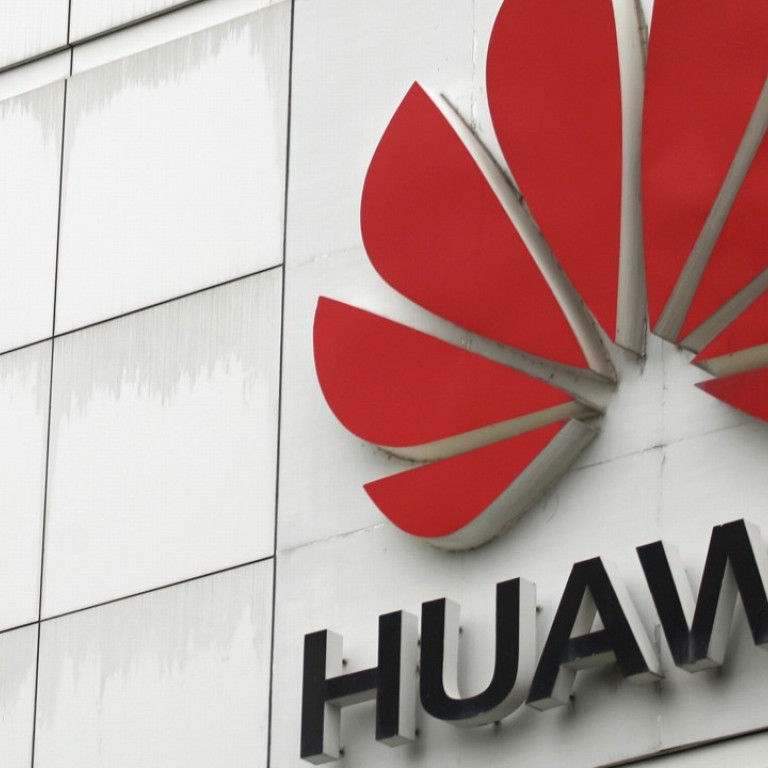 Australian spy chief explains ban on Chinese tech firms Huawei and ZTE, deemed 'high-risk vendors'
In August, the Australian federal government decided to bar Huawei and ZTE from supplying equipment to Australia's 5G network
Australian policy institute claims at least 300 Chinese military scientists came to Australia as PhD students or visiting scholars
Australia's spy chief has explained why China's Huawei Technologies or ZTE Corp could not be allowed to help build Australia's new 5G mobile network, saying a potential threat anywhere in the network could undermine the entire project.
Mike Burgess, the director-general of the Australian Signals Directorate (ASD), said if "high-risk vendor equipment" is used anywhere in Australia's evolving 5G network, the future communications system underpinning water supply and electricity grid and health systems, even self-driving cars, could not be protected.
"The stakes could not be higher," Burgess warned. "Historically, we have protected the sensitive information and functions at the core of our telecommunications networks by confining our high-risk vendors to the edge of our networks. But the distinction between core and edge collapses in 5G networks. That means that a potential threat anywhere in the network will be a threat to the whole network."
Burgess made his comments at the Australian Strategic Policy Institute's (ASPI) national security dinner in Canberra on Monday evening. His comments coincide with ASD making its Twitter debut, announcing its arrival with a message describing the agency as a "long time listener, first time caller".
In August the Australian federal government decided to bar Huawei and ZTE from supplying equipment to Australia's 5G network, claiming it was necessary to protect national security. Marise Payne, the foreign affairs minister, said it was not targeted specifically at Huawei and ZTE but applied to any company that had obligations clashing with Australia's national security.
The decision to ban Huawei and ZTE from running the technology has infuriated Beijing and sparked a PR battle over the trustworthiness of those firms. Both operate with Chinese state backing but are among the biggest technology companies in the world. Huawei, founded by a People's Liberation Army researcher, and ZTE have been accused by the US Congress of being tools of the Chinese intelligence services.
"The Australian government has made the wrong decision and it will have a negative impact to the business interests of China and Australia companies," China's commerce ministry said.
Burgess told the audience at ASPI's dinner on Monday that strategic and economic power was shifting east, as the global economy changed. He said it was bringing with it a wealth of opportunities for Australia as the country advances its digital economy and trade relationships, but it was also changing the industrial base Australia relies on for critical infrastructure.
"We will need to be open-eyed on the potential threats that any significant change of this kind poses to Australia's most important interests," he said. "It would be naive to think we can manage these strategic and technology risks by holding back change. Like everything, it is a question of finding the right balance between leveraging all the advantages that these new shifts bring – and protecting Australians, our values and our way of life."
Reforms to Chinese intelligence and President Xi Jinping's drive to expand China's influence overseas have led to increasing friction and competition between intelligence agencies in Beijing and Canberra.
The ASPI on Tuesday accused the Chinese military of sending 2,500 scientists and engineers overseas to work on potentially sensitive projects – with the intention of returning to work directly for the PLA.
Researcher Alex Joske found at least 300 Chinese military scientists came to Australia as PhD students or visiting scholars. They worked in fields including signal processing, radar, explosions and navigation systems, as well as self-driving cars and code-breaking, he wrote.
Most PLA scientists do not disguise their background but the institute said it identified "24 new cases of scientists hiding their military affiliation while travelling outside China, including 17 who came to Australia".
Australia is part of the "Five Eyes" intelligence alliance with Canada, New Zealand, the United Kingdom and the United States, who cooperate closely and share sensitive information.
Additional reporting by Agence France-Presse
This article appeared in the South China Morning Post print edition as: spy chief defends 5G ban on huawei and ZTE by canberra