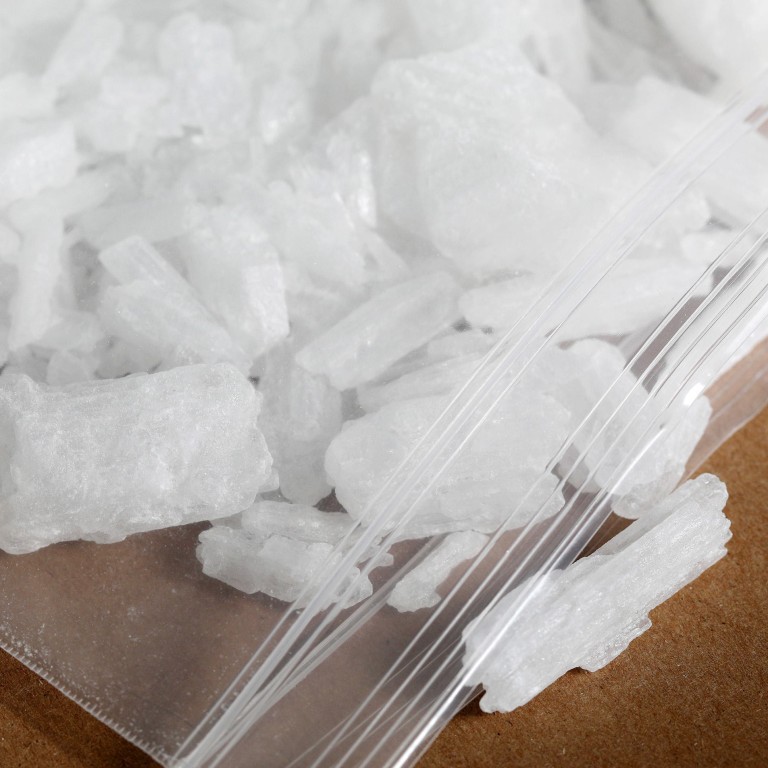 Hong Kong man and Taiwanese wife ordered by New Zealand court to surrender assets worth US$3.5 million after drug bust
Ka Kit Yim was in 2017 jailed after he was found to be a key figure in US$27 million drug trade between China and New Zealand
Court ordered forfeitures, including cars, cash and jewels, rejecting wife's claim she was ignorant of her husband's crimes
A married couple – a Hong Kong man and a Taiwanese woman – have been ordered by a
New Zealand
court to surrender assets worth nearly US$3.5 million after a judge rejected the wife's claim she was ignorant of her husband's involvement in
drug trafficking
, according to local media.
The forfeitures include US$1.2 million in cash, luxury cars, vintage French wines and a pile of designer handbags, The New Zealand Herald reported.
Ka Kit Yim, also known as Chris, was in 2017 sentenced to 11 years and six months in prison after he was found to be a key figure in a US$27 million drug trade between China and New Zealand. Police applied to the courts to seize his assets, arguing they were "tainted property".
In March 2016, Yim was arrested while driving his Mercedes-Benz through Auckland. He was charged with possession of 1kg of meth, worth US$170,000. According to the Herald, police said he received part of a consignment – nearly 40kg of meth concealed in granite tea trays imported from China that year – that had been intercepted by local police.
The police reported finding cash and drug-dealing paraphernalia in Yim's home – which he shared with his wife, Chien-Hui Wu – indicating "deep involvement in the drug trade", the Herald reported.
Yim and Wu are both New Zealand citizens. According to the Herald, the couple have been living in New Zealand since the 1990s and married in 2005. Wu claimed she knew nothing of Yim's involvement in the drug trade and asked to retain some of the assets police applied to seize.
The assets included a house worth US$745,000, more than US$1.6 million in cash and funds, 12 vehicles together worth more than US$1 million, some US$200,000 worth of jewellery and handbags, and four dozen bottles of vintage wine. Among the vehicles were a Lamborghini, Ferrari, BMW and a Porsche.
Wu said the loss of assets would cause her "undue hardship" but the court did not accept her claim she had no knowledge of her husband's illegal activities and the source of their wealth. In a judgment at the High Court in Auckland, Justice Pheroze Jagose said Wu had not provided credible evidence, the Herald reported.
Jagose granted the Auckland police commissioner's application to seize all the assets requested with the exception of a single watch, provided Wu could prove the watch was acquired before 2002.
He said: "Her blindness to Mr Yim's large deposits into their joint bank account and to items connected to his offending in plain sight in their home literally is incredible."
Connect with us on Twitter and Facebook
This article appeared in the South China Morning Post print edition as: Jailed drug dealer, wife must give up US$3.5m in assets