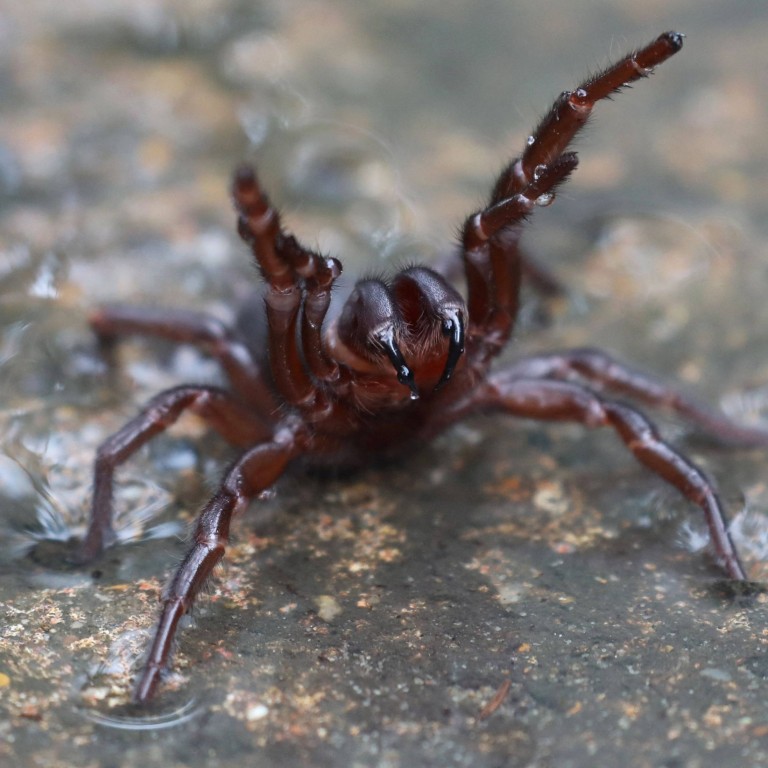 In Australia, one man is on the hunt for the world's most dangerous spider
The Sydney funnel-web spider has made it into the Guinness World Records as the most poisonous spider in the world, and its bite can kill someone within an hour
Australian Scott Johnson is helping efforts to produce an antidote to the spider's venom
Only a bit of plastic separates Scott Johnson from one of the most poisonous spiders in the world. On his coffee table in Engadine, Australia, there are several transparent containers in which Sydney funnel-web spiders sit on peat moss.
From this angle, the animals do not seem so threatening – they easily fit in the palm of your hand. And yet, the dreaded Sydney funnel-webs, as they are called in their native country, can kill a human in less than an hour.
Johnson is a spider hunter in his spare time and specialises in this particular species. When he carefully tries to transfer a specimen from one container to another with a metal rod, the spider stretches, climbs over the edge – and escapes. But it lands in a deep plastic tub that Johnson uses for such manoeuvres.
"Funnel webs cannot climb glass. They cannot climb smooth non-porous vertical surfaces," says Johnson, 42. "So that means very smooth shiny plastic and glass containers are usually the best bet. They just have to be tall enough."
The Australian has always been fascinated by spiders and knows almost everything about them. Even as a child, he dug Sydney funnel-web spiders out of the ground and handed them in to the authorities. Since then, he has read everything on the subject – also to be able to give the right tips to laypeople in search of advice.
Four years ago, he started a Facebook page calling for information about the dangerous spiders and offering to pick them up from people who find them. He also searches for the eight-legged creatures in the Australian bush.
There are 36 species of funnel-web spiders. The male of the Sydney species (Atrax robustus), found within a 160-kilometre radius of the Australian metropolis, is the most dangerous – and together with the Brazilian wandering spider has made it into the Guinness World Records as the most poisonous spider in the world.
Those who are bitten are soon aware: the first symptom is a tingling mouth, then a twitching tongue, followed by heavy sweating and muscle cramps. Without an antidote, the victim can die within a short time from a combination of high blood pressure, increased heart rate and shortness of breath.
About 30 to 40 people are bitten by these spiders every year. So far, however, only 13 deaths have been linked to the species, which is endemic to Australia. Since an antidote was developed in 1981, no one has died from a bite.
Nevertheless, the spider species is not a popular house guest. When Leanne Paull from Heathcote in Sydney's south received a call from her 15-year-old son at work one morning, she dropped everything and drove home. A funnel-web spider had made itself at home in her living room.
"I tried to catch it and put a container over the top of it but I missed. And then it got a bit cranky," says Paull. "I just went outside and waited for the next person to go past and I stopped this guy who was jogging and asked him to come and help me."
The man passing by managed to catch the spider and told Paull about spider hunter Scott Johnson.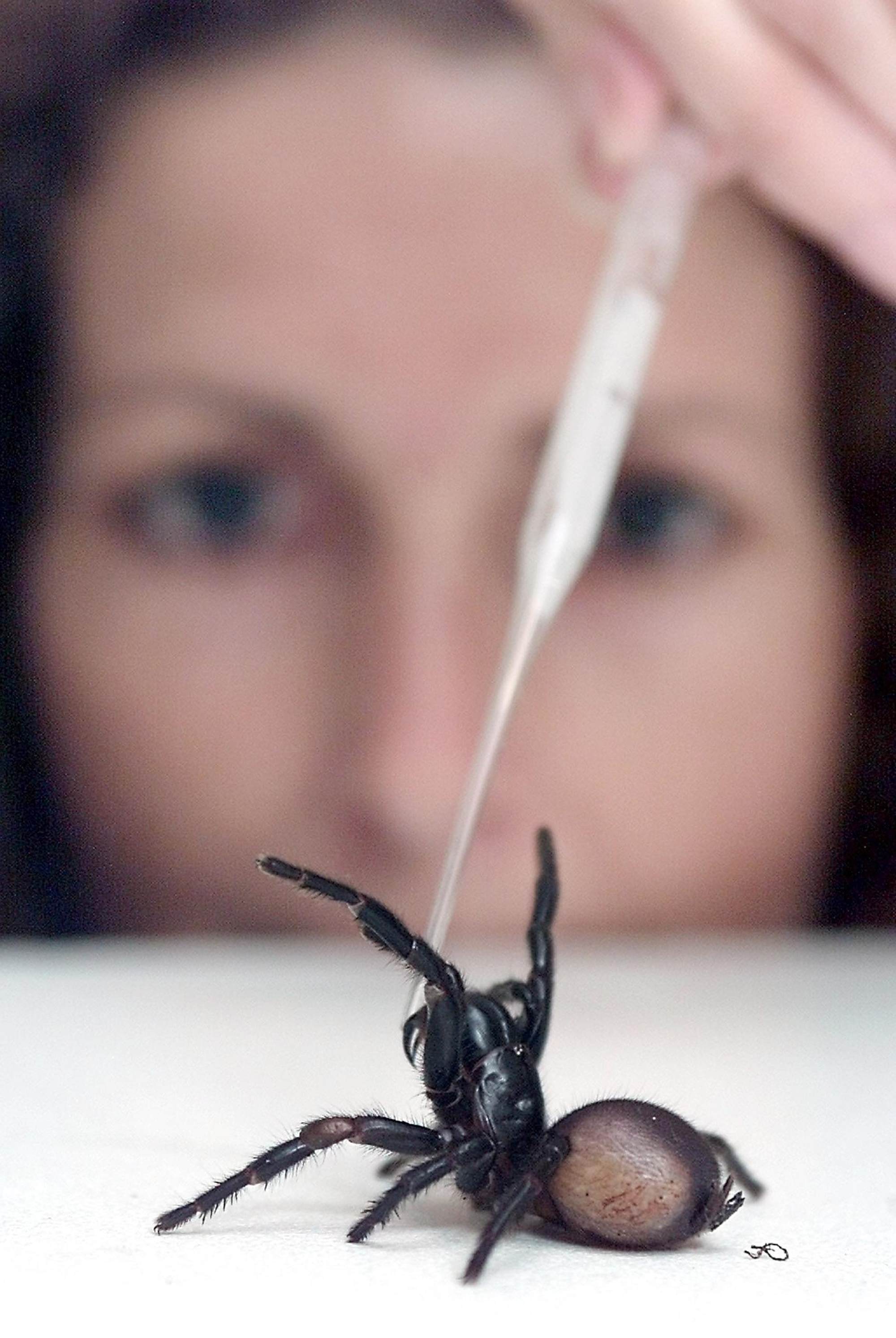 At the moment, people notify Johnson almost daily on Facebook, as extremely rainy weather on Australia's east coast lures many creepy crawlies out of their hiding places.
Ideally, Johnson immediately recognises the species from photos. "Most spiders have eight eyes. You can almost always tell which species it is by their arrangement," he says.
As soon as he has collected about five to 10 specimens – about every fortnight – he brings the animals to the Reptile Park near Somersby north of Sydney. Here, it is mainly the males that are needed. They are five to six times more poisonous than the females – and their toxin is particularly suitable for the production of an antidote, as it's also effective against bites by other species too.
"We rely heavily on the public handing in funnel-web spiders and would not be able to help save lives if it weren't for their generous donations," Tim Faulkner, Reptile Park's director, said in a recent statement.
Reptile Park is the only place in Australia where the males are milked for their venom – a delicate task.
"Spider keepers at the Australian Reptile Park must use steady hands and extreme focus to milk funnel-web spiders, " a spokesperson told dpa. "Using a glass pipette on the end of a small vacuum, keepers encourage the funnel-web spider to rear up in a defensive position and then gently suck the venom from the end of the spider's fangs," she says.
The secretion is then sent to the antidote's manufacturer, Seqirus, in Melbourne.
For just one ampoule of antidote, up to 150 spiders have to be milked. But the males can only be milked for a maximum of one year, because then they die naturally.
Johnson takes his work seriously. "I take all of the spiders up personally," he says.
Asked on Facebook whether he sells the poisonous animals to private individuals seeking to keep them as pets, Johnson says no. His goal it to help the community and make sure no one dies of a spider bite.