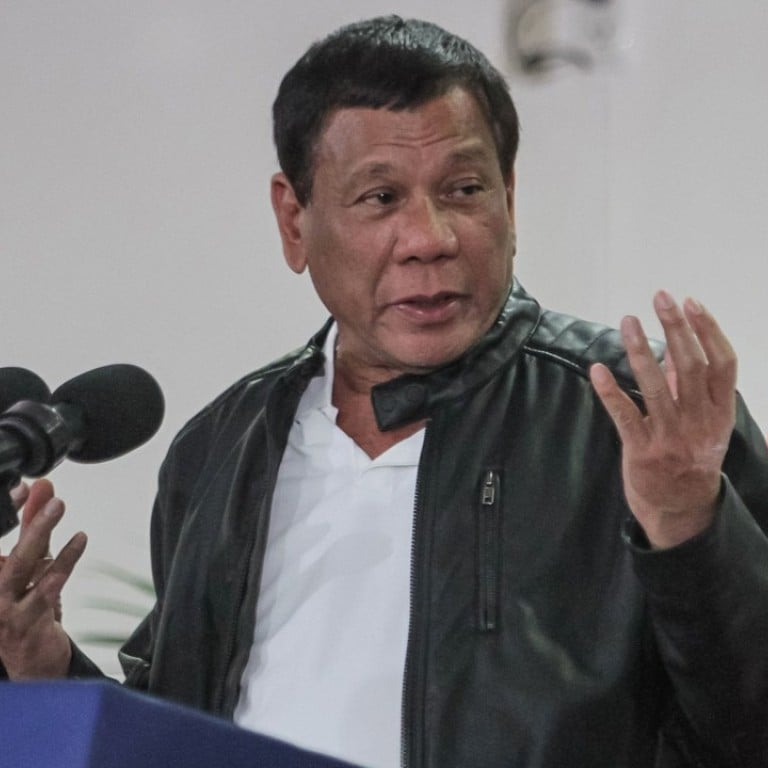 Philippine President Rodrigo Duterte open to South China Sea resources-sharing deals with China and Vietnam
The competing claims to the sea, which is believed to sit atop vast oil and gas deposits, have for decades made it one of Asia's potential military flashpoints
Philippine President Rodrigo Duterte said on Tuesday he was open to exploring the South China Sea's natural resources with rival claimants China and Vietnam, after securing a "windfall" while in Beijing.
Duterte also emphasised he had no immediate plans to pressure China over an international tribunal's ruling last year that its sweeping claims to most of the sea were unlawful.
"If we can get something there with no hassle at all, why not," Duterte told reporters when asked about a proposal for jointly exploring the sea with China and Vietnam.
He emphasised the deal would have to be "fair and balanced".
Duterte made no mention of Malaysia and Brunei, the two other Southeast Asian nations that also have claims to the sea.
The competing claims to the sea, which is believed to sit atop vast oil and gas deposits, have for decades made it one of Asia's potential military flashpoints.
China's efforts to cement its claims in the sea in recent years by building artificial islands and expanding a military presence there have added to the tensions.
Duterte, who took office last year, abandoned the policy of his predecessor, Benigno Aquino, to forcefully challenge Beijing in diplomatic circles and instead sought to repair bilateral relations.
Duterte has said his decision has earned the Philippines billions of dollars in Chinese investments and aid.
Duterte spoke Tuesday morning immediately after returning from Beijing, where he had separate meetings with Chinese Premier Xi Jinping and Prime Minister Li Keqiang.
Duterte praised China's leaders as "generous", "very liberal" and "sincere".
Duterte described his trip to Beijing, his second since assuming office, as a "windfall" for the Philippines, saying more Chinese investments or aid had been offered although he gave few details.
Duterte said he told Xi and Li that he would not raise last year's international tribunal ruling, which was filed by Aquino and deeply angered China.
"We decided that there is a time for me to ask about the ruling but it is not now," Duterte said.
The Philippines and China are due this week to hold direct talks on the sea, which Aquino had avoided for fear of placing the Philippines in a vulnerable negotiating position.
Duterte said he wanted the talks to involve a code of conduct for the sea, which China and Southeast Asian nations have been discussing for more than 15 years.
The Philippines, under then president Gloria Arroyo, entered into an agreement with China and Vietnam in 2005 to jointly study potential oil deposits in the sea.
But the deal collapsed after Filipino politicians questioned its legality. They alleged it infringed on Philippine sovereignty and accused Arroyo of treason.
This article appeared in the South China Morning Post print edition as: Duterte open to South China Sea exploration deals