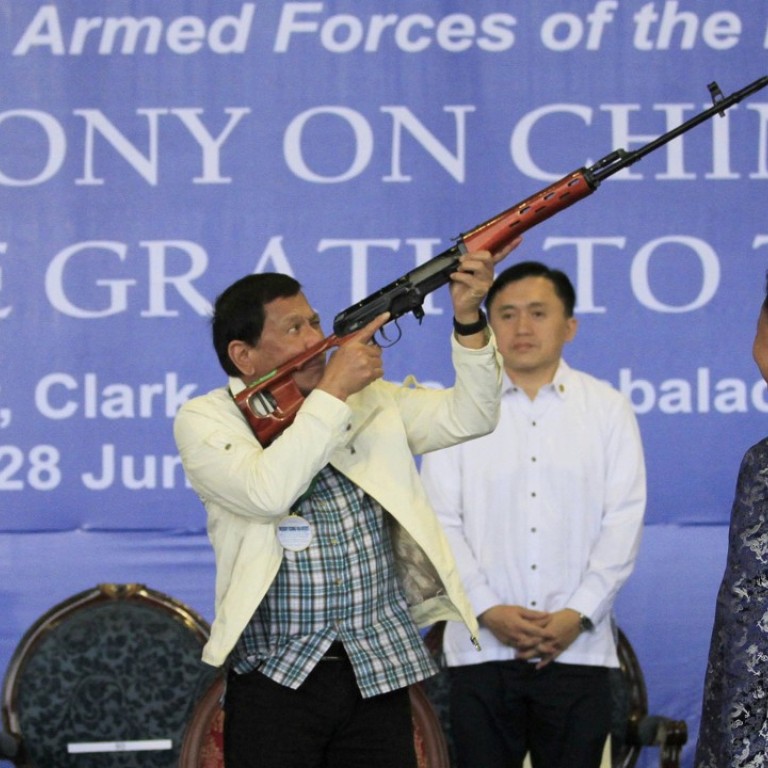 China donates small boats and RPG launchers to Philippines
Beijing's donations so far remain small compared with arms transfers from the United States, a defence treaty ally with the Philippines since the 1950s
China has donated four 12-metre-long boats and 30 rocket-propelled grenade (RPG) launchers to the Philippines, continuing the closer relations between the two countries under President Rodrigo Duterte.
The donation, which follows the provision last year of about 6,000 assault rifles and hundreds of sniper rifles, also included small arms and ammunition, said Navy spokesman Commander Jonathan Zata.
"They are brand new equipment," he told reporters, adding the military was assessing how to integrate the material and provide long term logistical support.
The Chinese rifles went to the Philippine National Police (PNP), helping to fill a shortfall after US legislators blocked the sale of about 26,000 M4 rifles to the police in 2016.
The freeze on the sale came amid concerns about the United States arming a police force accused of widespread human rights abuses during Duterte's fierce war on drugs, which has killed thousands of Filipinos.
Duterte, who has been critical of the Philippines alliance with the United States, is eager to develop closer trade and political ties with old foe China.
China's donation is part of a new wave of diplomacy to engage a country with which Beijing has a bitter history of territorial disputes in the South China Sea.
Beijing's donations so far remain small compared with arms transfers from the United States, a defence treaty ally with the Philippines since the 1950s. Washington has in the past five years provided 15 billion peso (US$282 million) of military aid, including drones, ships, surveillance planes and assault rifles.
Washington and Manila have for decades held joint exercises, as many as 300 a year, and the programmes remain intact despite repeated threats last year by Duterte to cancel them and abrogate bilateral defence pacts.