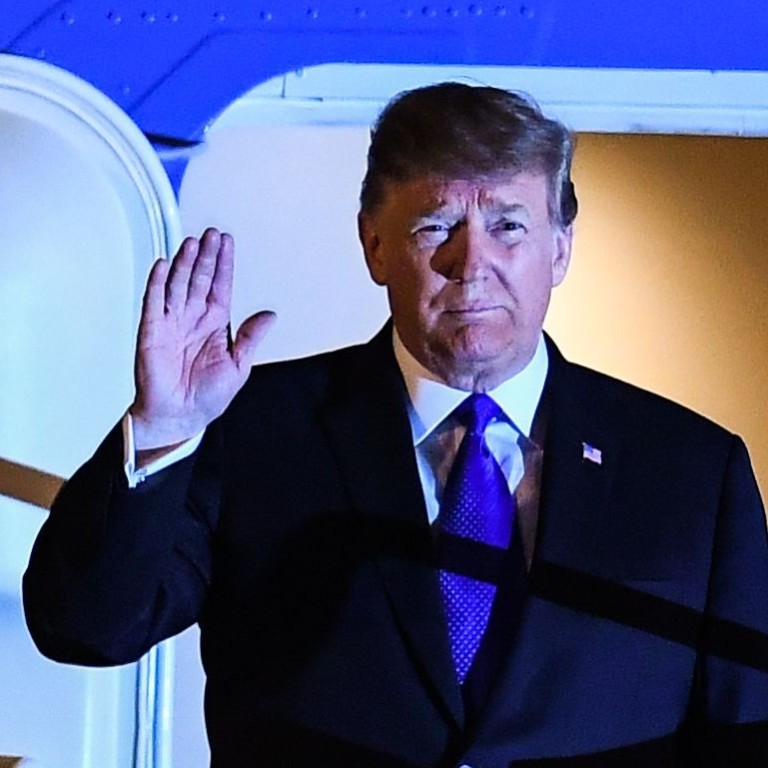 Trump-Kim summit 2019: Donald Trump lands in Hanoi, but experts say talks will likely only freeze Pyongyang's nuclear progress, not dismantle it
Donald Trump and Kim Jong-un have arrived in Hanoi for a second summit in eight months
The 'complete, verifiable and irreversible denuclearisation' that the US previously demanded is looking unlikely, experts say
Accompanying the two leaders to the meeting will be their top aides – Secretary of State Mike Pompeo and National Security Advisor John Bolton on the US side, and nuclear negotiator Kim Yong-chol and the leader's sister, Kim Yo-jong, for the North Koreans.
Trump and Kim are meeting for their second summit in eight months, after talks in Singapore last June.
Kim Jong-un arrived by train in the morning, while Trump's Air Force One touched down at Hanoi's Noi Bai International Airport just past 9pm local time.
After a marathon 65-hour, 4,500km journey from Pyongyang through the eastern seaboard of China, the
North Korean
leader's armoured olive-green train pulled into the Vietnamese border station of Dong Dang just after 8.13am local time.
Dandong, Tianjin, Wuhan and Hunan were among the mainland Chinese cities that the train passed through en route to its destination.
Beijing provided "transportation protection" after consultations between both sides, Chinese Foreign Ministry spokesman Lu Kang said in a daily press briefing on Tuesday.
For summit host Vietnam, the 35-year-old leader's arrival was particularly momentous.
Trumpets blared as Kim was given a military salute upon disembarking from the train – rekindling memories of the reception his grandfather, Kim Il-sung, was given when he visited Vietnam in 1958 and 1964.
Kim, accompanied by his sister, visited the North Korean embassy in the evening before returning to the luxurious Melia hotel in downtown Hanoi.
There are no firm details on his plans for Wednesday, which is when the two-day talks are expected to begin.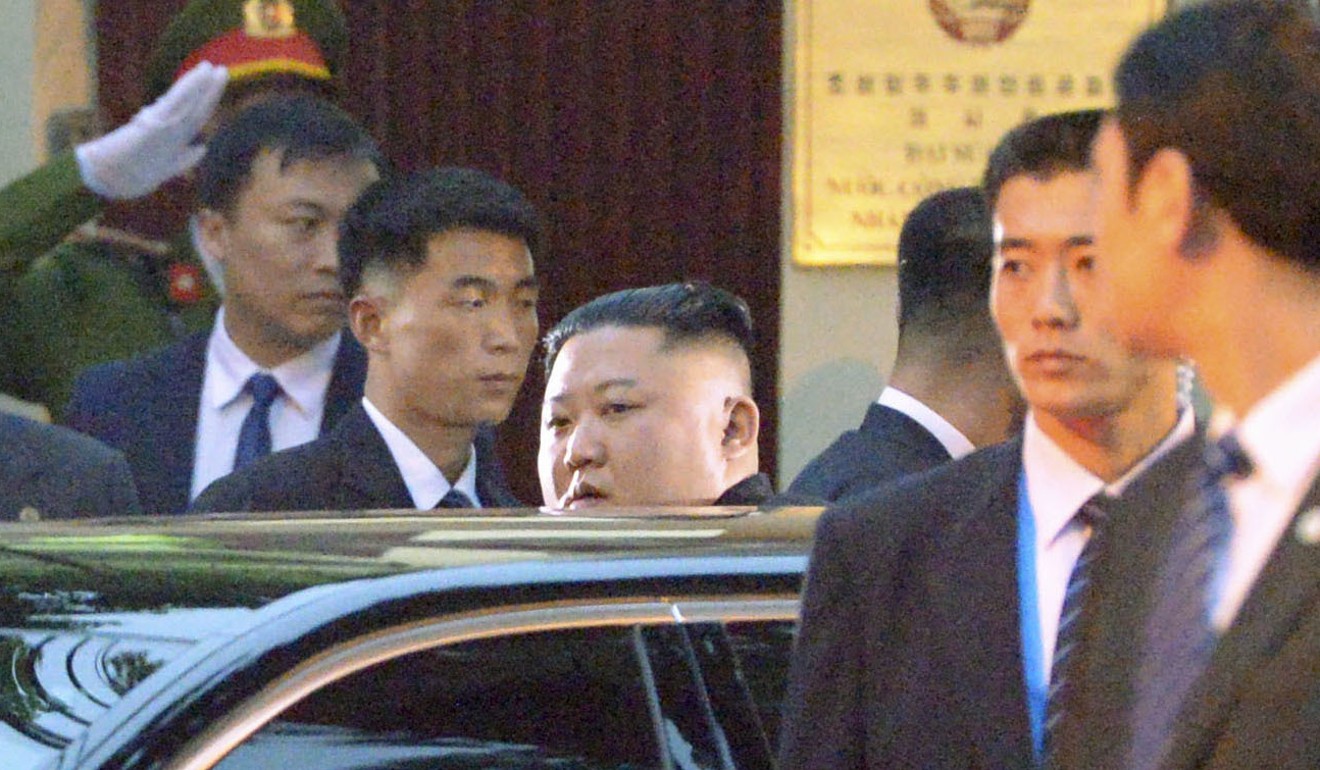 Trump arrived in the capital at about 9pm local time on Tuesday, and tweeted his thanks for the "great reception".
"Just arrived in Vietnam. Thank you to all of the people for the great reception in Hanoi. Tremendous crowds, and so much love," he wrote on Twitter.
The Vietnamese foreign ministry has confirmed the US leader will meet President Nguyen Phu Trong and Prime Minister Nguyen Xuan Phuc on Wednesday morning.
He is then expected to have a brief one-on-one meeting with Kim before a banquet at night.
On Thursday, the two leaders will have a "series of back and forth" meetings, according to White House press secretary Sarah Sanders, who briefed reporters aboard Air Force One as Trump left the US.
Meanwhile, top negotiators from both sides – Steve Biegun and Kim Hyok-chol – did not continue their discussions on Tuesday. This may be a sign that a consensus on the end-of-summit communique has already been reached.
Experts say this consensus will in all likelihood involve a "freezing" of Pyongyang's controversial nuclear capabilities rather than the "complete, verifiable and irreversible denuclearisation" that the US and most of the international community had previously said Kim must agree to before receiving any form of sanctions relief.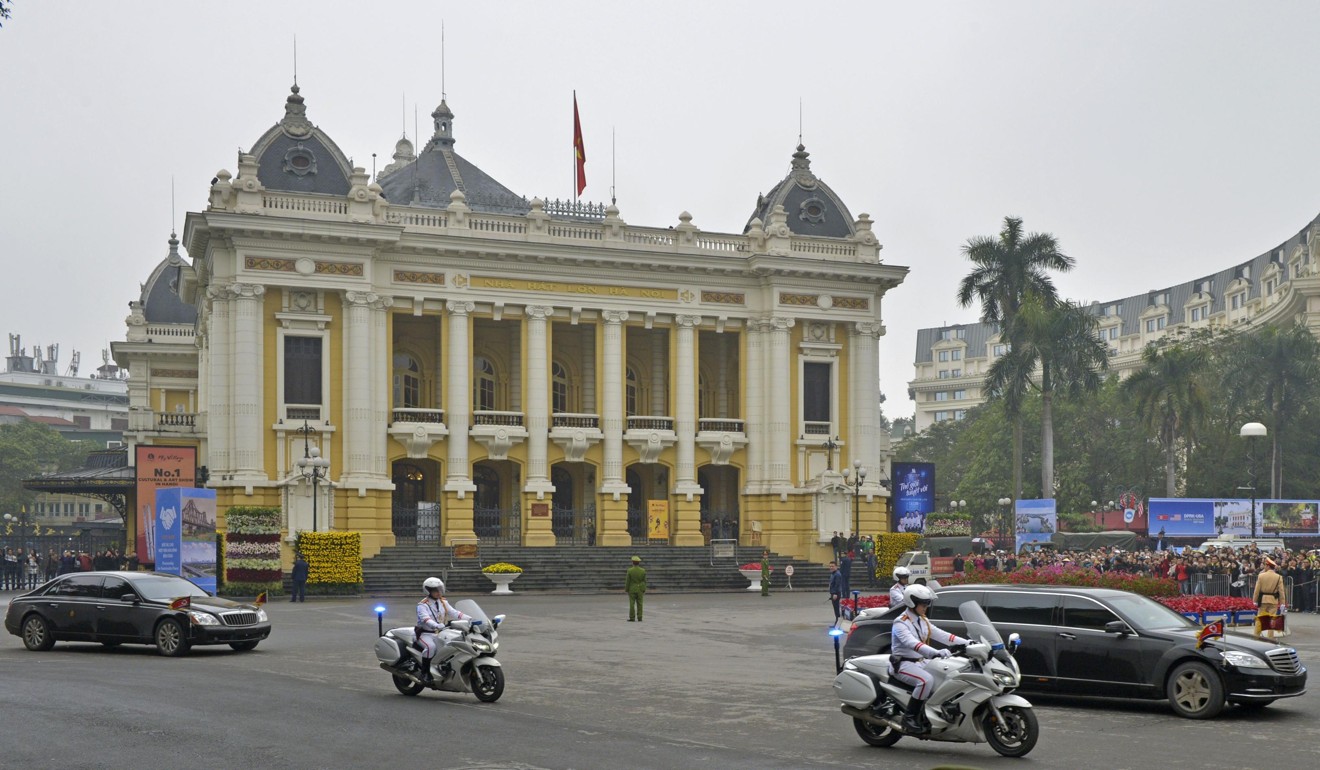 Trump has hinted he may relax the so called "CVID" requirement.
"North Korea may agree to an end its nuclear enrichment programmes, which would imply a freeze of North Korea's nuclear capabilities," said Zhang Baohui, professor of political science and director of the Centre for Asian Pacific Studies at Lingnan University in Hong Kong.
"But this will not affect its existing nuclear weapons stockpile … North Korea will remain a nuclear weapon state for a while at least, if not forever."
Zhang added: "Kim may also agree to scrap his intercontinental missiles.
"He does not need them to deter the US as North Korea can always use its short- and medium-range missiles to hold South Korea and Japan as hostages ... [But] the measures would allow Trump to declare a significant achievement or a diplomatic victory."
This article appeared in the South China Morning Post print edition as: Trump and Kim arrive in Hanoi f or summit talks