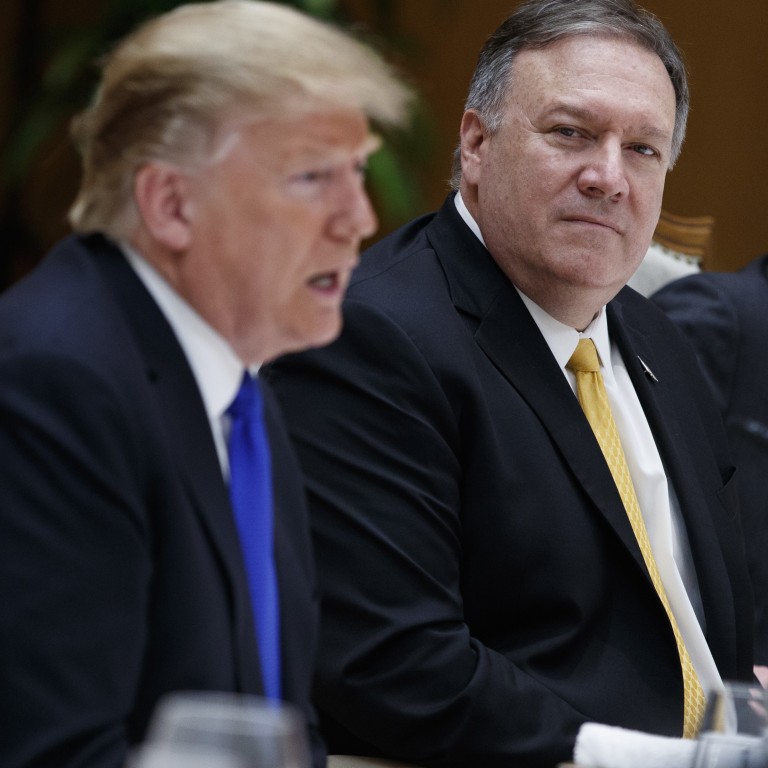 Trump-Kim summit 2019: who are the key aides and advisers on the ground in Hanoi?
Stephen Biegun has struck a more conciliatory tone with the North than more hawkish figures in the administration
On the North Korean side, Kim Hyok-chol served as ambassador to Spain until he was expelled in 2017
During their
second summit
, Donald Trump and
Kim Jong-un
will each be supported by a hand-picked team of trusted advisers and negotiators.
Although the two leaders will ultimately decide the outcome in Hanoi, these are some of the key figures who have helped shape the agenda for their high-stakes talks on denuclearisation.
Stephen Biegun
Since his appointment as US special representative for
North Korea
in August, Biegun has been the main driver of pre-summit negotiations on the US side, taking over from Secretary of State Mike Pompeo. In recent months, Biegun, a former foreign policy aide to George W. Bush, has embarked on a whirlwind diplomatic tour aimed at narrowing the differences between the sides, jetting between North and South Korea, Sweden and Vietnam.
The former Ford executive was the first senior administration official to arrive Hanoi ahead of the summit, landing a week before Trump to iron out final details.
Lori Esposito Murray, a Council on Foreign Relations fellow who worked with Biegun on Capitol Hill, described the 55-year-old as "smart, strategic, with broad and deep experience in policy and negotiations" and an "excellent choice" for his role.
While generally avoiding the limelight, Biegun has struck a more conciliatory tone with the North than more hawkish figures in the administration. In remarks at Stanford University last month, he said Trump was "ready" to formally end the Korean war, which came to a halt with an armistice, not a peace treaty.
"There has been some pushback to Biegun's approach from within the administration, mostly from 'senior officials' who remain nameless, but this pushback does not seem to have affected negotiations with North Korea," said Eric Gomez, an analyst at the Cato Institute.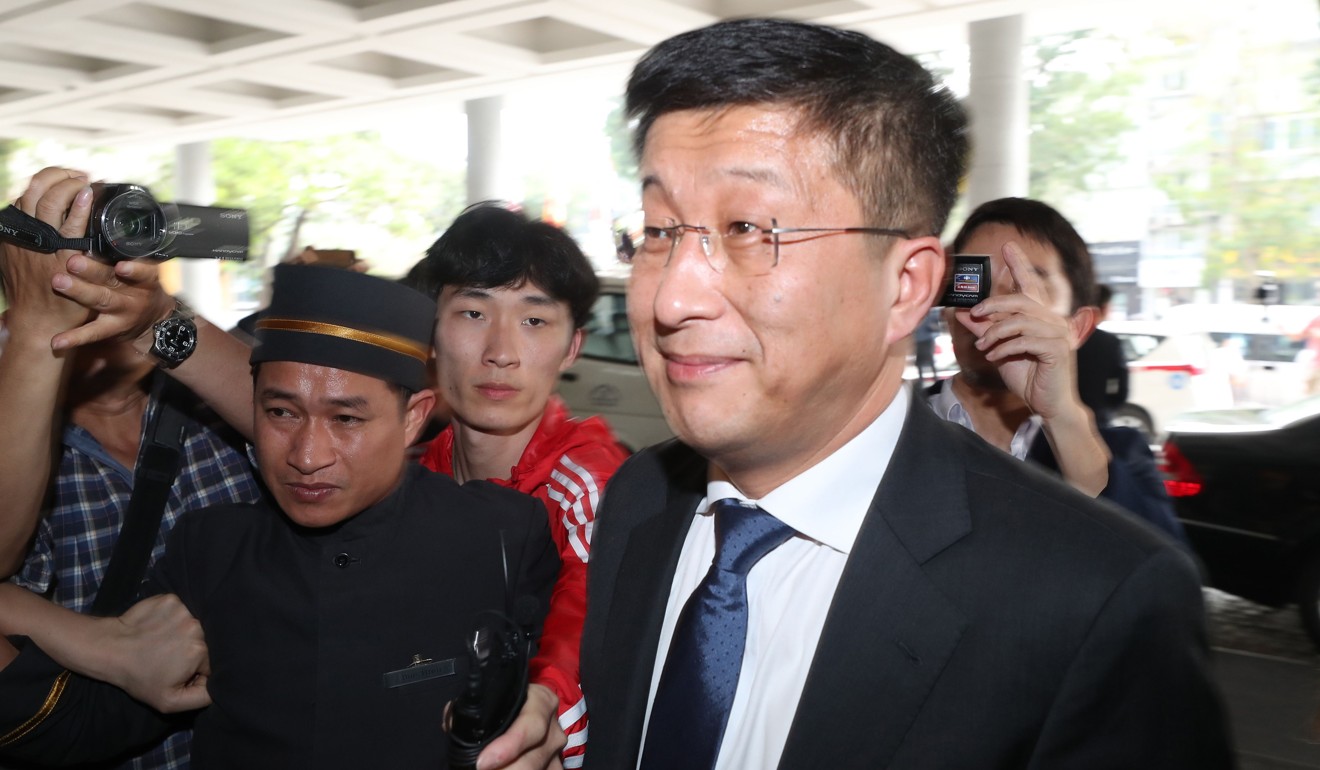 Kim Hyok-chol
Kim has taken charge of talks with the US as special envoy since January, when he replaced Vice Foreign Minister Choe Son-hui, coinciding with rumours of unease within the leadership over ideological purity following the 2016 defection of deputy UK ambassador Thae Yong-ho.
Michael Madden, a North Korean leadership expert at the Washington-based Stimson Centre, said Kim has a long history of involvement in informal "Track II" diplomacy with US figures and is known as a "pleasant fellow".
Kim, who studied English at university and Spanish in Cuba, served as ambassador to Spain until he was expelled in 2017 after nuclear and missile tests by Pyongyang. He currently sits on the State Affairs Commission of the Democratic People's Republic of Korea, the "supreme policy-oriented leadership body" chaired by Kim Jong-un.
"Kim Hyok-chol appears to be a tough negotiator and is well aware of nuclear technology," said Lim Jae-cheon, a North Korea studies professor at Korea University in Seoul.
Mike Pompeo
US Secretary of State Pompeo was instrumental in setting up the second Trump-Kim summit following their first meeting in Singapore last June, holding talks with North Korean officials in Washington and Pyongyang.
Known as a staunch ally of the president, Pompeo has defended Trump against charges of grandstanding and sending mixed messages on denuclearisation. Formerly the director of the CIA, Pompeo is seen as one of the administration's more hawkish voices on North Korea, and a counter to Trump's isolationist instincts.
Peter Feaver, a political science professor at Duke University, said Pompeo fitted within a team that was "mostly drawn from the hawkish wing of the foreign policy establishment" – in contrast to the "unconventional" Trump.
"Of these, by far the most hawkish would be Bolton and Pompeo," he said, referring to John Bolton, the national security adviser.
John Bolton
Trump's national security adviser is one of the most hawkish figures not just in the administration, but in Washington. Bolton has advocated bombing the North to thwart its nuclear weapons programme and described talking to Pyongyang as a "waste of time".
His invocation of the "Libya model" last year – referring to Muammar Gaddafi's overthrow after his surrender of nuclear weapons – so enraged the North Koreans they threatened to cancel the Singapore summit.
"John Bolton is a perennial hawk," said Raymond Kuo, a fellow at the Truman Project. "His ascendancy within the US national security structure may actually work to the US advantage, suggesting to the DPRK that they are unlikely to get a better deal the longer negotiations continue. However, this also makes any agreement harder to reach, as North Korea must be concerned that Bolton specifically wants regime change and would push the US in that direction."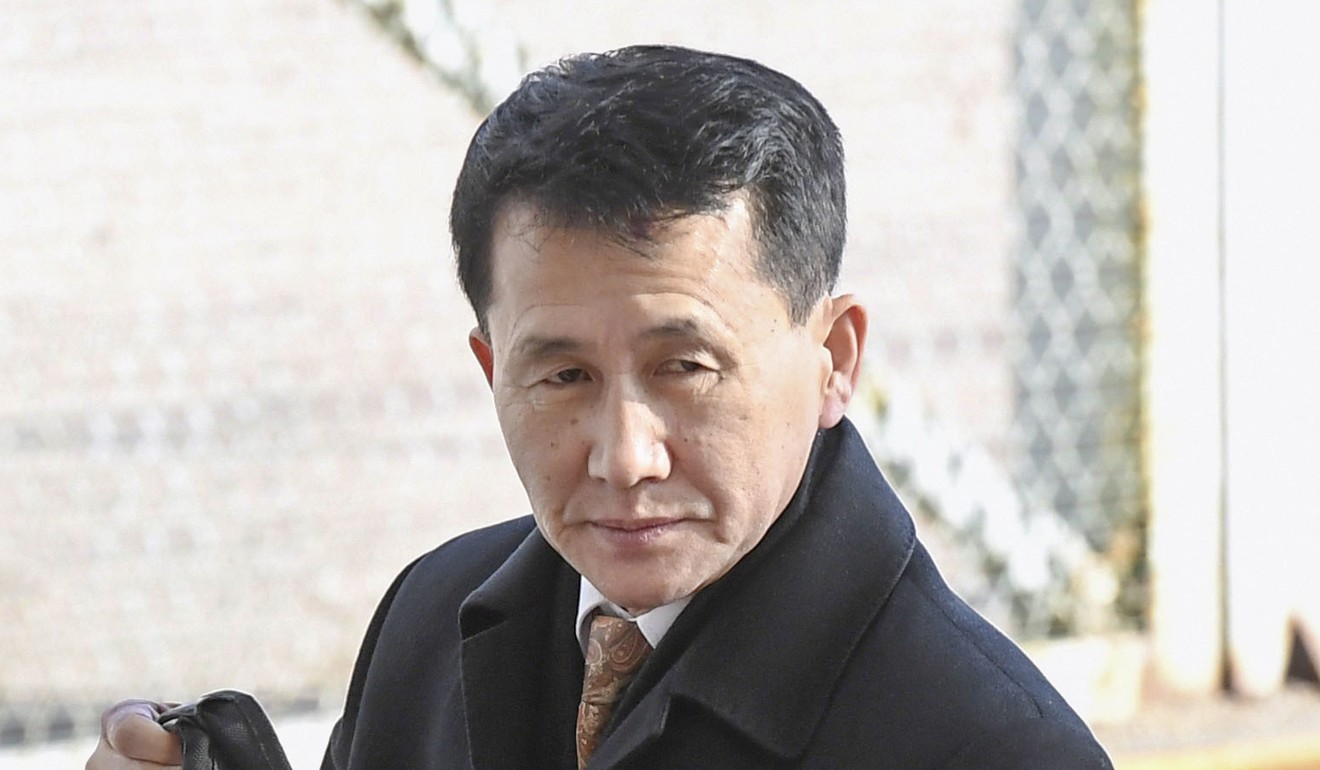 Choe Kang-il
Choe, the acting deputy director general for North American affairs at Pyongyang's ministry for foreign affairs, landed in Hanoi for pre-summit preparations on February 20 accompanied by Kim Hyok-chol. Viewed as the right-hand man of Kim Hyok-chol, Choe also boasts an extensive history of informal diplomatic engagement with Western diplomats and academics.
"He speaks fluent English," Madden said. "He has engaged on all of these issues in unofficial and academic settings for over a decade. We know Choe very well and like him a lot."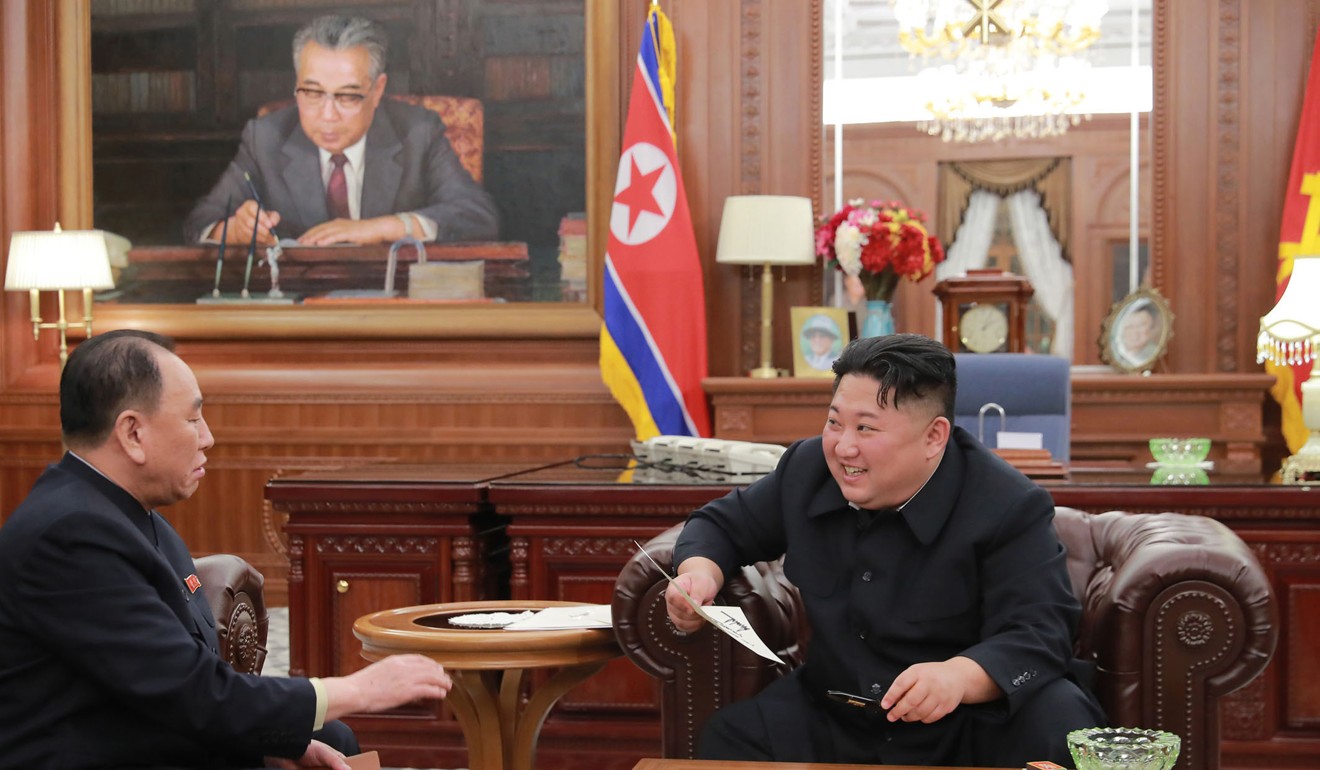 Kim Yong-chol
The head of the United Front Department, the North's propaganda body, has been the key conduit between Kim and Trump in the run-up to the Hanoi summit. Kim's most recent visit to Washington in January ended with the official announcement of the second meeting by the White House.
A controversial figure even by the standards of the regime, the former head of the Reconnaissance General Bureau, the North's equivalent of the CIA, has been accused of masterminding the sinking of a South Korean warship in 2010 and the 2014 hack of Sony Pictures.
Kim led the first round of post-Singapore talks with Pompeo in Pyongyang. Reportedly marked by tension, those negotiations were followed by claims by state-run media Pompeo had employed "gangsterlike" tactics to force the North to disarm.
"Kim Yong-chol had been involved in military negotiations with South Korean military counterparts before he became a director of General Reconnaissance Bureau in the Korean People's Army in 2009," Lim said.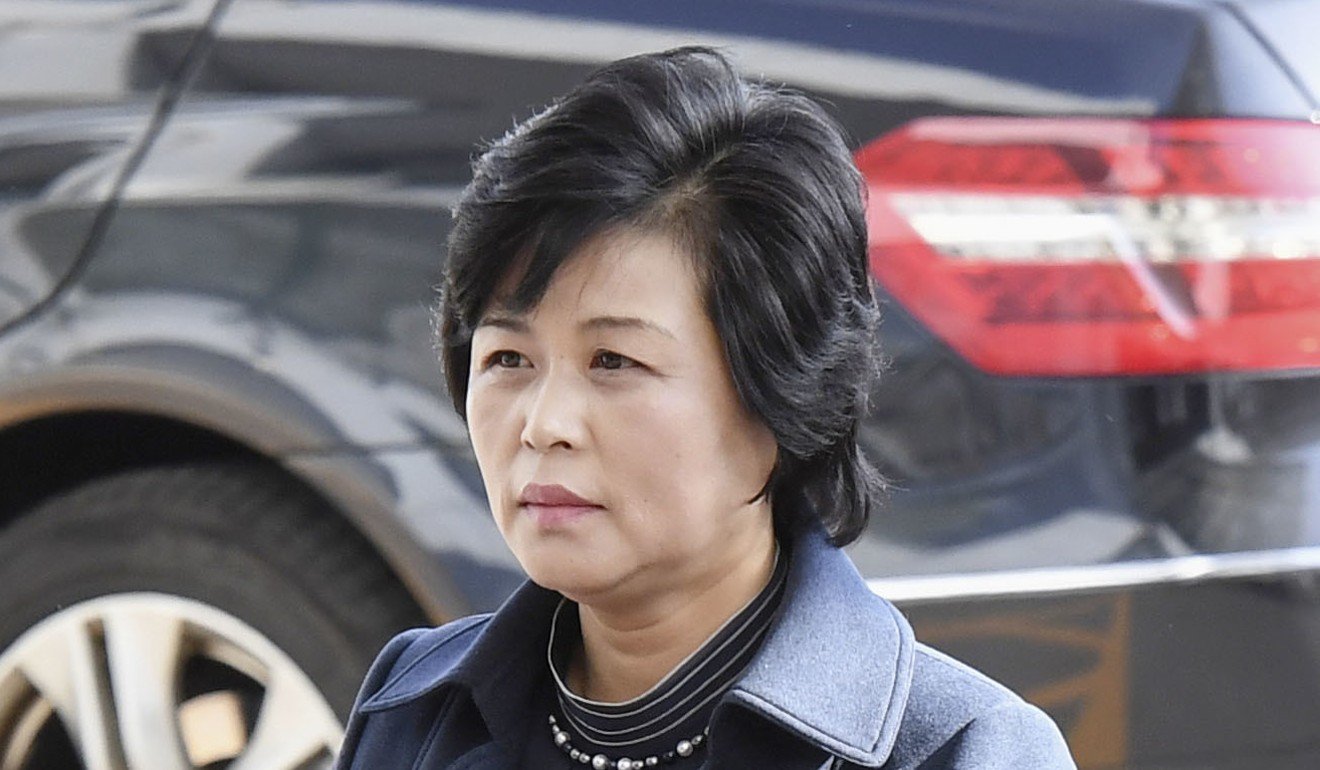 Kim Song-hye
Attached to the United Front Department, the North's agitation and propaganda body, Kim has participated in past negotiations with US officials and been a prominent figure in engagement efforts between North and South Korea since the first inter-Korean in 2000.
A senior intelligence officer for more than two decades, she has been dubbed the "female hard worker for South Korean affairs" in South Korean media, as one of the few North Korean officials to have made numerous trips to the South.
"Kim appears to be acting as a liaison officer," Lim said. "She has been known to have good relations with Kim Yo-jong, Kim Jong-un's sister."
This article appeared in the South China Morning Post print edition as: Meet the top aides on each side who help to shape agenda