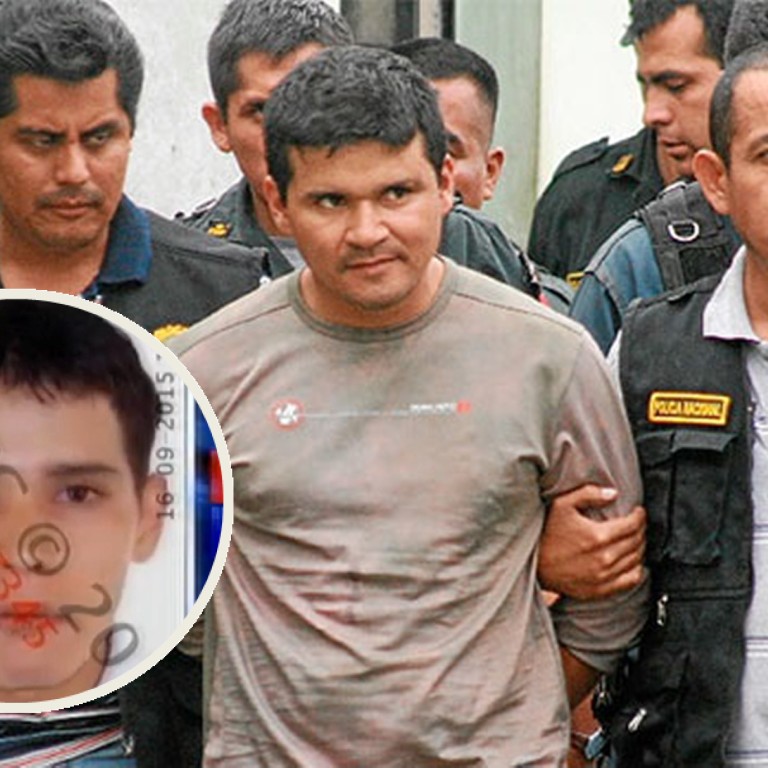 Blood brothers: Suspect in Japanese murders 'is sibling of Peru's Apostle of Death serial killer'
A Peruvian being held in Japan over a suspected killing spree is thought to be the brother of a man dubbed "The Apostle of Death", considered Peru's most prolific serial murderer.
Vayron Jonathan Nakada Ludena, 30, is unconscious in a hospital with a fractured skull after plunging from the second floor of a house while being pursued by police, local Japanese media reported. Kyodo said he slashed his wrists before his fall.
Nakada Ludena is the prime suspect after six people were found stabbed to death in three homes over the space of three days in a residential neighbourhood near Tokyo, police said Thursday.
Police believe Nakada Ludena killed 41-year-old Miwako Kato and her two daughters, aged 10 and seven, on Wednesday. Their brutalized bodies were found stuffed into two closets in their home in the usually quiet suburb of Kumagaya, northeast of Tokyo.
They also fear he was responsible for the death of 84-year-old Kazuyo Shiraishi, whose body was reportedly found in a bathtub in her home around 100 meters away hours earlier.
On Monday, police found a couple in their 50s, Minoru and Misae Tasaki, stabbed to death at their house in the same neighbourhood.
Nakada Ludena is believed to have killed the people randomly after he fled from a police station where he was being questioned on Sunday, after being found in an incoherent state in a fire station, local media reported.
Police issued an arrest warrant against him on charges of trespassing after he ran into the residential neighbourhood, the Mainichi Shimbun newspaper and other media reports said.
According to sources in identity records offices in Peru, Nakada Ludena is the sibling of Pablo Nakada Ludena, who killed 25 people in Peru between 2000 and 2006.
Pablo Nakada Ludena, 42, has been diagnosed with paranoid schizophrenia and has attempted suicide. He has been held in a psychiatric prison east of the Peruvian capital Lima since 2007.
In 2011, he told television reporters from behind bars: "I am not a criminal, I'm a cleaner, I got rid of homosexuals and the homeless from society. I killed 25 people to clean the world of scum."
Kyodo reported that Vayron Jonathan Nakada Ludena was captured on Wednesday by police as they scoured neighbourhoods looking for the killer of Shiraishi.
He was said to have been spotted in the second floor window of a house, stabbing himself in the face. When police shouted out to him to drop the knife, he climbed into the window frame, slashed both of wrists, and fell from the window. Police then entered the house and found the bodies of Kato and her daughters.
The police handling of the case has come under scrutiny after it emerged that Nakada Ludena had been in their custody on Sunday, before the killings began.
But the police lost track of him when they allowed him to go outside to have a cigarette at the Kumagaya police station.
National Police Agency chief Masahito Kanetaka on Thursday admitted to the "grave consequence" that followed as a result. But he also said it would have been difficult to make the suspect stay at the police station against his will at the time because there was no proof he was involved in crimes.
Additional reporting by Kyodo