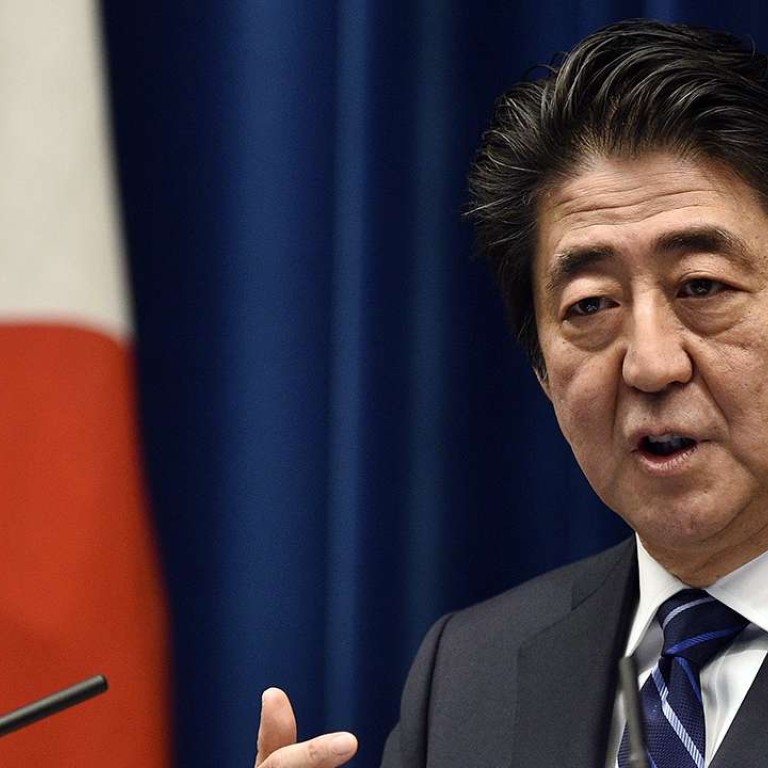 Shinzo Abe says Japan 'cannot do without' nuclear power, on eve of Fukushima disaster
Prime Minister Shinzo Abe on Thursday said Japan "cannot do without" nuclear power, speaking on the eve of the fifth anniversary of the devastating Fukushima disaster.
On March 11, 2011, a magnitude 9 undersea earthquake off Japan's northeastern coast sparked a massive tsunami that swept ashore leaving about 18,500 people dead or missing.
The wall of water also caused the worst nuclear crisis since Chernobyl when reactors melted down at the overwhelmed Fukushima power plant.
"Our resource-poor country cannot do without nuclear power to secure the stability of energy supply while considering what makes economic sense and the issue of climate change," Abe told a press conference.
Japan's entire stable of reactors was shuttered in the aftermath of the disaster but Abe and utility companies have been pushing to get reactors back in operation.
The disaster had forced resource-poor Japan to turn to expensive fossil fuels to plug the energy gap left by the shutdowns.
His comments came a day after a Japanese court ordered the shutdown of two nuclear reactors previously declared safe under post-disaster safety rules.
But Abe said the government would "not change its policy" in which reactors that meet the new standards can be restarted.
The court ruling was the first to force the shutdown of reactors switched on under the stricter safety rules adopted after the 2011 disaster, a blow to Abe's bid to bring back nuclear power.
It ordered the shuttering of Kansai Electric's No. 3 and No. 4 reactors at the Takahama nuclear plant, some 350km west of Tokyo.
The No. 4 reactor was taken offline last month due to an unexpected technical glitch days after it restarted, while the No. 3 reactor is currently operating.
Abe has argued that resuming nuclear power is key to Japan's energy policy, but memories of Fukushima are still fresh for many. Anti-nuclear sentiment still runs high and there was widespread opposition to restarts.
Japan has since the disaster set up an independent atomic watchdog, the Nuclear Regulation Authority, replacing the previous arrangement where the industry ministry both oversaw the regulator and promoted nuclear power.
Abe insisted at the press conference that safety was the government's "top priority".
"And it's important to recover public trust more than anything," he said.
Abe, however, also said that the government was "going to reduce dependence" on nuclear energy.
Two reactors in the southern prefecture of Kagoshima, operated by Kyushu Electric Power, restarted last year, ending a two-year hiatus in nuclear power generation.
Japan will hold a national ceremony on Friday to commemorate the fifth anniversary of the disaster to be attended by Abe, the emperor and empress and other dignitaries.
Late last month three former executives of Tokyo Electric Power, the operator of the Fukushima plant, were indicted on criminal negligence charges over the meltdowns.