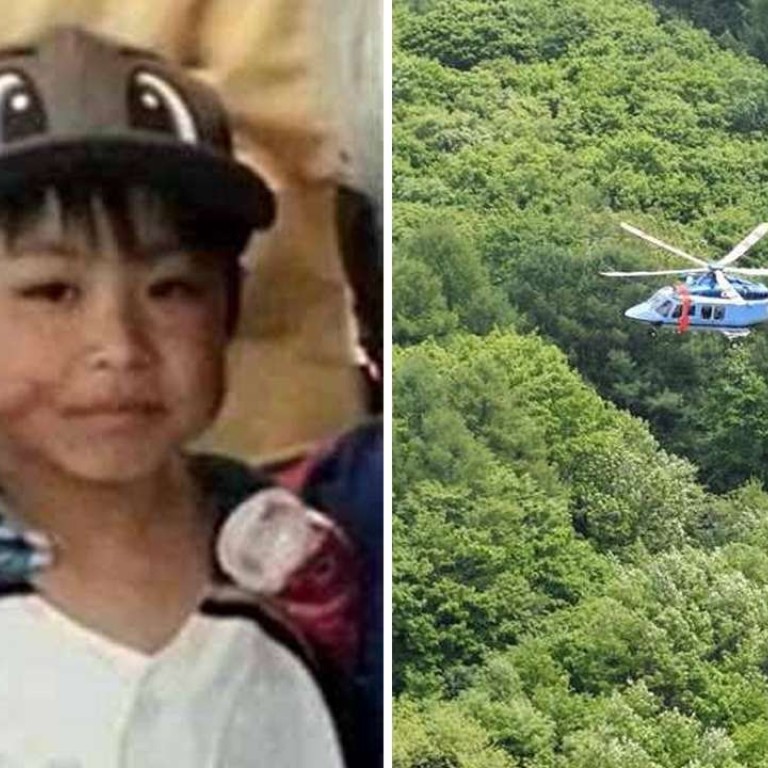 Boy, 7, vanishes in bear-infested Hokkaido wilderness after parents order him out of car for being naughty
Japanese rescuers on Monday expanded the search for a seven-year-old boy missing for three days after his parents left him in a mountain forest inhabited by bears as punishment in a case that has infuriated public opinion.
The parents originally told police the boy got lost on Saturday while they were hiking to gather wild vegetables but later admitted they had left him in the forest to punish him.
The boy, Yamato Tanooka, went missing in mountains on the northern main island of Hokkaido inhabited by wild bears.
Yamato, his older sister, mother and father came to a park near the forest on Saturday, but the parents became angry as the boy threw stones at cars and people, Japanese police and media reports said.
On the way back home, they made Yamato get out of the car and left him alone in the forest, driving the car about 500 metres away, TV Asahi and other reports said.
"They said they went back to the site immediately but the boy was no longer there," a local police spokesman earlier said.
Some 180 rescuers and police officers widened the search area on Monday, mobilising sniffer dogs and horses to go deeper into the woodlands, NTV footage showed.
"I feel very sorry for my child," the father told an NTV reporter. "I am so sorry for causing trouble for many people."
Japanese public opinion reacted with outrage at the actions of the parents.
"This is not punishment but abuse!" one Twitter post read.
"The parents are so stupid that I am speechless," said another.
Many also worried about the fate of the child in the forest alone and reportedly with no food or water as heavy rain fell overnight.
Mitsuru Wakayama, a spokesman for the local town of Nanae, said the mountainous area is a place that only local residents pass through occasionally as a short-cut.
"Not many people or cars pass by, and it gets totally dark as there are no lights," Wakayama said.
"It's not surprising to encounter bears anywhere in the area."