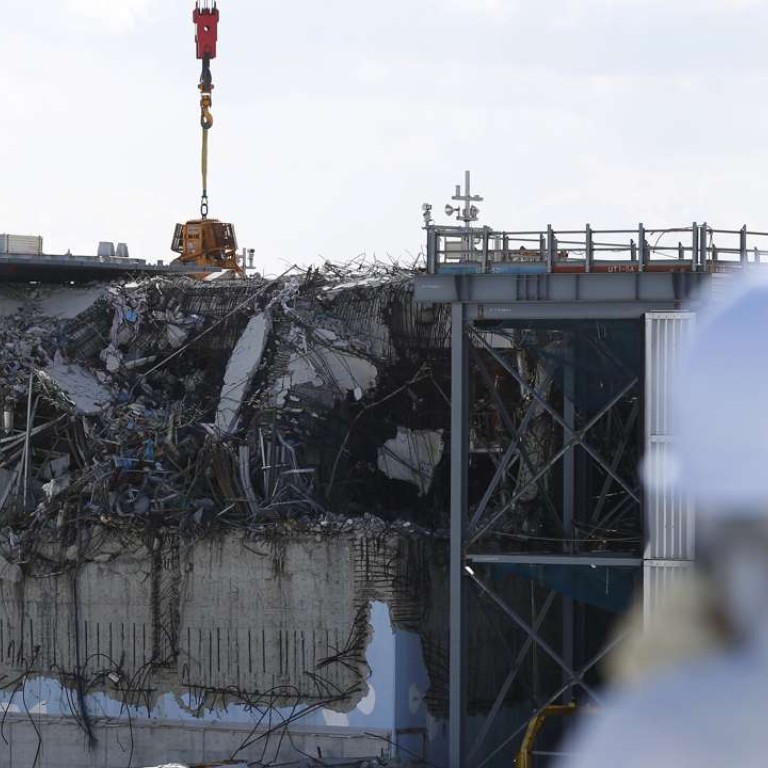 Thirty children diagnosed with thyroid cancer in Fukushima nuclear crisis survey
A survey begun in April 2014 to check the impacts of the 2011 Fukushima nuclear crisis has found that 30 children have so far been diagnosed with thyroid cancer and 27 are suspected of having the disease, a prefectural government panel said on Monday.
Most of them were thought to be problem free when their thyroid glands were checked during the first round of the survey conducted over a three-year period through March 2014.
The first survey covered about 300,000 children who were under the age of 18 and living in the northeastern Japan prefecture when the nuclear plant disaster was triggered by a huge earthquake and subsequent tsunami in March 2011.
The number of children diagnosed with thyroid cancer in the second round was up from 16 as reported at the previous panel meeting in February.
Hokuto Hoshi, head of the panel and a senior member of the Fukushima Medical Association, maintained his earlier view of the correlation between the cancer figures and radiation, saying based on expertise acquired so far, it is "unlikely" that the disease was caused by radiation exposure.
But Hoshi said: "Concerns have been growing among Fukushima residents with the increase in the number of cancer patients. We'd like to further conduct an in-depth study."
When the results of the first and the ongoing second round of the heath survey are combined, the number of children diagnosed with thyroid cancer totals 131 and 41 are suspected of having it.
According to the Fukushima Medical University and other entities involved in the health checks, the 57 children in the second round of the survey either confirmed or suspected to have thyroid cancer were age 5 to 18 at the time of the triple reactor meltdown and the sizes of their tumours ranged from 5.3mm to 35.6mm.
The examiners were able to estimate how much external radiation exposure 31 of those children had over the four months immediately after the catastrophe, with the maximum being 2.1 millisieverts. Eleven children were exposed to less than 1 millisievert.