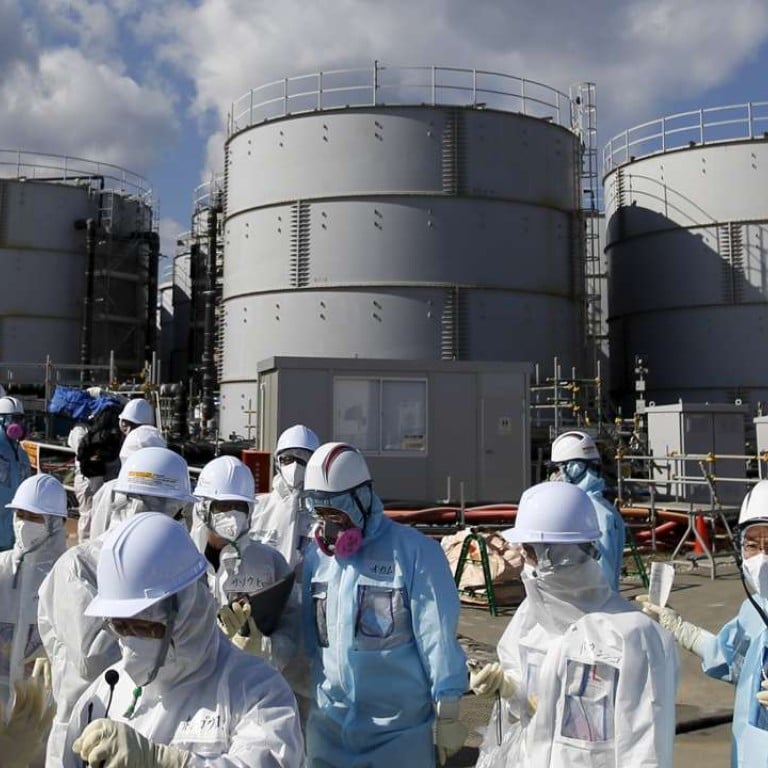 Cost to scrap Fukushima nuclear plant massively underestimated, Japanese officials admit
A revised figure expected by the end of the year could be more than double the current price tag
The cost of cleaning up Tokyo Electric Power's wrecked
Fukushima Daiichi nuclear plant
may rise to several billion dollars a year, from less than US$800 million now, Japan's industry ministry said on Tuesday.
The increased cost projections appeared in ministry documents prepared for a panel tasked with devising a viable financial plan for the utility company known as Tepco, which is struggling to cope with rising costs at its Fukushima plant nearly six years after the world's worst nuclear disaster since
Chernobyl
.
Japan's Minister of the Economy, Trade and Industry, Hiroshige Seko, told reporters after the panel meeting, its second, that the government will provide a firmer estimate for annual decommissioning costs for the nuclear plant by the end of the year,
Surging decommissioning costs are being addressed by the panel but it is also looking into options including a break up of Tepco, which is under state control after an earthquake and tsunami sparked meltdowns at the Fukushima reactors in March 2011.
"A combination among nuclear operators is one possibility," Yojiro Hatakeyama, a director at the industry ministry overseeing the electricity and gas industries, told reporters.
He did not elaborate on the government's estimate for annual decommissioning costs after repeated questioning from reporters.
Experts say any move to merge atomic operations is likely to meet strong resistance from Japan's other nuclear operators.
Japan has 10 nuclear operators and all have been hit by the political fallout from the disaster, which has undermined public faith in atomic energy. All but two of Japan's 42 reactors are in shutdown mode.
Tepco shares were up 1 per cent by 0509 GMT, while the general market and other operators also gained.
The briefing material for the panel said the clean-up may require several hundred billion yen, or several billion US dollars, of funds every year, compared with 80 billion yen (US$766 million) now.
And these estimates are likely to surge when the company and the government decide how to extract melted uranium fuel debris at the plant in 2018 or 2019, a person with direct knowledge of discussions on restructuring Tepco said earlier this month.
The meltdowns of three reactors released radiation over a wide area, contaminating water, food and air, and forcing more than 160,000 people to evacuate.
Tepco wants the government to consider introducing rules to avoid having to book a single huge exceptional loss as soon as cost estimates for decommissioning become clearer, a person familiar with the situation said earlier.
This article appeared in the South China Morning Post print edition as: Fukushima nuclear plant clean-up costs set to rocket