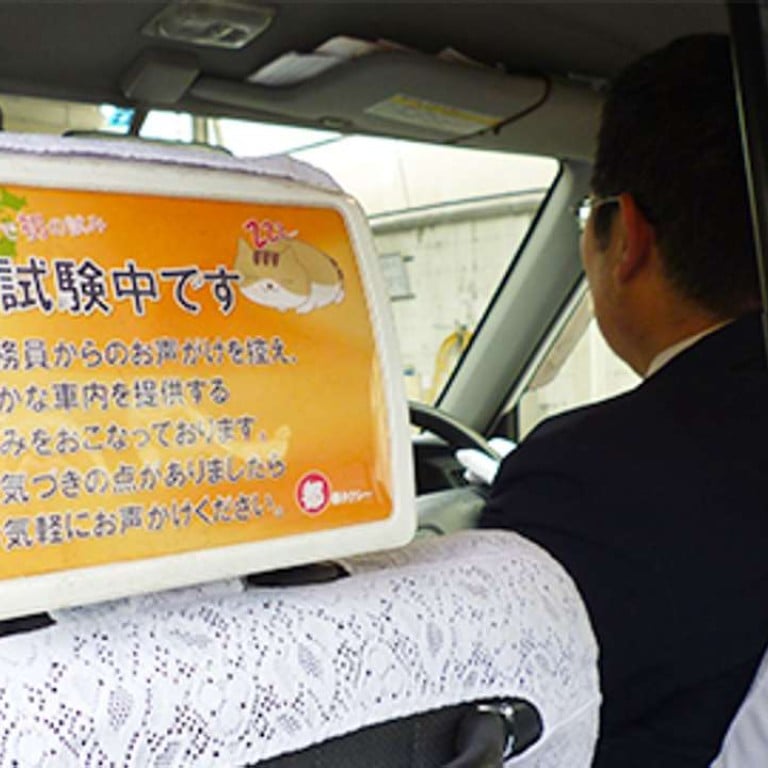 Japanese taxi company offers silent treatment, drivers won't talk unless you want to
A Japanese taxi company has solved the problem of talkative cabbies bothering their fares with tales of the famous passengers they have picked up or banalities about the weather, stock market or the government.
Miyako Taxi Co. has simply banned its drivers from speaking to their passengers a service known as "silence taxi".
As soon as they have acknowledged their destination, Miyako drivers are under strict instructions to utterly silent, unless directly spoken to.
"We started this service on March 21 with five of our taxis and we have had a lot of very positive feedback from customers, both in person and through our web site," Yoshio Ito, a spokesman for the Kyoto-based company, said.
A post shared by 都タクシー株式会社 (@miyakotaxi) on Apr 5, 2017 at 2:17am PDT
"There are some customers who really just want peace and quiet as soon as they sit down, and we have found that our 'Silence taxis' are particularly popular with young salarymen," he said.
"We think this might be because they are always so tired from work."
The new service has drawn mixed reactions on Internet chat services, ranging from those who applaud the silencing of drivers who ignore the heaviest hints that their chatter is unwelcome to others who see it as another sign of the growing inability of Japanese people to communicate with each other.
"I would gladly pay extra for a service like this," said a poster on the Japan Today web site. "I don't often use taxis and when I do it's because I'm dead on my feet, so the last thing I want to have to do is to make small talk with a complete stranger."
"Silence at times is truly golden," added another commentator.
"Particularly since I am paying for it. I am paying for the taxi service, not to listen to some old guy try to get my life story from me!"
Others disagreed, however, with one describing the new service as "Sucking the humanity out of what is already a mundane job."
Another said the system serves to "Persuade humans to be less human".
This article appeared in the South China Morning Post print edition as: Passengers skip chit-chat in 'silence taxi'