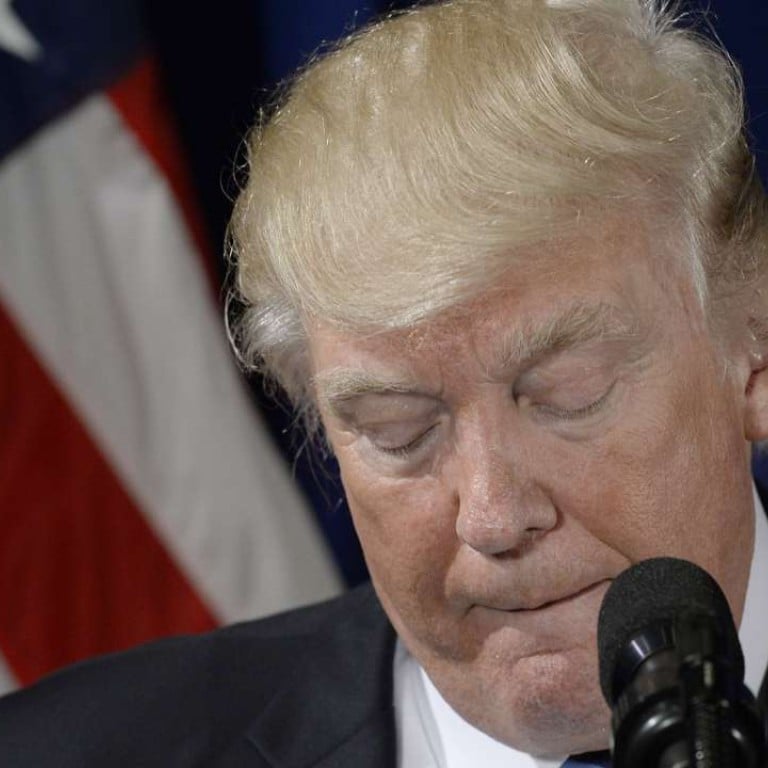 Trump confers with Asian allies on North Korean threat, inviting Thai and Singapore leaders to White House
US President Donald Trump on Sunday stepped up outreach to allies in Asia to secure their cooperation to pressure North Korea over its nuclear and missile programs.
Trump spoke to the prime ministers of Thailand and Singapore in separate phone calls about the North Korean threat and invited both of them to Washington, US officials said.
"They discussed ways to maintain diplomatic and economic pressure on North Korea," one US official said of the calls, speaking on condition of anonymity.
Trump's calls to Singapore's Lee Hsien Loong and Thai leader Prayuth Chan-ocha came two days after North Korea test-launched another missile that Washington and Seoul said was unsuccessful but which drew widespread international condemnation.
Trump talked on Saturday night with Philippines President Rodrigo Duterte, who was also invited to the White House. Duterte has been criticised by human rights groups for an anti-drug campaign in which more than 8,000 people have died.
A week ago, Trump spoke with the leaders of China and Japan on the North Korea issue.
"We need cooperation at some level with as many partners in the area as we can get to make sure that we have our ducks in a row," White House Chief of Staff Reince Priebus told ABC's
This Week
earlier on Sunday.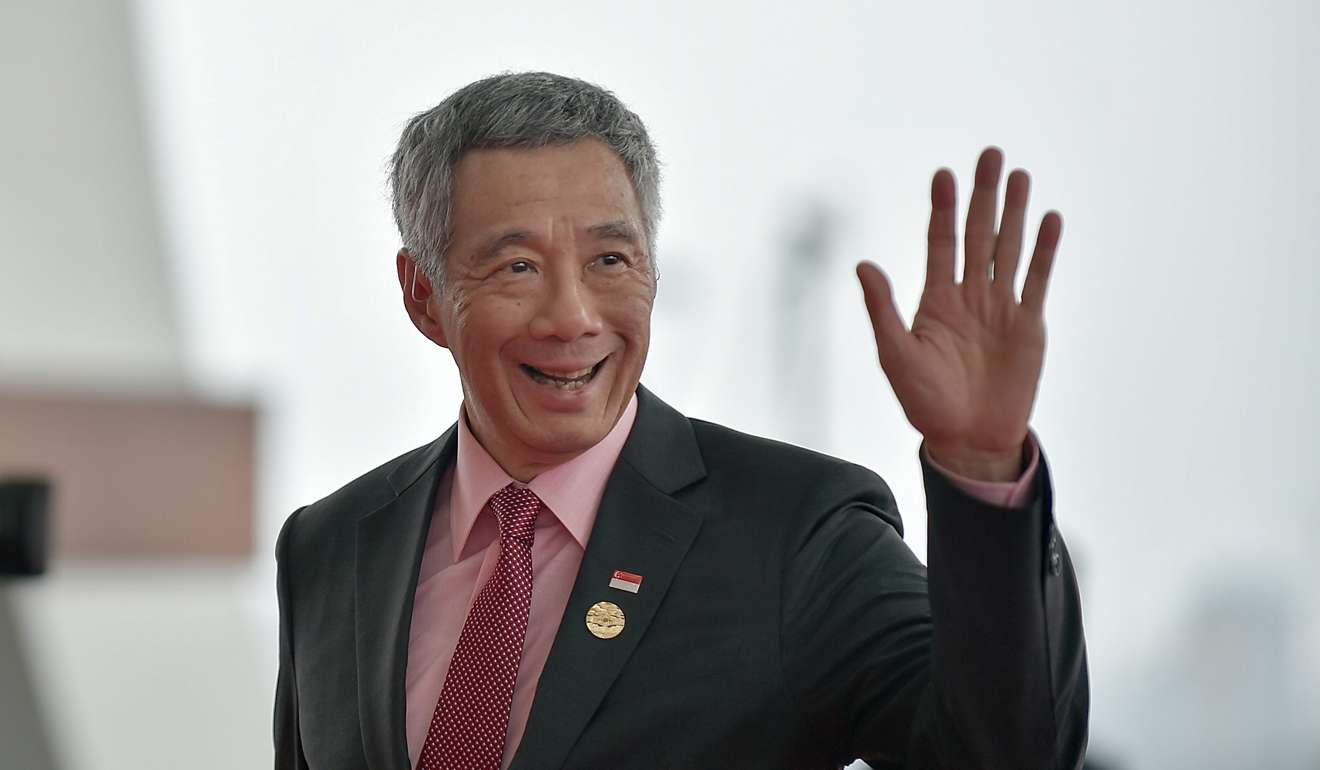 "So if something does happen in North Korea, that we have everyone in line backing up a plan of action that may need to be put together with our partners in the area," he said. "We have got to be on the same page."
Priebus said the conversations were prompted by the "potential for nuclear and massive destruction in Asia" and eventually in the United States.
The U.S. president, who warned in an interview with Reuters that a "major, major conflict" with North Korea was possible, did not elaborate on any U.S. response to the test. "You'll soon find out," he said on Saturday.
Trump has stressed he would not broadcast military options to preserve an element of surprise. His secretary of state, Rex Tillerson, said on Friday all options remained on the table.
Pyongyang's missile test came as the USS Carl Vinson aircraft carrier group arrived in waters near the Korean peninsula, where it began exercises with the South Korean navy on Saturday about 12 hours after the failed launch, a South Korean navy official said.
Priebus said Trump was in regular contact with Japanese Prime Minister Shinzo Abe and that the president had become "very close" to Chinese President Xi Jinping.
Trump, for whom China was a virtual punching bag during the 2016 presidential campaign over trade, told CBS that any trade disputes with the Asian economic giant took a back seat to securing its co-operation on North Korea.
China, North Korea's only major ally and its largest trading partner, has expressed increasing concern about Pyongyang's pursuit of nuclear weapons and long-range ballistic missiles in violation of U.N. resolutions. But it has warned against escalation.
"Trade is very important. But massive warfare with millions, potentially millions of people being killed? That, as we would say, trumps trade," Trump said in the Face the Nation interview.
Similarly, concerns over human rights in the Philippines, where critics cite extrajudicial killings in Duterte's war on drugs, take a back seat to possible confrontation in Asia.
"There is nothing right now facing this country and facing the region that is a bigger threat than what is happening in North Korea," Priebus said in the ABC interview.
Thailand Prime Minister Prayuth Chan-ocha, a former general, heads a military-dominated government that took power in a 2014 coup. His government had strained relations with Trump's predecessor, Barack Obama.
H.R. McMaster, Trump's national security adviser, was asked if Washington must respond to the latest test, especially after Vice President Mike Pence told allies during a trip to Asia this month that the "era of strategic patience is over."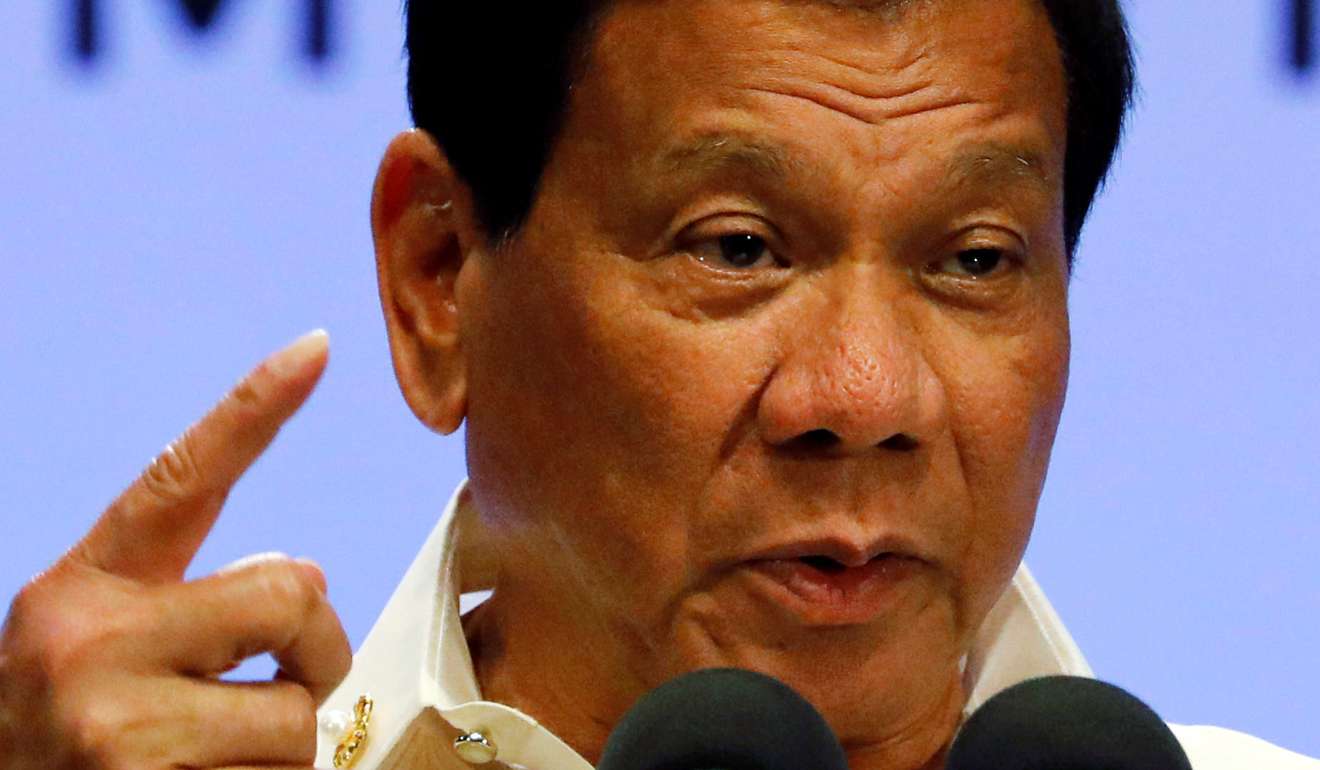 "Well, yes, we do have to do something," McMaster said on "Fox News Sunday." He said that may mean ratcheting up U.N. sanctions and also being prepared for military operations.
It was unclear whether the consultations meant Washington was preparing imminent action against Pyongyang.
The United States may just be lining up the largest coalition possible in the region to present a united front against North Korea, said professor Jens David Ohlin, an international law expert at Cornell Law School.
"It's the only option on the ground - to do this multilaterally rather than try to solve it on our own," he said.
Adam M. Smith, a Treasury Department sanctions expert in former President Barack Obama's administration, said the lesson from trying to contain Iran's nuclear ambitions was that the more multilateral the pressure, the more effective it was.
He said it was notable that Trump was talking to the money centers in Asia - Singapore and Japan - and reaching out to some countries in the region, including the Philippines, that have been unwilling to go beyond what was required by U.N. sanctions.
"It makes a lot of sense, I think, to try to expand the net, and not just rely on Bejiing," Smith said. "I think this is sort of a good start on multilateralization."
Senator John McCain, a leading Republican on foreign policy, said he did not believe Trump was considering a pre-emptive strike on North Korea. That would put U.S. ally South Korea in immediate danger, he said on CNN's "State of the Union."
"But to say you absolutely rule out that option, of course, would be foolish. But it has to be the ultimate last option," McCain said. )
This article appeared in the South China Morning Post print edition as: Trump reaches out to Asia allies