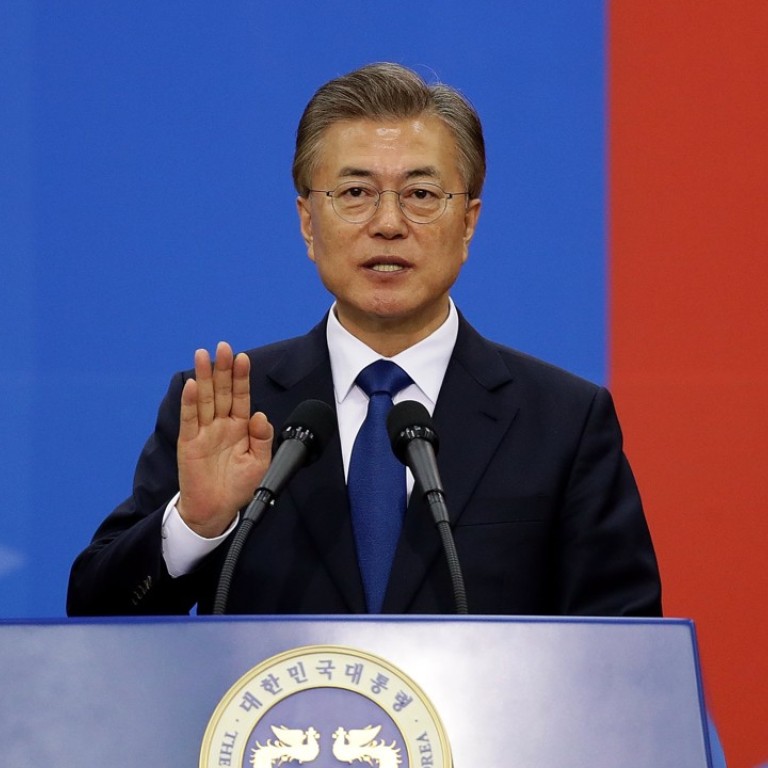 South Korea's President Moon would visit North under 'right circumstances', will talk THAAD with US and China
South Korea's new President Moon Jae-in was sworn in on Wednesday, just a day after a landslide election victory, and immediately declared his willingness to visit Pyongyang amid high tensions with the nuclear-armed North.
Left-leaning Moon, a former human rights lawyer, backs engagement with Pyongyang in the quest for peace – in contrast to the threatening rhetoric from the Trump administration in recent weeks.
Moon also said he would have "serious negotiations" with the US and China over the controversial deployment of the US anti-missile system THAAD.
"f needed I will fly to Washington immediately," Moon told lawmakers after taking the oath of office in Seoul's National Assembly building.
"I will also go to Beijing and Tokyo and even Pyongyang in the right circumstances."
Moon will have a difficult diplomatic path to tread in his approach to the North, which dreams of a missile capable of delivering a nuclear warhead to the continental United States, and has vast artillery forces trained on Seoul.
He also begins his term facing multiple domestic challenges, including the aftermath of the huge corruption scandal that saw his conservative predecessor Park Geun-hye impeached and swept him to power, but leaves the country bitterly divided.
"I will be a president to all people," Moon said, promising to "serve even those who did not support me".
"I will become a president who is at eye level with the people," he added, saying he would talk to market traders on his way home from work.
The low-key ceremony – which began with him walking into the building to a drum roll, accompanied by his wife – came hours after he was formally declared the winner of Tuesday's election.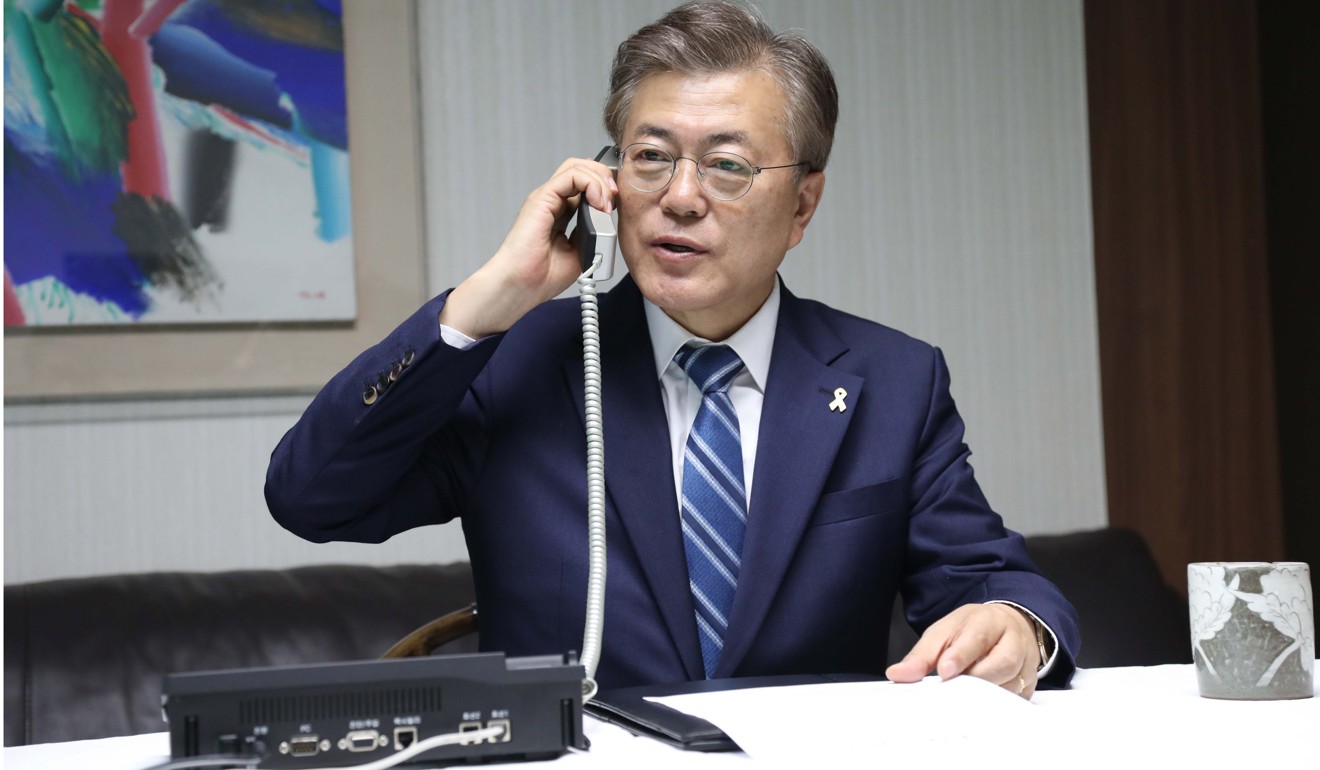 Moon took 41.1 per cent of the vote, far ahead of Hong Joon-pyo of Park's Liberty Korea party, on 24.0 per cent, and centrist Ahn Cheol-Soo on 21.4 per cent.
Ahead of the swearing-in, Moon met with leading lawmakers of Liberty Korea – which advocates a hard line on the North and has repeatedly accused him of being a Pyongyang sympathiser who would "hand the whole country to the North once elected".
"I'd like to show our people that all of us are moving forward together," Moon told them, saying he would seek their opinions on matters of national security. "I am begging for your cooperation."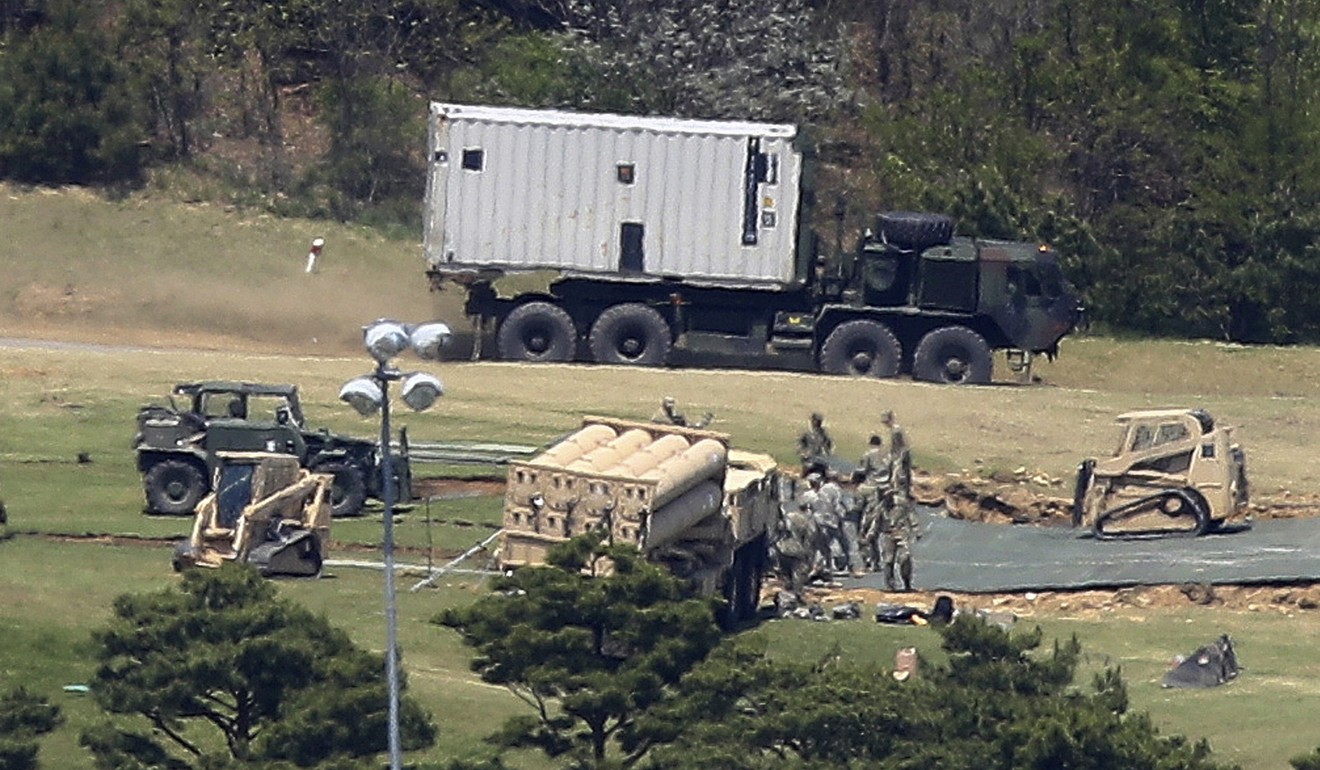 Since the beginning of last year the North – which says it needs atomic weapons to defend itself against invasion – has mounted two nuclear tests and a series of missile launches.
In recent months the Trump administration has suggested a military option is on the table, sending fears of conflict spiralling – although the US president changed tone last week, saying he would be "honoured" to meet the North's young ruler, Kim Jong-un.
Moon, 64, is expected to have his first conversation with Trump in a phone call on Wednesday, Yonhap news agency said, citing unnamed Seoul diplomats.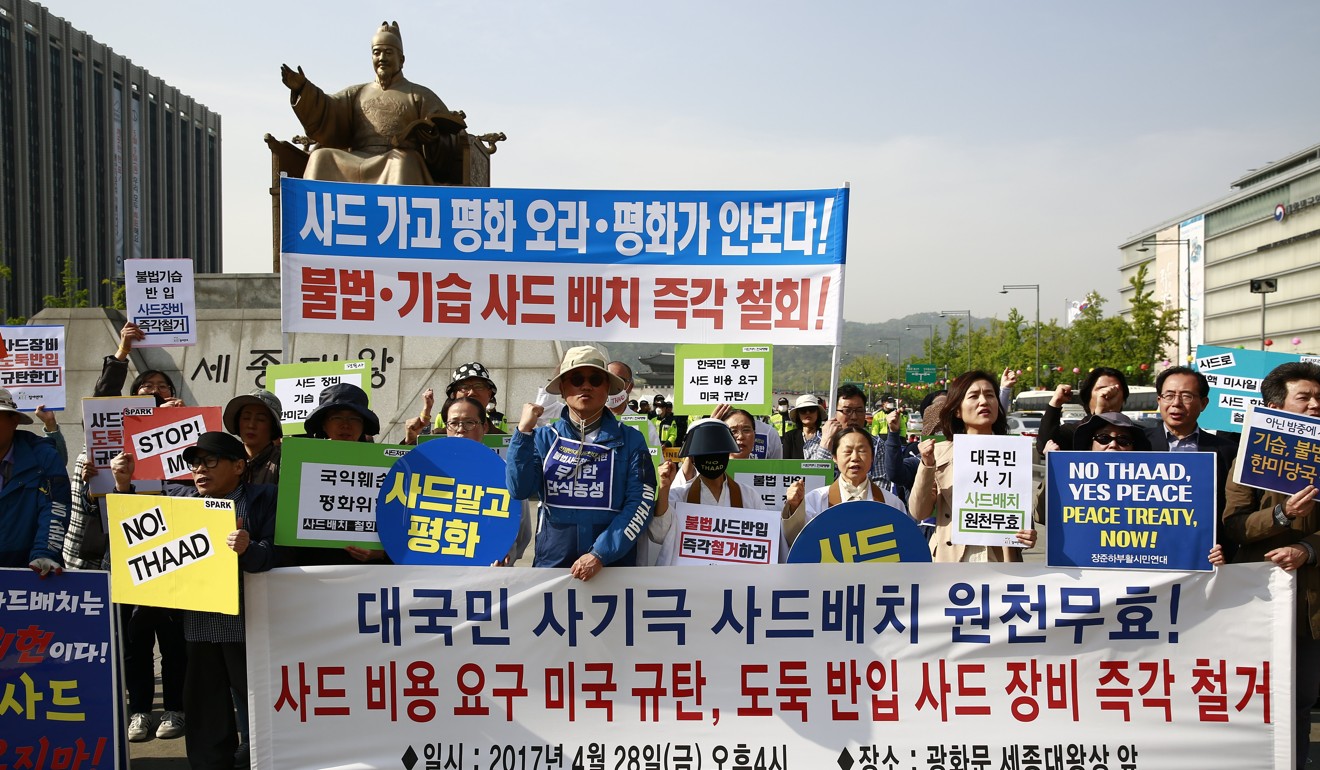 He is also expected to name his prime minister, spy chief and presidential chief of staff, his aides said.
President Xi Jinping congratulated Moon over his election victory, saying he would be willing to work with him on a basis of "mutual understanding and mutual respect", according to Xinhua news agency.
The phrasing is Beijing's diplomatic code for acceptance of its stance.
The South's biggest trading partner, China has been infuriated by the deployment of the US anti-missile system THAAD in the country, which it sees as a threat to its own military capability.
It has taken a series of moves against South Korean firms seen as economic retaliation.