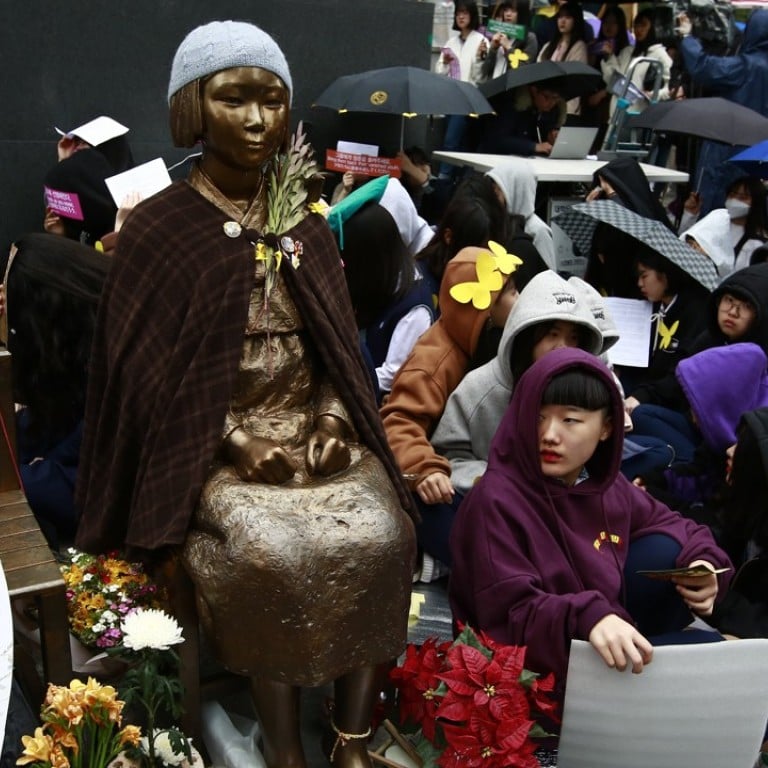 Japan urges South Korea's Moon to stick to comfort women deal
The Japanese government said on Wednesday it will ask new South Korean President Moon Jae-in to comply with a 2015 agreement aimed at settling the row over Korean women forced to work in Japanese wartime military brothels.
"The agreement has been highly praised by the international community and it is extremely important that both Japan and South Korea implement it with responsibility," Japan's top government spokesman Yoshihide Suga told reporters, amid concerns in Tokyo over how Moon will treat the deal given his previous call for its review.
"The Japanese government will take various opportunities to tenaciously urge the steady implementation of the agreement," Suga said.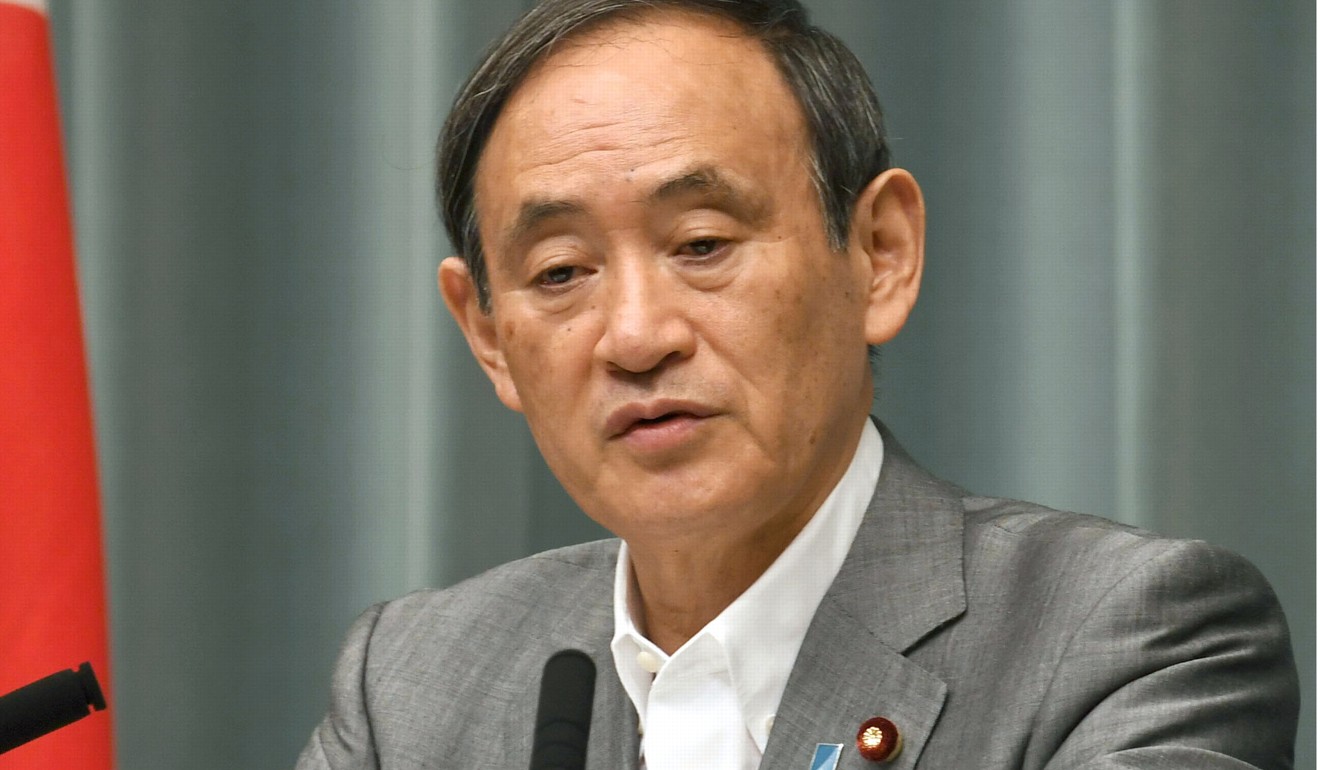 Under the 2015 deal, the two countries agreed to "finally and irreversibly" settle the comfort women issue, which has long been a source of diplomatic tension.
Japan, which disbursed 1 billion yen (US$8.9 million) last year to a South Korean fund to help former comfort women and their families in line with the terms of the deal, claims statues symbolising the comfort women in South Korea contravene the agreement.
While South Korea said in the deal it "acknowledges" Japan's concerns about a statue symbolising comfort women set up in front of the Japanese Embassy in Seoul and would "strive to solve this issue in an appropriate manner", the statue remains in place.
The erection of another statue symbolising comfort women by a South Korean civic group outside the Japanese Consulate General in the port city of Busan last December led Japan to recall its ambassador to South Korea for three months.
Japanese officials said the deal was also welcomed by the United States, the two countries' mutual security ally, and has helped improve Tokyo-Seoul ties. The pact also strengthened coordination at a time when there is a growing nuclear and missile threat posed by North Korea, they said.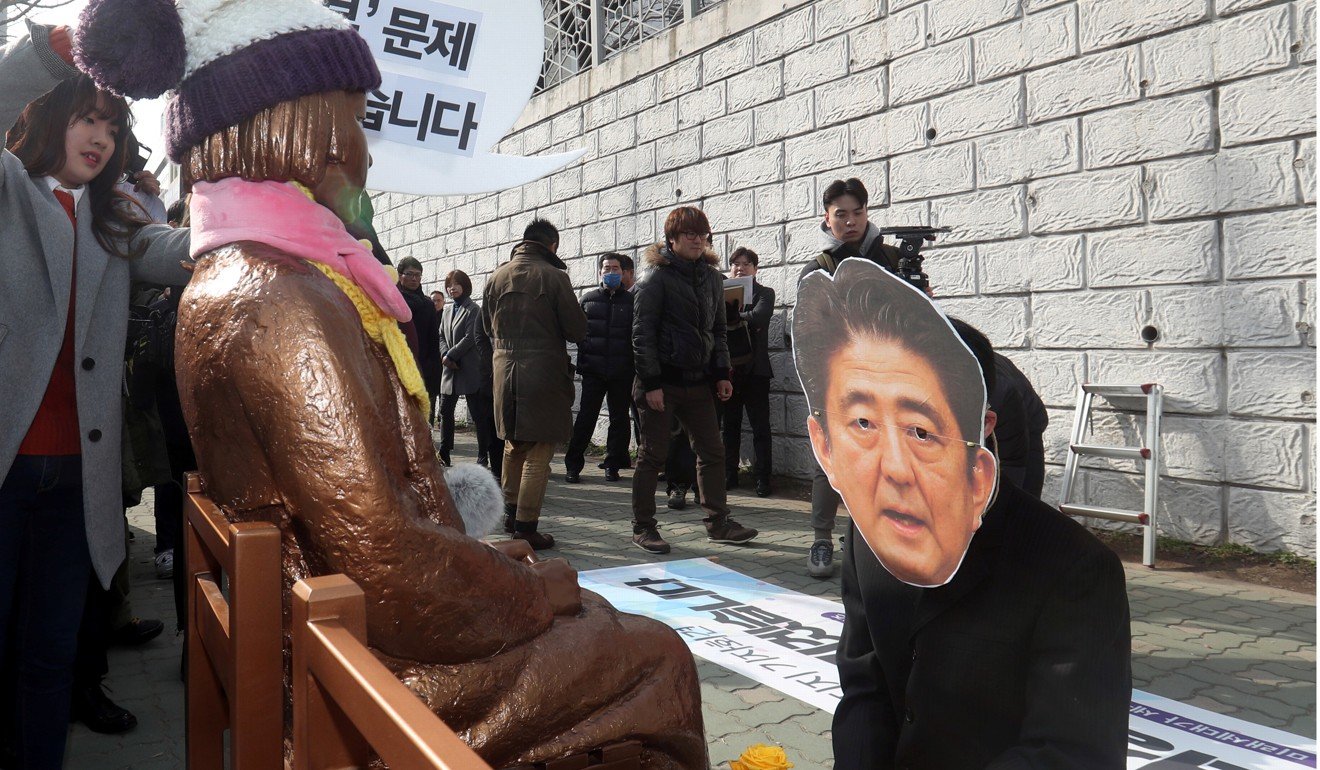 Also Wednesday, Komeito leader Natsuo Yamaguchi said he hopes to "further strengthen and develop a future-oriented and friendly relationship" between the two countries. He made the comments at an internal party meeting of Komeito, the junior coalition partner of the ruling Liberal Democratic Party.
Yamaguchi said Japan needs to closely watch Moon's stance on North Korea, noting that the new president is exploring a dialogue-based approach to Pyongyang.
Following Moon's declaration of election victory late Tuesday, Japanese Prime Minister Shinzo Abe said he hopes to cooperate with the new South Korean leader in grappling with common challenges such as the North Korea threat.
In the message, Abe called South Korea "the most important neighbour with which Japan shares strategic interests" and expressed hope he can meet with Moon at the earliest possible date. Suga said telephone talks between Abe and Moon are being arranged.