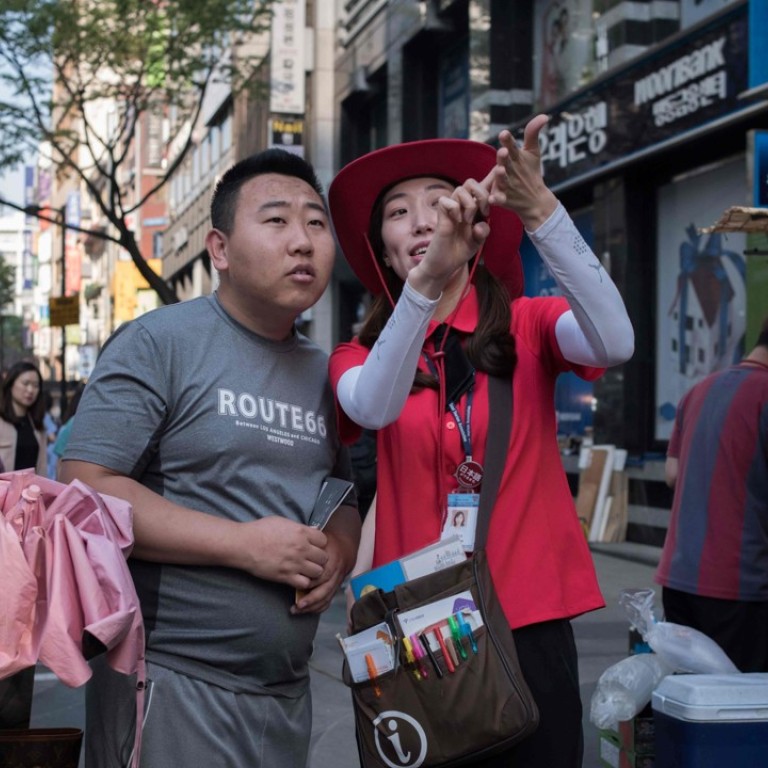 South Korea tourist numbers plummet by two-thirds after China boycott
Chinese tourist numbers to South Korea plunged by two-thirds in April after Beijing banned tour groups over Seoul's deployment of a US missile defence system, official statistics showed.
Washington and Seoul say it is purely to defend against threats from nuclear-armed North Korea, but Beijing fears it could undermine its own nuclear deterrent and has reacted with fury, imposing a series of measures seen as economic retaliation.
April was the first full month of the ban, and saw a total of 227,811 Chinese tourists visiting South Korea, down 66.6 per cent on the 682,318 a year earlier, according to the state-run Korea Tourism Organisation (KTO).
Total visitor numbers were down 27.2 per cent from last year to 1.07 million, KTO said, blaming a "huge decline in Chinese visitors due to China's ban on tours to South Korea".
The tumbling figures have taken a heavy toll on duty-free shops in South Korea.
Sales to Chinese visitors were down 40 per cent at Lotte Duty Free, a Lotte spokesman said previously, adding that they usually make up 70 per cent of the company's overall sales.
The South Korean retail giant has been trying to make up for the loss but has been unsuccessful so far, he said, adding: "I'm not hopeful of a recovery anytime soon."
Lotte, the South's fifth largest conglomerate, has had to shut down dozens of its stores in China due to boycott calls after the group agreed to provide a golf course in South Korea as a site for THAAD.
Its accumulated losses as a result are reportedly expected to hit US$1 billion in the first half of this year alone.
South Korea has been struggling to fill the gap with promotional campaigns to attract more visitors from other countries, mainly from Japan and those in Southeast Asia.
But Japanese travellers have also been put off by "negative media reports" about rising regional tensions over the North, KTO said, with their numbers falling 5.4 per cent year-on-year in April.
This article appeared in the South China Morning Post print edition as: Tourism numbers fall after China ban