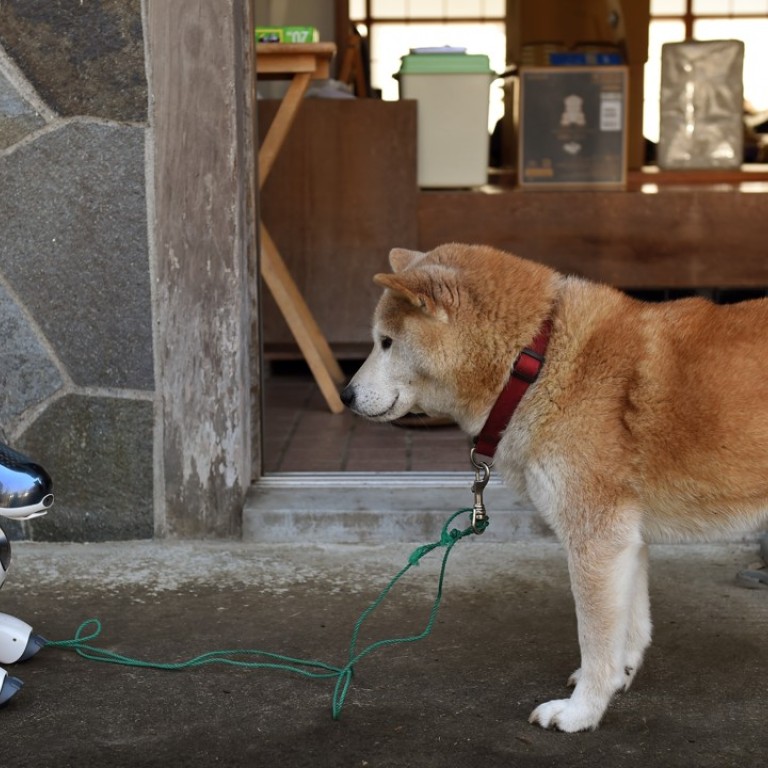 RIP Aibo: 'funeral' held for 100 Japanese robot dogs
The Aibo robot dog was unleashed by Sony in Japan in May 1999 and was initially a huge hit
A solemn funeral service has been conducted at a temple in the town of Isumi, east of Tokyo, to console the spirits of more than 100 robot dogs that have uttered their last metallic barks.
The Aibo robot dog was unleashed by Sony in Japan in May 1999 and was initially a huge hit, with all 3,000 units of the ERS-110 mutt selling out in 20 minutes of its launch, even with a 250,000 yen (HK$17,677) price tag. A second upgraded batch was released four months later and were snapped up in 17 seconds.
Aibo was marketed as a fun companion that required far less care than a real dog, and could chase a ball, wag its tail and perform a whole host of dog-like manoeuvres. In all, more than 150,000 Aibos were sold.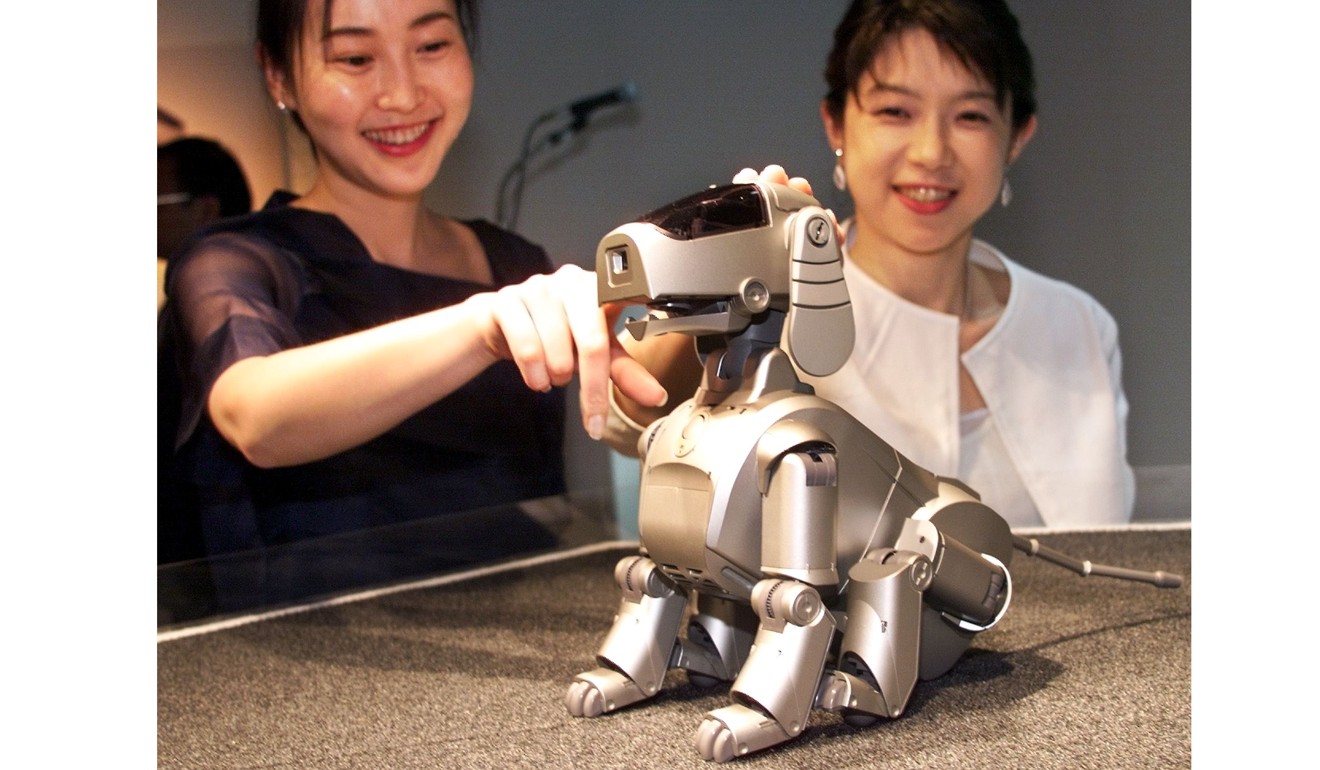 But Sony pulled the plug on its much-loved plastic pooch in 2006 as part of broader restructuring and support for the product ended in 2013, meaning there are no longer any digital vets for ailing Aibos.
Kofukuji temple held the funeral service for the robotic pets and their owners, with High Priest Bungen Oi reciting sutras over the deceased pets.
Makoto Watanabe, an associate professor of communications and media at Hokkaido Bunkyo University, said owners of technological devices that appear to be alive are increasingly becoming attached to them.
"I remember when the first personal computers came out many years ago, there were people here and in the US actually marrying them," he said.
"In Japan, I believe some people are becoming more and more isolated from society and human relationships and these kinds of 'living' devices become surrogate friends. Taking part in a funeral for a robot indicates the depth of feeling that these people have for a device that clearly played an important part in their lives.
Watch: robot pets in Japan
"So while it is good that such people have found companionship, it is also clear that there is a problem in terms of people feeling so distanced from daily life that they need a robot friend."
Watanabe said Japanese society will become more reliant on androids for companionship in the future.
"It depends on the technological progress that is made, but the more these devices look like real cats or dogs, then the more appealing they will be to people," he said. "And another plus is that it is much easier to care for them than real animals."
This article appeared in the South China Morning Post print edition as: Funerals forrobotic dogs show extent of isolation