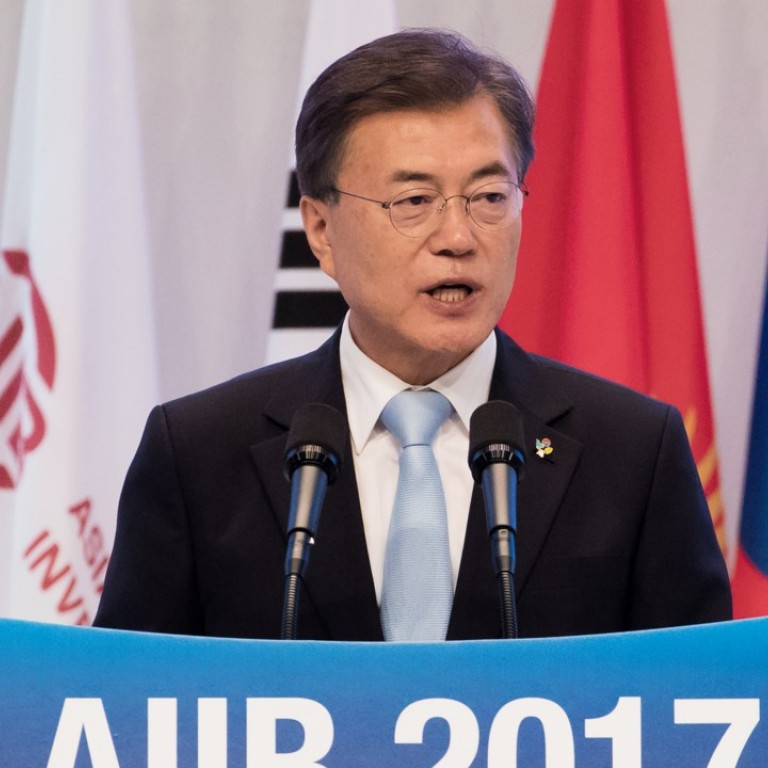 South Korea's Moon demands official apology from Japan over 'comfort women'
South Korean President Moon Jae-in said in an interview published on Tuesday that Japan must "take legal responsibility for its actions" and "make an official apology" in order to resolve controversy over a deal to tackle the issue of women forced to work in wartime brothels for the Japanese military.
The remarks in his interview with The Washington Post were his strongest to date with regard to the "comfort women" agreement, which was struck by his predecessor in 2015.
"The core to resolving the issue is for Japan to take legal responsibility for its actions and to make an official [government] apology," he said.
In reiterating his earlier stance announced soon after becoming president in early May, Moon stressed that the agreement made under the previous administration "is not accepted by the people of [South] Korea, particularly by the victims".
In accordance with the
December 2015 agreement
, Japan disbursed 1 billion yen (about US$9 million) last year to a South Korean fund providing support for the affected women and their families. Japanese Prime Minister Shinzo Abe also expressed his "apologies and remorse" to the comfort women for the suffering they experienced.
But the deal was criticised by some in South Korea for failing to reflect the voices of the affected women and Moon pledged during his election campaign to renegotiate the agreement.
Still, the liberal president expressed hope ties with Japan would improve, saying in the interview "we should not block the advancement of Korea-Japan bilateral relations just because of this one issue".
When asked about frustration in Washington that Moon's administration has not fully deployed a US antiballistic missile system and instead insists on an environmental impact assessment, the president said getting the assessment done "does not mean that we will postpone or reverse the decision to deploy".
Moon, who is set to meet US President Donald Trump in Washington in late June, emphasised that the assessment is part of "due process" necessary for the deployment of the Terminal High Altitude Area Defence system.