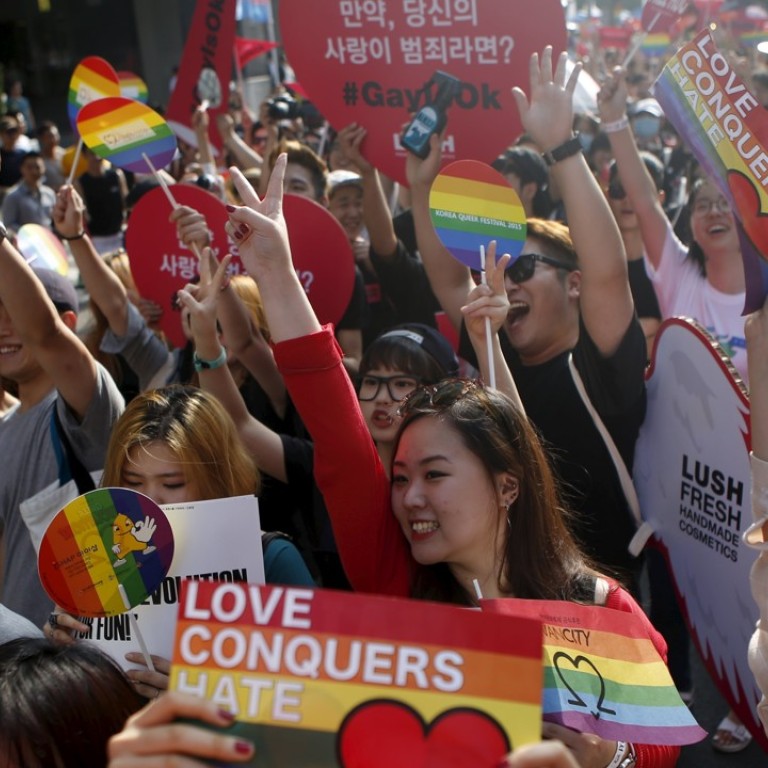 'Don't do it in front of others': gay pride on show in South Korea, despite religious backlash
Homosexuality is not illegal in South Korea, but gay, lesbian or transgender rights remain politically unpopular
Thousands of people will march through Seoul to support gay rights in this Saturday's Pride parade, and probably just as many conservative Christians urging them to "repent" their "sins".
Religious South Koreans have been a loud fixture at the annual parade for years, holding a rival anti-homosexuality rally while trying to physically block the march.
Their presence is the most visible display of intolerance towards sexual minorities in the tradition-bound society, where religious belief is widespread and many homosexuals stay in the closet due to fear of discrimination and social isolation.
Homosexuality is not illegal in South Korea. But gay, lesbian or transgender rights remain politically unpopular.
His conservative opponent and eventual runner-up said homosexuals should be "punished severely for living against divine rules".
Gay rights activists claim that some progress has been made in recent years, with surveys showing increasing tolerance, particularly among young people, and participation at Pride surging since the first parade in 2000, when only 50 attended.
But the event's growing profile has unnerved South Korea's conservative Protestant church groups, which have millions of followers, enormous political lobbying power, and see homosexuality as a psychological illness to be "healed".
Every year, they petition authorities not to allow public venues to be used for the event, and stage a boisterous prayer rally at which they sing hymns through giant loudspeakers intended to drown out the sound of the parade.
Some wave banners accusing homosexuals of paedophilia and bestiality and turning the capital Seoul into "Sodom and Gomorrah", while others scream insults.
"We do not want them to showcase homosexuality in public, which can corrupt the minds of our children," said pastor Hong Ho-soo, secretary general of the Homosexuality Countermeasure Council for Korean Churches.
Hong accused gay people of spreading sexual diseases such as Aids and a "decadent sex culture against the teachings of the Bible", and urged homosexuals not to fete their orientation publicly.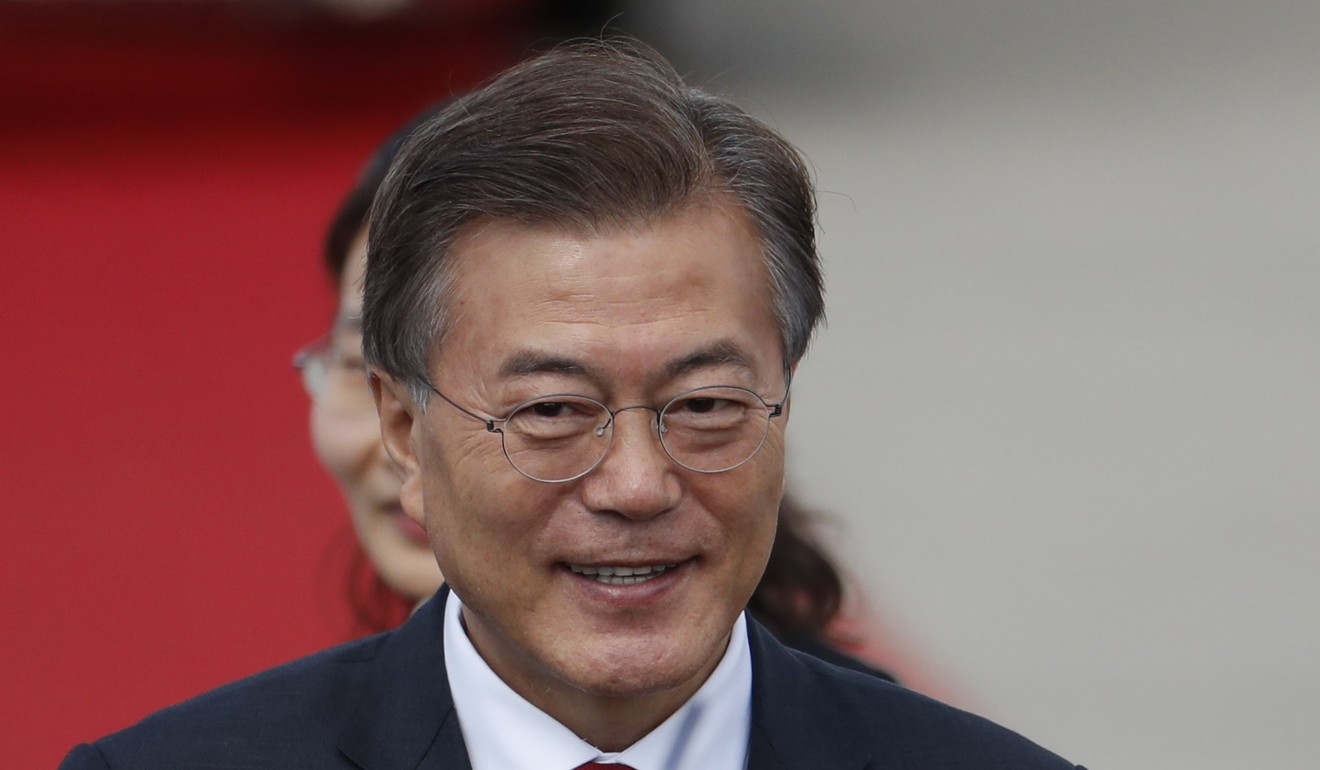 "It's okay to celebrate whatever you are at home or privately. Just don't do it in front of others," Hong said, describing his campaign as "a non-negotiable crusade against a religious sin".
Police estimated each side's turnout last year at a little more than 10,000 people, and routinely erect metal fences around the parade start point to prevent clashes.
Hong said he opposed violence against parade-goers and insisted his campaign "does not constitute hate speech". Pride representatives disagree.
"They say, 'Hide yourself. Live in the shadows, because who you are is so harmful and something to be so ashamed of'," said Kang Myoung-Jin, chief organiser of the Korea Queer Culture Festival, said.
"If this is not hate speech, what would be?" he asked, adding past parades had been marred by physical and verbal attacks by people bearing crosses or loudly reciting prayers.
Some throw plastic bottles, food, water and even traffic cones at participants while screaming curses, Kang said, or lie in the street to block parade floats.
Pride parades have met with varying degrees of opposition in many nations, but South Korea stands out with its unusually aggressive, well-organised church-led campaigns, analysts say.
They have also campaigned against anti-discrimination laws.
"It's partly because the Protestant churches are the most well-connected and well-financed lobby machine in this nation," said Kim Jin-ho, chief researcher at the Christian Institute for the 3rd Era, a Seoul-based religious think tank.
Many South Korean churches took their cues from evangelical US megachurches that since the 1980s have expanded their influence through campaigns against abortion and homosexuality, Kim said.
South Korea is also home to many megachurches, including the world's largest congregation of nearly 800,000. But their reputation has been tarnished by recent corruption scandals.
"For them, the anti-gay campaign is another way to maintain their political influence in this time of crisis," Kim said.
But participation in Pride is broadening, organisers say. The National Human Rights Commission of Korea, a state rights watchdog, and the Jogye Order of Korean Buddhism – the country's biggest Buddhist sect – are taking part this year for the first time.
"Our sect has long maintained close ties with sexual minority groups, and wanted to take part as a show of solidarity," said Kim Han-nah, an official at the Jogye Order. "We support a world without any form of discrimination."
This article appeared in the South China Morning Post print edition as: Gay pride on display in Seoul despite backlash