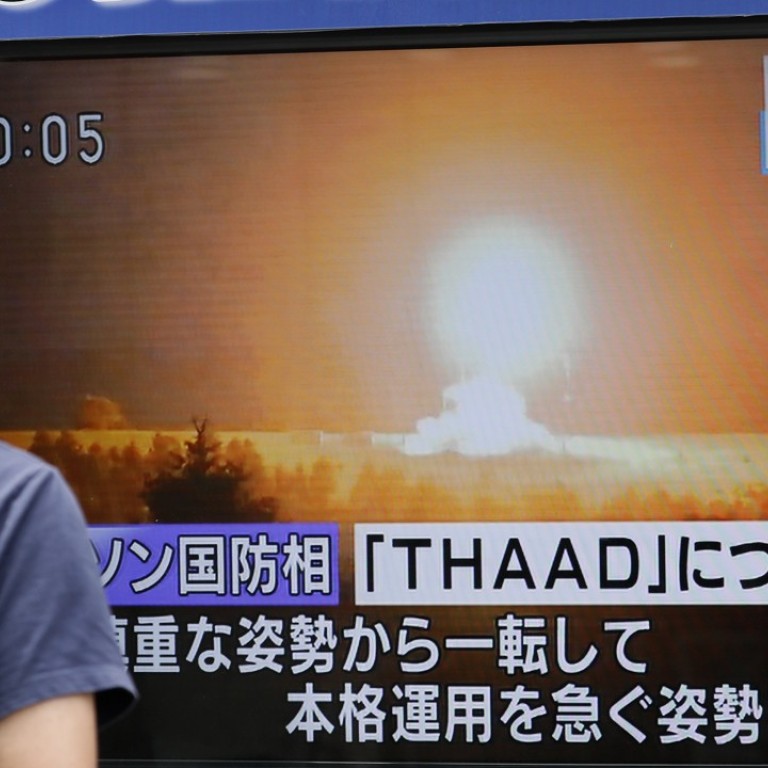 Japanese PM Shinzo Abe says he has 'no plan' to consider enabling forces to strike overseas despite North Korea missile tests
His comments followed a ceremony in Hiroshima to commemorate the 72nd anniversary of the US atomic bombing in the second world war
Prime Minister Shinzo Abe said he has "no plan" to consider allowing Japan's Self-Defence Forces the ability to strike overseas targets to deal with North Korean ballistic missiles.
The prime minister also said on Sunday that Japan's defence programme guidelines need to be reviewed to reflect North Korea's development of intercontinental ballistic missiles and other changes in the security environment.
Abe's comments on the Self-Defence Forces (SDF) acquiring the capability to strike overseas targets came after newly appointed Defence Minister Itsunori Onodera on Friday suggested the government consider the option – an idea he floated in the context of
knocking out North Korean ballistic missile
launch sites.
"We are relying on the United States for strike ability within the Japan-US division of roles," Abe told a press conference in Hiroshima. "I have no plan to specifically consider (the issue) at this time."
Abe has instructed Onodera, following a cabinet reshuffle last week, to re-examine Japan's ­defence programme guidelines, which were approved in December 2013.
The guidelines set defence capability targets that Japan should achieve before 2023.
But North Korea's development of nuclear weapons and ballistic missiles has advanced rapidly since the guidelines were set.
The country carried out its first test-firing of an ICBM on July 4 and launched another ICBM on July 28, both landing in the Sea of Japan, or East Sea.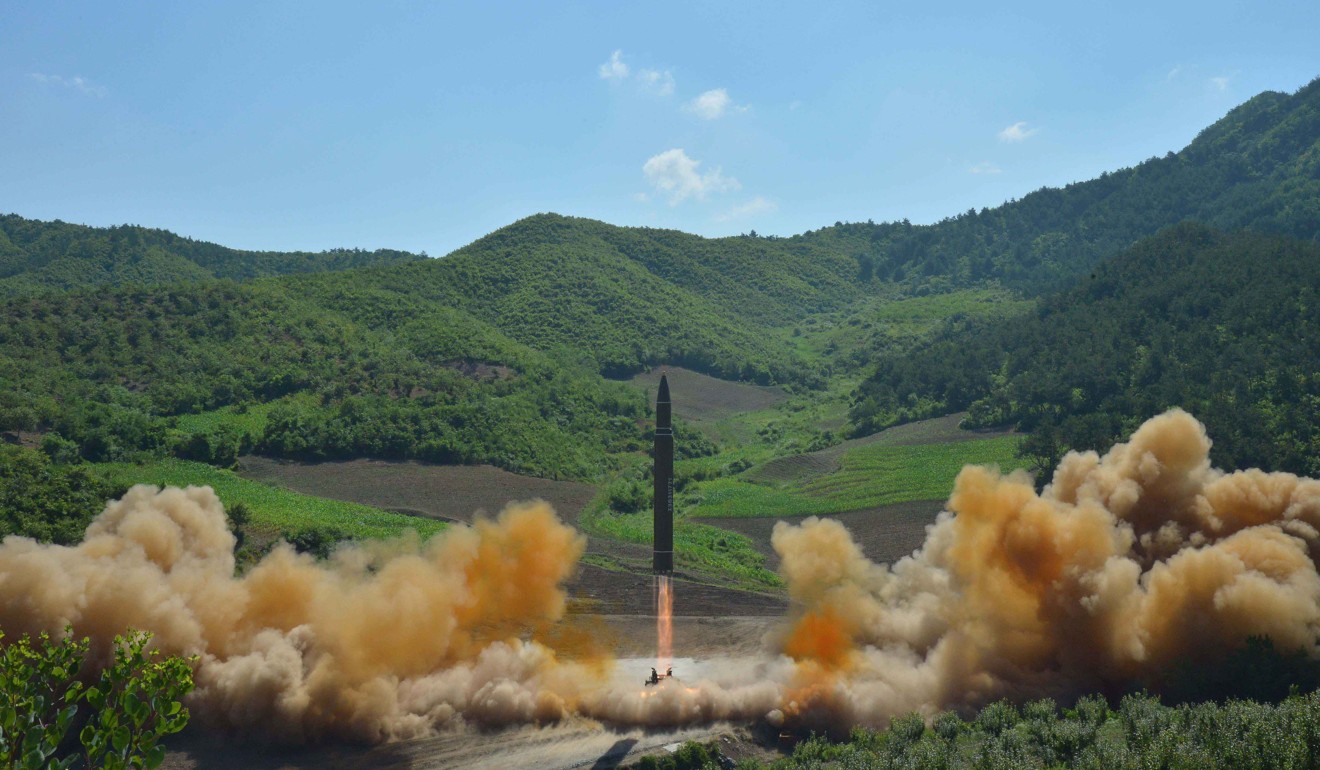 "We need to conduct a ceaseless review (of the guidelines) from the perspective of how our defence capabilities should be," Abe said, adding such issues as defending southwestern Japanese islands and boosting missile defence capabilities would be subject to the review.
He also said the government needs to start considering the content of the next medium-term defence build-up plan, which contains specific targets for defence equipment and funding. The current plan covers the five-year period through to March 2019.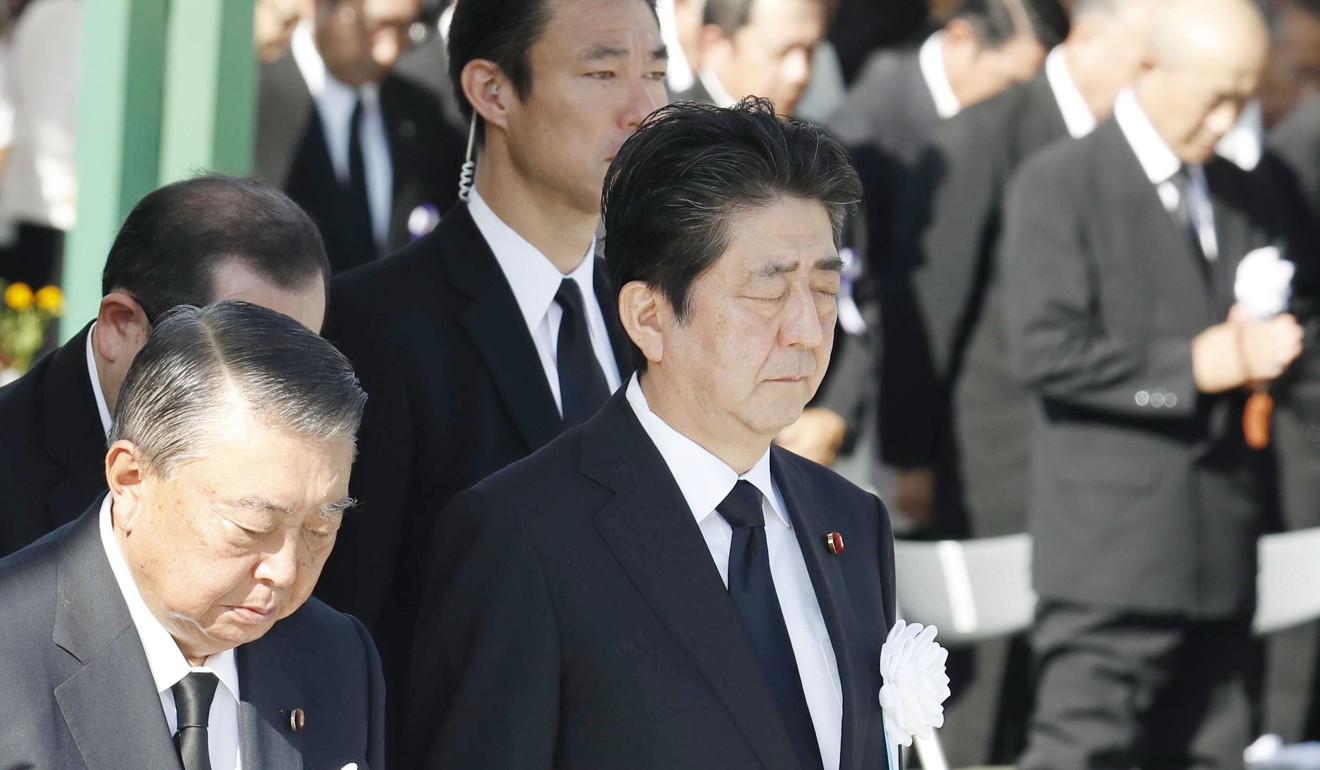 Abe's press conference followed his attendance at a ceremony in Hiroshima to commemorate the 72nd anniversary of the US atomic bombing in the second world war.
The prime minister said he feels there is no need to put Japan's three non-nuclear principles – not producing, possessing or allowing nuclear weapons on Japanese territory – into law.
"Under our unwavering resolve that the horrors of nuclear weapons must never be repeated, Japan will continue to firmly maintain the three non-nuclear principles as a matter of national policy, so there is no need to enshrine them again in law," he said.
This article appeared in the South China Morning Post print edition as: No plan for SDF to hit overseas targets: Abe