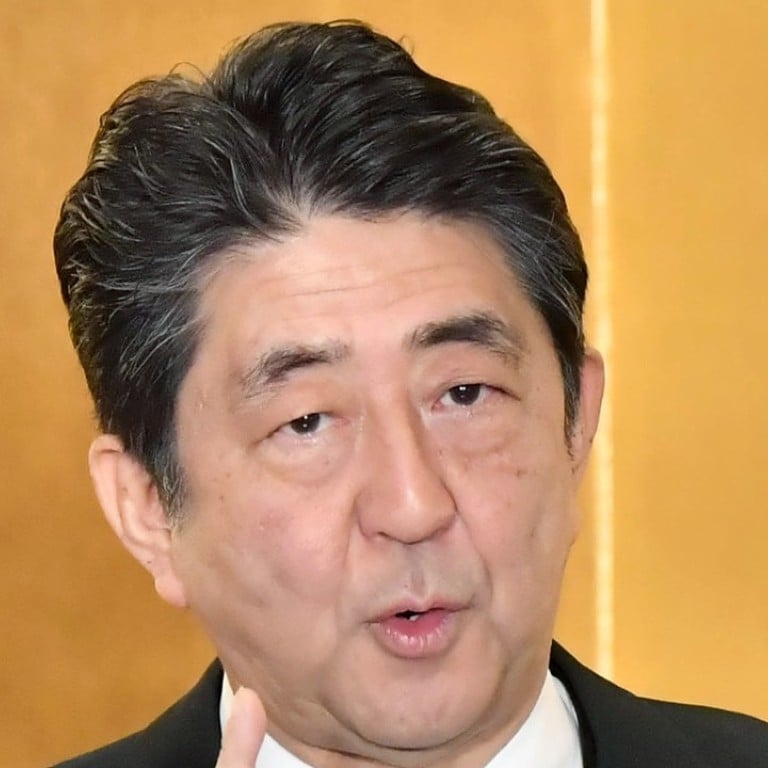 Japan's Shinzo Abe rejects South Korea's call for apology to 'comfort women'
It was his first public comment on the issue, which has long been a source of diplomatic friction between the two neighbours
Prime Minister Shinzo Abe on Friday rejected South Korean President Moon Jae-in's recent call for a sincere apology to "comfort women" forced to work in Japanese wartime military brothels, saying he cannot accept additions to a 2015 bilateral accord struck to finally settle the issue.
"We can by no means accept South Korea's unilateral request for additional measures," Abe told reporters before departing for a European tour.
"The Japan-South Korea deal was a promise between countries. It is an international and universal principle to keep it."
It was his first public comment on the issue, which has long been a source of diplomatic friction between the two neighbours, since South Korea revealed its new policy earlier this week over the bilateral agreement struck under Moon's predecessor Park Geun-hye's government.
Tokyo maintains that the comfort women issue has been settled legally under a 1965 bilateral treaty that normalised diplomatic relations between the two countries.
Under the deal struck in December 2015, Tokyo and Seoul agreed that the accord would "finally and irreversibly" settle the comfort women issue.
Following the agreement, Japan provided 1 billion yen (US$8.9 million) to a South Korean foundation set up to support those women and Abe offered an apology and expressed remorse to the former comfort women.
"Japan has sincerely carried out all the things it promised," he said, adding that he wants South Korea to follow suit.
Moon said on Wednesday during a New Year's press conference, "Japan should accept the truth, apologise with a sincere heart and take (the comfort women issue) as a lesson and work with the international community in such a way that [something similar] could not occur again."
While admitting it is "undeniable" that the deal is an official bilateral agreement, Moon also said an "erroneous knot" with Japan over the issue must be untied, urging Tokyo to apologise to the victims.
On Tuesday, South Korean Foreign Minister Kang Kyung-wha said Seoul expects Tokyo to do more to settle the matter, although her country will not seek to renegotiate the agreement.
She also said the South Korean government plans to set up its own fund equalling the 1 billion yen provided by Japan, while discussing what to do with the Japanese money.
Japan has repeatedly rejected South Korea's fresh requests on the matter and urged Seoul to carry out the deal, with Chief Cabinet Secretary Yoshihide Suga saying Tokyo is "not thinking of moving even a millimetre" on the deal.
This article appeared in the South China Morning Post print edition as: ABE rules out apology to sex slaves