Chinese nuclear attack submarine that raised flag in international waters may have been testing Japan's patrol capabilities
China's Shang-class is a new type of attack submarine equipped with ship-to-ship missiles that have a maximum firing range of 40 kilometres as well as torpedoes
A Chinese naval submarine detected in waters near Japanese-controlled islands in the East China Sea last week was a nuclear-powered attack submarine, Japanese Defence Minister Itsunori Onodera said Monday.
The 110-metre-long Shang-class submarine was detected on Thursday while submerged just outside Japanese territorial waters near the Senkaku Islands, also known as the Diaoyu Islands.
Tokyo filed a protest with Beijing, which also claims the islands, saying the submarine's presence raised bilateral tensions.
According to the Japanese Defence Ministry, the Shang-class is a new type of attack submarine equipped with ship-to-ship missiles that have a maximum firing range of 40 kilometres as well as torpedoes.
"We are seriously concerned over acts that unilaterally raise tensions. We'll keep our guard up to respond swiftly if a similar incident happens," Onodera told reporters, noting that the Shang-class submarine was capable of loading long-range cruise missiles.
"Operating a submerged submarine close to another country's territory goes against the norms of international rules."
On Friday, Onodera said the submarine surfaced in international waters flying a Chinese flag on its mast.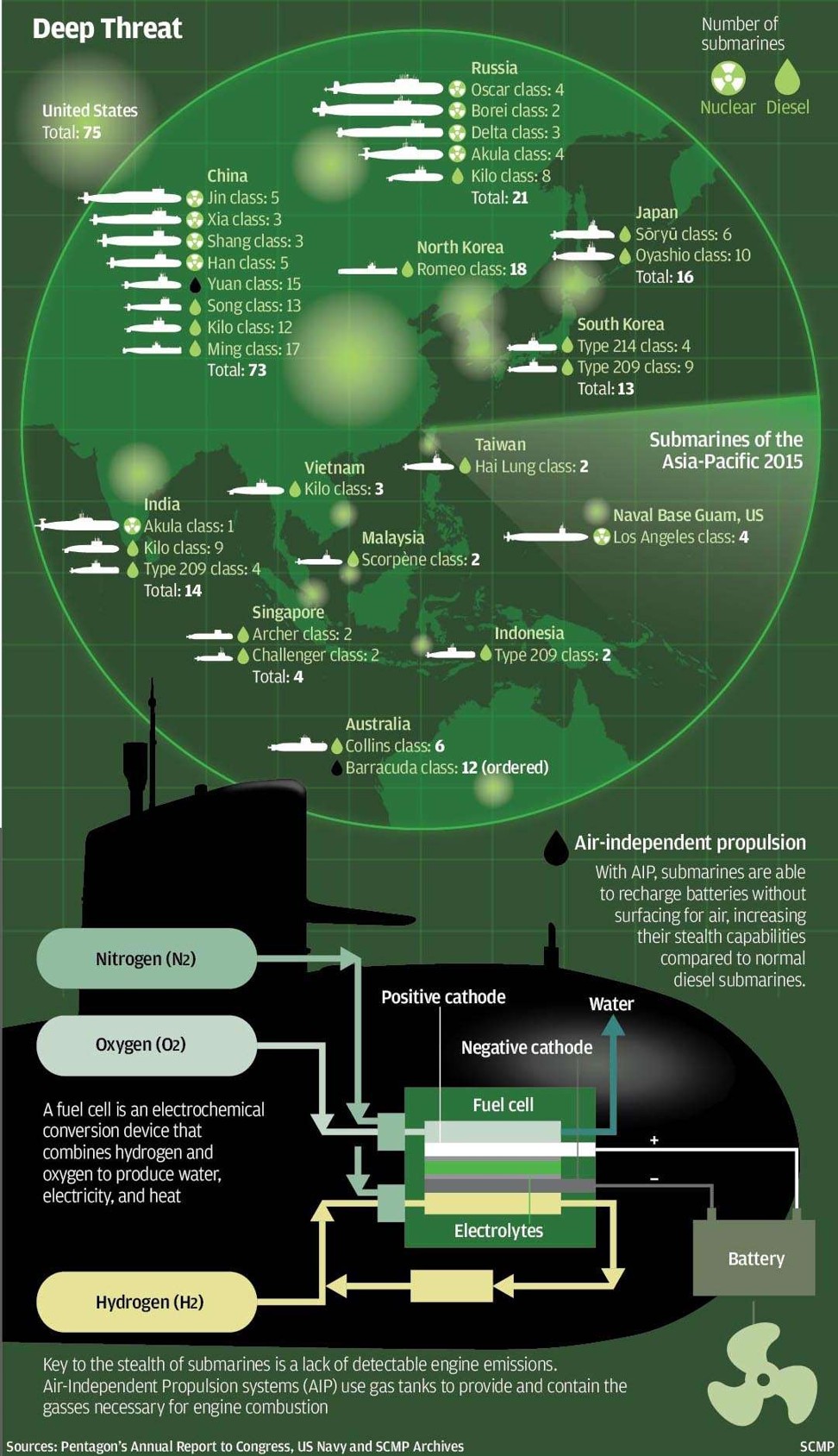 A Defence Ministry source speculated that China may have sent the submarine to test the Japanese Maritime Self-Defence Force's patrolling capabilities.
The sovereignty of the islands is a perennial flashpoint in relations between Asia's two largest economies, which otherwise have been recently showing signs of improving.
The latest development has alarmed Japan as it was the first time a Chinese submarine was observed in the so-called contiguous zone around the uninhabited islets.
The contiguous zone is a band of water beyond the 12 nautical mile territorial waters surrounding any national territory, it extends out to 24 nautical miles.
China coastguard vessels, meanwhile, have frequently entered Japanese waters around the islands as part of China testing its territorial claim to the area.
Japan's Chief Cabinet Secretary Yoshihide Suga, who last week protested against the presence of the submarine and other Chinese navy ships near the disputed islands, described the presence of three Chinese coastguard vessels in the waters on Monday as "regrettable".
Chinese foreign ministry spokesman Lu Kang said he was not aware of the details regarding the submarine, but China would not accept Japan's "representations" on the issue of the islands.
"The Diaoyu Islands and associated islets are China's sovereign territory," he said.
Additional reporting by Reuters
This article appeared in the South China Morning Post print edition as: Japan says PLA sub off Diaoyus was nuclear