Japan
Get more with myNEWS
A personalised news feed of stories that matter to you
Learn more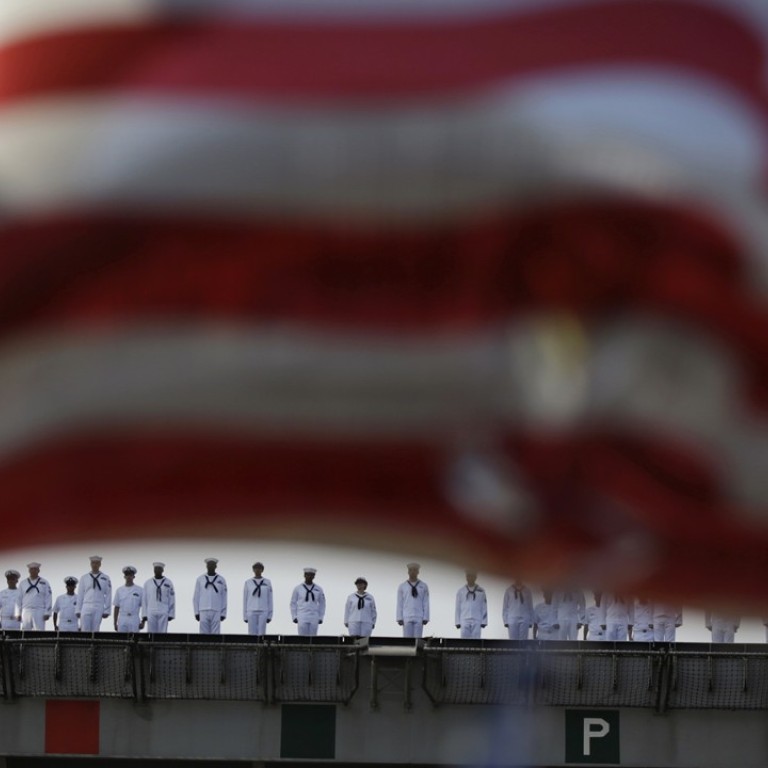 US Navy investigating sailors for drug dealing in Japan's Yokusuka
At least a dozen people are being questioned over suspicion of buying and selling LSD and ecstasy, among other substances
The United States Navy has launched a major investigation into allegations that personnel have been importing and distributing illegal narcotics from the headquarters of the 7th Fleet in Yokosuka, southwest of Tokyo.
The Naval Criminal Investigative Service is questioning at least a dozen sailors based at Yokosuka, including a number who are serving aboard the USS Ronald Reagan, the nuclear-powered aircraft carrier that serves as the flagship of Carrier Strike Group Five and is forward-deployed at Yokosuka.
The Wall Street Journal has reported that the navy personnel are suspected of buying and selling LSD and ecstasy, among other drugs. They are also suspected of using illegal narcotics, as well as selling them to Japanese citizens.
"The Naval Criminal Investigative Service (NCIS) is investigating Yokosuka-based sailors for alleged drug use and distribution," US Naval Forces Japan told The South China Morning Post.
"The Navy has zero tolerance for drug abuse and takes all allegations involving misconduct of our Sailors, Navy civilians and family members very seriously.
"These allegations are still under investigation and it would be inappropriate to comment further."
The Navy first reportedly learned of the allegations on February 6, when authorities received a tip that a petty officer third class was using drugs. During questioning, the sailor identified other personnel aboard the USS Ronald Reagan whom he claimed were either using or distributing drugs.
US Navy investigators are collaborating with the local Japanese police because of claims that narcotics were sold to Japanese citizens. Drugs have also allegedly been found by a Japanese mail company in a package sent to one of the suspects, officials said.
The joint investigation is also trying to identify how the drugs were brought into Japan.
The incident is another blow to the reputation of US forces in Japan, with a sailor from the USS Ronald Reagan arrested earlier this month by Tokyo police after being accused of sexual assault.
Incidents involving US forces in Okinawa Prefecture, both criminal cases and accidents involving aircraft, have also put the military in the spotlight.
"I have never heard of anything like this happening before," said Kanako Hosomura, a housewife who lives close to one of the satellite housing facilities for US Navy personnel at Yokosuka.
"It is quite shocking, especially after all the other incidents involving the US military," she said. "This is a quiet residential district and I do not think it is a problem here, but it could be serious in nightlife areas close to the base.
"I hope that the US military will act and stop something like this happening again in the future," she added.
This article appeared in the South China Morning Post print edition as: U.S. Navy probes allegations sailors are dealing in drugs