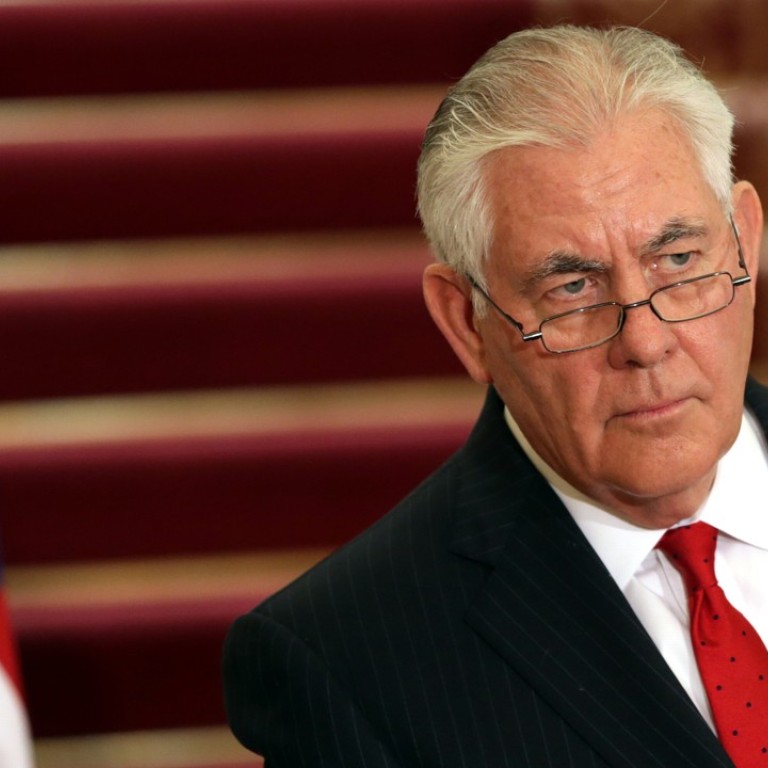 Tillerson says 'too early' for direct US talks with North Korea, contradicting VP Pence
Statement came a day after vice-president was quoted as saying Washington was open to talks with Pyongyang
US Secretary of State Rex Tillerson said on Monday it was "too early" to discuss direct negotiations with North Korea, after Vice-President Mike Pence said the US was open to talks.
Pence was quoted in The Washington Post on Sunday as saying the US and South Korea had agreed terms for future diplomatic engagement with North Korea.
He said the United States and its allies would impose "steep and escalating costs" on Pyongyang until it takes "clear steps toward denuclearisation".
But he said the White House was willing to "sit down and talk with the regime while that pressure campaign is ongoing".
"If you want to talk, we'll talk," the paper quoted him as saying.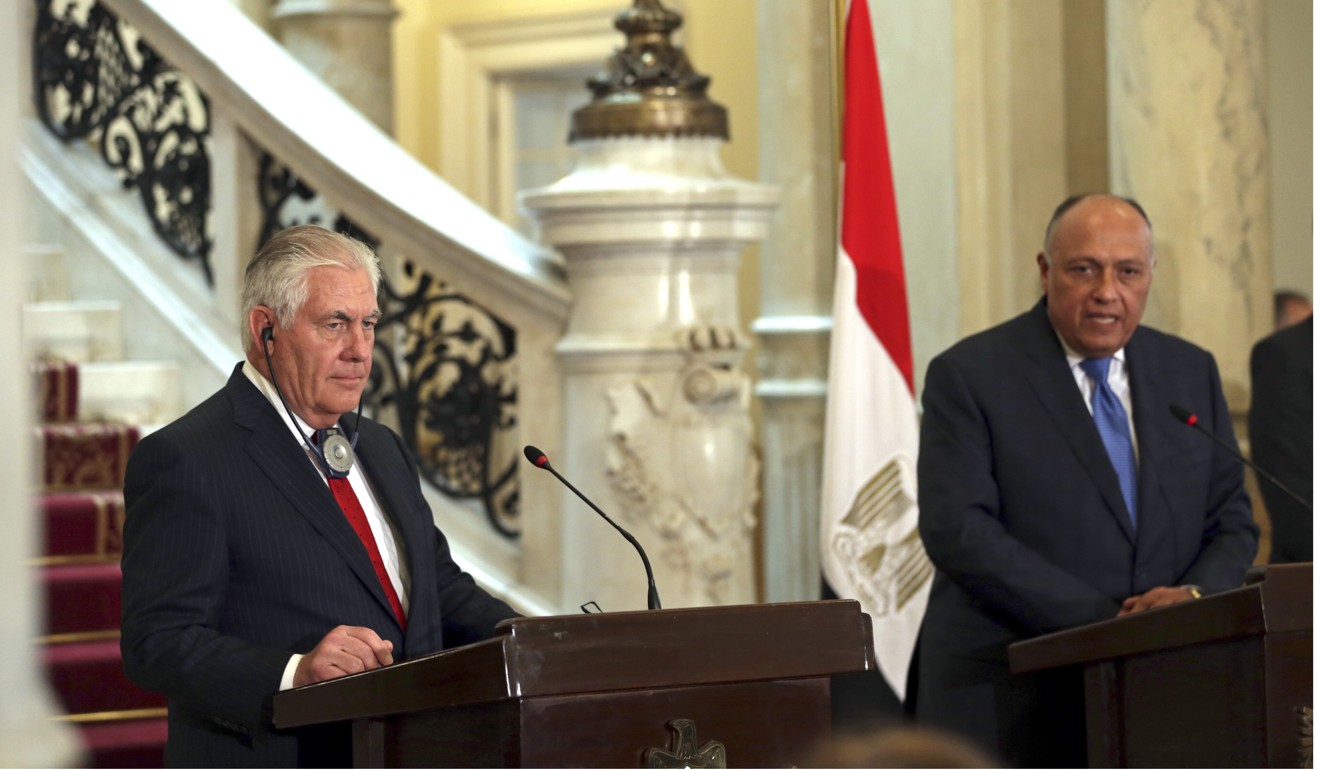 Asked about the article during a visit to Egypt, Tillerson said: "I think it's too early to judge."
"We've said for some time it's really up to the North Koreans to decide when they're ready to engage with us in a sincere way, a meaningful way," he said. "They know what has to be on the table for conversations."
He said it was important first "to determine whether the parties are in fact ready to engage in something that's meaningful".
President Donald Trump and North Korean leader Kim Jong-un have exchanged a series of personal insults.
Pence's comments came at a time of reconciliation between the two Koreas, which are technically still at war.
North Korean leader Kim Jong-un has used the Winter Olympics hosted by South Korea to unleash a diplomatic charm offensive.
But Pence, speaking to reporters on Saturday, stressed "the need to continue to isolate North Korea economically and diplomatically until they abandon their nuclear and ballistic missile programme".