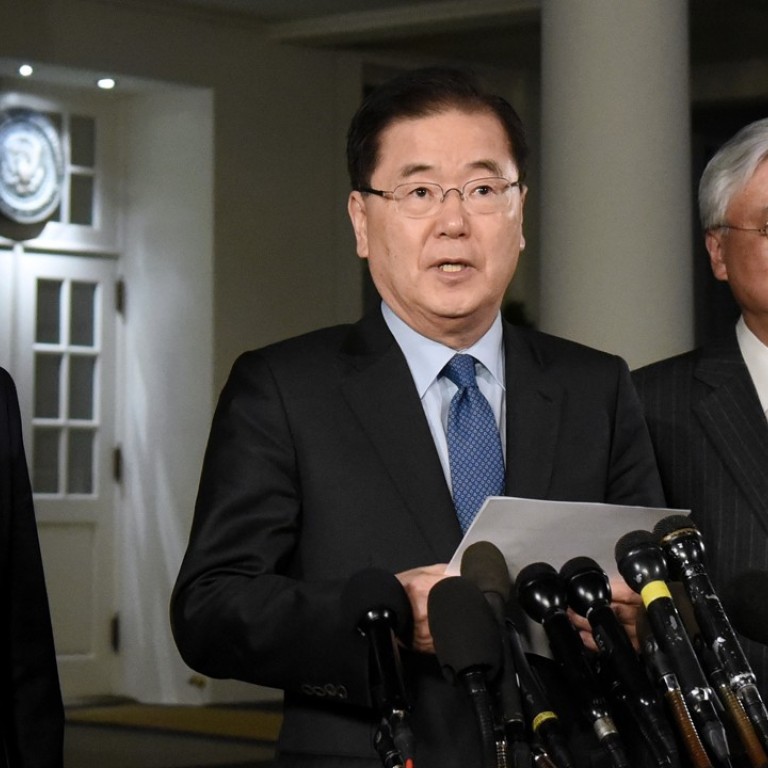 Developing

|
Donald Trump and North Korea's Kim Jong-un to hold historic face-to-face meeting
After months of trading insults and threats of nuclear annihilation, Donald Trump agreed to meet Kim Jong-un. No American president has ever met with a North Korean leader
US President Donald Trump has accepted an invitation from Kim Jong-un for a historic face-to-face meeting, a surprise development that could mark a potential breakthrough in North Korea's nuclear stand-off with America and its allies.
South Korea's national security adviser Chung Eui-yong made the announcement of Kim's offer in Washington on Thursday (Friday morning Hong Kong time).
Chung said Kim was "committed to denuclearisation" and would refrain from any further nuclear and missile tests.
He said Kim wanted to meet Trump as "soon as possible" and that Trump said "he would meet Kim Jong-un by May to achieve permanent denuclearisation" of the Korean peninsula.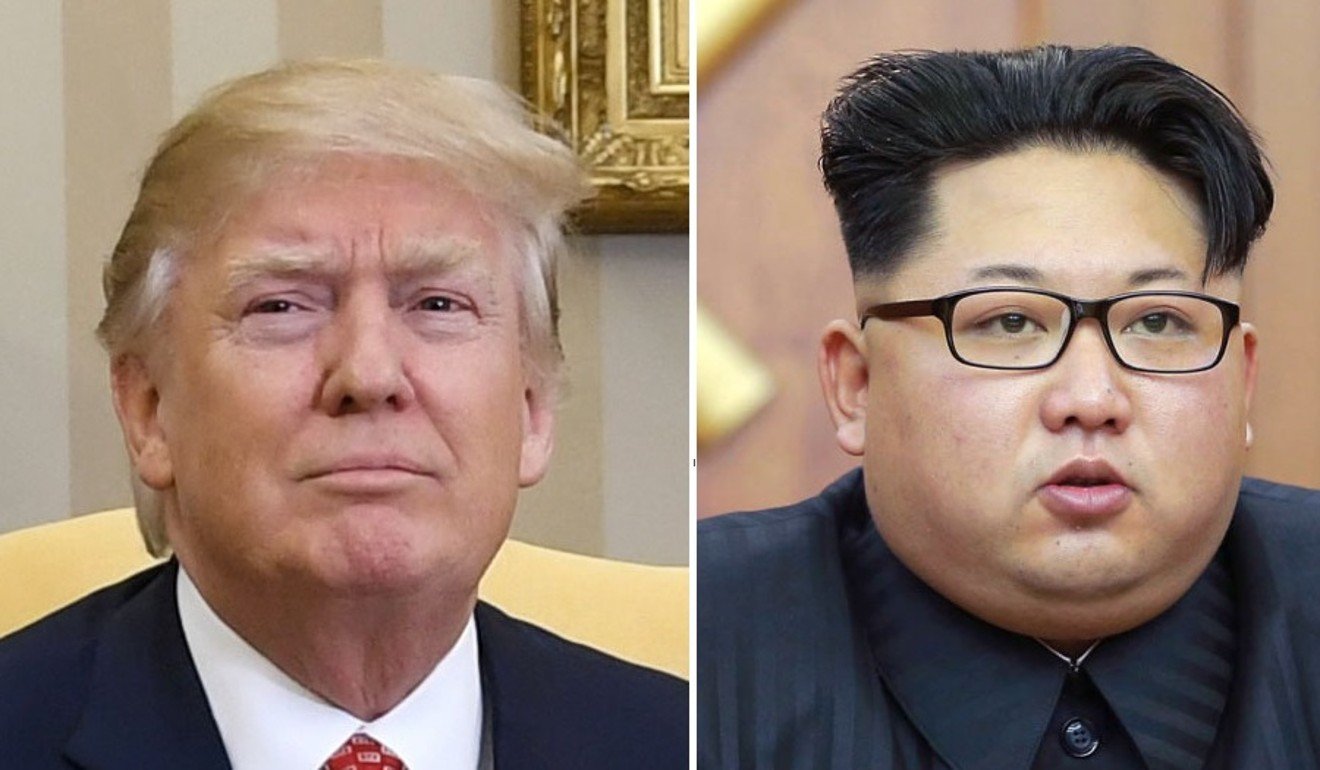 Kim "understands that the routine joint military exercises between the Republic of Korea [South Korea] and the United States must continue", Chung said.
No American president has ever met with a North Korean leader.
White House press secretary Sarah Huckabee Sanders later confirmed Chung's comments. She said Trump would "meet with Kim Jong-un at a place and time to be determined. We look forward to the denuclearisation of North Korea. In the meantime, all sanctions and maximum pressure must remain."
Chung headed a delegation that met Kim at a historic meeting in Pyongyang late on Monday, Kim's first with South Korean officials.
Korea Society president Thomas Byrne hailed the announcement.
"What we're seeing here is that the alliance is working. Both the US and the ROK [South Korea] are on the same page," Byrne, who's now in Seoul for meetings with government and business officials, told the South China Morning Post.
"There's unison in ends. There may be flexibility in ways to meet that end but the end remains unchanged: The denuclearisation of the Korean Peninsula and the use of maximum pressure. The joint military drills between South Korea and the US will go on and that's been assured from the highest levels here."
Trump's aides have been wary of North Korea's diplomatic overtures because of its history of reneging on international commitments.
But Trump himself declared the developments as "great progress" in a tweet, adding that "sanctions will remain until an agreement is reached".
Earlier Thursday he boasted to journalists that South Korea would be making a "major statement" about North Korea.
After his announcement to reporters in a surprise appearance in the White House briefing room, Trump was asked whether the announcement would be about talks with North Korea and he told ABC reporter Jon Karl: "It's almost beyond that. Hopefully, you will give me credit."
A meeting between Kim and Trump, who have exchanged bellicose insults in the past year that have raised fear of war, would mark a dramatic breakthrough in efforts to resolve the tense stand-off over North Korea's effort to develop nuclear missiles capable of hitting the US mainland.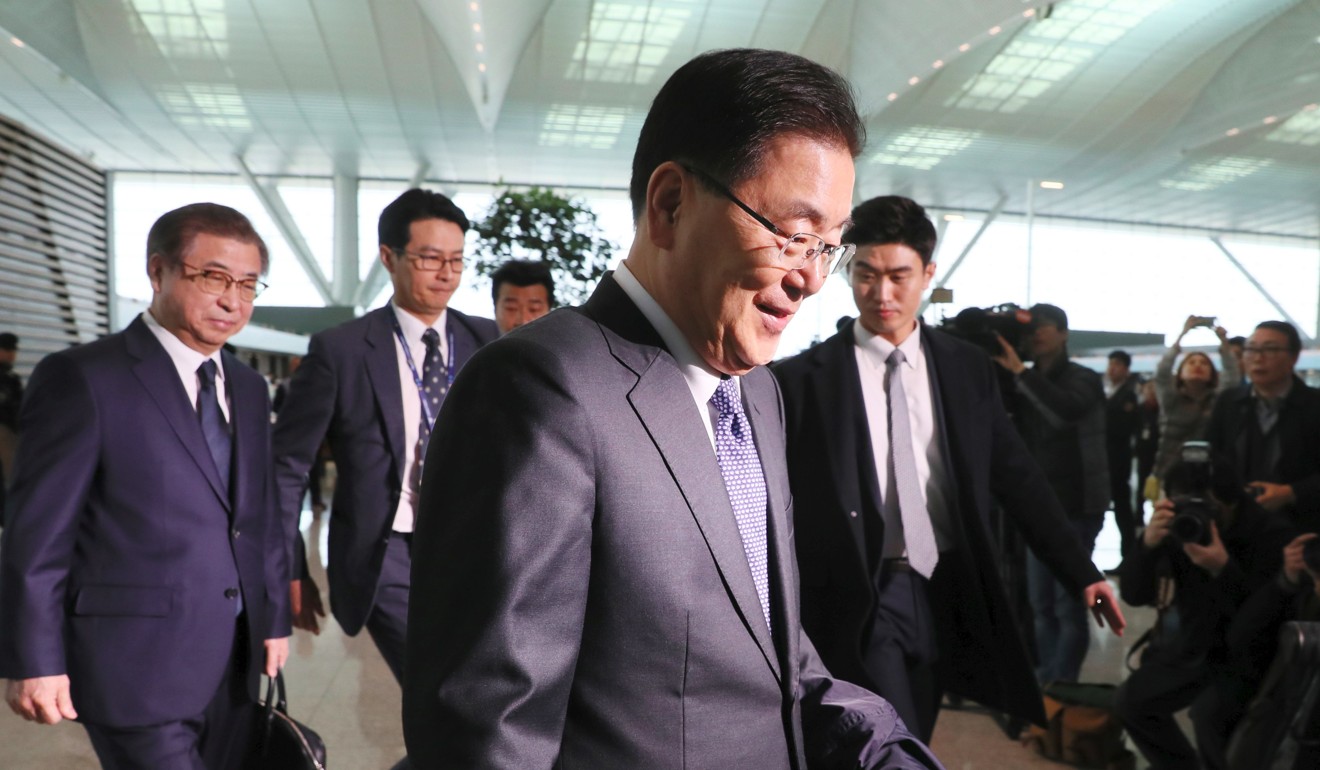 Chung and South Korean National Intelligence Service chief Suh Hoon flew to Washington to explain North Korea's stance on possible future talks with Washington and the prospect of Pyongyang suspending nuclear tests if the security of the North's government is assured.
Earlier Thursday, US Secretary of State Rex Tillerson said that though "talks about talks" might be possible with Pyongyang, denuclearisation negotiations were likely a long way off, adding "we just need to be very clear-eyed and realistic about it."
South Korean President Moon Jae-in made similar comments, saying: "This is just a start, and we can't be optimistic just yet."
Japan's prime minister on Friday welcomed the surprise announcement of the summit between Trump and Kim.
"I highly appreciate North Korea's change that it will begin talks on the premise of denuclearisation," Shinzo Abe said, adding that he planned to visit the United States to meet Trump "as early as April".
The United States and North Korea were foes throughout the cold war and fought on the opposite side of a bloody war in the 1950s.
In the last two decades, they have been engaged in what is perhaps the world's most dangerous nuclear stand-off, with 30,000 US military personnel stationed just over the border in the South.
"It's a stunning development, something that's caught everyone by surprise," Paul Stares, a senior fellow for conflict prevention and director of the Centre for Preventive Action at the New York-based Council on Foreign Relations, said.
"People will liken this to the possibility of a Nixon to China move, but maybe Reagan to Reykjavík is more appropriate," Stares said, referring to a meeting between then US President Ronald Reagan and former General Secretary of the Communist Party of the Soviet Union Mikhail Gorbachev in the Icelandic capital in 1986.
"The two of them came very close to agreeing to abolish nuclear weapons forever ... It was a real breakthrough in terms of subsequent developments.
"Kim Jong-un is looking for legitimacy and status. North Korean leaders have been wanting for many years to be seen on the same level as the US president, so this would give him a tremendous domestic boost."
The full statement by Chung Eui-yong
"Good evening. Today, I had the privilege of briefing President Trump on my recent visit to Pyongyang, North Korea. I'd like to thank President Trump, the Vice-President, and his wonderful national security team, including my close friend, General [H.R.] McMaster.
"I explained to President Trump that his leadership and his maximum-pressure policy, together with international solidarity, brought us to this juncture. I expressed President Moon Jae-in's personal gratitude for President Trump's leadership.
"I told President Trump that, in our meeting, North Korean leader Kim Jong-un said he is committed to denuclearisation. Kim pledged that North Korea will refrain from any further nuclear or missile tests. He understands that the routine joint military exercises between the Republic of Korea and the United States must continue. And he expressed his eagerness to meet President Trump as soon as possible.
"President Trump appreciated the briefing and said he would meet Kim Jong-un by May to achieve permanent denuclearisation.
"The Republic of Korea [South Korea], along with the United States, Japan, and our many partners around the world remain fully and resolutely committed to the complete denuclearisation of the Korean Peninsula. Along with President Trump, we are optimistic about continuing a diplomatic process to test the possibility of a peaceful resolution.
"The Republic of Korea, the United States, and our partners stand together in insisting that we not repeat the mistakes of the past, and that the pressure will continue until North Korea matches its words with concrete actions. Thank you."
Reuters, Associated Press and Bloomberg