Japan
Get more with myNEWS
A personalised news feed of stories that matter to you
Learn more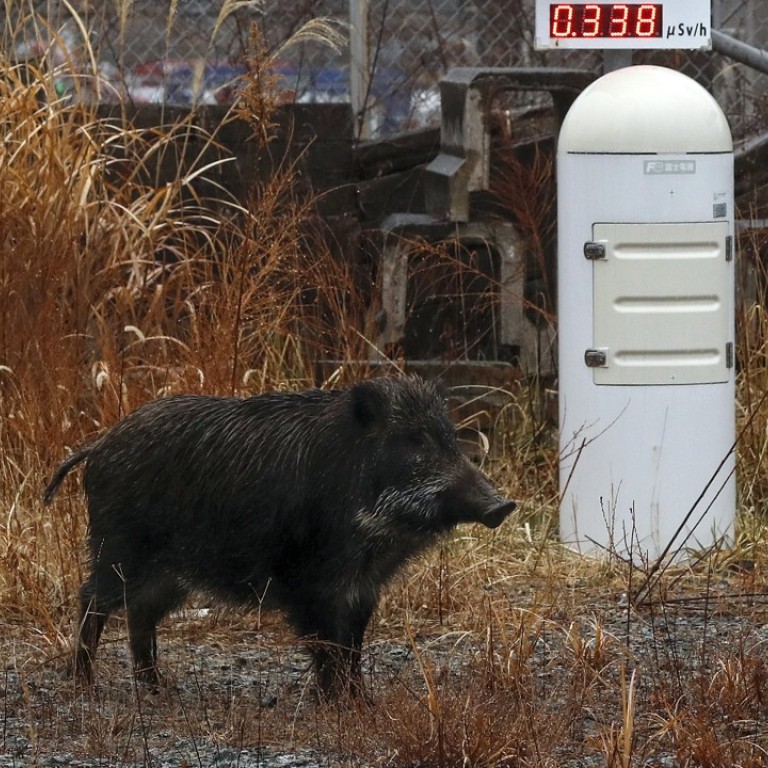 Wild boars are taking over Japan's small towns and residents are either too old or too few to scare them away
In Iwate Prefecture, only two of the animals were caught in 2011, when authorities started keeping records. In the last financial year, that number increased to 94
Rapidly shrinking towns and cities across Japan are experiencing a population explosion, but not of humans – of wild boars.
Across the country, wild boars are moving in as Japan's ageing population either dies or moves out. The boars come for the untended rice paddies and stay for the abandoned shelters.
"Thirty years ago, crows were the biggest problem around here," said Hideo Numata, 67, a farmer in Hiraizumi, which has a human population 7,803. "But now we have these animals and not enough people to scare them away."
Numata is a relative youngster around here. His friends, Etsuro Sugawa and Shoichi Chiba, are 69 and 70 respectively.
Southern parts of Japan have had a wild boar problem for some years. The papers are full of reports of boars in train stations and parking garages, around school dormitories and even in the sea, swimming out to islands.
Watch: Wild boar surprises beachgoers in Hong Kong on Lunar New Year
Just this month, a woman aged in her 70s was attacked on Shikoku Island by a 79kg boar when she opened her front door. A boar charged into a shopping centre on the island last October, biting employees and rampaging through shops before it was caught. In Kyoto, at least 10 wild boars were spotted in urban areas last year. Two charged into a school in December, causing an evacuation.
But the animals are now wreaking havoc in northern areas long considered too cold and snowy for them.
Here in Iwate Prefecture, only two wild boars were caught in 2011, when authorities started keeping records. In the last financial year, that number increased to 94.
The influx is the due to two factors, experts say: declining human populations and climate change.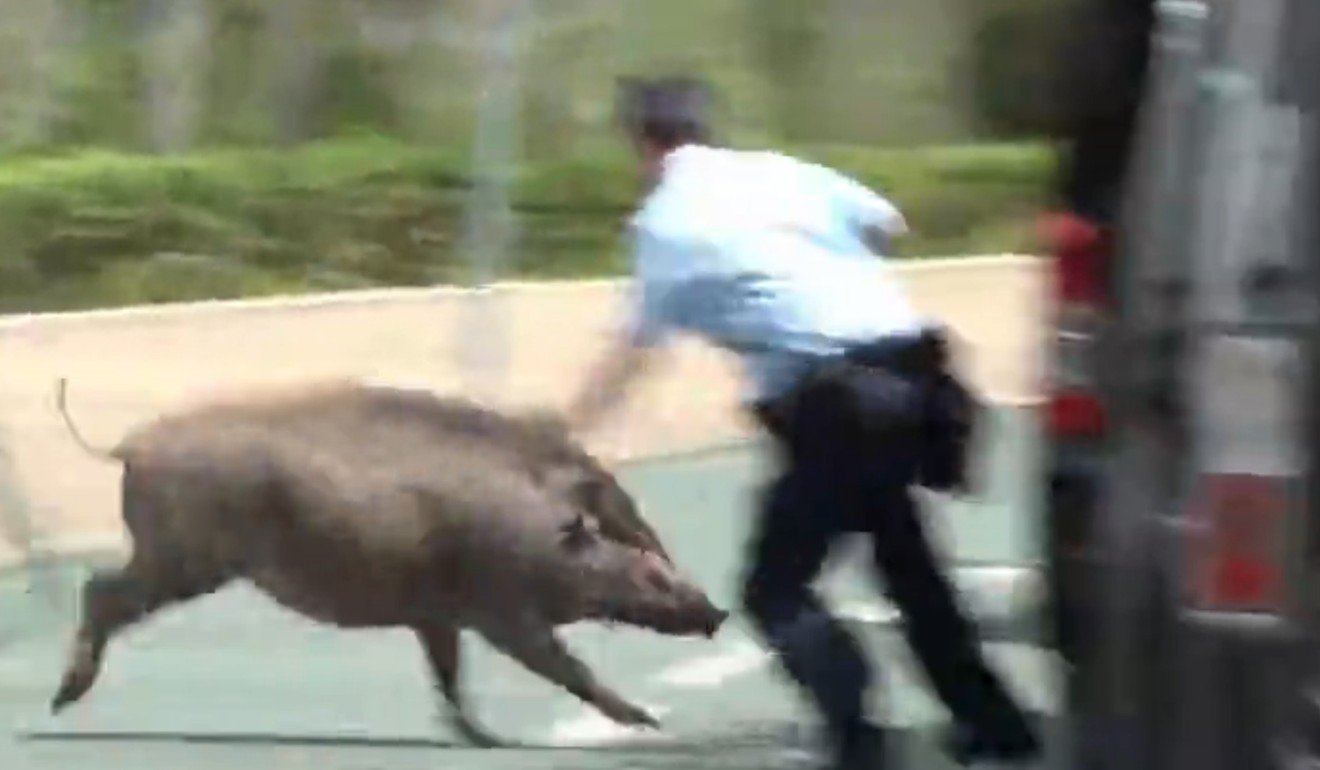 Japan's regions are struggling to deal with dwindling and ageing residents – 40 per cent of the population will be older than 65 by 2050. And there is a trend towards moving to big cities in the south.
Farmers are dying and there is no one to take over the land. Take Sugawa and Chiba: both have sons but they are salarymen in the city with no interest in farm life.
The boars arrived like a plague here in 2015. "We heard rumours a few years ago that the wild boars were closing in on this area. And it wasn't long before we started seeing them," Sugawa said.
This northern region has been hit particularly hard by depopulation. People were forced out when the gigantic 2011 earthquake caused a triple meltdown at the Fukushima nuclear plant, and after the resulting tsunami wiped out coastal towns. So much of the area remains inhospitable for humans, but perfect for boars.
In Hiraizumi, inland from the coast where the massive tsunami came ashore in 2011, the cost of the damage caused by wild boars rose sixfold between 2015 and 2016. Last month, farmers in nearby Shizukuishi caught a male that weighed a giant 280 pounds.
"Because of depopulation, there are more abandoned fields and rice paddies. They're perfect places for wild boars to hide and feed," said Koichi Kaji, professor of wildlife management at Tokyo University of Agriculture and Technology.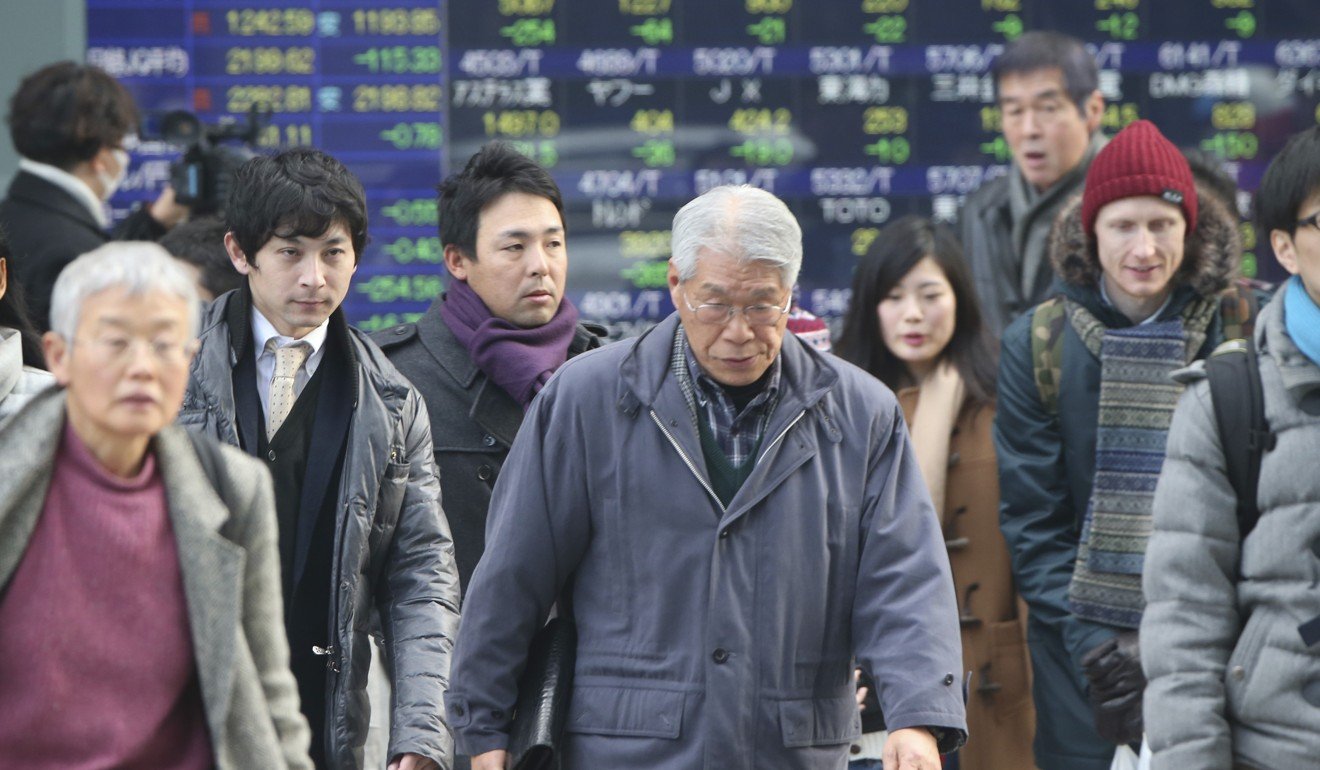 But with reports of boars rampaging through the ghost towns around the Fukushima plant, some people are now worried if the animals might now be becoming radioactive.
Local authorities have been offering subsidies to help farmers put up electric fences, but there are very few able-bodied people to do the work. Authorities have also encouraged locals to get the necessary permits needed to trap and kill the animals.
But this is where Japan's ageing population and its love of paperwork collide.
To cull the wild boars, farmers need to obtain a gun licence – a long and exhaustive process – but also a special licence to lay traps. This involves intensive study for a written test as well as a practical exam. Only then can the farmers capture the boars and shoot the animals they catch.
"The lack of manpower here is a real problem," said Rise Suzuki, the Hiraizumi Town official in charge of the anti-boar campaign. "We need farmers to protect their own land and to take action against the boars, but it's difficult for them because most of them are old."
Hiraizumi officials and farmers alike are now gearing up for the spring, when piglets will be born and the mothers will be hungry.
"Local residents need to step up and do their bit to protect their fields and keep the boars from coming here," said Chiba. But for now, the farmers are realistic about the challenges they face. As Sugawa put it: "Our rural areas are in decline."
This article appeared in the South China Morning Post print edition as: Boars invade as population ages and shrinks