Japan
Get more with myNEWS
A personalised news feed of stories that matter to you
Learn more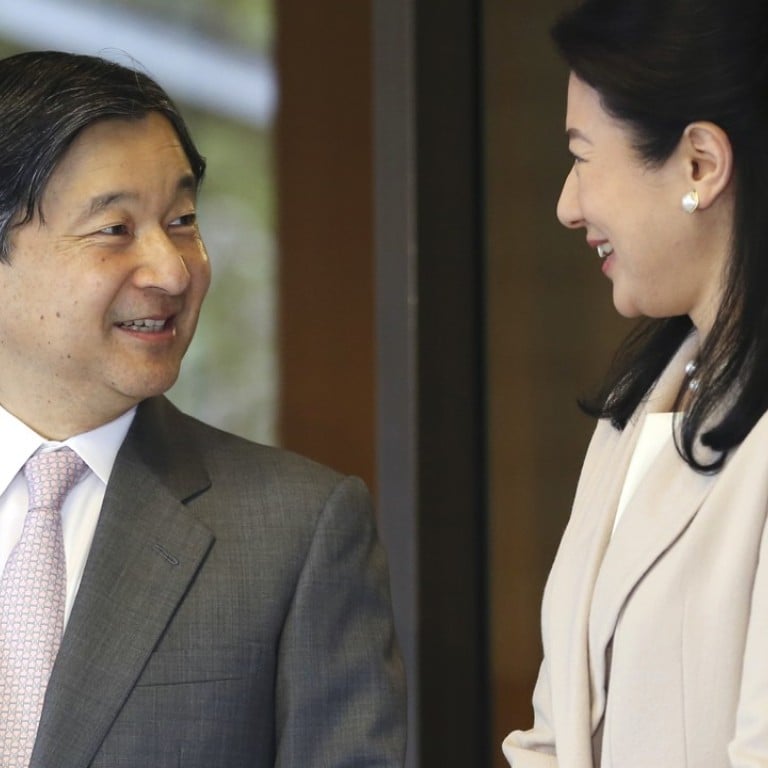 Japan sticks with tradition and excludes female imperial family members from Crown Prince Naruhito's enthronement
He will formally succeed to the Chrysanthemum Throne on May 1 next year, a day after Emperor Akihito steps down
Japan is sticking with tradition and not allowing female imperial family members to attend the enthronement ritual of Crown Prince Naruhito when he takes over from his father Emperor Akihito.
Naruhito will formally succeed to the Chrysanthemum Throne on May 1 next year, a day after Emperor Akihito steps down.
Announcing the plans for the imperial succession rites, Chief Cabinet Secretary Yoshihide Suga said only male imperial family members will attend the ritual, which sees the new emperor inherit traditional regalia.
The imperial family has traditionally only allowed male members to attend the ritual because only men can legally ascend the throne, government sources said. But critics have said excluding female members would be out of touch with modern times.
Meanwhile, the government is considering allowing female Cabinet ministers, currently numbering two, to take part in the ceremony because they are not related to the imperial family and would be attending as observers, sources said.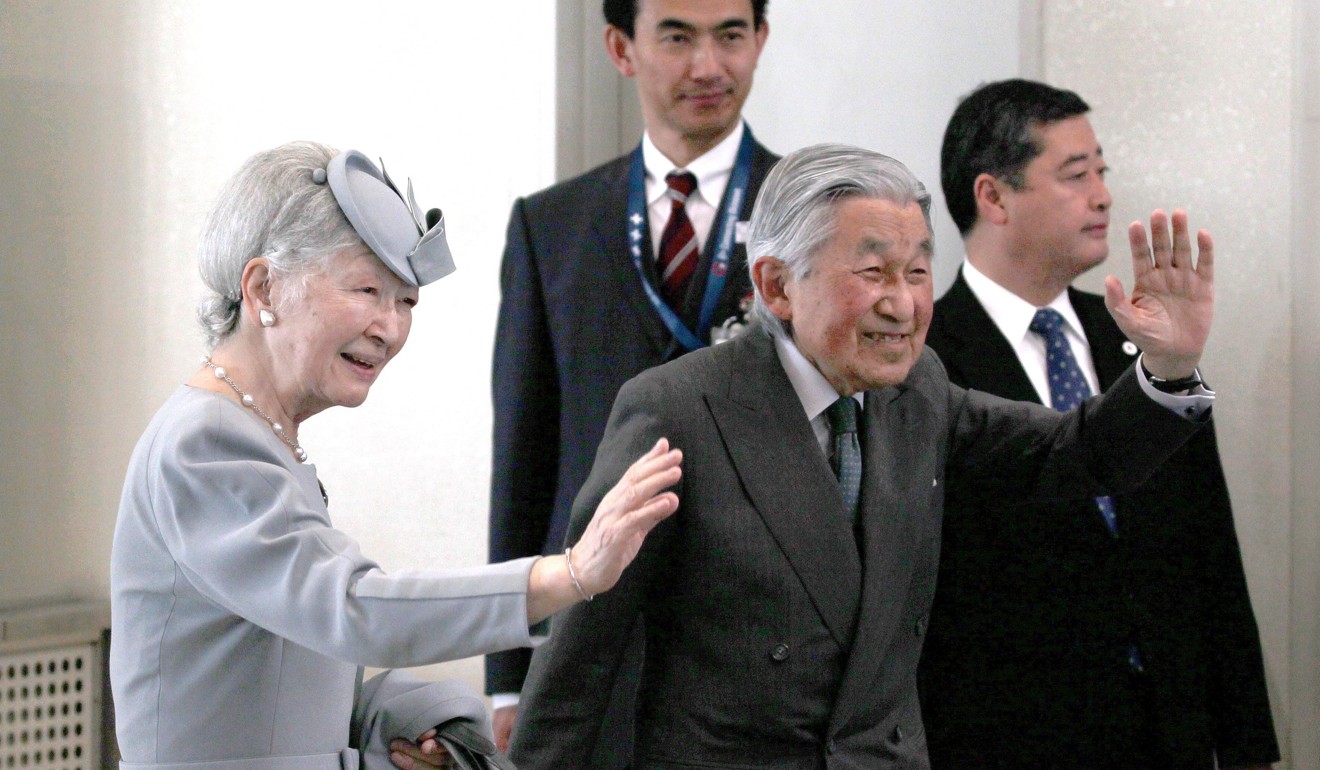 During the ritual, the new emperor will inherit items such as the sacred sword and jewels, as proof of his accession. When Emperor Akihito succeeded to the throne in January 1989, the attendants – members of the imperial family and top government officials – were all male.
The government, meanwhile, announced a raft of other ceremonies to mark the event.
On February 24, a ceremony will be held at Tokyo's National Theatre to mark Emperor Akihito's 30 years on the throne. On April 30, 2019, the official abdication ceremony will be held for the outgoing monarch.
Then, five months after the May 1 ritual, another state-organised enthronement ceremony will be held for Naruhito.
Yasuhiko Nishimura, vice grand steward of the Imperial Household Agency, said it will hold the Daijosai, or Grand Thanksgiving rite, on November 14 and 15, 2019 – the most important ceremony after enthronement during which the new emperor will eat rice harvested that year to appreciate the country's bounty of grain.
For Prince Akishino, the youngest son of the 84-year-old emperor, a ritual will be held in 2020 to commemorate his promotion to koshi, the first in line to the throne.
Emperor Akihito, who has undergone heart surgery and treatment for prostate cancer, signalled his desire to retire in August 2016, citing concerns about his age and weakening health. In June last year, Japan's parliament enacted a one-off law enabling him to pass his status to the next generation.
Crown Prince Naruhito will become the 126th emperor in the world's oldest hereditary monarchy believed to stretch back more than 2,600 years.
This article appeared in the South China Morning Post print edition as: Female family banned from prince's enthronement