Cambodia
Get more with myNEWS
A personalised news feed of stories that matter to you
Learn more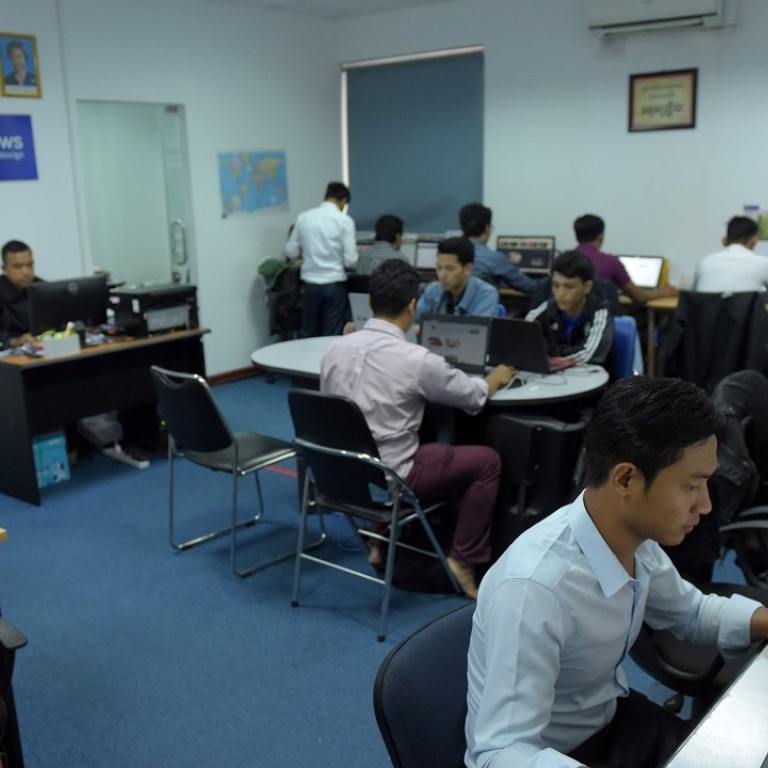 Cambodia's Fresh News: is it journalism with Chinese characteristics?
Though far from Beijing's sophisticated control of information, Cambodia's media landscape is starting to echo China's, according to Reporters Without Borders
As Cambodia's once-robust press freedom comes under attack, Chinese-linked outlets have found new footing ahead of July elections, pushing the country's media toward an authoritarian model – and bolstering strongman Hun Sen's tight grip on power.
Critical coverage is increasingly drowned out by gushing pro-government tirades and pro-Beijing content as China extends its influence beyond business into Cambodia's press.
At the forefront of this shift is government-friendly website Fresh News. The owner Lim Chea Vutha, in a crisp suit and flashy ring, welcomes Beijing's support with open arms, namely in the form of sponsored trips to China.
"As a Cambodian citizen, I declare that I support China, I support Chinese investment in Cambodia," the 38-year-old said in the company's modern newsroom, as dozens of young reporters huddled over computers nearby.
Several of his employees have been treated to reporting trips at Beijing's expense, he said, and he travelled there in early June.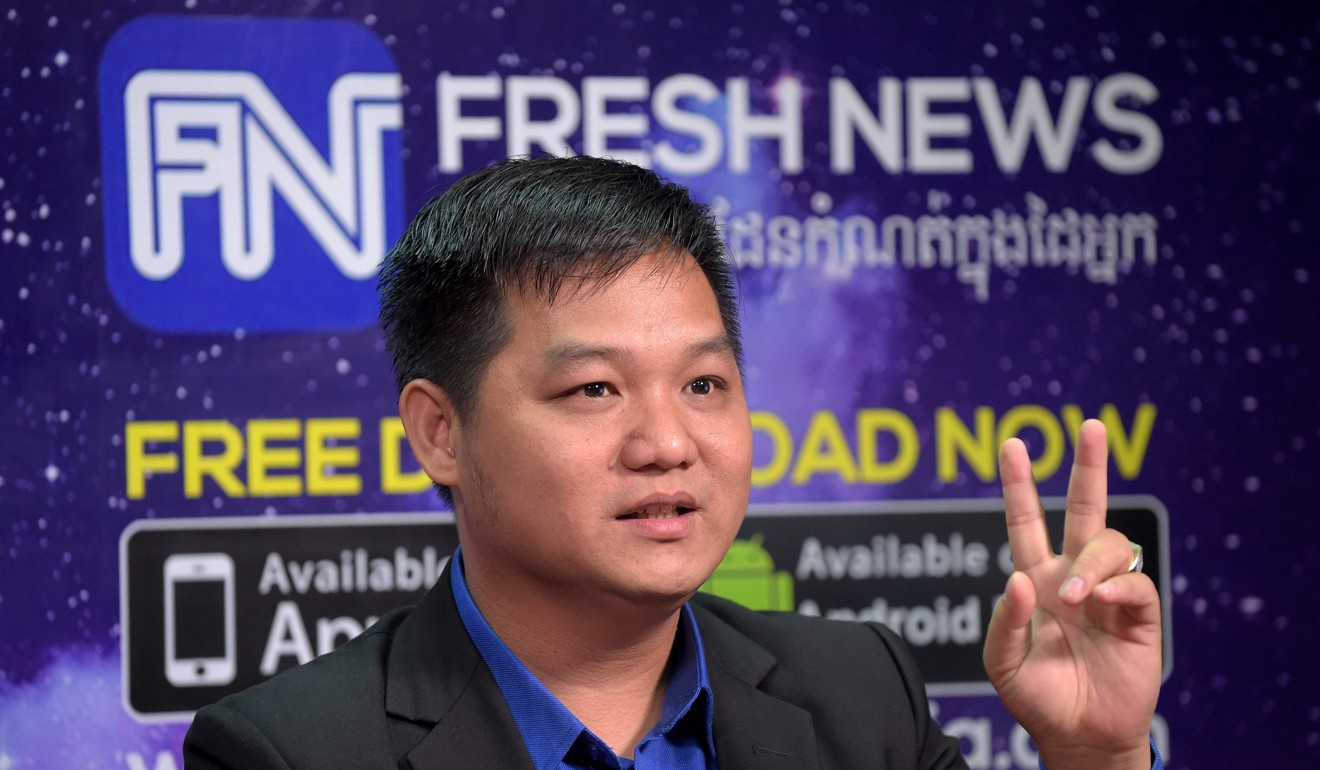 In February, he launched a Mandarin-language version of the site, which brims with articles hailing the Cambodian government's achievements and Chinese state media coverage.
His sentiment reflects the nation's love affair with its Communist neighbour, which floated US$1.4 billion in approved foreign direct investment in 2017 as part of its massive "Belt and Road Initiative" infrastructure plan – double the previous year and outspending all other countries.
Chinese loans have relieved Prime Minister Hun Sen of reliance on the Western aid that pushed Cambodia's democratisation after the Khmer Rouge's brutal reign in the late 1970s.
That has given Hun Sen, who has been in office for 33 years, room to choke independent media he was once under pressure to permit, smoothing the path to election victory on July 29.
The unravelling has paralleled a crackdown on the opposition party, which was dissolved in November, prompting Western countries to pull funding for the vote.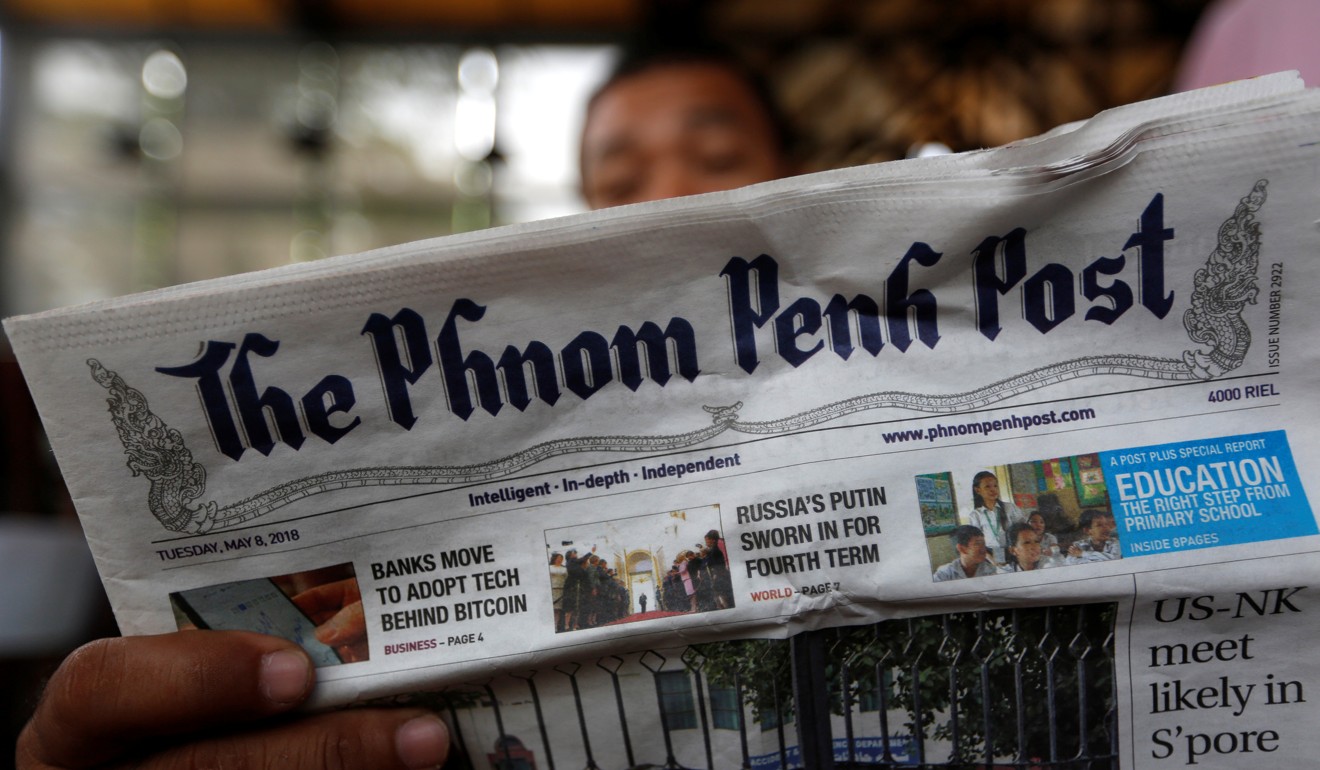 The combative Cambodia Daily closed in September under the weight of a massive tax bill believed to be politically motivated, while the US-backed Radio Free Asia was closed and two of its reporters arrested two months later.
That left only The Phnom Penh Post, which spiralled into mayhem after a Malaysian investor – whose PR firm once worked for the government – bought the newspaper in April.
What remains are almost solely government-cosy outlets, many owned by Hun Sen's cronies and relatives.
Though far from Beijing's sophisticated control of information, Cambodia's media landscape is starting to echo China's, according to Reporters Without Borders, which defines the model as media used to promote government aims and development.
"It's going to be journalism with Chinese characteristics," said Cedric Alviani, head of East Asia for RSF.
A Western diplomat in Cambodia said government officials have in some cases openly praised the way Chinese media operate.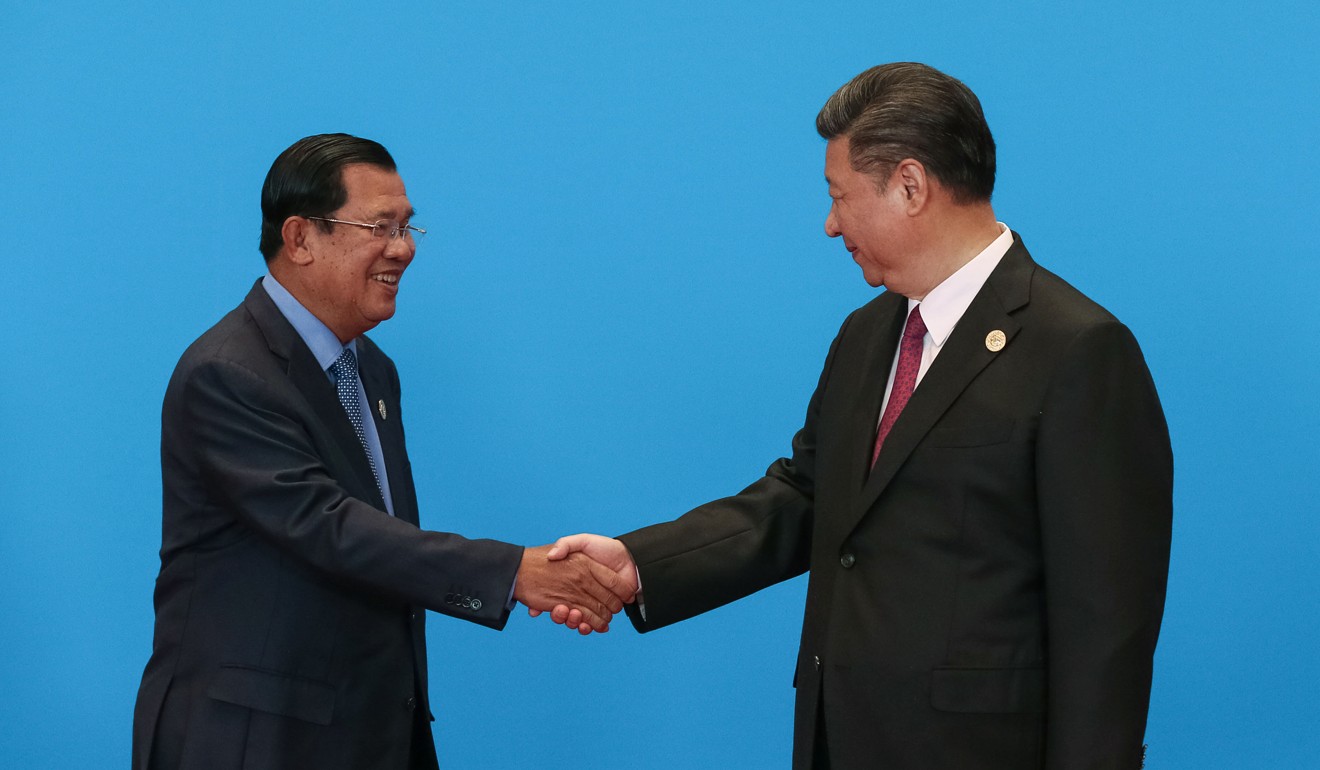 It is a shocking turn for a country once heralded as a beacon of press freedom in a region dogged by censorship.
Chinese influence also comes in the form of investment into state-run Cambodia media.
NiceTV debuted last year as a venture between the China-based NICE Culture Investment Group and the government, delivering news broadcasts and entertainment in the local language Khmer from a studio inside the Cambodian interior ministry.
The company will cooperate with Chinese state media outlets and air one programme called "National Security News", according to Chinese media reports.
An interior ministry official said the station would help educate Cambodians about "basic law".
China's foreign ministry has denied pouring money into Cambodia's press sector, saying it only conducts media exchanges to promote "mutual understanding between countries and peoples".
But a Cambodian journalist who travelled to China on a government-funded trip had a different view, and said the controlled visit was designed to impress.
"We stayed always in at least four-star hotels in any city that we went to," the reporter said, adding that interviews were lined up with officials and trying to speak with people not on the itinerary was difficult.
Vutha said Fresh News does not receive direct funding from Beijing and operates independent of the Cambodian government.
But his website was widely seen as a state mouthpiece in Cambodia.
He said he built a relationship with Hun Sen over at least 10 interviews, access almost unheard of in Cambodia.
The exclusives have helped the site grow to a dominant digital outlet in just four years.
Vutha welcomes the growth, and said he would embrace help from Beijing.
"If China helps Fresh News, Fresh News is happier," he said.
This article appeared in the South China Morning Post print edition as: CHINA INFLUENCE EXTENDS INTO PRESS