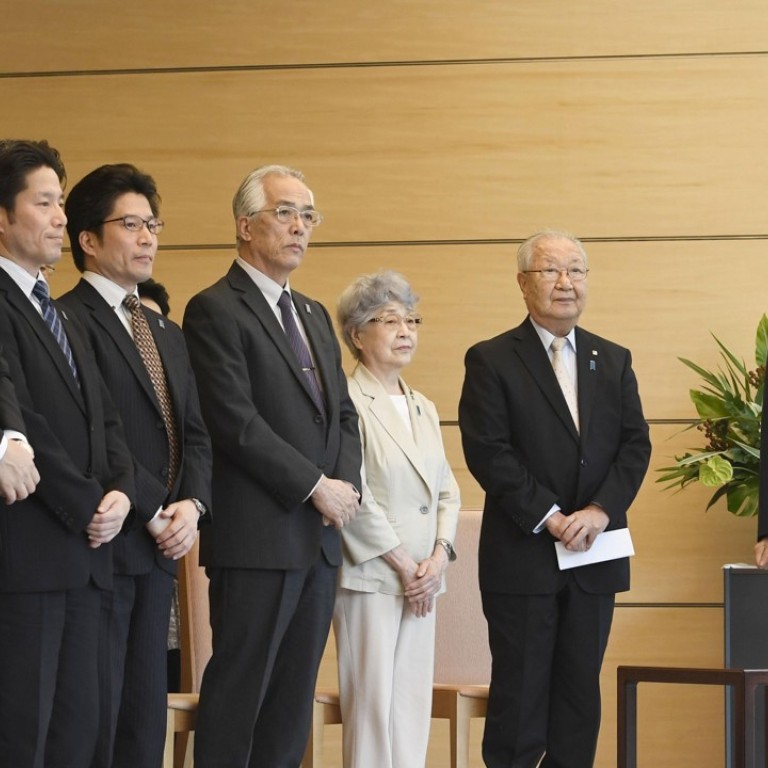 Japan's concerns aside, North Korean media says abductions issue is 'already settled'
The issue was raised at Donald Trump's meeting with Kim Jong-un, but the North's official radio station seems to dismiss Japan's desire for new talks
North Korea's official Pyongyang Broadcasting Station said on Friday that the issue of the North's past abductions of Japanese nationals has "already been settled", according to the Tokyo-based Radio Press news agency.
It is the first time that North Korean media has reiterated the government's official line since the meeting between US President Donald Trump and North Korean leader Kim Jong-un earlier this week in Singapore.
It also comes as Japanese Prime Minister Shinzo Abe has voiced willingness to hold new talks with Kim to discuss about the abductions, a politically potent issue in Japan.
Tokyo maintains that numerous Japanese nationals abducted by North Korea in the 1970s and 1980s remain unaccounted for.
Tokyo officially lists 17 citizens as abduction victims and suspects Pyongyang was involved in many more disappearances. Five of the 17 were repatriated in 2002, with North Korea maintaining that eight have died and four others never entered the country.
Japan and North Korea agreed in 2014 that Pyongyang would reinvestigate the fate of all of the abductees.
Washington has said that, at Abe's request, Trump brought up the Japanese abduction issue at his summit meeting with Kim on Tuesday.
This article appeared in the South China Morning Post print edition as: N Korean media says abductions of Japanese 'resolved'