Japan
Get more with myNEWS
A personalised news feed of stories that matter to you
Learn more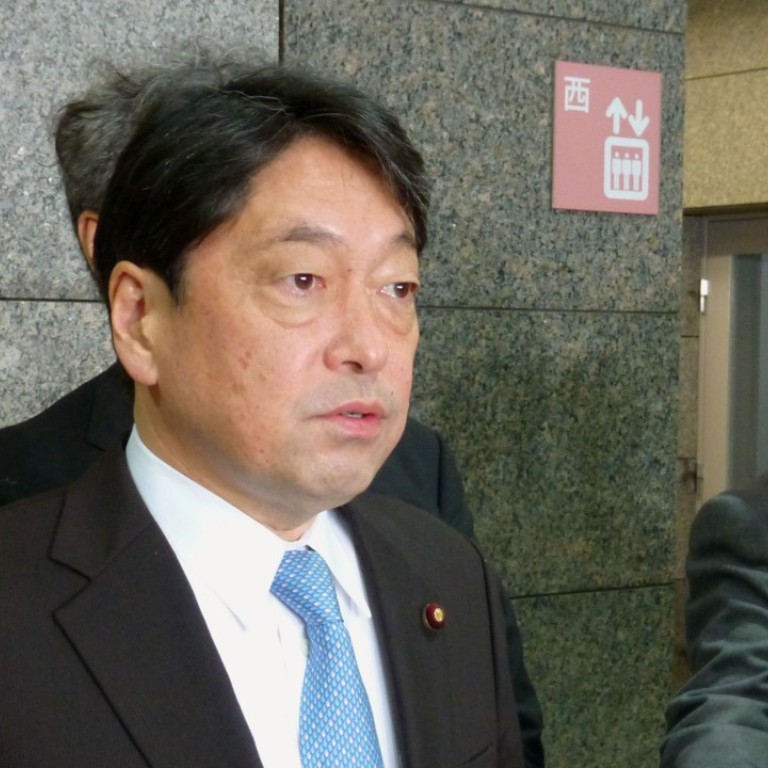 Japan's defence chief seeks local support to deploy a land-based missile shield
Itsunori Onodera travels to prefectures where he hopes to install systems to protect against North Korean attacks
Japanese Defence Minister Itsunori Onodera sought on Friday to win local consent to deploy a US land-based missile shield, though trips to the two prefectures where the system might be based featured opposition.
The government is pushing a plan to install the costly Aegis Ashore system in Akita and Yamaguchi prefectures to strengthen Japan's defences against potential threats from North Korean nuclear arms or missiles, with the system operational perhaps by fiscal 2023.
But many residents around possible deployment sites have voiced concerns that the system's radar, which emits strong radio waves, could be harmful to human health.
Some have also questioned the need for such a system given the continuing detente on the Korean peninsula following the first-ever US-North Korea summit meeting this month.
In a bid to win support to install the Aegis Ashore system, Onodera visited both Yamaguchi and Akita prefectures on Friday.
"Indeed, we are seeing some dialogue on the North Korean (nuclear) issue … but at this moment North Korea has several hundreds of ballistic missiles that can hit Japan and has not taken any concrete actions to give up its nuclear weapons," Onodera told reporters in Tokyo before heading to Yamaguchi in western Japan.
"The threat we are facing has not changed."

Aegis Ashore could also be used to defend against possible attacks by cruise missiles, not just ballistic missiles, he added.
But during Onodera's visit to Yamaguchi Prefecture on Friday, Governor Tsugumasa Muraoka told him that he wanted a clear reason why his prefecture was selected as a candidate site.
And when Onodera travelled to Akita Prefecture in northeastern Japan, Governor Norihisa Satake told him the government's insistence on deploying the system despite the health concerns "plays down local opinion".
"The Defence Ministry says it is safe, but accidents always happen. Will you be able to respond if something does happen?" Satake said.
Japan already has two tiers of missile defences – the Maritime Self-Defense Force's Aegis destroyers equipped with Standard Missile-3 interceptors and the Air Self-Defense Force's ground-based Patriot Advanced Capability-3 interceptors.
But the government decided in December to introduce Aegis Ashore, believing that a system installed at a stationary site would reduce the workload of Japan's Self-Defence Forces in preparing for missile intercepts, compared to the sea-based operations of Aegis destroyers.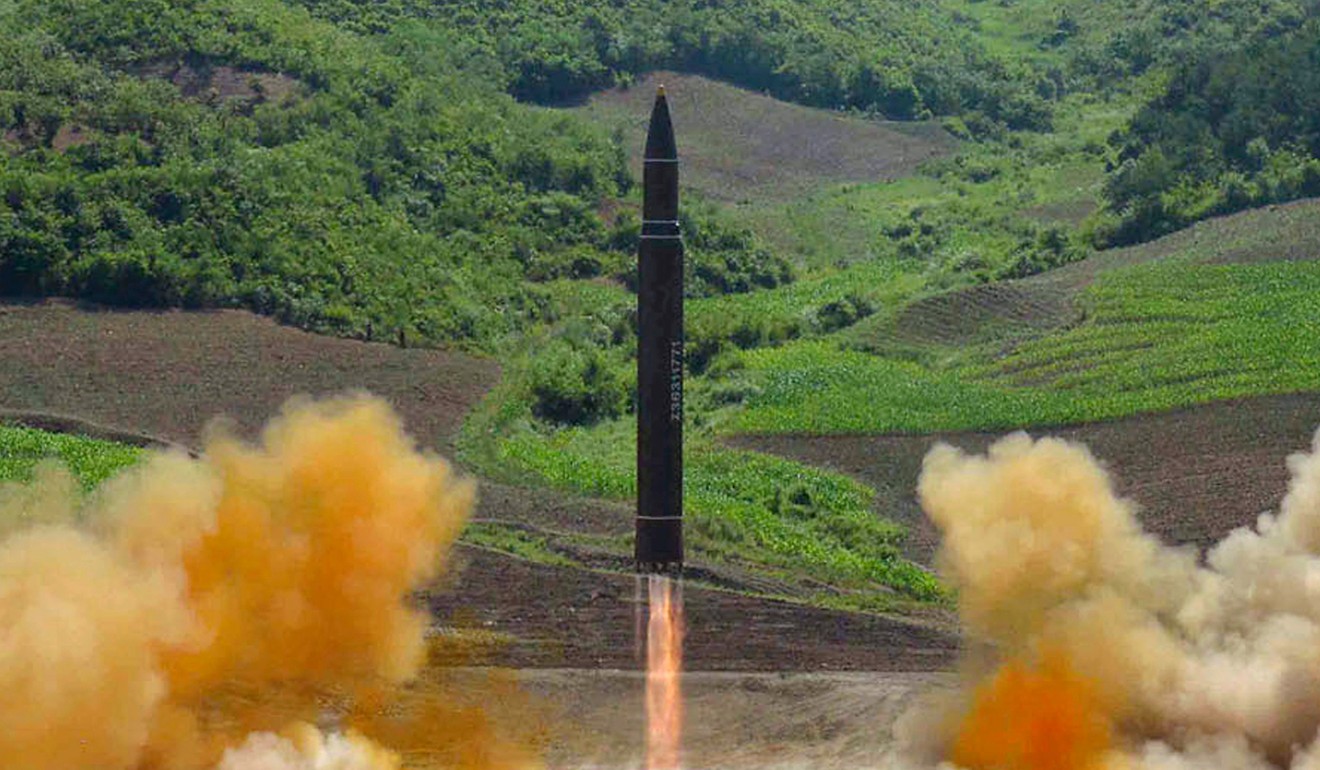 The decision was made at a time when Japan felt an increasing need to reinforce its missile shields: North Korea last year test-fired roughly 20 ballistic missiles, two of which flew over Japan's territory, and detonated its most powerful nuclear weapon to date.
The government hopes to install the Aegis Ashore batteries at the Ground Self-Defense Force's training area in Akita's Araya district and its Mutsumi training area in Hagi in Yamaguchi Prefecture. Two units are believed to be sufficient to cover Japan's entire territory.