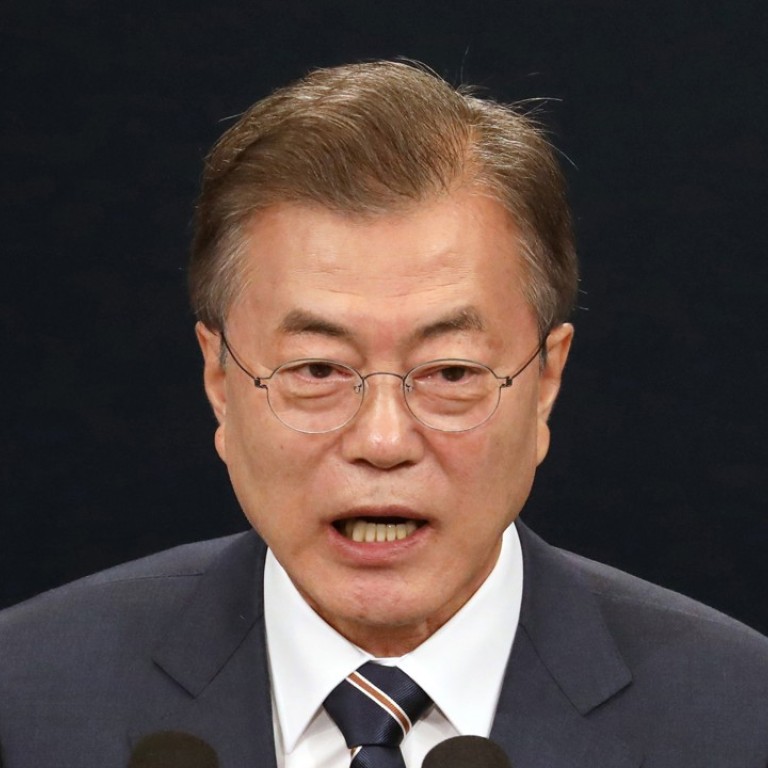 One casualty of fraying US-North Korea relationship: South Korean president's credibility
Moon Jae-in is a quandary about whether to address the UN General Assembly if Kim Jong-un fails to take steps towards denuclearisation
South Korea's orchestration of a detente between its militaristic northern neighbour and the US has turned into a diplomatic quagmire for Seoul.
In the span of several weeks earlier this year, efforts by South Korean President Moon Jae-in to bring peace to the peninsula not only defused tension caused by Pyongyang's nuclear detonations and test-firing of intercontinental ballistic missiles over Japan, but also brought US President Donald Trump and North Korean leader Kim Jong-un face to face over a negotiating table.
But a little more than two months after that historic summit meeting in June, US-North Korea relations have left South Korea's government hamstrung over whether Moon should travel to the US to address the United Nations General Assembly, which begins on September 18, according to three South Korean diplomatic sources, who spoke on condition of anonymity because the final decision has yet to be made.
Moon does not want to take the trip if there is no progress on pushing North Korea to further steps toward denuclearisation, according to the sources. He wants to deliver good news to Trump on this front, they said – otherwise his appearance in the US could end up exacerbating an already tense situation.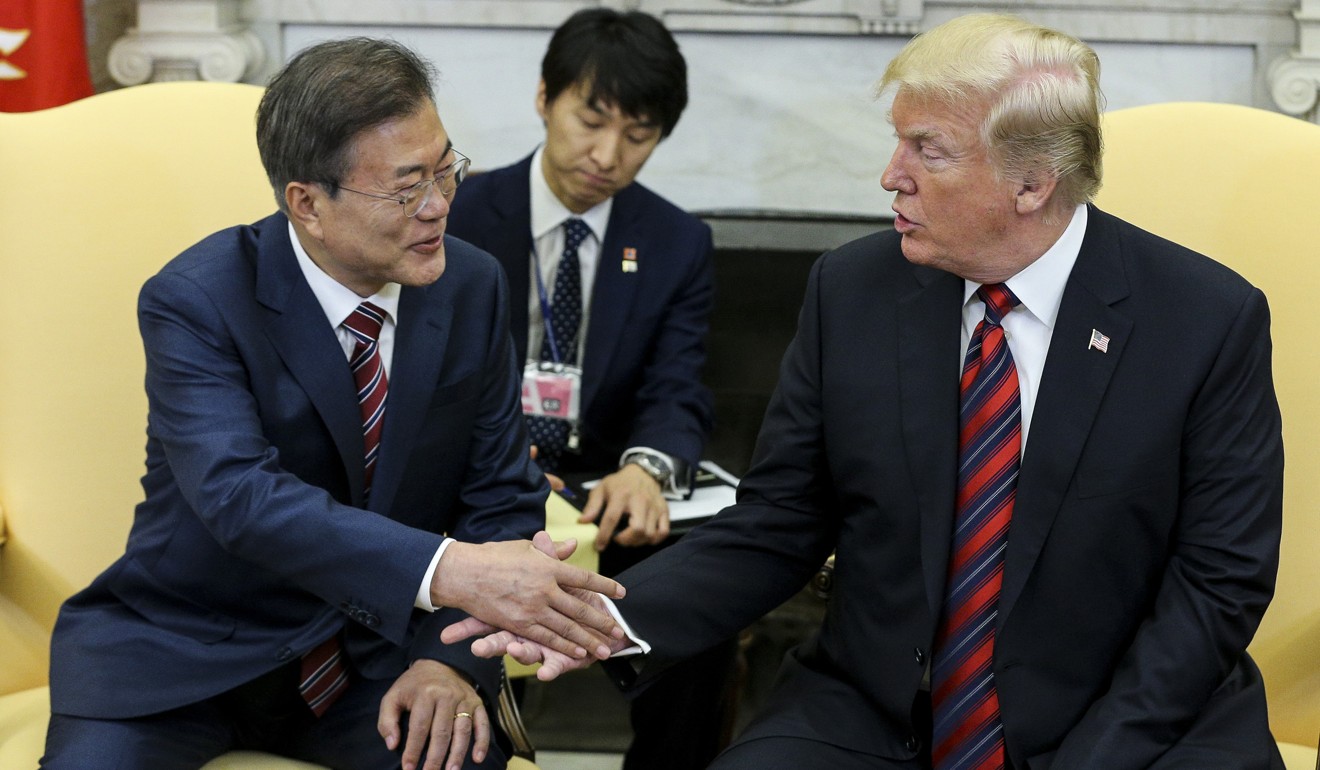 South Korea played a key role in getting the two leaders together for their first round of talks in Singapore in June. South Korean national security adviser Chung Eui-yong travelled to Washington three months earlier to deliver Kim's invitation to Trump about meeting.
At the time, Chung said that Kim was "committed to denuclearisation" and would refrain from any further nuclear and missile tests.
Impatience in Washington over Kim's lack of concrete moves to decommission North Korea's nuclear weapons programme was seen last week, when Trump halted a plan to send US Secretary of State Mike Pompeo to Pyongyang for further talks.
And on Wednesday, US Secretary of Defence James Mattis announced that the US would be prepared to restart the US-South Korean military drills that upset Kim, depending on "how the negotiations go".
Moon is expected to visit Pyongyang between September 12 and 16 and intends to push Kim to pledge a specific gesture such as a declaration of the government's nuclear programme components – which would include a list of missiles produced and the facilities where they are produced – to keep a possible Washington-Pyongyang rapprochement on track, the sources said.
Moon may also agree to a formal end to the Korean war, which would make it more difficult for Pyongyang to backtrack on its denuclearisation pledge.
Watch: North Korea nuclear programme shows new signs of activity
The date for Moon's visit to Pyongyang is tricky since he cannot be there on or before North Korea's National Day on September 9.
Such a display of support for Kim would likely stir up criticism at home – where Moon's approval ratings are dropping – that the president is too supportive of Pyongyang.
Moon's approval rating now stands at 56 per cent, down from a peak of 83 per cent in June after his April summit meeting with Kim, according to data published last week by the polling firm Gallup Korea.
Waiting until after the holiday would push Moon's visit to mid-September, creating an extremely tight schedule for deciding whether to attend the UN General Assembly.
Other factors further complicate the calculus around whether Moon should address the UN.
For one, China's President Xi Jinping is expected to visit Pyongyang next month, likely before the September 9 holiday.
Beijing has consistently expressed opposition to Kim's nuclear programme, criticising the effort as destabilising for the region, and using that argument to justify its support for new sanctions against North Korea by the UN Security Council last year.
However, with Washington and Beijing now locked in a trade war, China's diplomats may not be willing to push North Korea for measures that will hand Trump a diplomatic victory.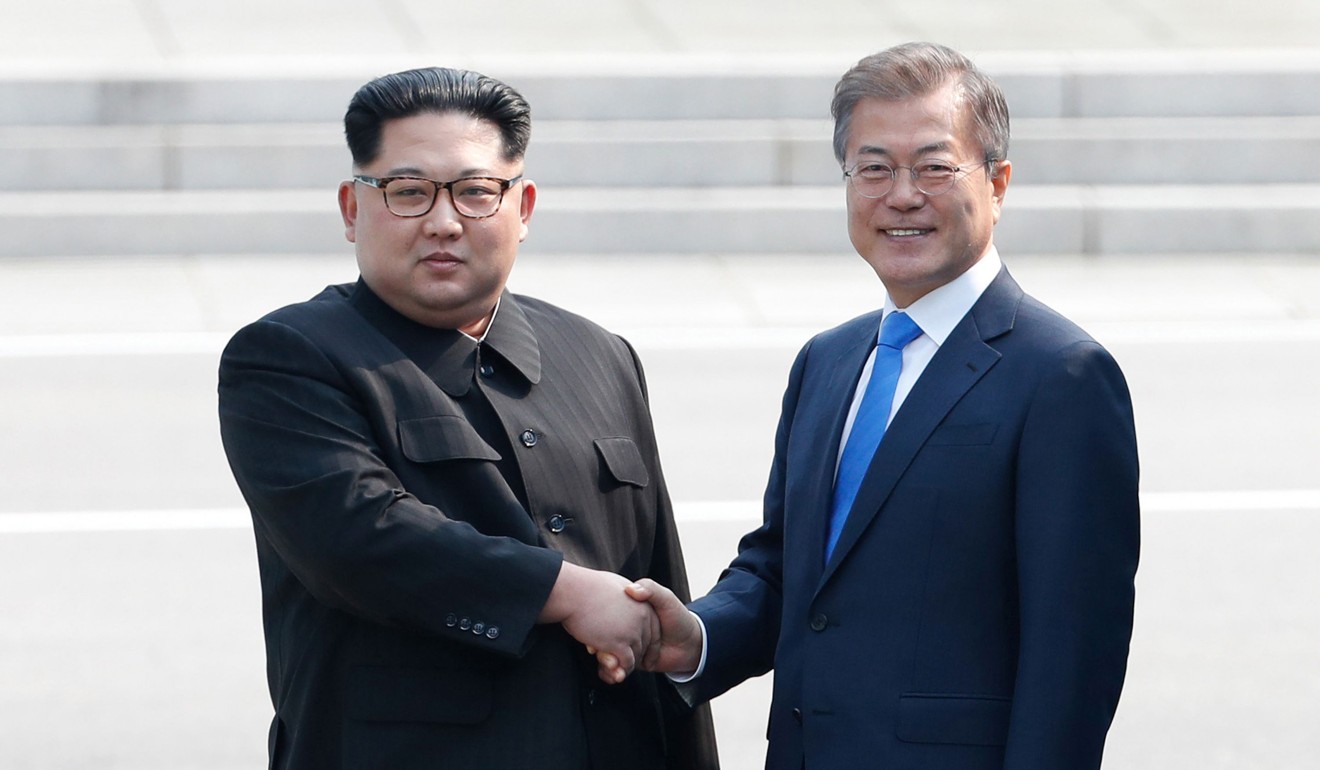 Jin Chang-soo, a senior research fellow at the Sejong Institute in Seongnam, noted the possibility of Beijing using North Korea as leverage against Washington amid escalating trade friction, making the denuclearisation of the Korean peninsula a variable in the Sino-US relations equation.
"Beijing wants to grow its clout over the Korean peninsula and ultimately its leverage against the US amid the trade war … As Trump and Xi compete for greater influence and leadership, both externally and internally, Xi is likely to visit Pyongyang next month" to consolidate China's relation with its ally, Jin said, noting that denuclearisation may not be Xi's greatest priority for now.
"In that context, South Korea is in a very difficult position as interests of the US and China are rather diverging these days," Jin added.
"An end-of-the-war declaration is less likely to be realised next month and the denuclearisation process may slow down in the short term."
A permanent member of the United Nations Security Council, China played a key role in support of three sets of new resolutions by the body against Pyongyang last year. Each of them passed unanimously.
The latest resolution, passed nearly a year ago, capped North Korea's imports of petrol, diesel, heavy fuel oil and other refined fuel products at 2 million barrels annually, compared with the 8.5 million barrels the country had been importing previously.

This article appeared in the South China Morning Post print edition as: impatience by u.s. over north hits seoul plan