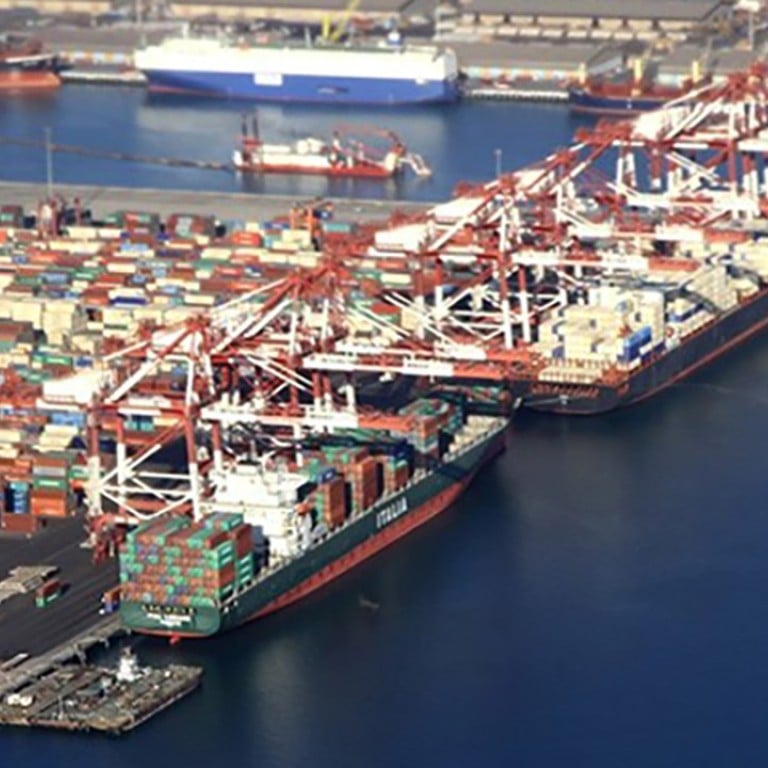 Iran's India-operated Chabahar port in limbo due to US sanctions and regional security issues
India has already committed significant political and diplomatic resources to the Chabahar port, which it hopes will counter Pakistan's China-backed Gwadar port
Indian investment in Iran's Chabahar port could be disrupted by economic sanctions as the Trump administration, increasingly hawkish on Iran, cracks down on any dealings with the Gulf nation.
India seeks to challenge China's influence in the region and although the port is not certain to be affected, Washington appears determined to impose the harshest measures possible on Iran.
In February, India signed an 18-month interim agreement to oversee the port's operation and committed US$500 million to build two berths.
Located on the Gulf of Oman, the port would afford India access to Afghanistan, Russia and Europe. The port will also be connected to Afghanistan via a planned US$1.6 billion rail link.
India first expressed interest in expanding the Chabahar port in 2003 but the project was delayed – initially due to Western sanctions against Iran before 2015 and then by disagreements between the two countries.
India has already committed significant political and diplomatic resources to the Chabahar project, which it hopes will counter Pakistan's Gwadar port, backed by China.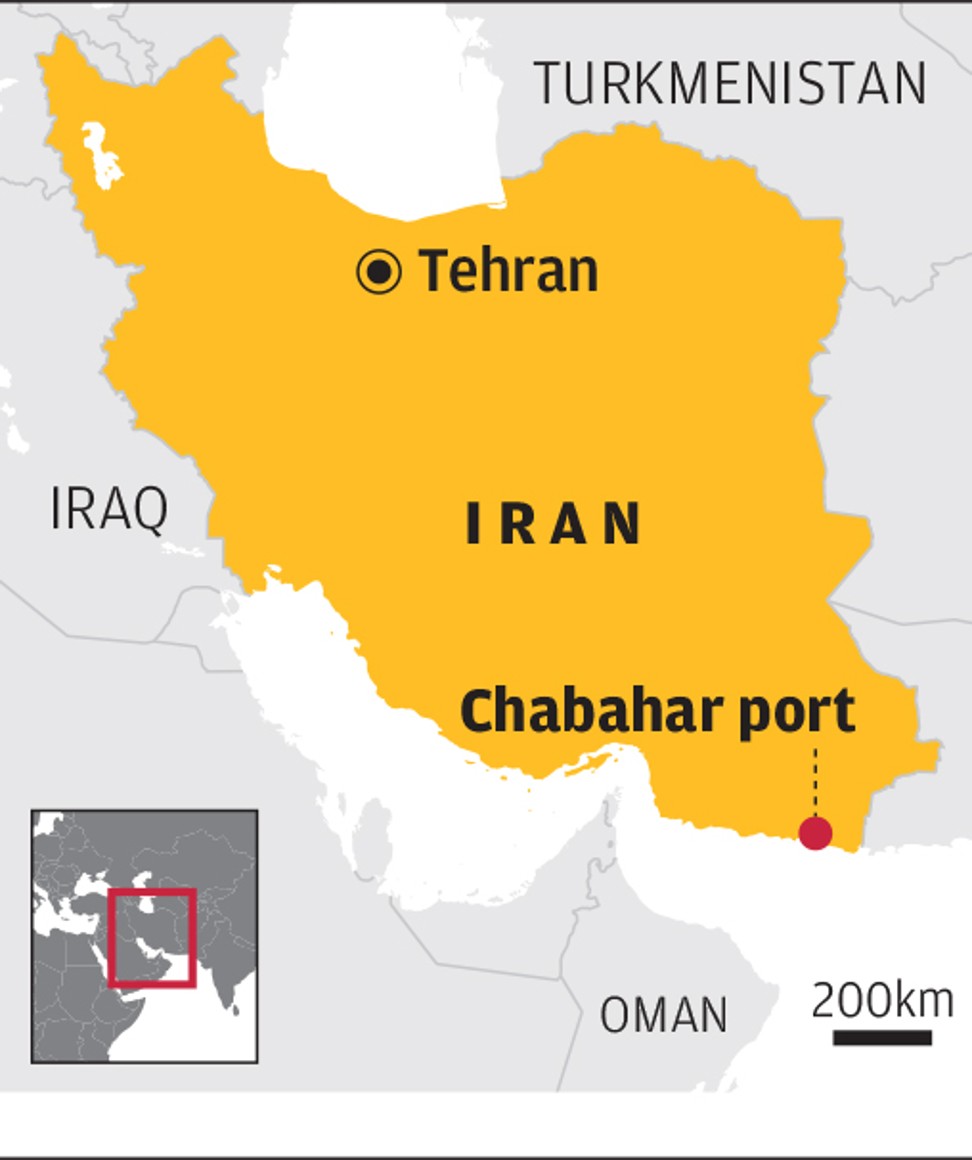 Furthermore, Chabahar presents an opportunity for India and Iran to align their bilateral ties beyond the oil trade.
India, which imports 80 per cent of its energy, is Iran's second-largest crude customer while Iran is the third-largest oil supplier to India behind Iraq and Saudi Arabia. Local reports suggest India could reduce its oil imports from Iran by 50 per cent to appease the US.
India and China, which rejected Trump's request to scale down its trade with Iran, jointly account for 60 per cent of the country's exports. Both Iranian and Indian foreign ministries declined to comment for this article.
The first round of US sanctions – issued after US President Donald Trump withdrew from the Iran nuclear deal – targeted the country's financial sector. The second round, though, will target Iran's ports, shipping and shipbuilding sectors.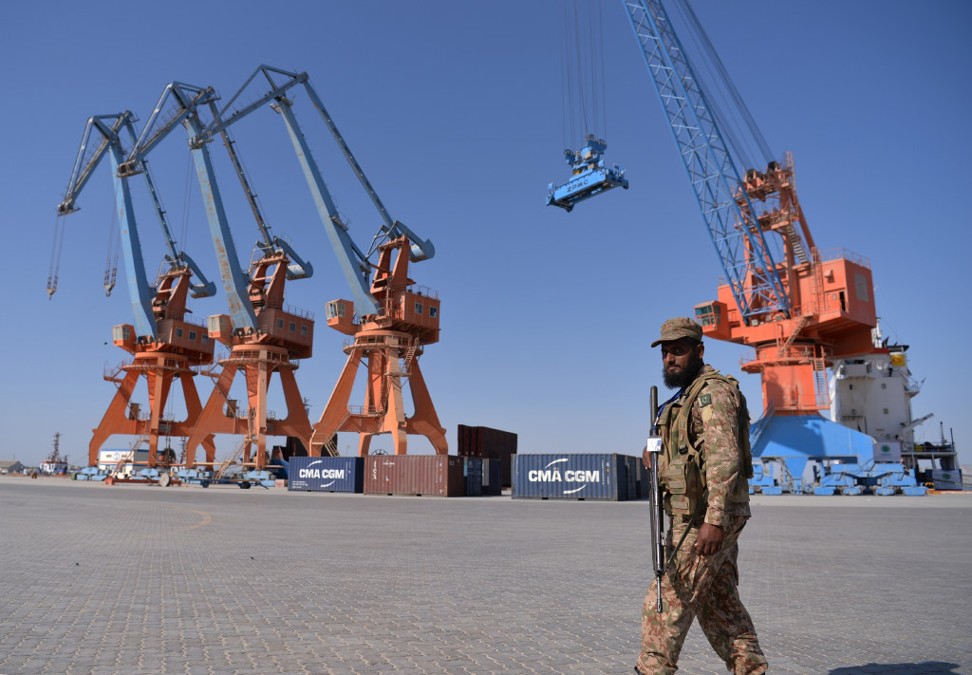 Expected to come into effect on November 5, the new sanctions will place pressure on the India-Iran oil trade, underlining the significance of the Chabahar project as it will become a major point – perhaps the only point – of cooperation between the two countries.
India is therefore involved in intense negotiations with the Trump administration as it tries to secure a waiver for the Chabahar project. When the defence and foreign ministers of India and the US hold talks next month, Chabahar is likely to be at the top of the agenda.
China will also be monitoring developments at Chabahar, not least because Iran has indicated its willingness to involve China in the project should negotiations with India stall.
Iran is already an important part of China's "Belt and Road Initiative" – aiming to enhance trade and infrastructure links from Asia to Africa and Europe – because of its strategic location between East and West.
Dhruva Jaishankar, a foreign policy expert at the Brookings Institute India, suggested the effects of any US sanctions could be absorbed by India. The terms of the project could yet be renegotiated and India could explore alternative arrangements, such as an improved air freight corridor, to cushion the effect.
"So, while India will feel the effects, they may not be as significant as some feared," Jaishankar said.
India is not alone in its concerns about sanctions against Iran. Afghanistan's interests could also be vulnerable in the event of cancellations or delays. The port will provide Afghanistan with vital direct sea access, which the country hopes will improve its trade prospects. Crucially, exporting goods to countries such as India will allow Afghanistan to reduce its dependence on Pakistan.
Harsh Pant, professor of international relations at King's College London, said these geopolitical concerns will shape the future of the project.
"For Iran, Chabahar is a significant project because it portrays Iran as not entirely isolated," he said. "From India's perspective, Chabahar is crucial because of the access to Afghanistan and Central Asia. The port is important for both sides."
India has already invested heavily in rebuilding Afghanistan, emerging as a key regional ally. The Chabahar port would accelerate post-war reconstruction while also bypassing Pakistan.
This rebalancing could inform Washington's decisions regarding sanctions on Iran, as the successful operation of Chabahar would bring Afghanistan and India closer, theoretically curtailing the influence of Pakistan and China.
This article appeared in the South China Morning Post print edition as: Doubts over indian-run port in iran