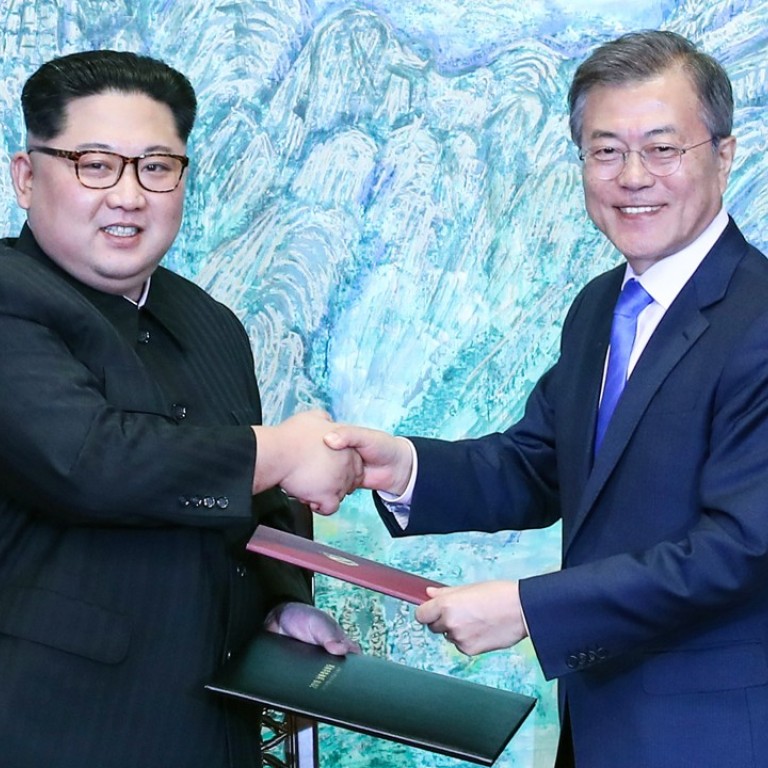 An end to the Korean war in return for Pyongyang's denuclearisation? That's the suggestion from Seoul
Referring to a previous verification effort in 2008, Seoul's foreign minister said that demanding an inventory of North Korea's nuclear assets risks derailing the process
An end to the Korean war in return for the verified dismantling of its major North Korean nuclear facility: South Korea's foreign minister on Wednesday proposed this trade-off to unblock stalled negotiations between the United States and North Korea.
North Korea's leader Kim Jong-un and US President Donald Trump held a groundbreaking summit in Singapore in June, where they reached a vague agreement to denuclearise the Korean peninsula, but there has been little movement since.
The North, which is under United Nations sanctions, has carried out six nuclear tests and says it has missiles that can hit the United States.
"What North Korea has indicated is they will permanently dismantle their nuclear facilities in Yongbyon, which is a very big part of their nuclear programme," Seoul's Foreign Minister Kang Kyung-wha said in an interview with The Washington Post.
Her comments came ahead of a visit on Sunday by US Secretary of State Mike Pompeo to North Korea, where he will meet strongman Kim Jong-un in an effort to further the denuclearisation effort.
During a summit with South Korean President Moon Jae-in in September, Kim expressed his readiness to close the Yongbyon facility, which is capable of uranium enrichment, if Washington took "corresponding measures".
"If they do that in return for America's corresponding measures, such as the end-of-war declaration, I think that's a huge step forward for denuclearisation," Kang told the Post.
Trump, who has sounded optimistic about holding a second summit with Kim, has not ruled out declaring an end to the 1950-1953 war, which concluded only with an armistice.
Pompeo has refused to comment on the declaration option.
Referring to a previous verification effort in 2008, Kang said that demanding an inventory of North Korea's nuclear assets risks, at this stage, derailing the process.
"I think the last time things broke down precisely as we were working out a detailed protocol on verification after we had gotten the list," she said.
"We want to take a different approach. We will have to see an inventory at some point, but that some point can be reached more expeditiously by action and corresponding measures that give the two sides sufficient trust."
At the same time, she dismissed fears of those who think that a formal end to the war will open the door to US disengagement from South Korea, where it bases around 30,000 troops.
Kang told the Post that a declaration would be a purely "political" document and "not a legally binding treaty."