Japan
Get more with myNEWS
A personalised news feed of stories that matter to you
Learn more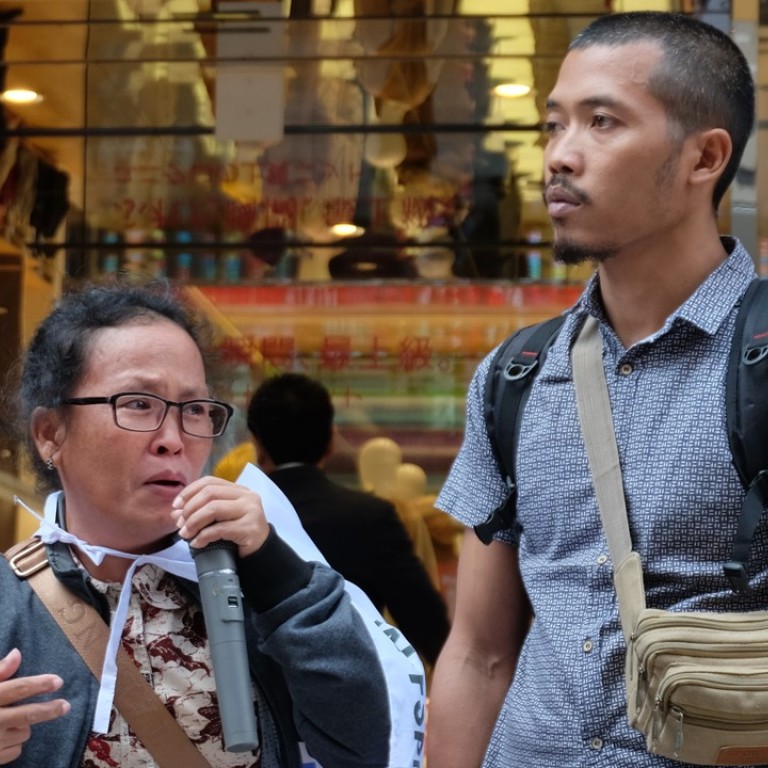 Uniqlo exploited us, now it ignores us, Indonesian factory workers claim
Some 2,000 people toiled to meet orders from the Japanese fashion brand for as little as US$120 a month
Now their jobs are gone, wages are unpaid, and the company ignores them even when they 'knock on its front door'
Indonesian worker Warni Lena Napitupulu has never bought a Uniqlo garment. She just can't afford to.
The irony for her is that she made countless pieces for the Japanese fashion brand while working round-the-clock in a factory in Cikupa city, West Java, Indonesia. Indeed, she feels her sweat helped propel the brand to fame.
She arrived in Tokyo this month to tell the company just that, campaigning outside Uniqlo stores in an effort to force the company to recognise her plight and that of her 2,000 or so fellow workers who were made redundant when the factory shut in 2015.
Napitupulu and her fellow workers blame the factory's closure on Uniqlo's decision to stop giving it orders, citing quality issues and delivery delays. They say they are owed about US$5.5 million in unpaid wages and severance payments and want Uniqlo to be held responsible.
Napitupulu, 46, said it was when Uniqlo orders started arriving at the factory, owned by Jaba Garmindo, in 2012 that her job took a turn for the worse.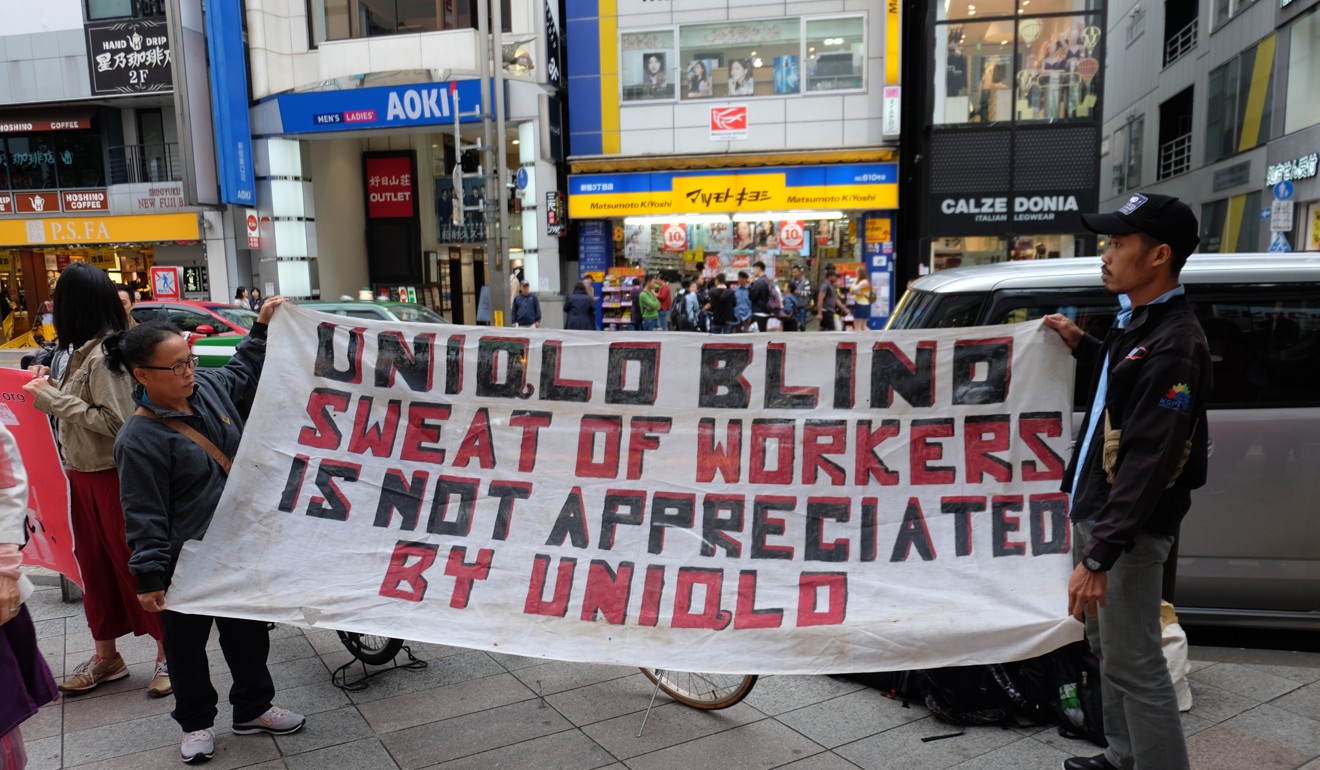 "The normal working hours were from 7am to 4pm, but we often had to work overtime, sometimes until 10pm," Napitupulu recalled. "If we worked overtime, we could only get 8,000 rupiah [US$0.50] in extra payment regardless of the number of additional hours we had worked."
By 2013, the mother of two young children was making just 1.8 million rupiah (US$120) a month, below the then-statutory minimum wage of 2.2 million rupiah. Her wages rose to the new minimum of 2.71 million rupiah in 2015 just before the factory's closure, but even then were barely enough to pay for her daily expenses.
Napitupulu, who was accompanied on her Tokyo trip by another workers' representative, Tedy Senadi Putra, 36, did not manage to meet a Uniqlo representative, but the company has suggested it will arrange a meeting in Jakarta next month, according to the non-governmental organisation, Clean Clothes Campaign (CCC), which is backing the workers.
While Uniqlo was not the workers' employer, the CCC's East Asia campaigner Johnson Yeung Ching-yin said the company was still responsible because its dealings with the factory had led to the workers being overstressed, and its decision to discontinue business with the factory led to its closure.
He pointed out the United Nations' guiding principles state that businesses have the responsibility to ensure human rights are respected in their supply chains.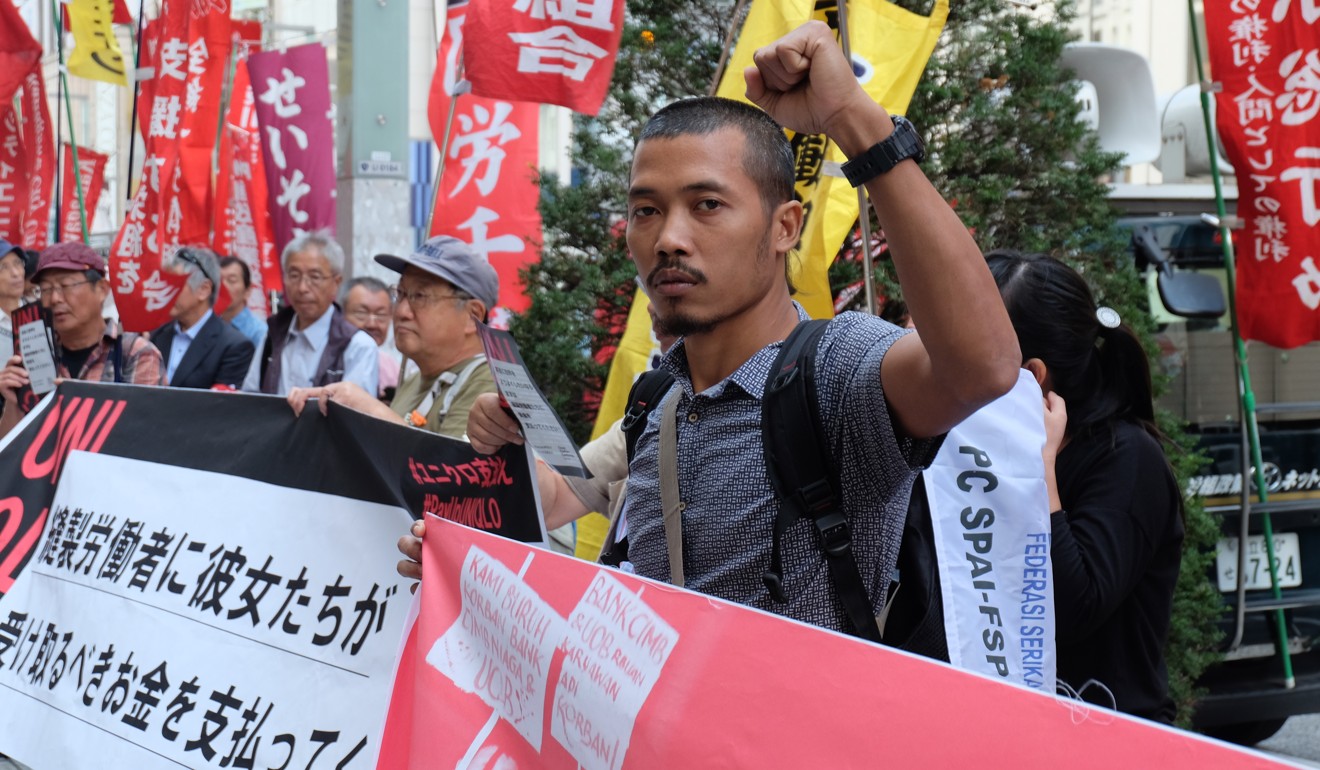 "Uniqlo was able to dictate working patterns in the factory and place demands that directly led to increased workplace stress, excessive overtime, and high [production] targets," he said.
"Uniqlo didn't fulfil its responsibility in protecting workers from union busting, illegal dismissals, and overtime work without pay. It had not taken necessary and simple steps to conduct due diligence before it stopped placing orders."
Other brands such as Nike and Adidas had settled workers' unpaid wages when their factory suppliers shut down, Yeung added.
Tono Haruhi, director of the Yokohama Action Research, a Japanese NGO supporting the Indonesian workers, said: "Uniqlo is one of the main reasons the factory faced financial difficulties and why the working conditions worsened. Uniqlo failed to take the responsibility that was promised in their code of conduct."
The plight of the Indonesian workers has put a spotlight on how international fashion brands allow their suppliers to exploit cheap labour in Indonesia, Cambodia, Bangladesh and other Asian countries.
Manufacturers in China have been moving to lower-cost countries in Southeast Asia as labour costs in the world's second-largest economy have risen. More are expected to do so to skirt US tariffs as the
US-China trade war
escalates.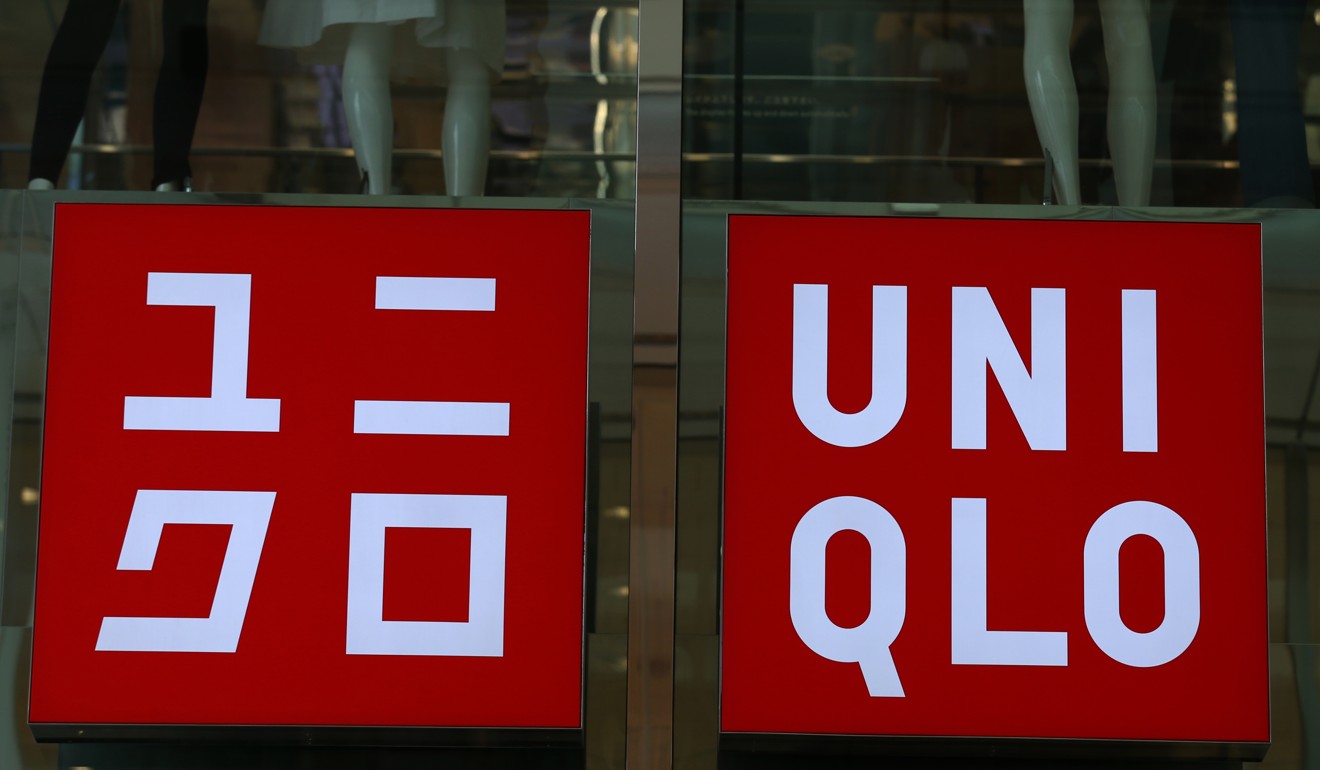 Fast Retailing, the parent company of Uniqlo, said in response to queries by This Week in Asia that it was an "important distinction" that the affected workers were Jaba Garmindo employees.
"Although legal obligation in this situation rests with the Jaba Garmindo company, we would like to emphasise that Fast Retailing does empathise with affected workers," it said.
"Accordingly, we proactively brought to the relevant parties an offer to facilitate re-employment in an alternative nearby partner factory for any workers who remain unemployed."
But the union representing the workers had not assisted the company in doing this, it claimed.
Fast Retailing said it was "proactively working with stakeholders across our industry to jointly develop methods that protect apparel industry workers from similar scenarios in the future".
After the factory's closure, the workers occupied its premises, sleeping there for 18 months. But the banks, which were the factory's creditors, eventually seized its assets and sold them.
Napitupulu now earns 50,000 rupiah a day making shoes from 7am until 6pm. At night, she sells street food to make an extra 30,000 rupiah.
"I tried to apply for work at other factories. But they have always rejected me because I am too old and I am not well educated," she said.
Putra, the workers' representative who accompanied Napitupulu to Tokyo, vowed to "continue with our fight".
"We are extremely disappointed that Uniqlo was unwilling to meet us when we were literally knocking on its front door," said Putra, a father of four.
"We the workers had worked so hard for them to make profits. They have dumped us and ignored us for three years. We will continue with our fight."
This article appeared in the South China Morning Post print edition as: Indonesian workers seek redress from Uniqlo