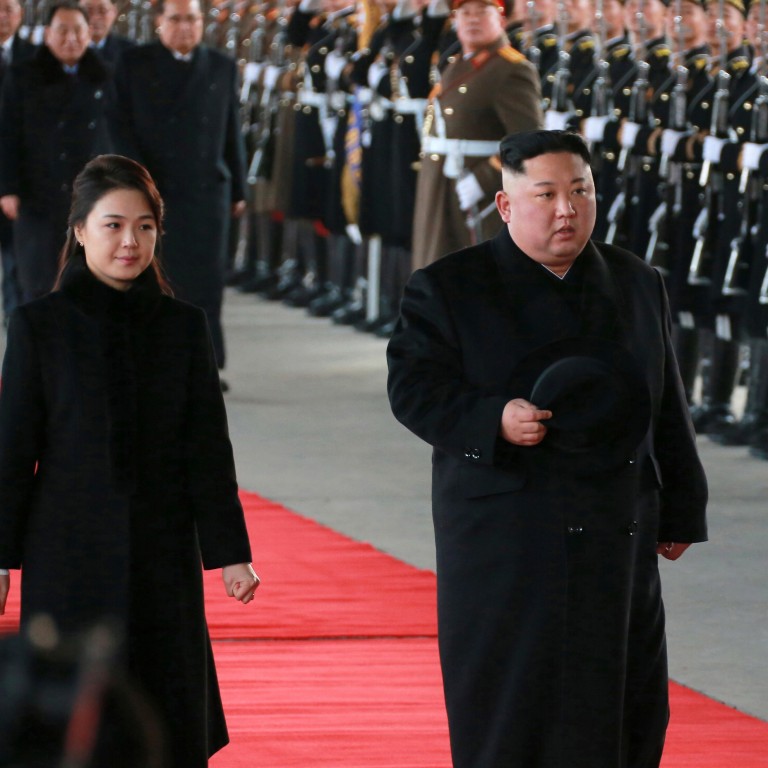 North Korea's Kim Jong-un takes train to Beijing for talks with Chinese President Xi Jinping
Kim Jong-un and an entourage including wife Ri Sol-ju entered China by train late on Monday, at the invitation of Xi Jinping
An analyst suggests the trip by Kim might be to win Xi's support for easing of sanctions

North Korean leader Kim Jong-un is visiting China by train at the invitation of President Xi Jinping – and likely plans to see whether China is willing to ease enforcement of sanctions against his country, a nuclear expert said on Monday.
"Kim clearly will want to get a temperature check of China's support of UN Security Council sanctions," said Harry Kazianis, director of defence studies at the Centre for the National Interest in Washington, adding that the North Korean leader would want to know if Xi might ease off Beijing's involvement in the sanctions programme.
Any assessment of China's willingness is important, Kazianis continued, because it would also give Kim an idea of how far he can push back against Washington's pressure campaign against Pyongyang if the Trump administration refuses to compromise on sanctions relief.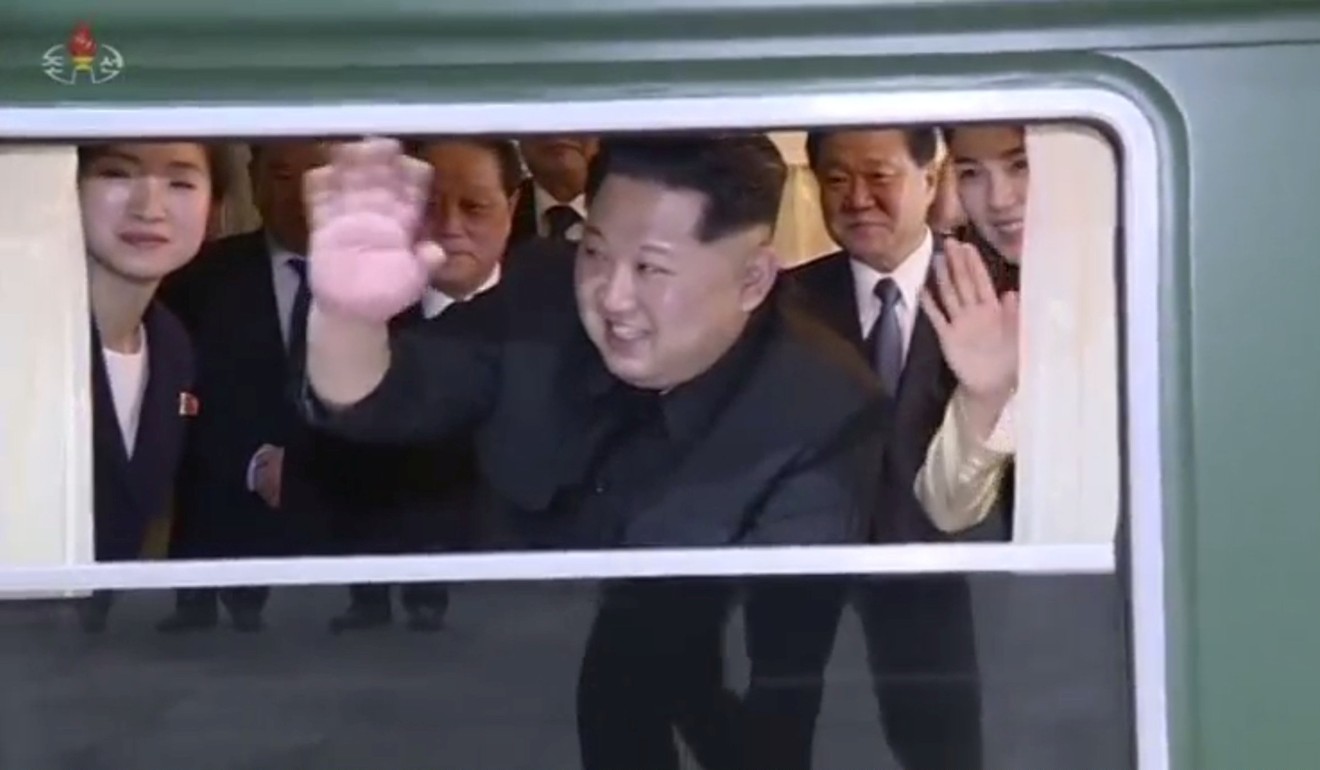 On Monday a high-ranking North Korean, reported by South Korean media to be Kim, appeared to be travelling through China by train, although the identity of the traveller was not immediately confirmed.
Several hours later, however both China's Xinhua News Agency and the North's Korean Central News Agency confirmed the traveller was Kim.
Kim was visiting China from Monday to Thursday, KCNA said on Tuesday morning. Kim, with his wife Ri Sol-ju, was accompanied by Kim Yong-chol, Ri Su-yong, Pak Thae-song, Ri Yong-ho, No Kwang-chol and other leading North Korean officials, KCNA said.
Xinhua announced that Kim was visiting "at the invitation of Xi Jinping".
South Korea's Yonhap news agency, citing an unspecified source familiar with North Korean issues, said that a North Korean train carrying a "high-level" official had crossed the border into China at 10.15pm on Monday. It was expected to arrive in Beijing at 10am on Tuesday, Yonhap reported.
Meanwhile South Korea's Hankyoreh newspaper, citing an unidentified source with close knowledge of North Korea-China affairs, reported that Kim was on the train to Beijing to meet with Xi.
Hotels around the Sino-Korean Friendship Bridge linking Dandong with the North Korean town of Sinuiju barred guests from entering rooms that faced the Yalu River crossing on Monday afternoon, in an apparent move to prevent the train from being seen, sources told Kyodo News.
Security in Beijing would also be strengthened early on Tuesday morning, another source told Kyodo. Joongang daily in Seoul quoted sources in Dandong saying that Chinese security agents were deployed at China's end of the railway bridge.
At their historic meeting in Singapore on June 12, 2018, Kim and Trump agreed that the United States would provide security guarantees to North Korea in exchange for its "complete denuclearisation".
In an interview with CNBC on Monday, US Secretary of State Mike Pompeo said that despite the growing frictions of the US-China trade war, Beijing had supported the drive to denuclearise the Korean peninsula.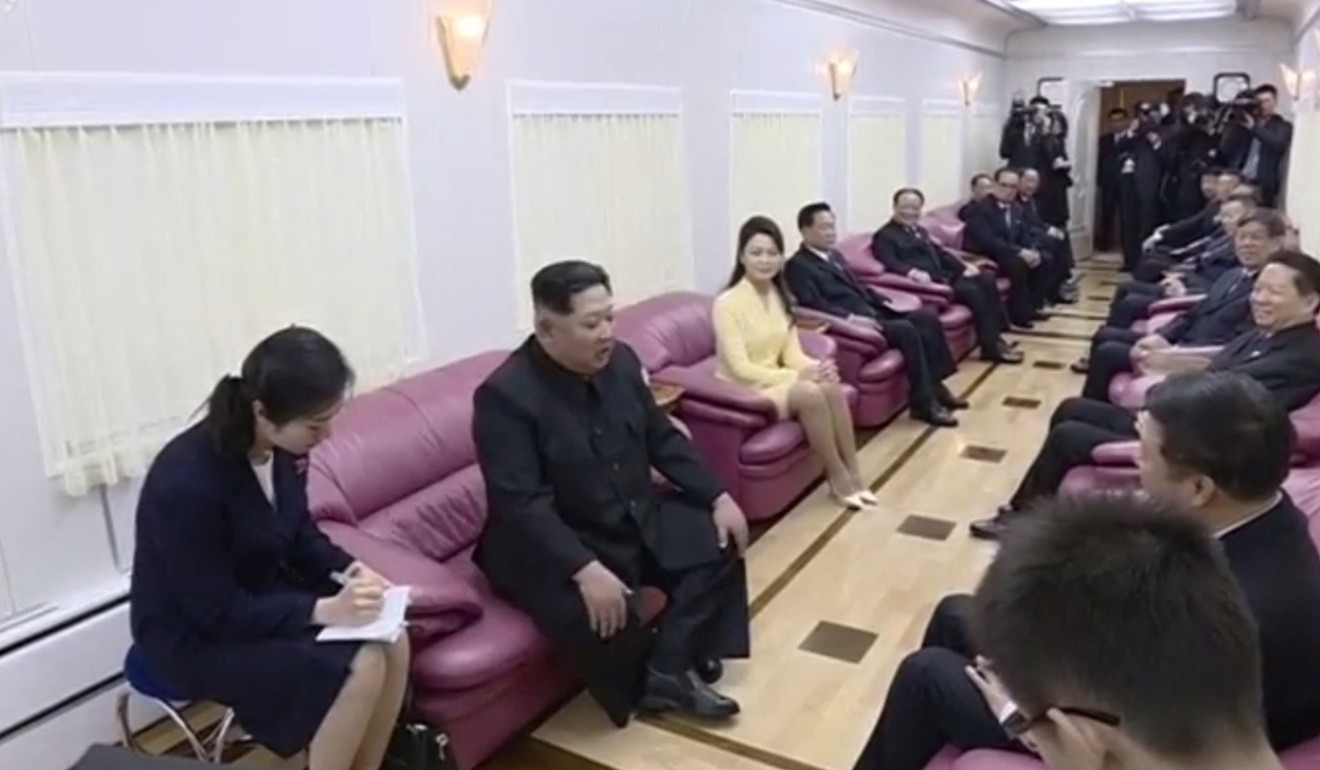 "The Chinese have been very clear to us that [denuclearisation of North Korea and the US-China trade war] are separate issues," Pompeo said. "Their behaviour has demonstrated that as well, and we appreciate that.
"China has actually been a good partner in our efforts to reduce the risk to the world from North Korea's nuclear capability. I expect they will continue to do so."
Pyongyang is also believed to be trying to gain Beijing's support to advance negotiations with Washington, which have been mired in a stalemate against a backdrop of the Trump administration's growing scepticism about Kim's intention to give up nuclear weapons.
Last March, Kim travelled by train to Beijing, his first trip outside North Korea since he became its leader in 2011 after the death of his father, Kim Jong-il. In all, he visited China three times in 2018 to hold talks with Xi.
China and the US, both permanent members of the United Nations Security Council, have enforced extensive UN sanctions against North Korea's energy, seafood and textile trade to curb Pyongyang's nuclear weapon programme since 2017.
In the latest round of diplomatic security talks between the US and China, held in Washington in November, the two countries "committed to continue coordination and to fully, strictly implement the relevant UN Security Council resolutions" on North Korea.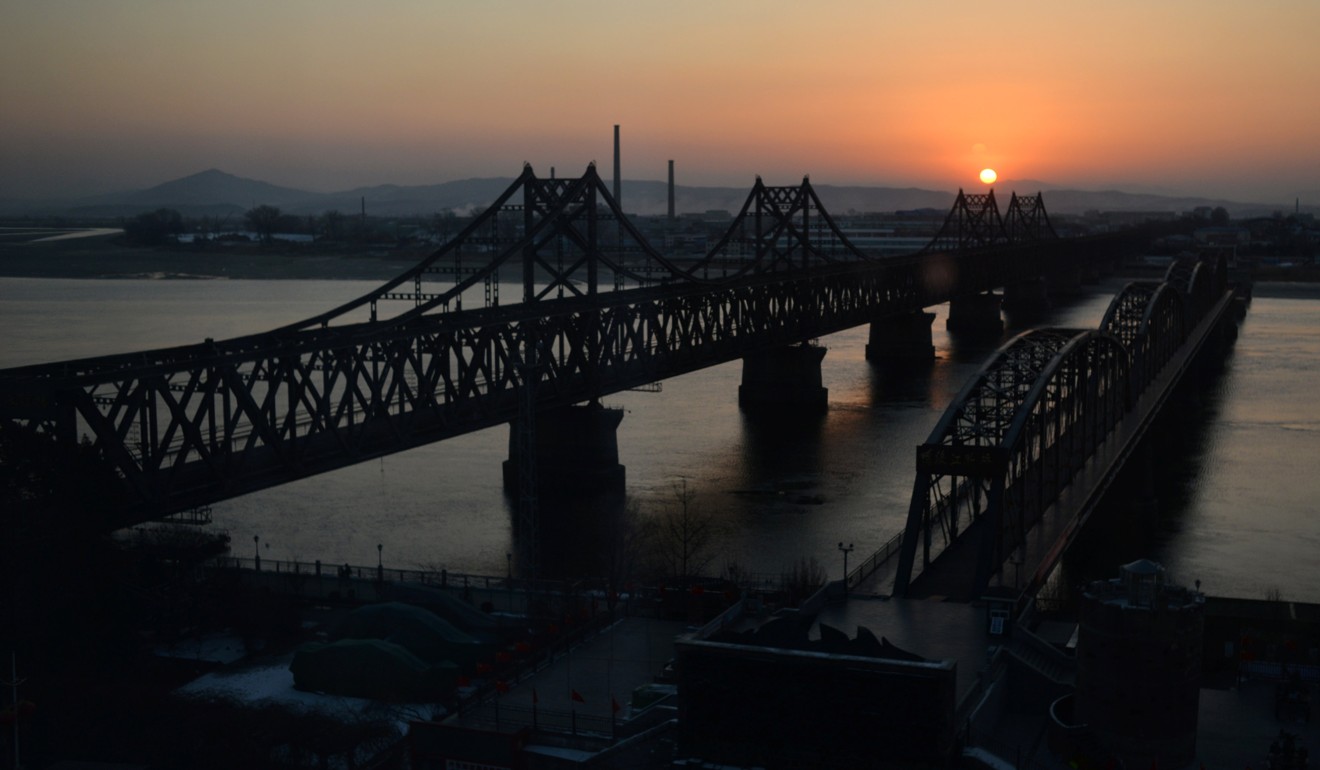 However, China, along with Russia, have also been vocal in asking for the easing of sanctions.
In a speech at the UN in New York in September, Chinese Foreign Minister Wang Yi – supported by his Russian counterpart Sergey Lavrov – urged the Security Council to consider sanction relief based on the "positive developments" of the first Trump-Kim summit.
At that time, Pompeo insisted that sanctions should be enforced "vigorously and without fail".
"The members of the council must set the example on that effort," he added during his UN address.
Earlier on Monday the South Korean newspaper Munhwa Ilbo reported that US State Department officials recently met several times with North Korean counterparts in Hanoi and discussed planning a second summit between Trump and Kim, fuelling speculation that Vietnam might host the event.
Diplomatic sources say Xi will probably visit North Korea at some point soon, which would make him the first Chinese leader to do so since 2005.
In early December, Xi told North Korea's foreign minister during a visit in Beijing that he "hoped North Korea and the United States meet each other halfway and address each other's reasonable concerns, allowing positive progress on the peninsula's nuclear talks".
Additional reporting by Park Chan-kyong, Kyodo and Reuters