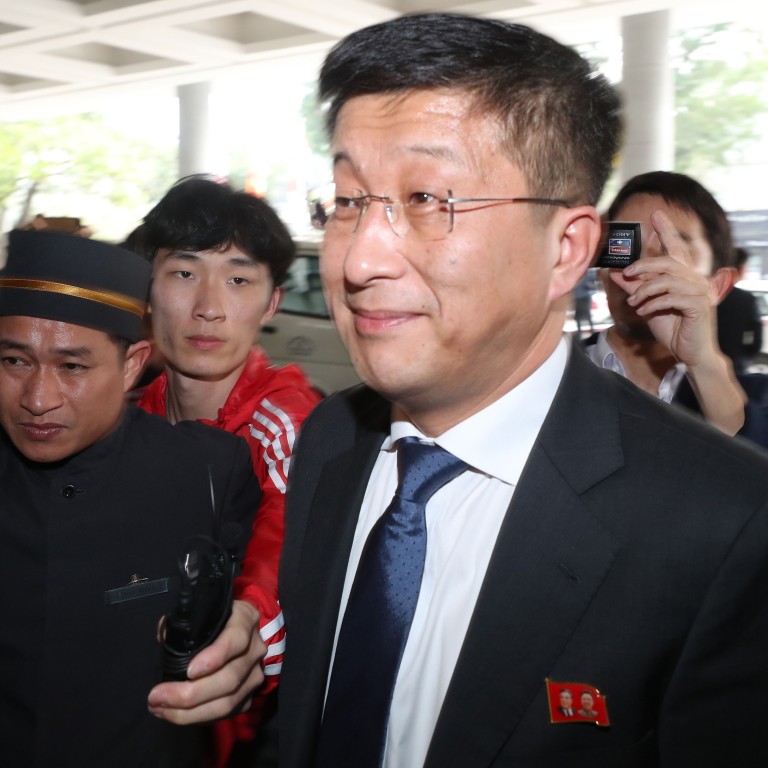 Dead or alive? Confusion on 'executed' envoy Kim Hyok-chol highlights mystery of North Korea
Sources say official who led talks in the run-up to February summit with Donald Trump remains alive despite execution claims
Confusion surrounding his fate is the latest example of conflicting reports on top officials in North Korea and highlights the difficulty of verifying information coming out of the secretive state
Kim Hyok-chol
, who led talks in the run-up to the February summit between North Korean leader
Kim Jong-un
and US President
Donald Trump
, had not been put to death as previously reported, the American network said, citing several unidentified sources.
On Friday the Chosun newspaper said the envoy had been executed in March, according to a single unnamed source.
Conflicting reports on North Korea are common given the difficulties verifying information coming out of the secretive state and a long history of erroneous reports of purges by its regime.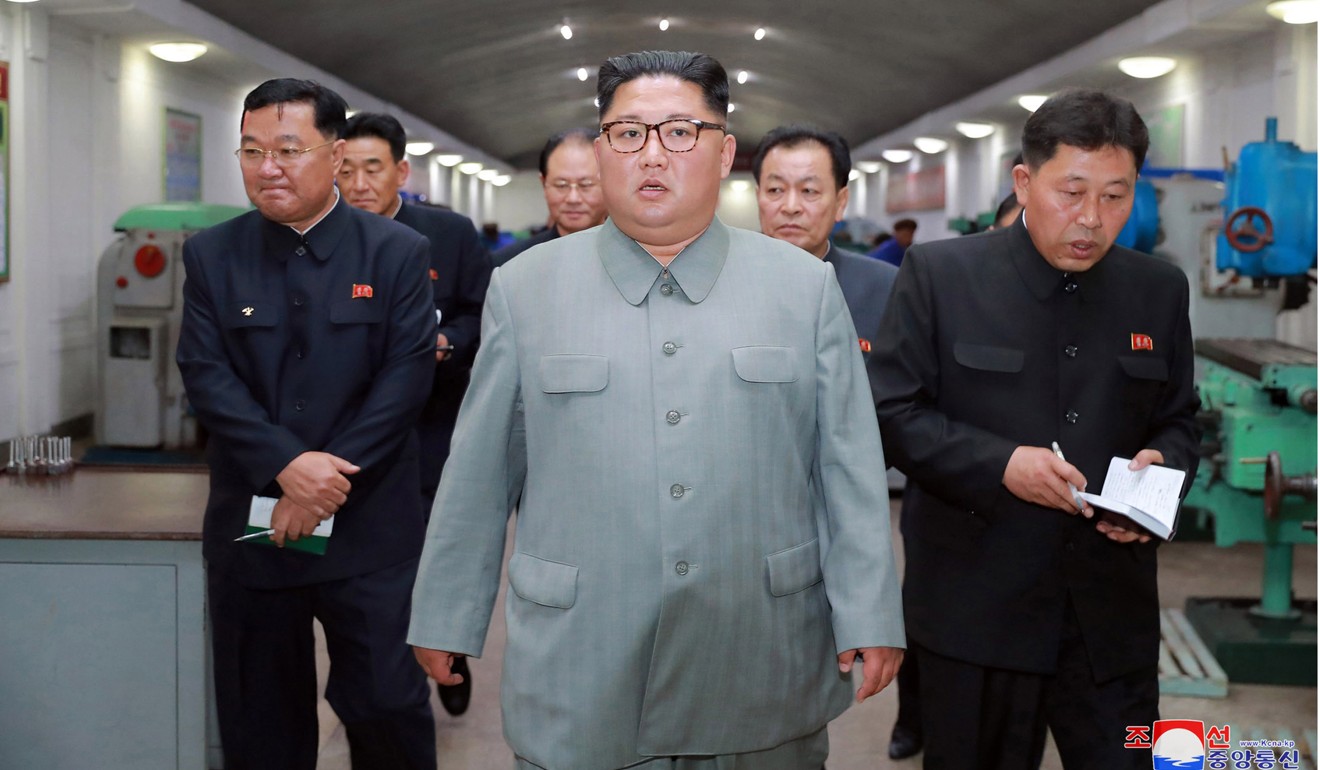 Pyongyang maintains an iron grip on the flow of people and information in and out of the country, and reports about the government's inner workings, usually in South Korean or Japanese media, are often based on anonymous, unverifiable sources.
Kim Jong-ha, dean of the Graduate School of National Defence and Strategy at Hannam University in the South Korean city of Daejeon, said inaccurate reports about North Korea were extremely common.
"Many newspaper articles on North Korean affairs tend to rely on defectors or sources living in North Korean border villages," he said. "In this situation, many South Korean reporters covering North Korean affairs are interested in increasing the number of readers, rather than delivering accurate content."
In 2016 South Korean media reported Ri Yong-gil, a top official who once served as chief of staff for the North's army, had been executed. He then turned up alive at the country's 7th Congress of the Workers' Party several months later.
A year earlier, Han Kwang-sang, head of the finance department at the Workers' Party, was reported to have been killed before reappearing on a committee tasked with planning a funeral for one of the regime's most senior military leaders, Ri Ul-sol.
Even purges that turned out to be true were widely misreported. One of the most infamous concerned the North Korean leader's uncle, Jang Song-thaek, who was executed in 2013. It was initially reported that he had been fed to a pack of starving dogs – information which was based on a satirical blog post on China's Tencent Weibo.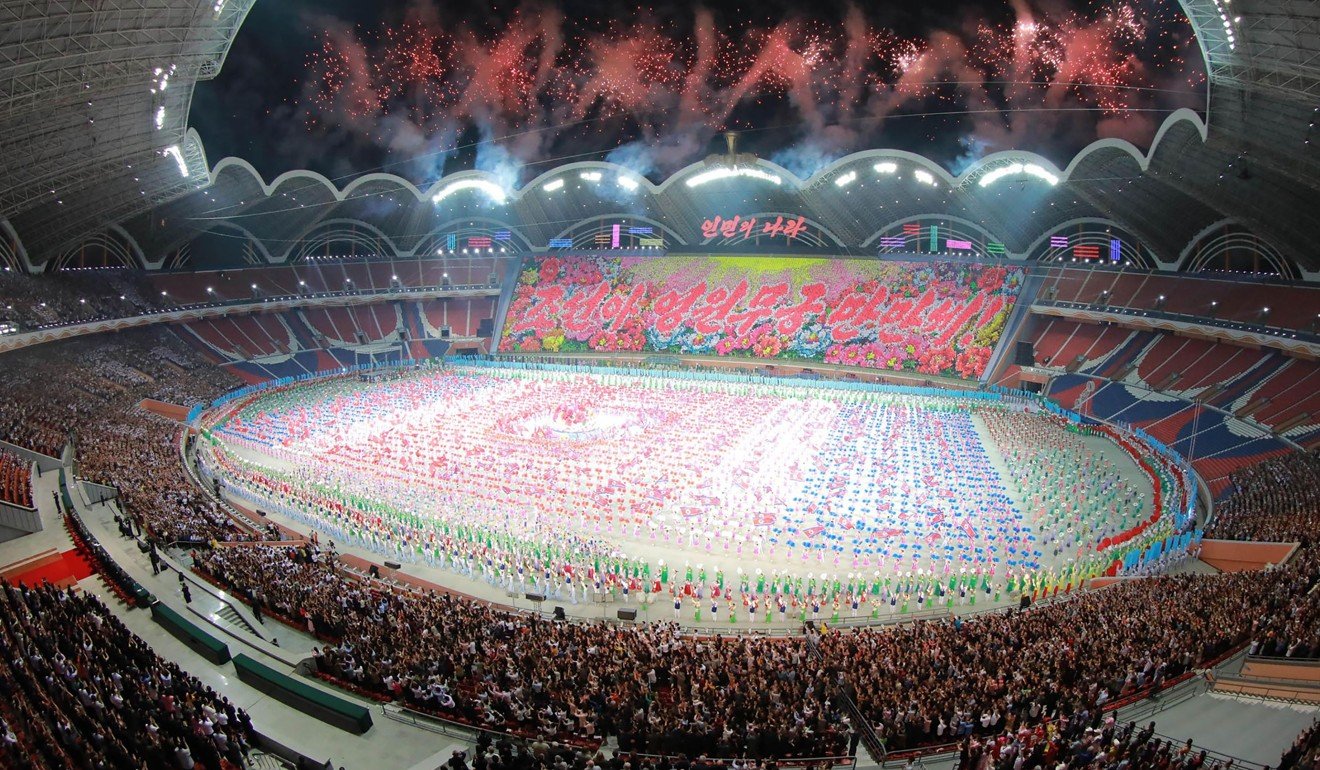 Hyon Song-wol, Pyongyang's top pop diva and a senior ruling party official, was in 2013 said to have been executed by firing squad in connection with a salacious sex-and-porn scandal. She appeared on North Korean television the following year.
Kim Jeong-min, a scholar and analyst who studies North Korea from Seoul, said the closed nature of the North encouraged the use of dubious sources.
"Any source related to North Korea, such as defectors, even when they do not have reliable sources back in the North, are considered interesting and reliable," she said. "But many times, they are not. Their info – and even their view on the regime – cannot always accurately represent North Korea due to the time lag [on information] and access limits."
The Chosun also reported last week that Kim Yong-chol, a senior official with a leading role in the talks with the US, had been sent to a labour and re-education camp. It did not say when he had been sent there.
However, the official was shown in a state media photo on Monday accompanying Kim Jong-un to an arts performance the day before, indicating the former spy master remains a force in the North's power structure.
CNN said Kim Yong-chol had been "almost deprived" of power since the Hanoi summit but had not faced hard labour.
The supreme leader's sister,
Kim Yo-jong
, also appeared in state media photos on Tuesday sitting next to her brother and his wife, Ri Sol-ju. She had not been seen in other recent public appearances by Kim Jong-un.