Japan
Get more with myNEWS
A personalised news feed of stories that matter to you
Learn more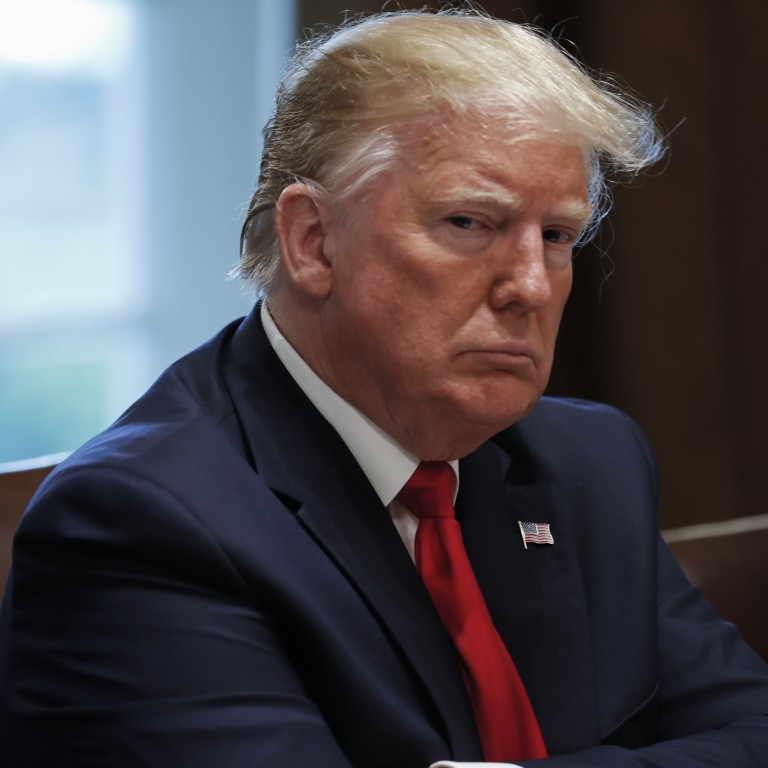 Trump's complaints over Japan security treaty 'music to ears' of China and North Korea
The US ambassador to Japan denied reports Trump was considering pulling out of the 1951 agreement, only to later be undermined by the president
Trump's claim that Tokyo is 'taking advantage' of Washington will be welcomed by Beijing and Pyongyang as a sign of discord, experts say
United States
Ambassador to Japan William Hagerty on Wednesday denied reports this week that
President Donald Trump
was considering withdrawing from the Japan-US security treaty – only to have his firm denial undermined later that day by Trump, who said
Japan
was "taking advantage" of the US.
Speaking to Japanese media, Hagerty had also said nations benefiting from a defence alliance with Washington needed to "step up" and share the risks and cost of ensuring security in the region.
A later report on national broadcaster NHK, however, said Trump's complaints to US media underlined his unhappiness with the Treaty of Mutual Cooperation between the US and Japan, which dates back to 1951.
"If Japan is attacked, we will fight World War III. We will go in and protect them with our lives," he said, shortly before flying to Osaka to attend the
G20 summit
that Japan is hosting. "But if we are attacked, Japan doesn't have to help us at all. They can watch [the attack] on a Sony television."
Trump's apparent disdain for an alliance that leaders in the US and Japan have considered to be the cornerstone of peace and security in northeast Asia for nearly 70 years was first indicated in a Bloomberg report on Monday.
The agency said Trump had "mused to confidants about withdrawing" from the pact on the grounds that it was one-sided.
The US State Department was quick to step in and claim there was no basis to the story. It has not responded to the president's more recent comments, although analysts say they will have pleased China and
North Korea
.
"Japan has done everything possible to try to convey the message to its neighbours that the alliance with the US is rock solid and
[Prime Minister Shinzo] Abe
really rolled out the red carpet when Trump was here in May – but that all appears to have been for naught," said Jeff Kingston, director of Asian Studies at the Tokyo campus of Temple University.
"Abe just wants to host a smooth G20 summit, come across as a great statesman and perhaps get some sort of positive agreement on something, like plastic in the ocean, and the president has already rained on his parade before he gets off the plane – and that sort of discord is music to the ears of Beijing and Pyongyang."
A security analyst for the Japanese Defence Ministry agreed. "Of course, if Trump makes that sort of comment in public then it sends a negative signal to Japan and other allies, but will be welcomed in China and North Korea," said the official, who declined to be named. "They can now use that to say 'What is the US doing in Asia anyway? You should leave'."
Emanuel Pastreich, president of the Asia Institute in Seoul, said Washington's other allies in the region – primarily South Korea, Taiwan and Australia – will have taken note of the president's comments.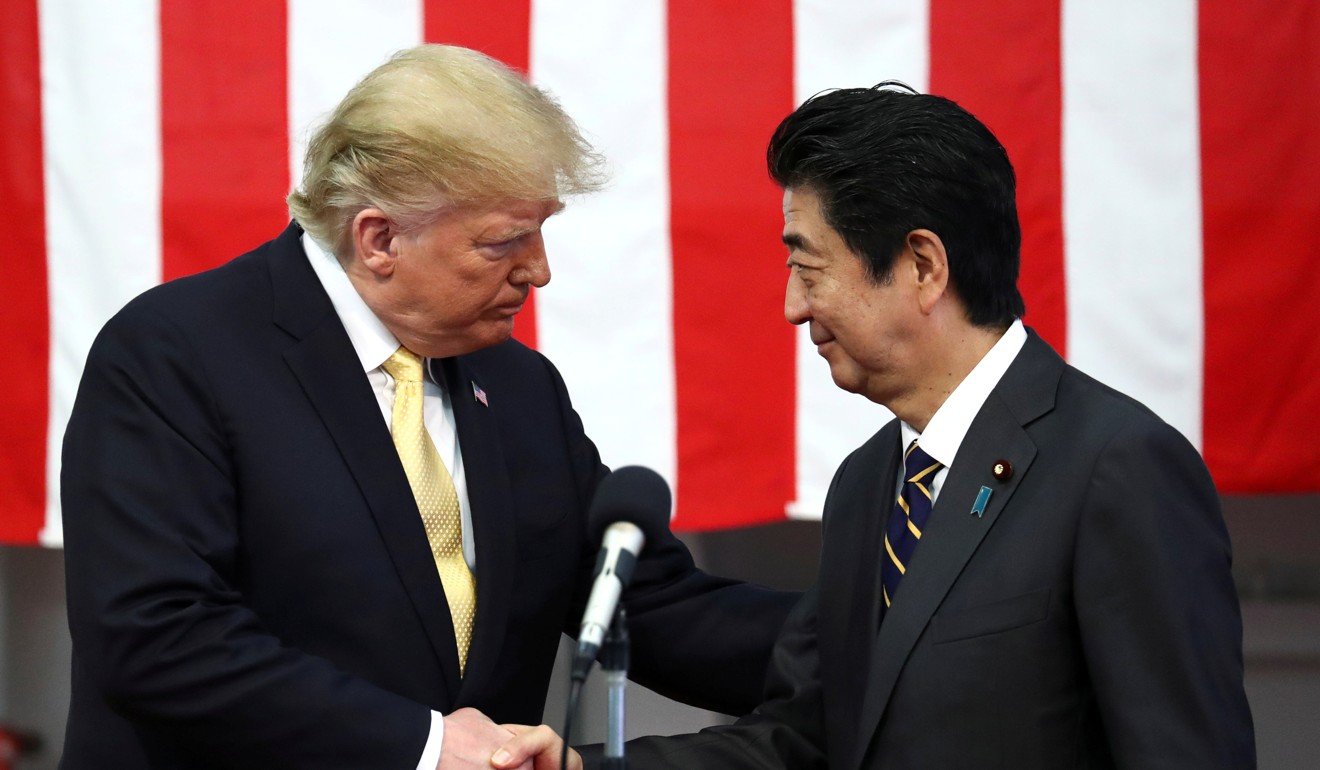 "Yes, this is going to make them even more jittery," he said. "They are probably going to be thinking to themselves that if Trump is really willing to drop Japan, then he would do the same to them."
What some critics have described as "gangster diplomacy" shows Trump to be deeply unpredictable, Pastreich said, and that can only make northeast Asia even more dangerous.
Japan reiterated earlier in the week that the security relationship is solid, although its defence minister did state that no warships would be dispatched to the Gulf to shadow Japanese tankers, as Trump appeared to demand after the
attack on a Japanese vessel
in the Strait of Hormuz earlier this month.
The defence ministry analyst said the Japanese government had not replied to Trump's comments "as that would only trigger further remarks by the president".
Similarly, Kingston from Temple University believes Trump is "playing the media" and attempting to divert attention from Washington, where Robert Mueller, the special counsel charged with investigating
foreign interference in the Trump election
campaign, has agreed to testify before the Senate.
"[Trump] is the master of distraction and creating a hullabaloo," Kingston said. "But I also think that Japan is getting adept at distinguishing between Trump's proclamations and what is actually US policy on something like this. His comments are just part of the baggage of the presidency that a lot of nations are learning to live with."
Connect with us on Twitter and Facebook
This article appeared in the South China Morning Post print edition as: Trump undercuts US ambassador on security treaty