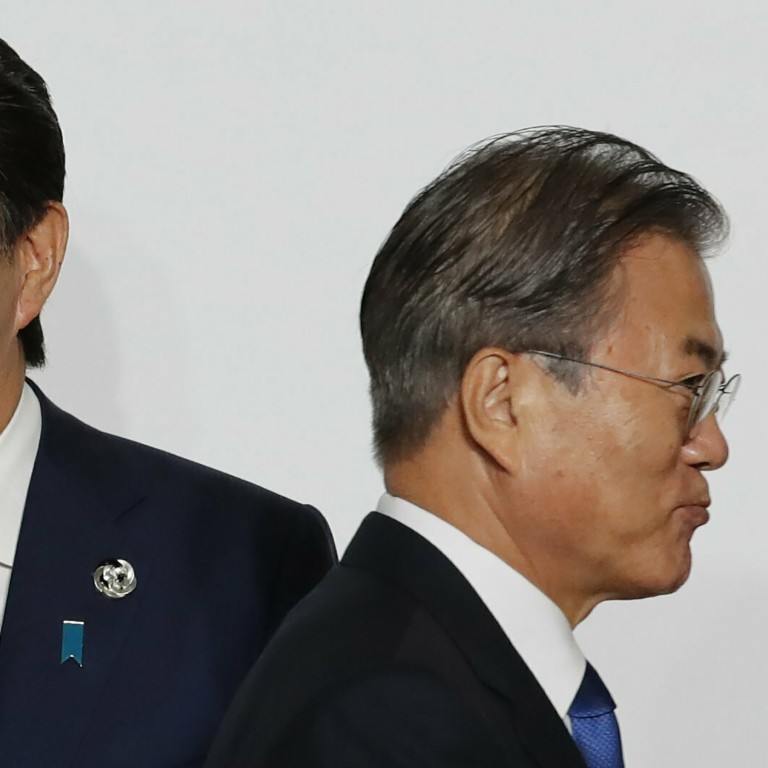 Russia offers lifeline to South Korea amid hi-tech exports flap with Japan: Yonhap
The South Korea media outlet said Moscow wants to sell hydrogen fluoride to the country's semiconductor makers.
The news came as Japanese and South Korean officials met in Tokyo for their first face-to-face discussion since export controls were announced
Russia has offered to supply
South Korea
with a key material needed to make semiconductor chips, according to
Yonhap
news agency, after
Japan
imposed export controls, further straining ties between both sides.
Citing an unnamed government official, Yonhap reported Russia had recently notified Seoul through diplomatic channels that it was willing to sell hydrogen fluoride to the country's stricken semiconductor makers.
Russia's proposal would help to absorb shocks from recent Japanese export controls, the government source said, according to the Yonhap report published on Friday.
"Russia has sounded out through a diplomatic channel the possibility of it supplying hydrogen fluoride," the official was quoted as saying.
"Russia says its own product is equal or even superior to Japanese product" in terms of price competitiveness or quality, the source added.
There was no comment from either South Korean foreign ministry or the Russian embassy in Seoul on the report.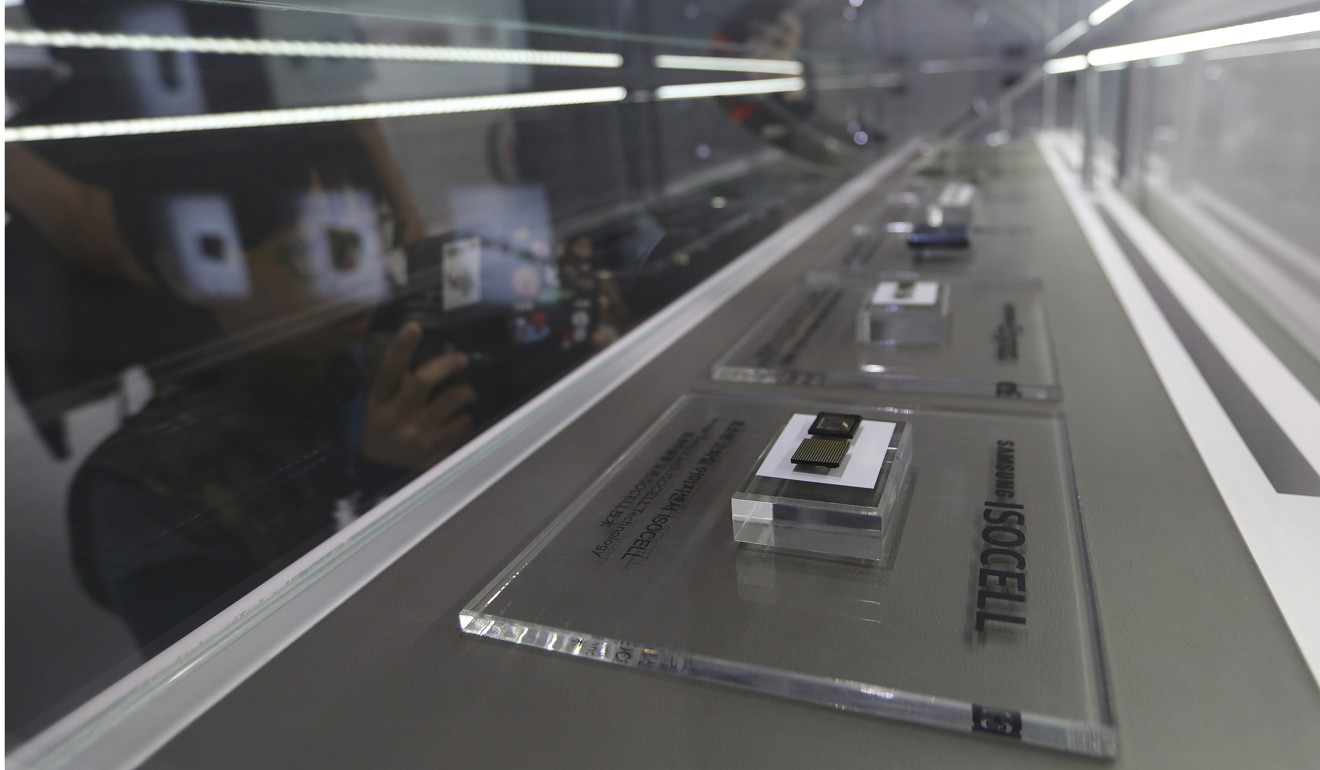 The news came as Japanese and South Korean officials met in Tokyo for their first face-to-face discussion, after Japan last week implemented export controls on hydrogen fluoride – also known as etching gas – photoresists and fluorinated polyamides that are vital to Seoul's tech giants such as Samsung Electronics and SK Hynix.
Japan said it would explain – but not negotiate – the curbs, adding it was preparing to remove South Korea from a list of what are known as "white countries" that are treated as trusted export markets, that could come later this month.
Tokyo has suggested that illegal transfers of the materials were made to North Korea, bypassing international sanctions, while adding that trust with South Korea had been broken over a
wartime labour dispute
.
The dispute hinges on the issue of compensation for South Koreans forced to work for Japanese firms during the second world war. Japan says the issue was settled in 1965 when both countries restored diplomatic relations. Seoul disagrees.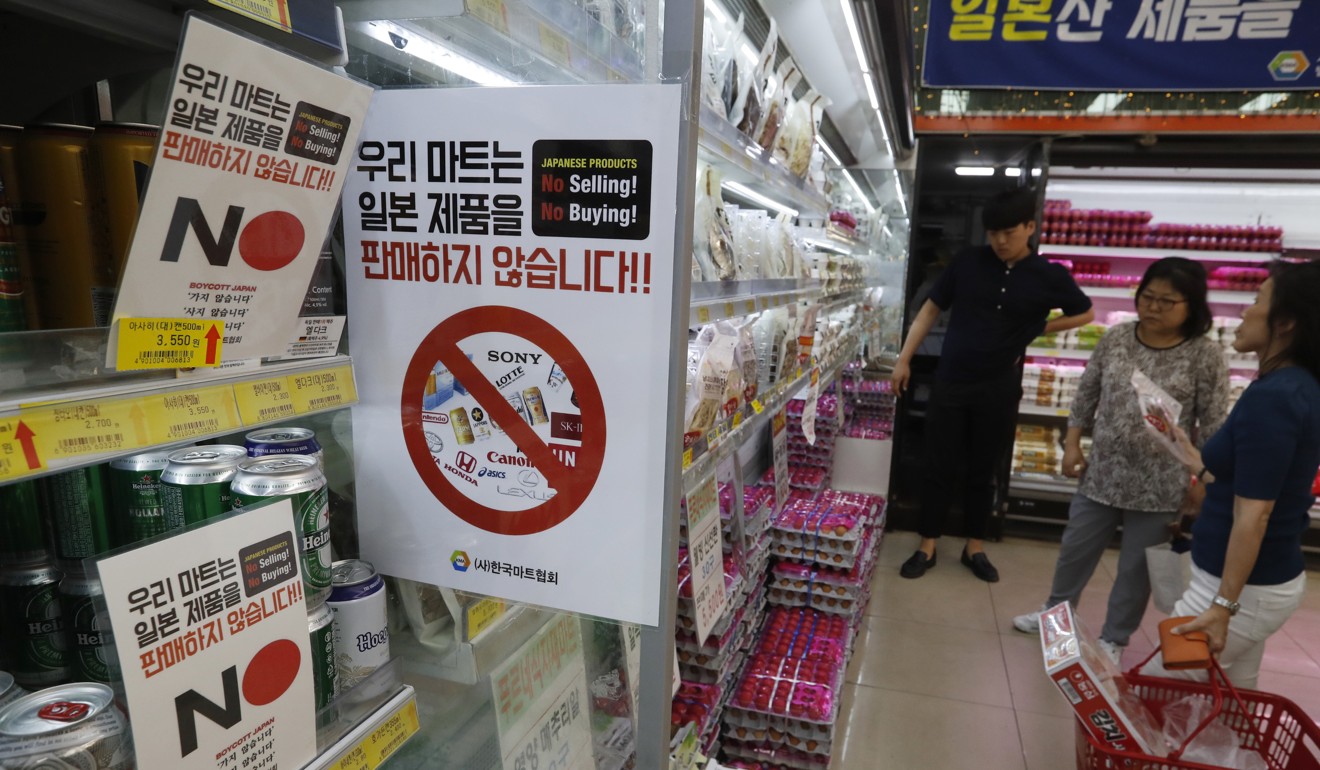 South Korea has long relied heavily on Japanese suppliers for such products, with 43.9 per cent of the country's hydrogen fluoride, 91.9 per cent of its photoresists and 93.7 per cent of its fluorinated polyamides imports coming from Japan over the first five months of this year, according to the Korea International Trade Association (KITA).
China supplied 56 per cent of South Korea's need for hydrogen fluoride, and India accounted for the remaining 0.1 per cent.
Kim Young-ju, head of KITA, said at a meeting of the country's top business leaders at the presidential Blue House on Wednesday that Russia and Germany could be considered as alternative sources for those materials.
"In terms of diversifying sources for supply, Russia and Germany can be considered" in light of their advanced technology in chemistry, said KITA spokesman Kim Woo-jong.
Samsung Electronics said in a statement the company was "reviewing a number of measures to minimise impact on our production", but declined to comment further.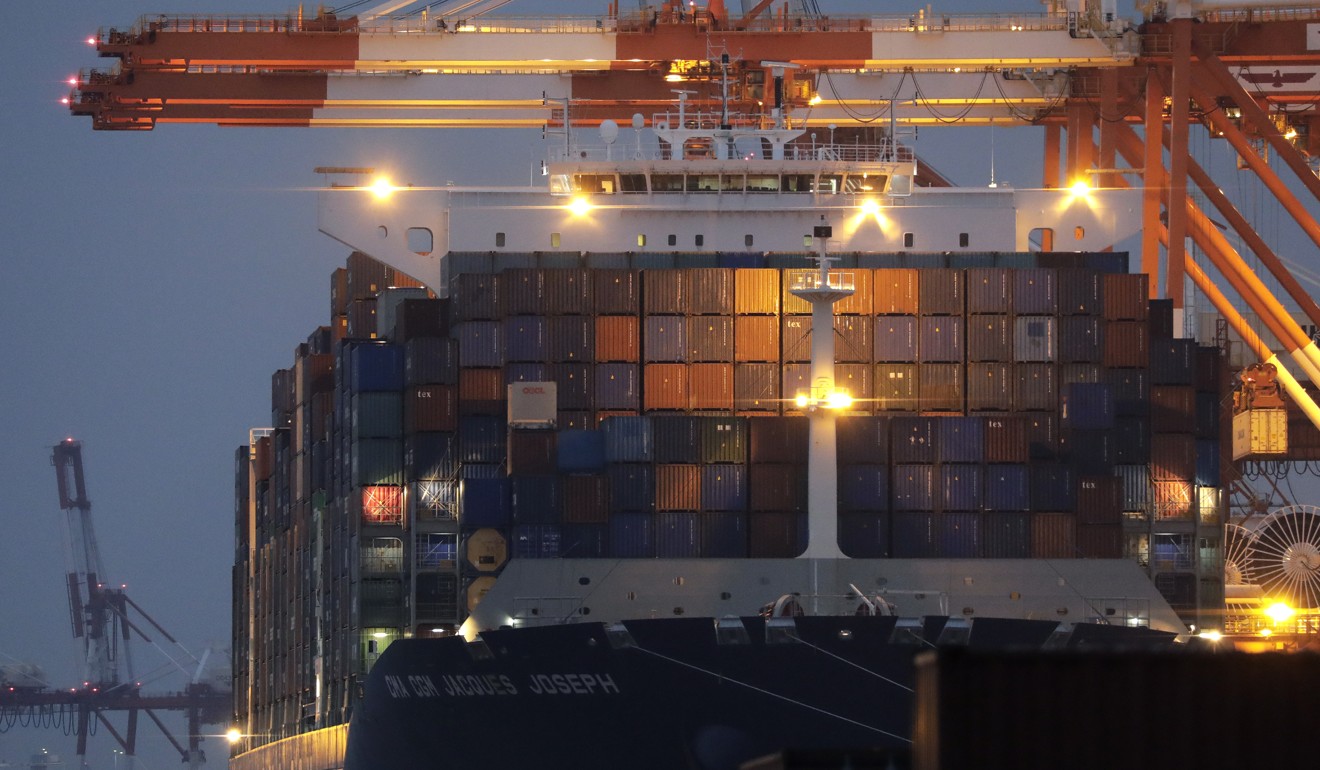 Another semiconductor company official said switching suppliers would incur "considerable costs and take a few months".
"For high tech materials and chemical products, it would need to verify their quality, test the materials to see if they fit our own production process," the unnamed source said.
According to Yonhap, top South Korean security official Kim Hyun-chong told reporters in Washington that the
United States
had offered to hold trilateral talks with South Korea and Japan to defuse the growing spat – which also spilled out at a meeting of the World Trade Organisation (WTO) this week.
"While South Korea and the US are very eager, the Japanese side appears to be a bit passive," Kim said.
South Korean Foreign Minister Kang Kyung-wha told US Secretary of State Mike Pompeo in a phone call late on Wednesday that Japan's restrictions may not only damage South Korean companies, but could also disrupt the global supply chain and hurt US firms.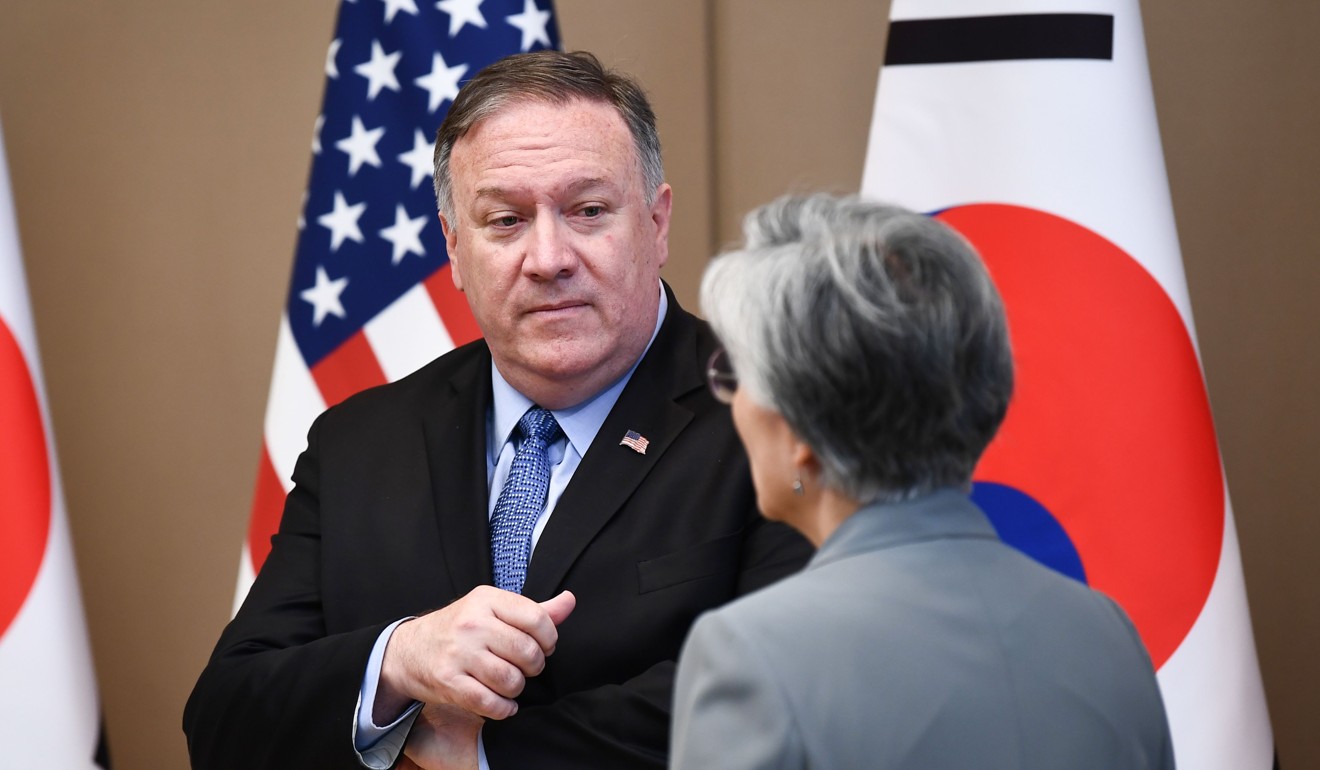 WORSENING TIES
The recent trade row has brought relations between Seoul and Tokyo to their lowest ebbs in years.
Ties between the neighbours have long been plagued by memories of Japan's colonisation of Korea, with disputes over Japan's atrocities during the second world war, including the matter of "comfort women" and forced war labourers, being longstanding bugbears in the relationship.
Polling data on Friday showed 61 per cent of South Koreans blamed the Japanese government for the current row, and 67 per cent were willing to boycott Japanese products.
On Friday, a South Korea airline decided to cancel charter flights to a western Japanese city due to falling demand for package tours as the two nations continued to be at loggerheads.
Six round-trip flights from Gimpo airport in South Korea to Izumo airport in Shimane Prefecture from Saturday to July 25 will be cancelled, local government officials said.
The prefectural government said Korea Express Air has notified it of the plan.
"We have heard from a travel agency that there are repercussions such as tour cancellations and difficulties to attract customers in the wake of worsening Japan-South Korean relations," Shimane Governor Tatsuya Maruyama said in a statement.
Additional reporting by Bloomberg, Reuters, AP
This article appeared in the South China Morning Post print edition as: Seoul requests talks with Tokyo as restrictions on hi-tech exports continues