South Korea begins war games with US, plans drills on Dokdo Islands amid Japan trade spat
The war games with Washington come days after North Korea tested a series of short-range projectiles, calling them a 'solemn warning' to Seoul
South Korea is also considering going ahead with annual maritime exercises near a set of disputed islands that risk adding to trade tensions with Tokyo
The war games with Washington this week come after Pyongyang
tested a series of short-range projectiles
in recent days, calling one of them a "solemn warning" to Seoul against pursuing the mainly computer-simulated drills with the US.
South Korean defence minister Jeong Kyeong-doo told parliament that the joint exercise began on Monday, adding that Seoul was "clearly maintaining its readiness posture against any military action by North Korea".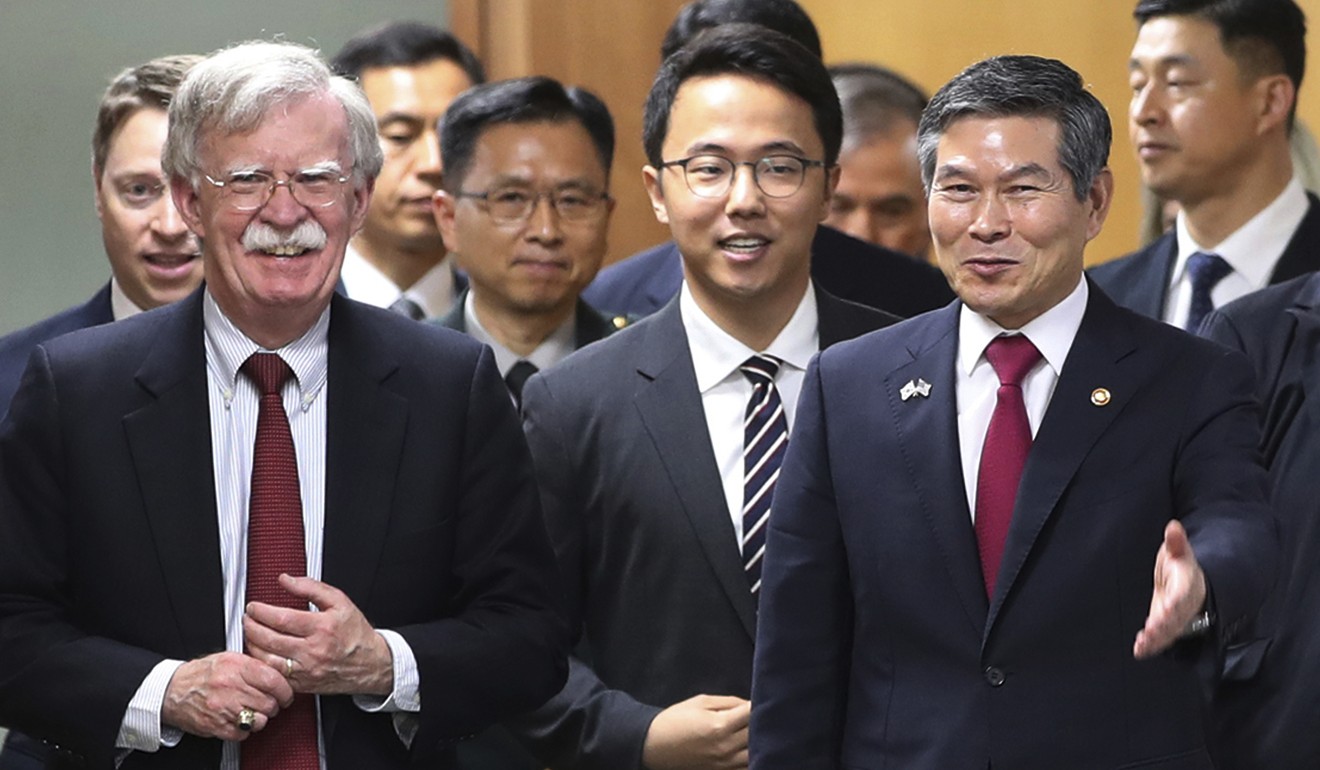 Details about the training have not been disclosed, but a ministry official in Seoul said this year's exercise will include verifying South Korea's abilities to take operational control in wartime. Under a security treaty between the US and South Korea, an American general is to take command of their combined forces in the event of armed conflict, but Seoul has long sought to reverse that position.
Meanwhile, annual maritime drills near the
Dokdo Islands
– known as the Takeshima islands in Japan – could begin as early as this month, Yonhap said. The exercises are set to involve the navy, air force and coastguard and are usually carried out in June and December.
South Korea and Japan are embroiled in a complicated dispute over trade that is turning into one of the worst crises in the nations' often-fraught bilateral ties since a 1965 treaty normalised relations. Carrying out the drills around the islands risks adding to the tensions, which have already been marked by a series of protests,
boycotts
and economic warnings.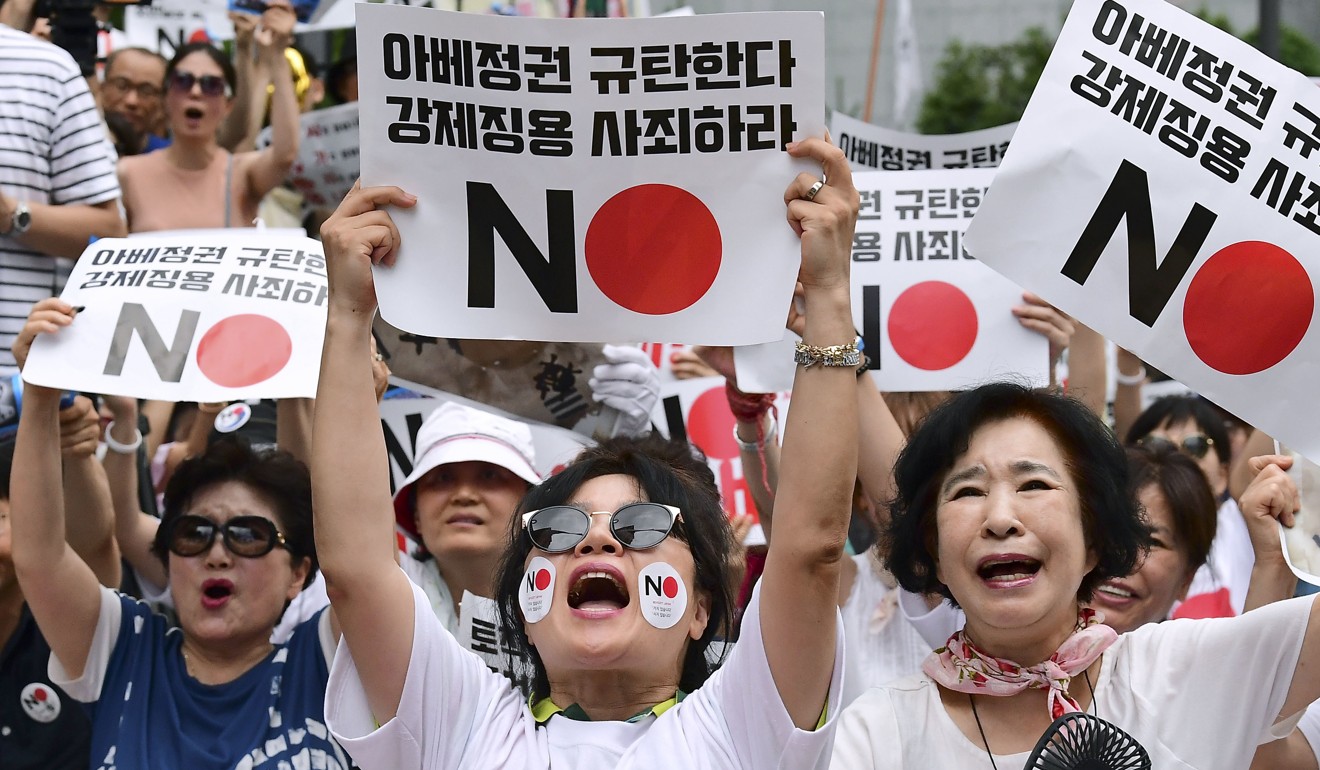 While South Korea's government had initially put off the twice-yearly drills to prevent worsening the relationship with Tokyo, as Japan is "continuing to exacerbate the situation", the drills could no longer be postponed, Yonhap said, citing a person it did not identify.
South Korea's
Samsung Electronics
, the world's largest memory chip maker, is already reeling from Japan's export curbs on three key materials needed to make semiconductors. An expanded list that includes machine technology could make it even harder for Samsung and the country's carmakers to operate, as they already import more than a third of their machinery equipment from Japan.
Lee Jae-yong, Samsung's de facto head, convened an emergency meeting of top executives on Monday to discuss ways it could overcome Japan's tighter export regulations.
"We need to be on alert but we must not be gripped by fear," Lee said at meeting, according to an unnamed official who was quoted by local media.
Seoul has announced plans to spend some 7.8 trillion won (US$6.5 billion) over the next seven years to develop technologies for industrial materials and parts as it moves to reduce its dependence on Japan amid the trade row.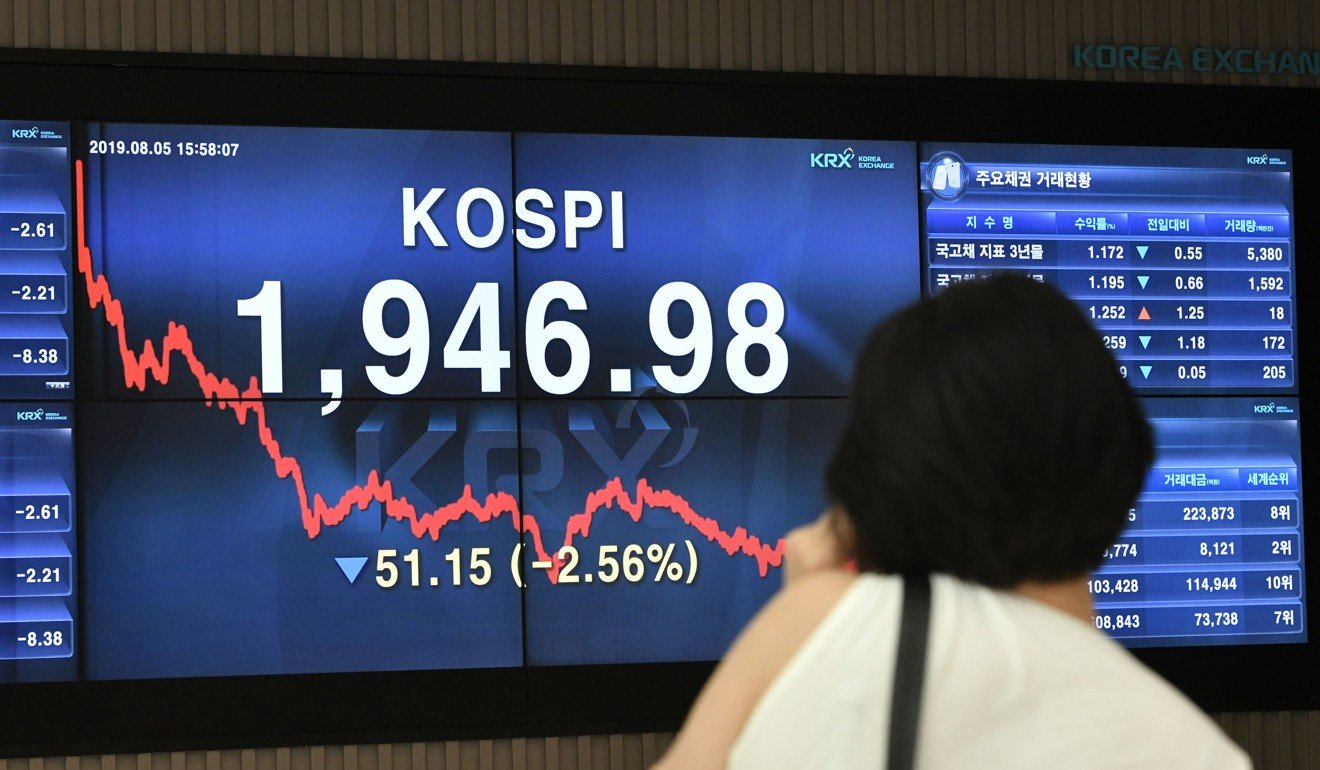 The government will also financially support South Korean companies in mergers with and acquisitions of foreign companies, and expand tax benefits to lure more international investment, South Korean Trade Minister Sung Yun-mo said on Monday, adding that labour and environmental regulations will also be eased so that local companies can boost production.
In a meeting with senior aides on Monday, South Korean President
Moon Jae-in
said the country must turn the trade dispute "into an opportunity to engage in sober self-reflection and establish a springboard" for the economy.
The dispute has reaffirmed the "urgent need to create a peace-driven economy" by cooperating with the North "to immediately catch up with Japan's advantages", Moon said.
"We will take the lead in establishing an order of peace on the Korean peninsula and stand firm in implementing the spirit of coexistence, co-prosperity and mutually beneficial cooperation on the international stage," he added.
In addition to boosting inter-Korean economic cooperation, the South aims to stabilise the supply of 100 key materials and parts in semiconductors, display screens,
automobiles
and other major export sectors, where its companies have heavily relied on Japanese imports to produce finished products.
"Our industries for materials, parts and equipment have been compared to a cormorant," said Sung, the trade minister, referring to how fishermen exploit the bird's behaviour of spitting out the fish it snatches from rivers, while explaining how South Korea's imports from Japan grew whenever its own exports increased.
He said those South Korean industries should become more like a pelican, which "raises its own chicks inside its bill, where it also keeps the food."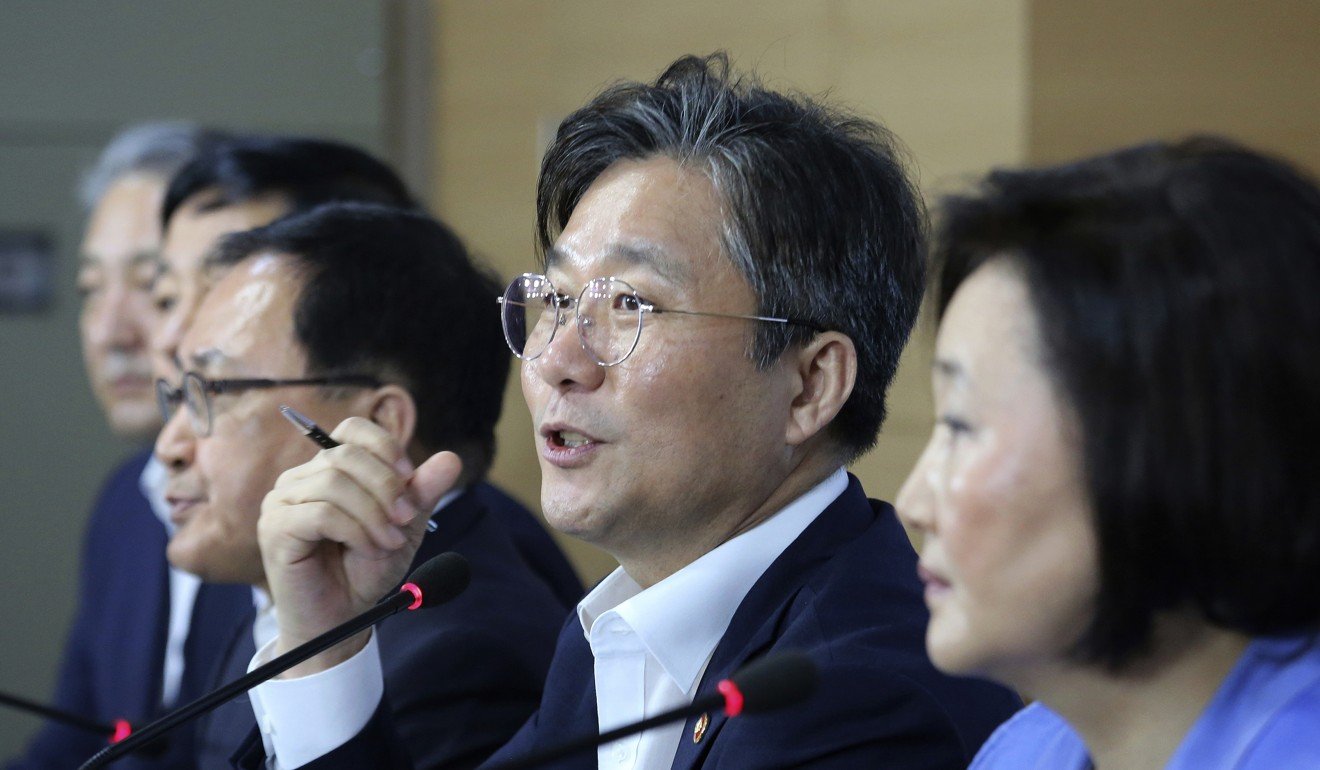 The decision followed
a measure introduced in July
to strengthen controls on certain technology exports to South Korean companies that rely on Japanese materials to produce computer chips and displays used in
smartphones
and TVs – key South Korean export products.
Additional reporting by Park Chan-kyong, Agence France-Presse, Bloomberg and Kyodo