Japan
Get more with myNEWS
A personalised news feed of stories that matter to you
Learn more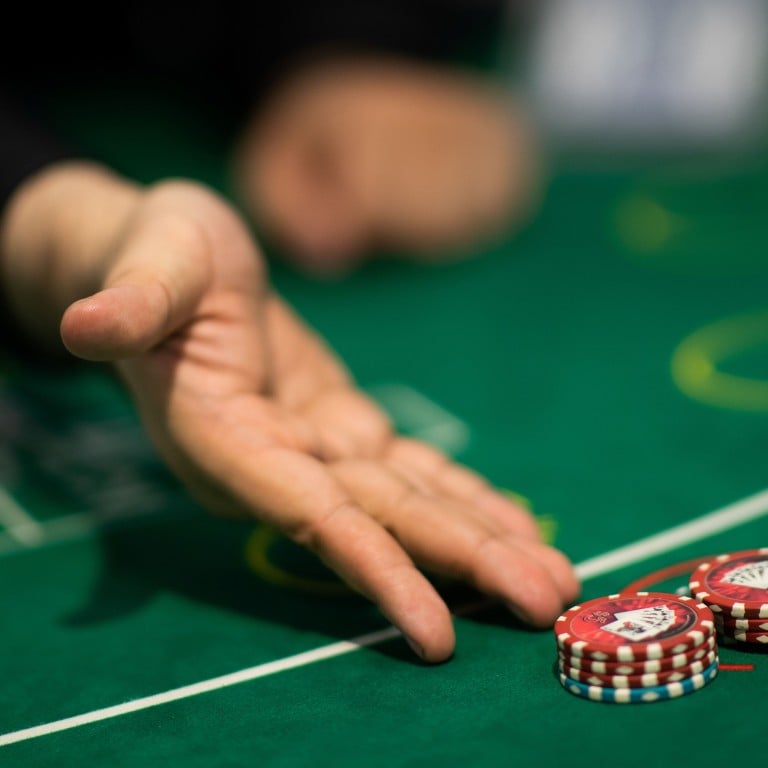 American casino giants bet big on Japan, raising gambling addiction fears
A new law legalising casinos in Japan was enacted last year, opening the floodgates for US companies looking beyond Las Vegas' oversaturated strip
But it remains to be seen how national and local governments will successfully establish an effective safety net to prevent problem gambling
Since the enactment of a law in July last year allowing casinos to open in
Japan
, large-scale resort operators from the
United States
have been boosting their promotional activities to enter the fray.
With the government's integrated resorts promotion law set to allow up to three coveted gaming licences for the development of casino resorts around the country, a potential market worth by some predictions 2 trillion yen (US$18.9 billion) a year, US casino giants are raising the stakes for what they hope will be a big payout.
Although expectations are high in Japan for substantial economic gains, including job creation, the potential involvement of such high-end casino operators as Wynn Resorts and MGM Resorts International has added to widespread public concern about a rise in gambling addiction and negative social impacts.
At a press conference held for Japanese media in a suburb of the US city of Boston on July 24, Wynn Resorts Development Japan President Chris Gordon spoke at length of the company's desire to build the "world's largest" integrated resort in a city such as Tokyo, Osaka or Yokohama.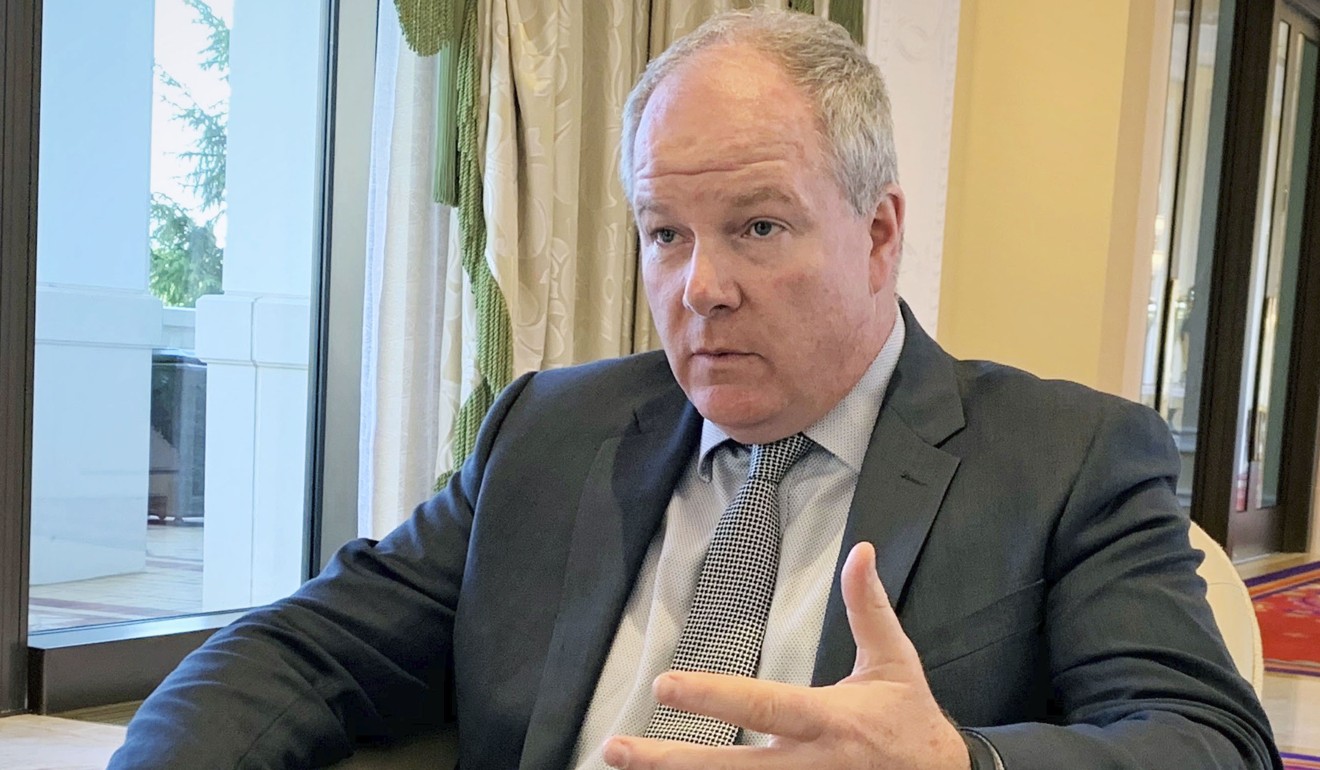 The term integrated resort refers to a comprehensive entertainment complex that, alongside casinos, incorporates facilities such as shopping malls, theatres, hotels and theme parks. The locations of three are expected to be chosen by next year at the earliest.
One of the biggest components of the resorts envisioned by Wynn would be making the space available for meetings, conferences, exhibitions and other similar events, said Gordon.
He also pointed to the newly opened US$2.6 billion Encore Boston Harbour in the US as an example of how the company had listened to concerns about deteriorating public safety linked to gambling by footing the bill for the hiring of 20 additional local police officers, as well as spending some US$65 million on road improvements around the 13-hectare property – including opening the waterfront to the public for the first time in over a century.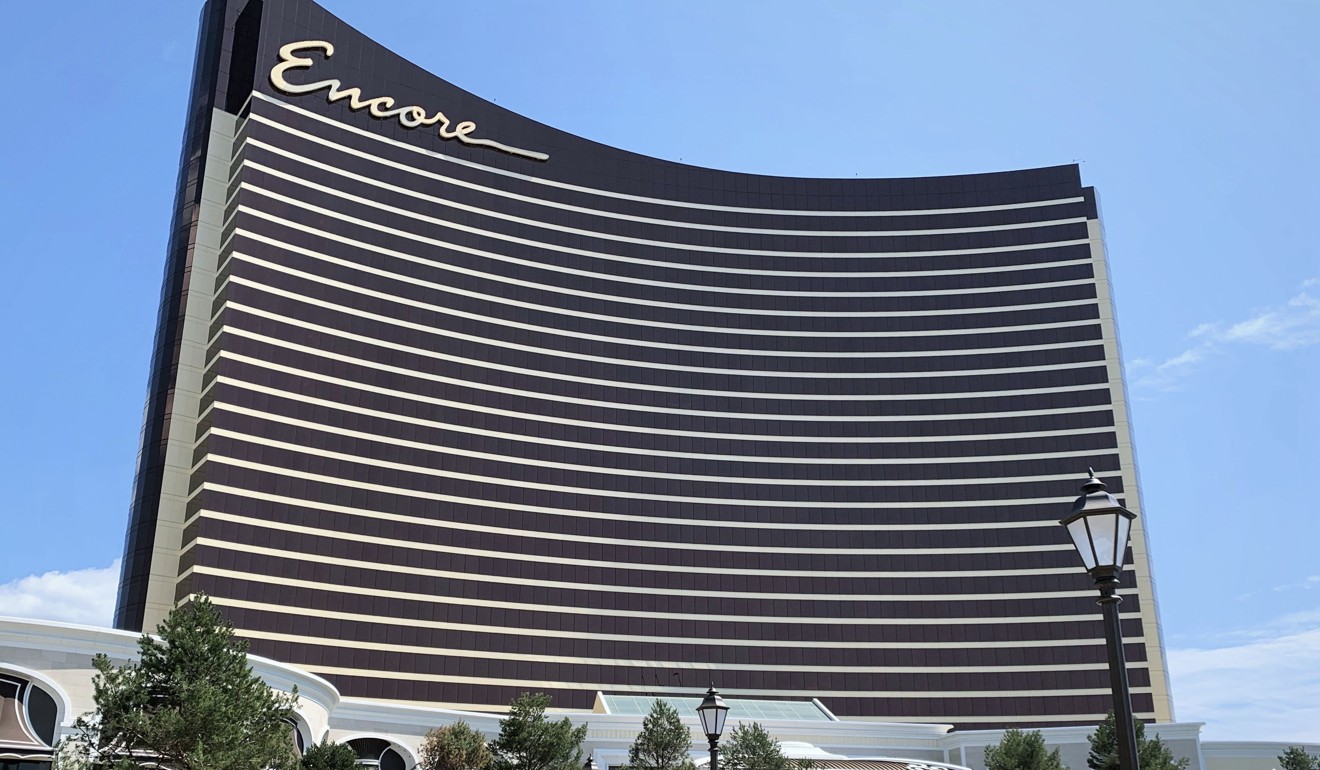 In June, Osaka's bureau for promoting integrated resorts announced that seven casino operators were vying against each other after sending in early request-for-concept documents for a gaming licences. Under the new legislation, the casino resorts are set to begin operating in the mid-2020s.
Among those making pitches in Osaka were Wynn Resorts, Las Vegas Sands Corporation and MGM Resorts International, which has teamed up with Japanese financial group Orix.
Of the non-US companies, Hong-Kong based Melco Resorts and Entertainment, and Genting Singapore are also said to be in the running, while two other companies have not made their bids or concepts public yet.
Las Vegas Sands recently dropped out of the Osaka race, saying it will instead focus on developing a resort in the Tokyo and Yokohama areas. MGM Resorts' CEO Jim Murren has said his company "remains deeply committed" to developing a resort in Osaka.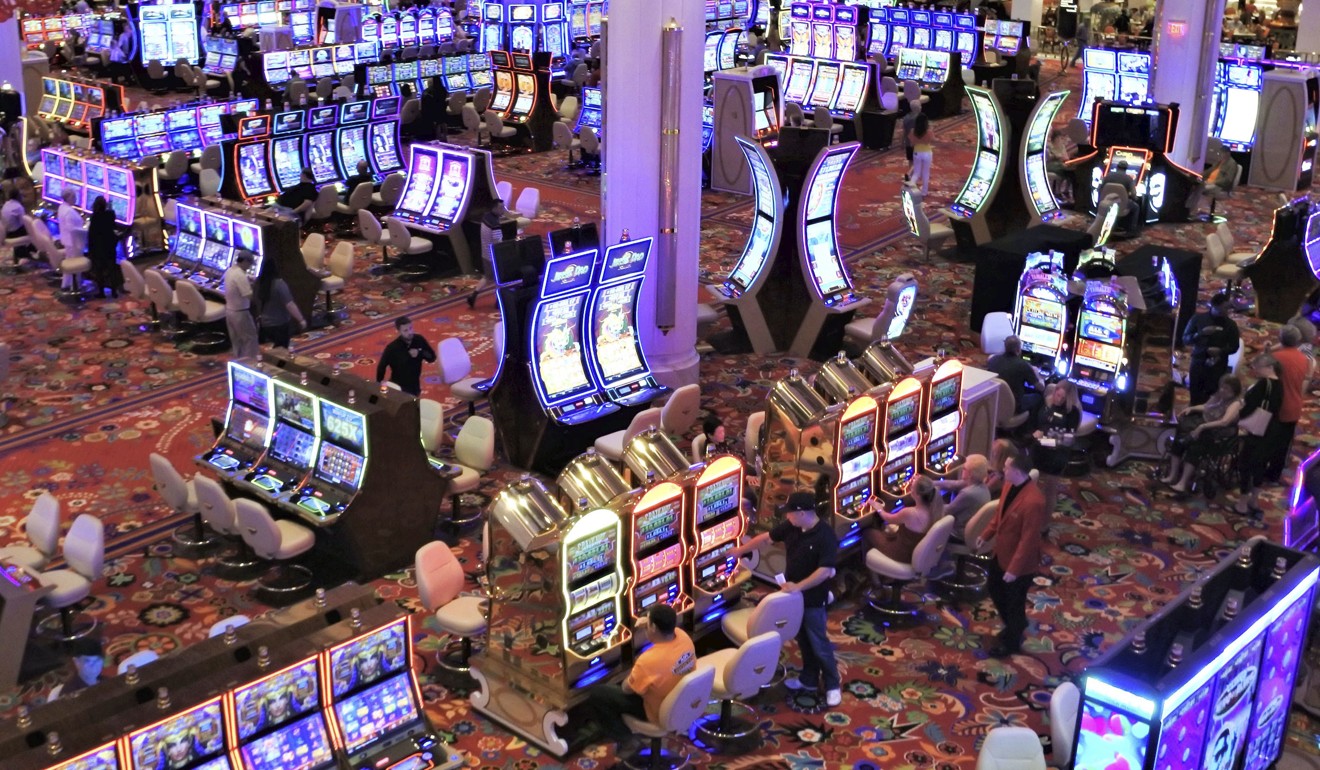 Wynn Resorts' Gordon said that if the company gets the green light, it would put all its energies into its Japanese resort – whether in Osaka or elsewhere.
"The whole company, president, vice-president, all the staff, will be focused on how to do that right. I think one of our real differentiators is how we really focus on the quality of every part," he said.
Although the Japanese government has not announced a policy to decide the three locations for the resorts, Osaka has been the most gung-ho, already proposing a plan to open a venue on Yumeshima Island, an artificial island in Osaka Bay, ahead of the 2025 World Expo in the city.
Osaka has estimated 1.96 trillion yen in total economic benefits, effective tax revenues of 250 billion yen and employment opportunities for 97,000 people per year, according to a 2017 prefectural report.
Gordon stressed that Japan's plans to boost tourism ahead of the 2020 Olympics and Paralympics is what makes it an attractive market for a casino resort. The government has targeted 40 million tourists by next year and a long-term goal of 60 million by 2030, establishing tourism as a key growth sector.
"As you know, the government has set goals for the next 20 years to raise tourism to a very high level. We like that. It's also a society that has had an interest in gaming – they certainly have gaming now with pachinko, horses and motorboats."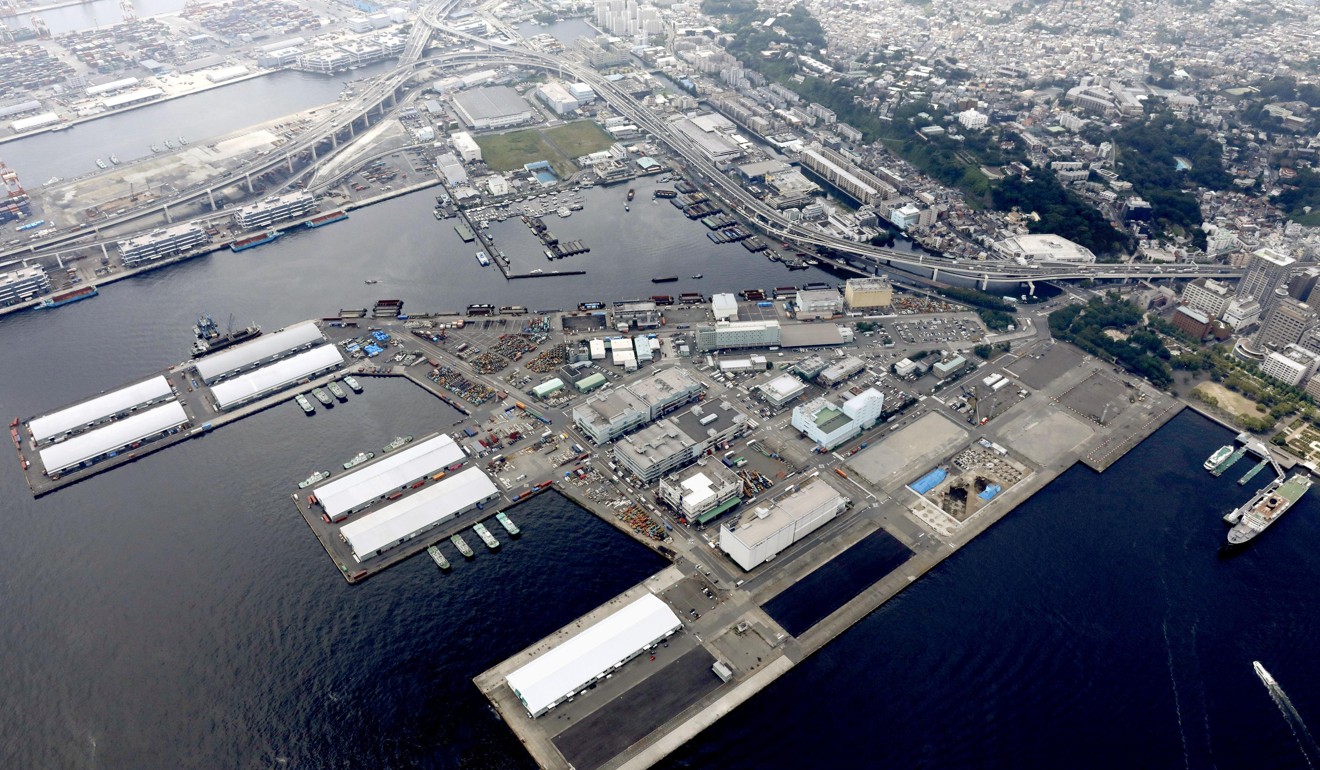 Yokohama recently threw its hat into the race and has said that with the cooperation of 12 casino operators, including Wynn Resorts, it estimates it could generate annual economic benefits of up to 1.6 trillion yen. It is considering building a resort at the 47-hectare Yamashita Wharf, near Yamashita Park, a major tourist site.
But the big US casino operators are not only looking to sink their teeth into the biggest cities in a market with the potential to become Asia's second largest after Macau. They are also considering regional hubs.
Native American tribal casino operator Mohegan Gaming and Entertainment and Florida-based Hard Rock International, which operates 11 hotel casinos worldwide, have both unveiled plans to build a resort in Hokkaido's Tomakomai.
Mohegan's plan, for example, features three deluxe hotel towers including 2,500 luxurious guestrooms of various styles, themes and size. The resort would cost between US$3.5 billion and US$4.5 billion to develop and employ up to 7,000 people, a public relations official for Mohegan said.
"During the winter, the region offers some of the best skiing on the planet. We believe there is an opportunity to further develop this industry. During the summer, the region is an ideal location to escape the heat in Tokyo, Seoul or Shanghai,'" the official said.
Another reason industry insiders give for the push to enter the Japanese market is a saturation of casinos in the US gambling hub of Las Vegas, making expansion there difficult.
As the main customers in Las Vegas have been Chinese, according to dealers, US casino operators have expanded their businesses into
Macau
and Singapore in recent years to more easily target a wealthy Chinese and South Asian clientele. Now, with Japan set to become more of a world tourist destination, new floodgates have been opened.
A public draft of the Japanese government's policy on the new resorts, which is expected to incorporate evaluations on economic impacts and gambling addiction, as well as location selection criteria and the deadline for applying for licences, is expected as early as next month.
As part of
efforts to tackle addiction
, residents of Japan will be charged a 6,000 yen (US$57) entrance fee for casinos and be limited to 10 visits per month and three per week.
A government report in 2017 estimated that 3.6 per cent of Japanese adults have been addicted to gambling at some point in their life, higher than the 1 to 2 per cent average in other developed countries, and that gamblers have a predilection for easily accessible pachinko parlours.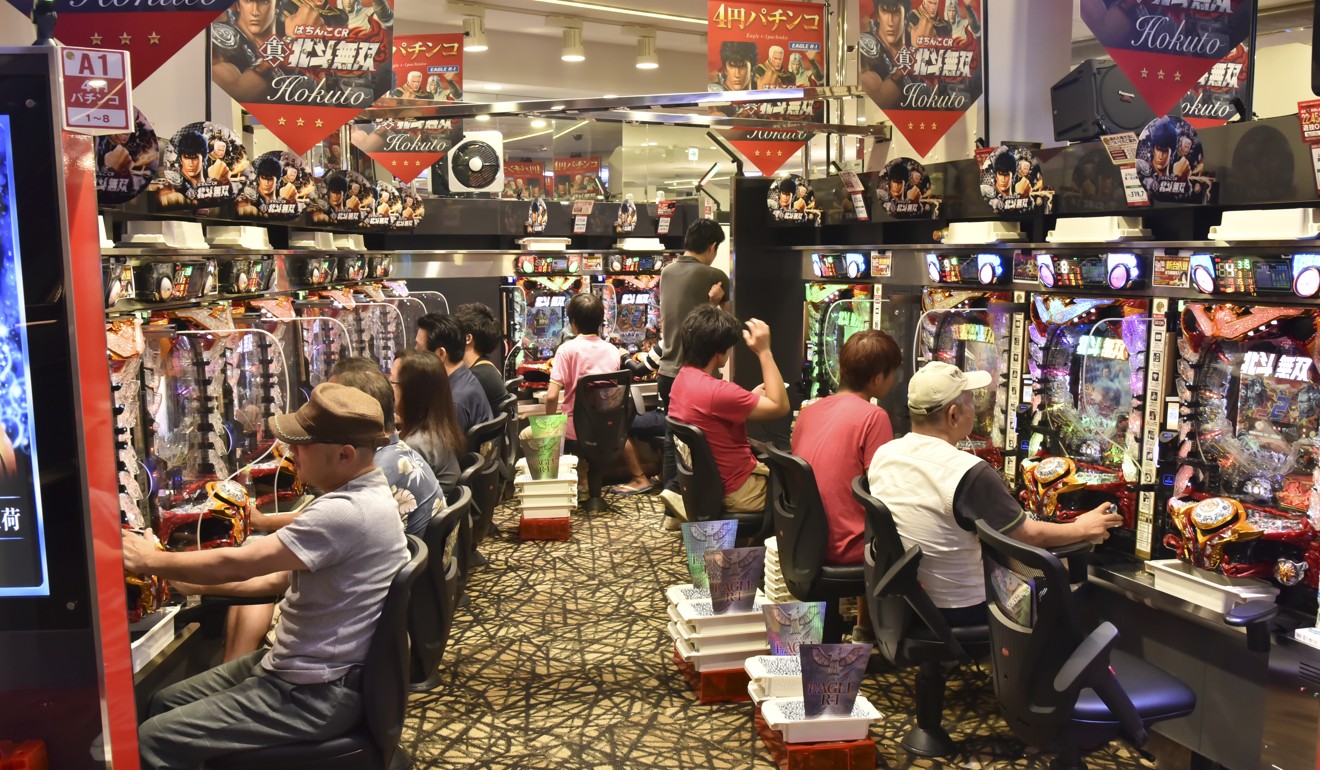 Nearly two-thirds of respondents to a Kyodo News poll conducted last year opposed opening casino resorts, citing concerns over gambling addiction and a possible increase in crime.
Bo Barnhard, an authority on gambling addiction at the University of Nevada Las Vegas, gave the example of
Singapore
, which opened its first casino in 2010 and dealt with gambling addiction by implementing various countermeasures and treatments.
As a result, gambling-related problems in the workplace or in personal relationships dropped off significantly "to a level below what existed before the legalisation of gambling," he said. "Japan can harness this kind of foreign know-how."
But as the new integrated resorts begin operations from the first half of the 2020s, it still remains to be seen how Japan's national and local governments will successfully establish an effective safety net to prevent problem gambling as well as criminal activities, such as money laundering, linked to casinos.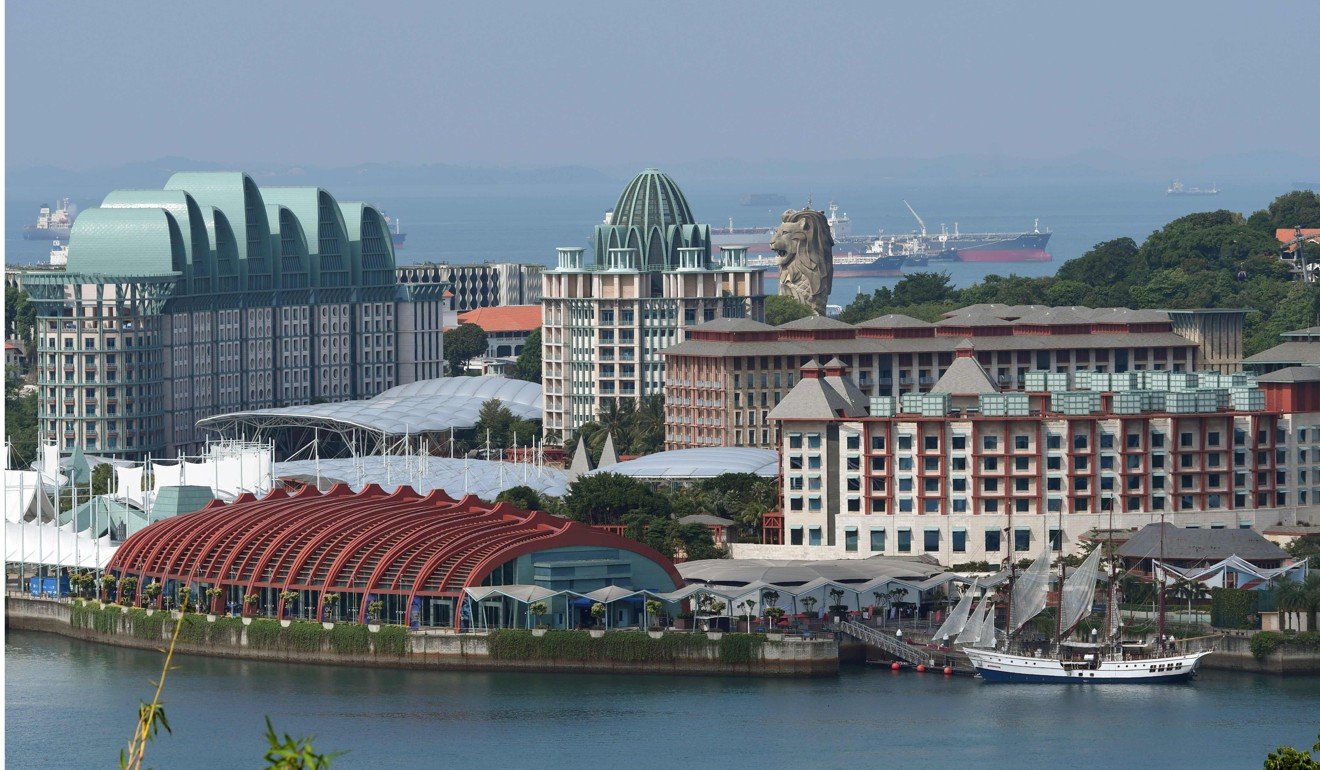 "Japan will likely have to create a similar organisation that will need to use evidence-based research to establish the best practices for exclusion, awareness, research and resources across all forms of gaming, including pachinko," he said.
"Technology can play a significant role through the training of staff, exclusionary programmes, analytics, and research."
As for dealing with the underworld of organised crime often linked with gambling, Wynn Resorts' Gordon said, "Without getting into specifics into what we'd do every day, we'd obviously work very closely with local law enforcement. The Japanese government are the experts as to what elements might be active in Japan. As we are in all our facilities, we would be extremely cooperative and aggressive."