Japan
Get more with myNEWS
A personalised news feed of stories that matter to you
Learn more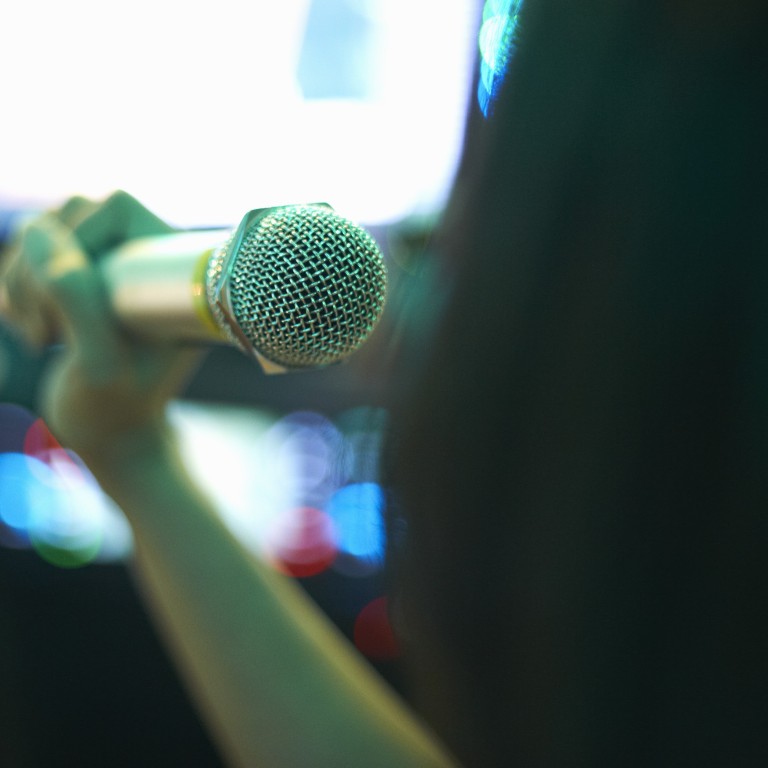 Japan's karaoke bars offer 'mask effect' feature to amplify singing while wearing face mask
As karaoke parlours reopen amid the coronavirus pandemic, a new setting can amplify mid-range to high-range pitches which are muffled through a mask
On Saturday, Japan reported about 650 new Covid-19 cases, the highest since April 11, with nearly half of them in Tokyo
Karaoke lovers can now sing their hearts out and hear their voices clearly even with their face masks on, thanks to a new feature recently installed on karaoke machines across
Japan
.
Individuals can utilise the new "mask effect" on the popular karaoke machine Joysound used in karaoke boxes across the country, according to Nagoya-based karaoke machine operator Xing Inc.
The singing parlours, which reopened in line with the lifting of the
coronavirus
state of emergency, have been seeing a rise in customers, albeit with the new normal of having their face masks on to prevent the spread of the novel coronavirus.
The newly introduced setting can be switched on using the Joysound device for selecting songs, and automatically amplifies the mid-range to high-range pitches, which can sound muffled through a mask.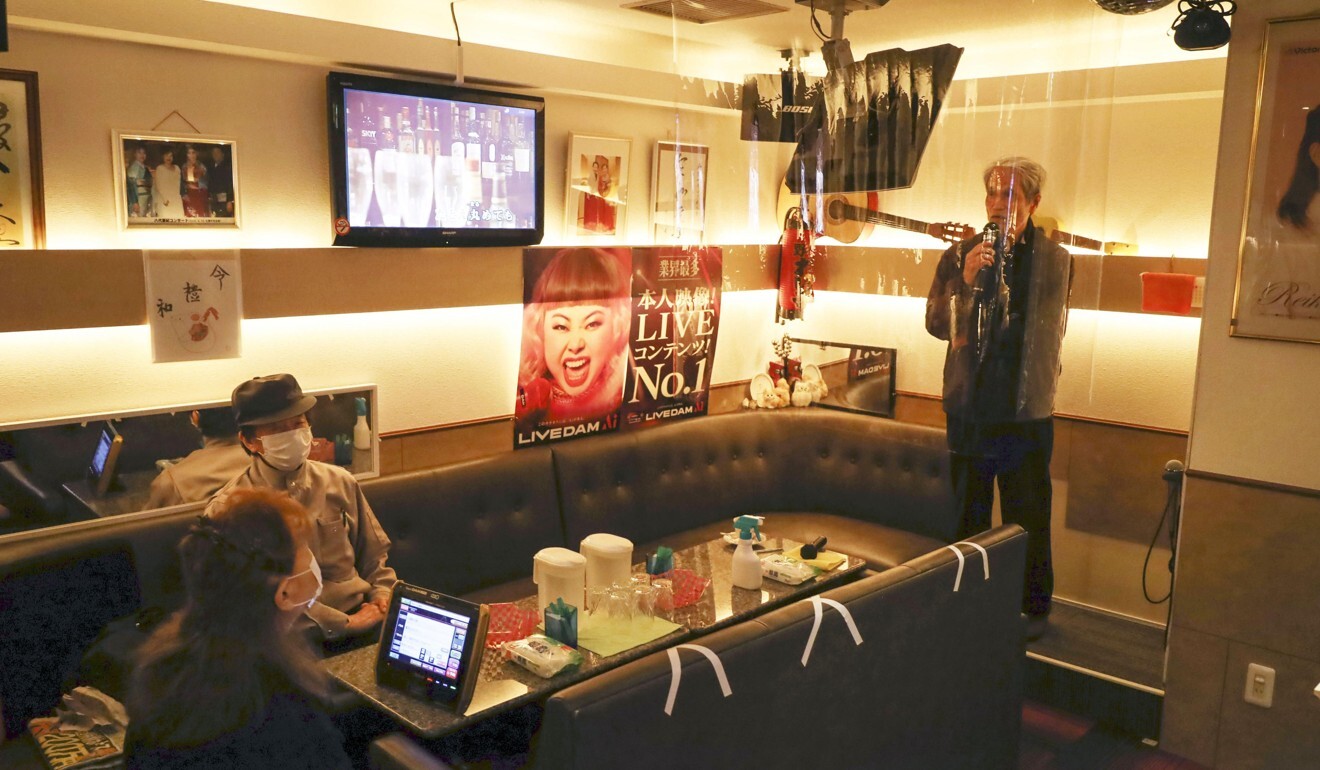 With the new feature, masked customers need not raise their voices even during the chorus – often associated with the climax of a song – to hear themselves clearly.
Karaoke venues, typically consisting of multiple rooms in various sizes equipped with karaoke machines, fall under the "3 Cs" – confined spaces, crowded places and close contact – that should be avoided to prevent the spread of the virus and were closed during the state of emergency declared across Japan since April.
The state of emergency was eventually lifted in late May, and business restrictions were eased in stages. With that, venues have resumed operations while implementing various countermeasures.
An industry group established guidelines in May to prevent the spread of the virus, including tips on ventilation, disinfecting and limiting the number of people.
"We will continue to devise ways for people to enjoy karaoke safely and carry out thorough measures [to curb the virus spread]," a company spokesperson said.
Japan reported about 650 new cases of the novel coronavirus on Saturday, the highest since April 11 and nearly half of which were confirmed in Tokyo, as a
resurgence in infections
has become more apparent also in other urban areas.
The Tokyo metropolitan government confirmed 290 new cases of the virus causing the Covid-19 respiratory illness. It is the third straight day for Tokyo to see its daily new cases reaching nearly 300, after reporting a single-day record of 293 on Friday and 286 on Thursday.
The latest figure now brings the cumulative total for Tokyo to 9,223, the most among the country's 47 prefectures.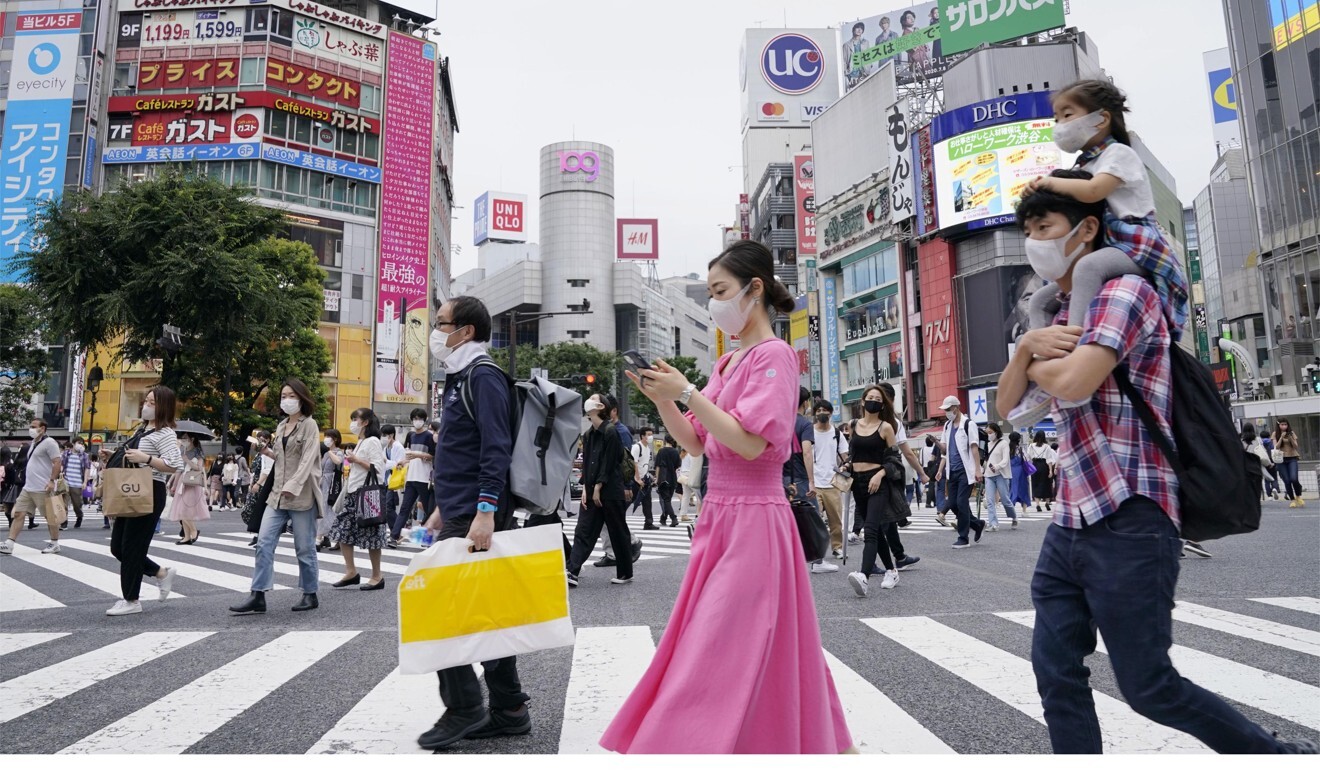 The capital has recently raised its alert for the coronavirus pandemic to the highest level following upticks in infections. For this month, it has been seeing nearly all of its new daily cases in triple-digit increases.
Other areas in Japan have also started seeing sharp rises in confirmed cases of the virus since a nationwide state of emergency was lifted in late May.
On Saturday, the highest single-day numbers since the lifting were marked in some prefectures including those near Tokyo – Kanagawa and Chiba, totalling 49 and 32, respectively – as well as Osaka in western Japan, where another 86 cases were reported.
The central Japan prefecture of Aichi and Kyoto near Osaka both reported a record 25 new Covid-19 cases.