Japan
Get more with myNEWS
A personalised news feed of stories that matter to you
Learn more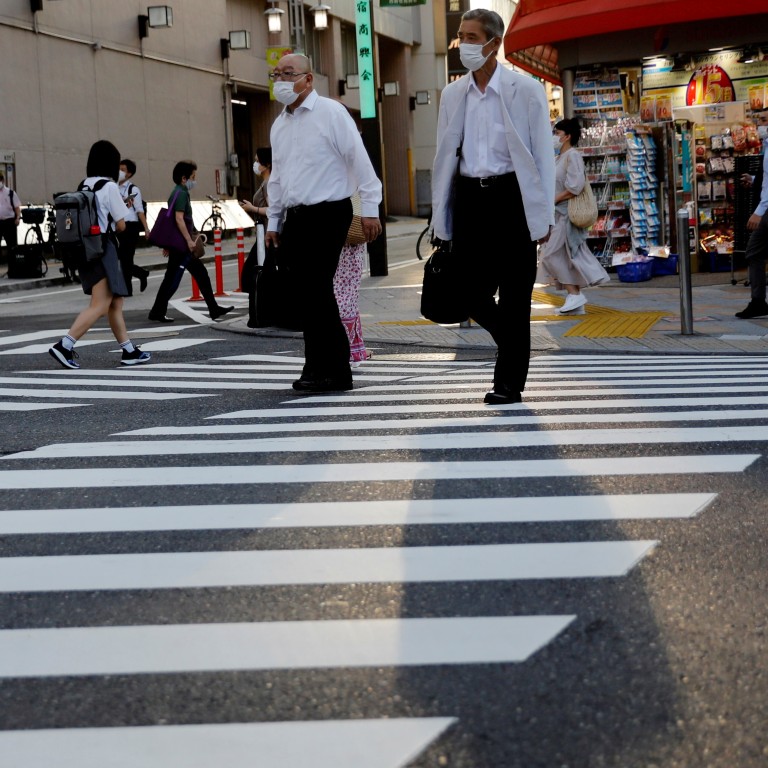 Japan's second quarter GDP shrinks 27.8 per cent, as virus wipes out 'Abenomics' gains
Japan saw its sharpest second quarter contraction on record as economic activity slowed during the Covid-19 state of emergency
Meanwhile, Prime Minister Shinzo Abe visited a Tokyo hospital on Monday for a medical check-up, amid speculation over his health
Japan
's economy suffered a record contraction in the second quarter as a
coronavirus
state of emergency and lockdowns in the country's major export markets hammered consumer spending, production and exports. A recent uptick in infections threatens to slow the recovery.
The third straight quarter of declines knocked the size of real gross domestic product (GDP) to decade-low levels, wiping out the benefits brought by Prime Minister
Shinzo Abe
's "Abenomics" stimulus policies deployed in late 2012.
Gross domestic product contracted an annualised 27.8 per cent in the three months through June from the previous quarter, the Cabinet Office reported on Monday, the worst on record for data going back to 1955. Analysts had forecast a 26.9 per cent decline. Until the pandemic, the economy's worst single quarter was during the global financial crisis, when GDP shrank about 18 per cent.
The figures showed a 28.9 per cent drop in private consumption was the biggest drag on the economy, accounting for almost 60 per cent of the slide in GDP, as the virus-triggered emergency in much of April and May kept shoppers at home and prompted businesses to close. Some factory production lines were also idled as lockdowns in export markets contributed to the slide.
Business investment dropped 5.8 per cent, faring much better than analysts expected. Net exports of goods and services subtracted 3 percentage points from GDP, on a non-annualised basis.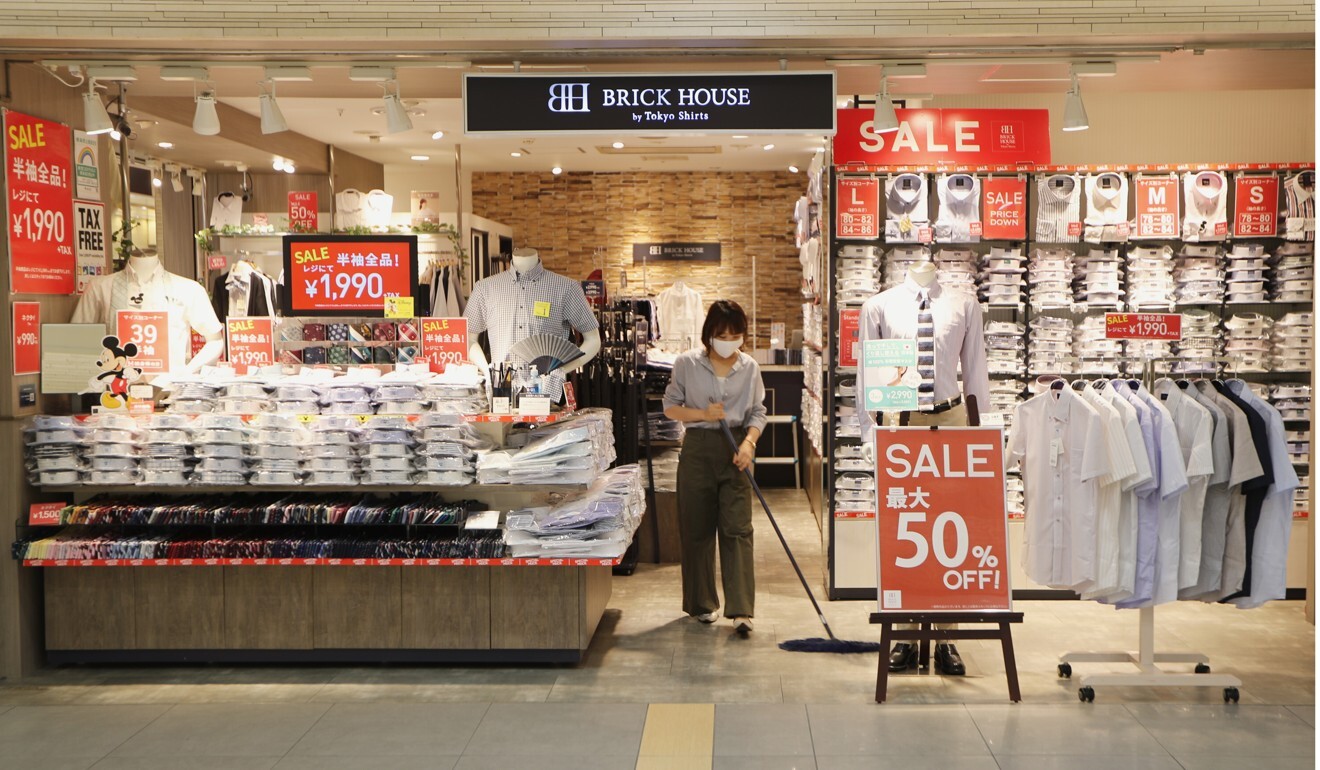 Monday's data confirms that Japan's economy shrank for a third straight quarter, hit first by trade wars and a sales tax hike, then by the virus.
Retail sales and factory output are already showing signs of recovery, but the rebound is fragile with exports still weak, Japan's virus cases rising and no Olympics-spending boost from tourists given the postponement of the Games.
Analysts see GDP rebounding by double-digits this quarter, but falling far short of regaining its lost ground. "GDP is likely to grow more than 10 per cent this quarter but after this huge drop, it shouldn't be taken as great news. It will take a while for the economy to get back to anything like a normal level," said Yoshiki Shinke, chief economist at Dai-Ichi Life Research Institute.
Still, massive government stimulus measures worth about US$2 trillion, including cash handouts, worker-retention subsidies and loan guarantees for businesses, have helped prevent a surge in bankruptcies or the jobless rate. But these have come at the cost of adding to the heaviest public debt burden among advanced economies, with the government projecting it has no chance of balancing the budget this decade.
Economists say more aid could come in the fall, though it may draw on reserves set aside in recent budgets. Beefed-up job-retention subsidies are due to expire at the end of next month.
"While it may not be large in scale, the government may put together a third extra budget by the end of this year or early next year. Still it's difficult to focus on demand revitalisation at this point," said Harumi Taguchi at IHS Markit. "The emphasis must first be placed on keeping businesses afloat if increases in infections aren't contained."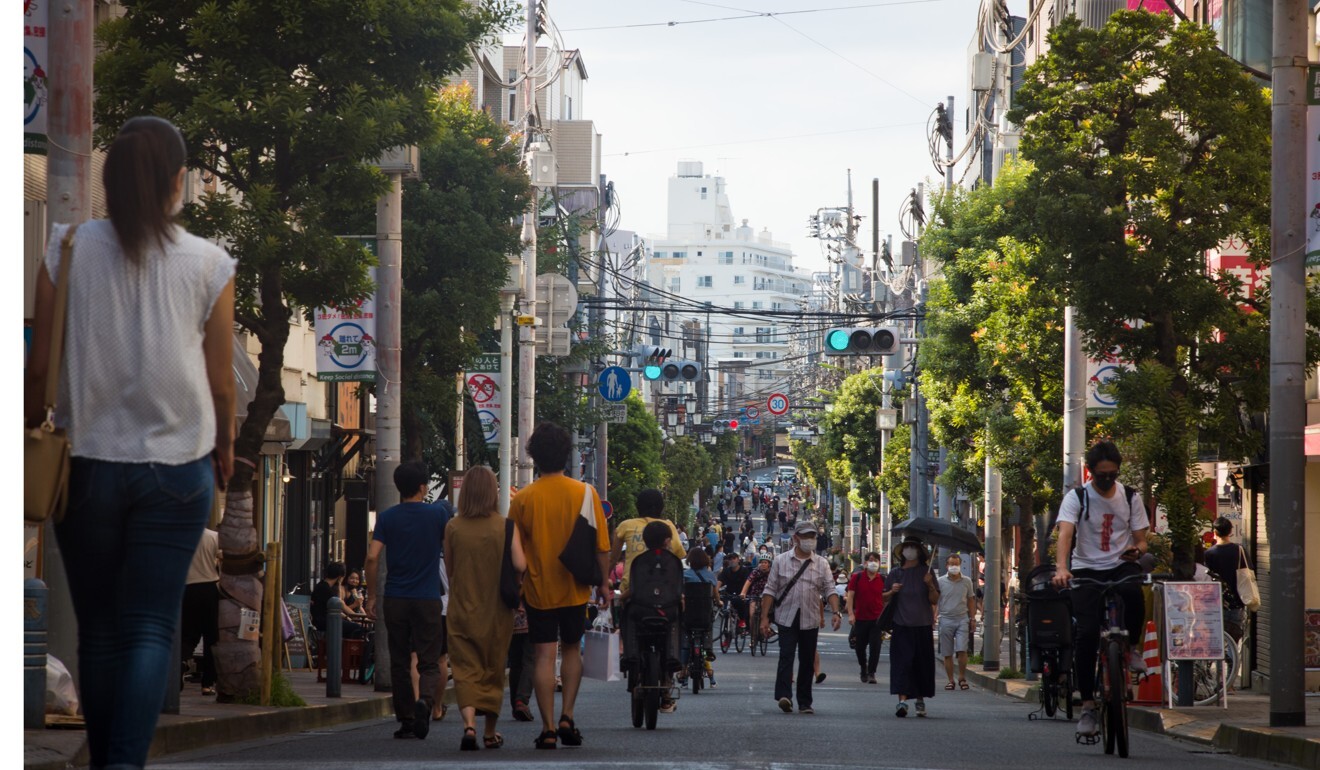 The speed of Japan's recovery will partly depend on how quickly an uptick in virus infections can be contained and whether activity will need to be restricted again, with policymakers insisting there can be no blanket return to pre-virus ways of life. The likelihood and nature of future government support measures will also depend on whether consumers and companies are ready to ramp up spending and production.
"If we just go back to the way we used to live, infections will rise," said economy minister Yasutoshi Nishimura, calling on people and companies to think about ways to prevent transmission of the virus while at the same time increasing economic activity.
Nishimura said the government would do all it could to protect jobs and livelihoods and defended the administration's efforts to support the economy, pointing out that other major countries had suffered more. Still, he said it was possible the government would reintroduce a state of emergency if infections jump.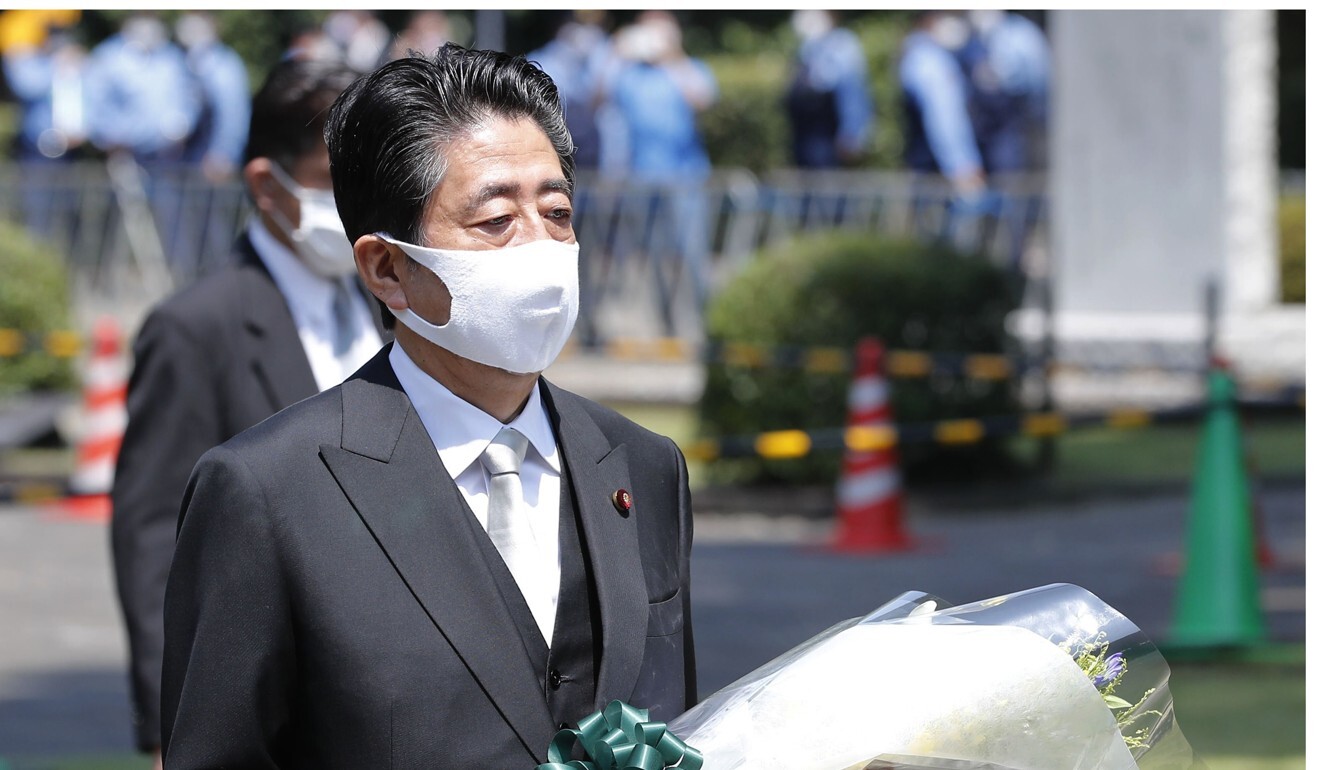 Meanwhile, the Japanese prime minister
visited a Tokyo hospital on Monday after his avoidance of extended public appearances sparked speculation about the health of the country's longest-serving premier.
Abe, 65, was seen arriving by car at Keio University Hospital in Tokyo, in video broadcast by Japanese television networks. He was going to undergo a one-day health check-up, Kyodo News cited an aide as saying, while broadcaster TBS said he had undergone a full health examination as recently as June.
The Prime Minister's Office has not put out an official statement on the matter.
Abe has not held a full-length news conference since mid-June, and has rebuffed opposition calls for a new session of parliament to debate policies for controlling the coronavirus and its economic fallout.
Abe resigned in 2007 after an abbreviated first term in office, citing a worsening of chronic ulcerative colitis. When he made a comeback in 2012 that started his current run as prime minister, aides said the introduction of a new drug had enabled him to bring the condition under control.
Chief Cabinet Secretary Yoshihide Suga, who works closely with Abe on a daily basis, said on August 4 he did not believe there was any problem with the premier's health.
Additional reporting by Reuters