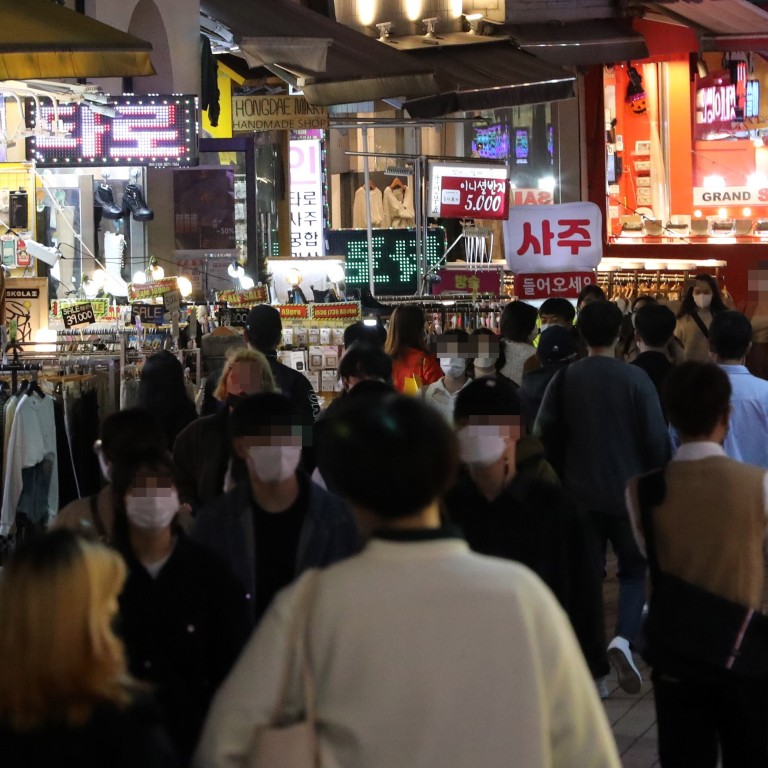 Coronavirus: Singapore reports no new local cases; India sees lowest daily tally since August
This is the first time since February that Singapore has not had any Covid-19 cases in the community, following an outbreak in worker dormitories
South Korea reported its first triple-digit increase in six days, while India registered 55,342 infections and New South Wales will ease restrictions
Singapore
recorded no new local cases of
Covid-19
for the first time since February, as the city state rebounded from an outbreak in migrant worker dormitories that at one stage contributed to more than a thousand infections a day.
There were no cases in the community as well as in the foreign worker dormitories, according to a statement from the Ministry of Health. There were four new imported cases.
The major milestone comes two months after Singapore declared dormitories – where some 300,000 migrant workers live – clear of the virus, though some infection clusters continued to persist after that. Already, the outbreak among the more than 54,000 workers has forced a rethink of Singapore's management and reliance on its low-wage labour force, having been one of the earliest examples of the pandemic's disproportionate impact on vulnerable groups.
In the rest of the country, virus cases were kept at low levels through mandatory mask-wearing and other social distancing measures as the economy largely reopened in June. The country has ramped up containment strategies, including contact-tracing and targeted testing, and has also launched clinical trials of a Covid-19 vaccine.
South Korea sees triple-digit increase
South Korea
reported 102 new
coronavirus
cases as of Monday midnight, marking the first triple-digit increase in six days, the Korea Disease Control and Prevention Agency (KDCA) said on Tuesday.
Daily infections had fallen largely into the double-digit range in the past two weeks, which led the government to relax some rules on social distancing this week, including allowing high-risk businesses like nightclubs and karaoke bars to reopen and for professional sports leagues to proceed with plans to bring back fans in the stands.
The latest daily tally was slightly up from 97 a day before and the country reported one additional
Covid-19
death. It brought the total number of coronavirus infections to 24,805 and the death toll to 434, the KDCA said.
The increase was chiefly ascribed to recent spikes in imported cases in line with resurgences in infections around the globe.
Of the new cases, 69 were domestically transmitted, and 33 imported. The largest portion of imported cases came from Russia, with 14, followed by Japan with five and Nepal with four, KDCA data showed.
India's new cases fall
India
has registered 55,342 new coronavirus cases, its lowest single-day tally since mid-August.
The Health Ministry raised India's confirmed total to more than 7.17 million cases on Tuesday but said the country was showing a trend of declining daily cases over the last five weeks. The ministry also reported 706 deaths in the past 24 hours, raising the toll to 109,856.
According to data shared by the Health Ministry, the average number of daily cases from September 9-15 was 92,830. The average has steadily declined since then, falling to under 73,000 per day over the last week.
Meanwhile, India's testing rate has remained constant, with almost 1.1 million tests being carried out every day.
India, a country of nearly 1.4 billion people, is second in the world in total cases, behind only the US, which has confirmed over 7.8 million infections.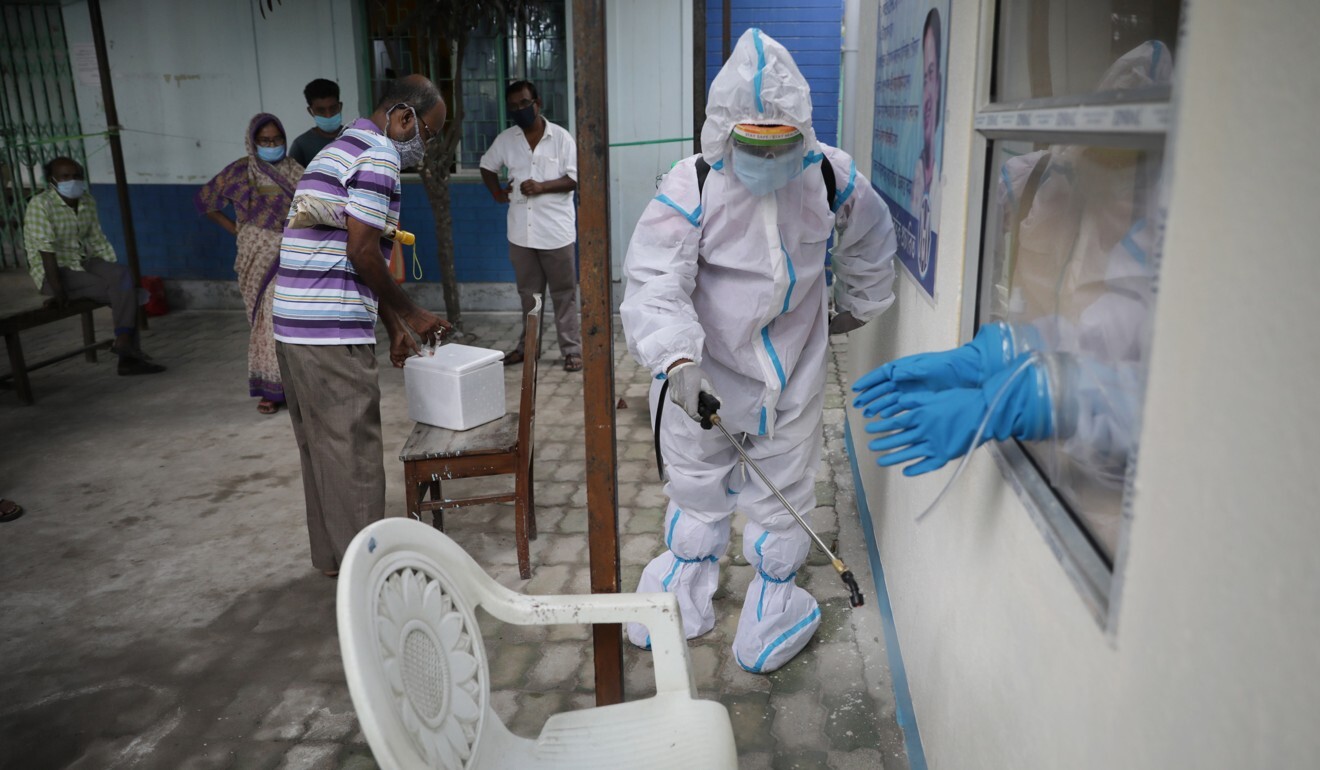 Australia's NSW to relax restrictions
Australia's most populous state said on Tuesday it will ease restrictions despite reporting the biggest one-day jump in new Covid-19 cases in six weeks.
New South Wales (NSW) said that from October 16 venues that offer outdoor dining will be allowed to have double the number of patrons outside. NSW previously required such venues to ensure four square metres (13 square feet) for each patron.
"We know particularly in our state during this pandemic some of the hardest hit industries have been arts and recreation and hospitality," NSW Treasurer Dominic Perrottet said.
The easing of restrictions comes despite NSW reporting 13 Covid-19 cases in the past 24 hours, the biggest one-day rise in infections since September 2.
Australia has now reported just over 27,000 infections and 899 deaths from the disease caused by the new coronavirus. The bulk of Australia's infections have been in Victoria state, which is entering its third month of a stringent lockdown.
Victorian authorities have said most of the restrictions will be eased when the average number of daily Covid-19 infections over a two-week period falls below five. The average stood at 10 on Tuesday, threatening to prolong the lockdown.
Asia-Pacific travel restrictions easing
Asia-Pacific countries including Singapore, Australia, Japan and Thailand are gradually easing some international travel restrictions as coronavirus cases slow, in hopes of helping to revive their economies.
International travel in Asia has collapsed during the pandemic because of border closures, with passenger numbers down 97 per cent in August, according to the Association of Asia-Pacific Airlines.
A Singapore-Indonesia deal announced on Monday for essential business and official travel will require an application and Covid-19 swab tests both before and after travel.
Singapore had established similar agreements with China, South Korea, Japan, Malaysia, and opened unilaterally to general visitors from New Zealand, Brunei, Vietnam and most of Australia.
New Zealanders will be able to travel to some parts of Australia starting Friday without quarantining, including to New South Wales, Canberra and the Northern Territory.
However, New Zealanders who return from Australia must quarantine for two weeks under government supervision at the cost of NZ$3,100 (US$2,064) for the first person and more for additional family members.
New Zealand, due to hold an election on October 17, has said it does not plan open its borders to Australians for now.
Australia is also in talks with Japan, South Korea, Singapore and South Pacific nations on reopening travel as coronavirus infections ease.
Japan and Vietnam will allow short-term business travel with each other. Japan is also planning to remove a ban on overseas travel to China and 11 other countries and regions including Taiwan, Australia, New Zealand, Singapore, South Korea, Vietnam and Malaysia next month.
Thailand plans to receive the first groups of over 100 Chinese tourists this month, according to Thai tourism authorities.
They will be subject to preflight testing and a 14-day self-paid quarantine at government-approved hotels, where they will be tested for Covid twice. The tourists will also need to download a GPS and Bluetooth based tracking app that has not yet been launched.
China, where the outbreak originated, last month allowed foreigners with valid residence permits to re-enter the country and it has set up business travel corridors with Singapore and South Korea but most arrivals remain banned.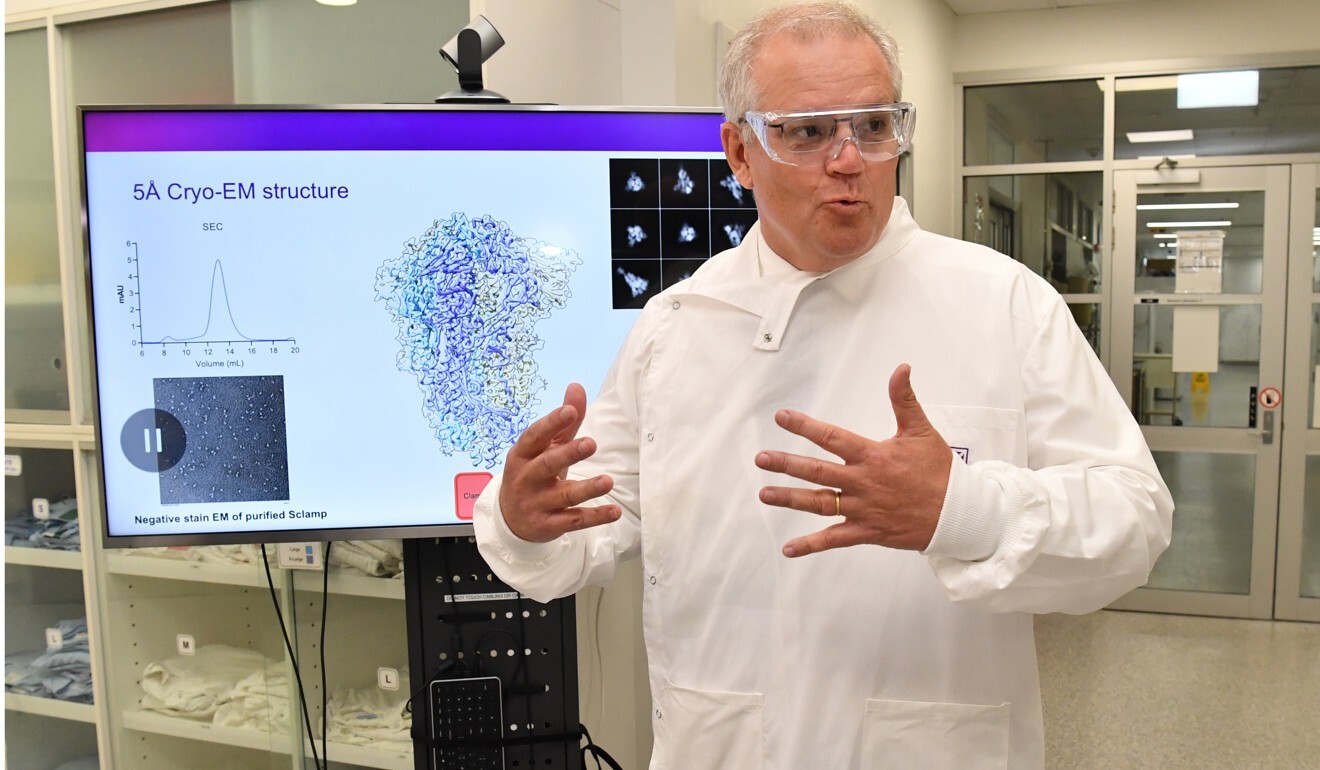 Australians urged to 'Holiday Here This Year'
Australians are being told to forget about booking overseas holidays "for the foreseeable future" and instead urged to travel within the country as part of a new domestic tourism push launched on Tuesday.
The government has indicated that travel to tourism hotspots including Europe and the United States might not be an option in 2021 if a Covid-19 vaccine is not found.
In a bid to revive the local tourism industry, which employs one in 13 Australians, the government has rolled out a A$7 million (US$5 million) "Holiday Here This Year" ad campaign.
"Our Government has stepped up to the plate, providing billions in economic assistance to the industry," Tourism Minister Simon Birmingham said in a statement.
"With our international borders expected to remain closed for the foreseeable future and the summer holidays only a couple of months away, this is a shout out to all Australians, who are in a position to do so, to try something new and consider booking a holiday to a destination within Australia."
The campaign suggests taking surfing lessons in Byron Bay or a boat trip out to the Great Barrier Reef.
Reporting by Reuters, Bloomberg, Associated Press, DPA
This article appeared in the South China Morning Post print edition as: Singapore clear while South Korea hits triple digits