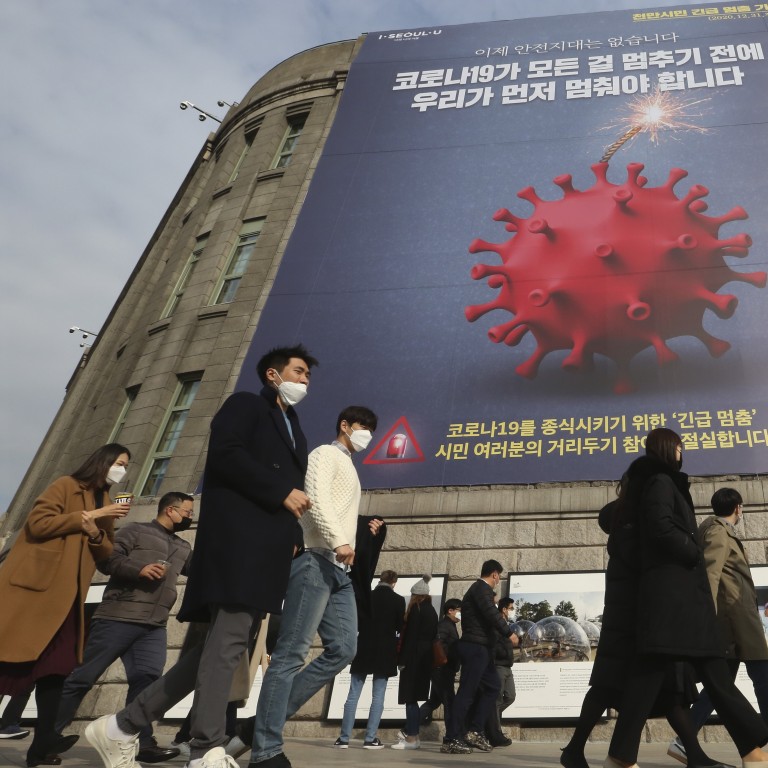 Coronavirus: South Korea battles third wave; Singapore reports first local case in two weeks
South Korea reported 583 new infections as the military imposed a 10-day ban on soldiers taking leave
Singapore saw its first locally transmitted Covid-19 case in nearly two weeks, while six members of Pakistan's cricket squad in New Zealand tested positive
South Korea reported 583 new
coronavirus
cases, the highest since March, as the country grapples with a third wave of infections, Health Minister Park Neung-hoo said on Thursday.
The daily tally exceeded 500 for the first time since March 6, when
South Korea
battled the first major Covid-19 epidemic outside China.
The government reimposed tough social distancing rules on Seoul and surrounding regions this week after the daily numbers began hovering above 300 new coronavirus cases last week.
Meanwhile, the military ordered strict social distancing measures including a 10-day ban on soldiers taking leave, Yonhap reported on Thursday. The curbs came after more than 50 new Covid-19 cases were reported from a military training facility this week.
Thursday's caseload is also above the peak in the country's second wave of virus infections on August 27, when 441 cases were confirmed in a single day.
"This has only been waiting to happen," said Professor Kim Woo-joo of Korea University Guro Hospital.
Kim said eased distancing led people to let their guard down, patronising bars, restaurants and travelling freely for more than a month before authorities reinstated Covid-19 restrictions.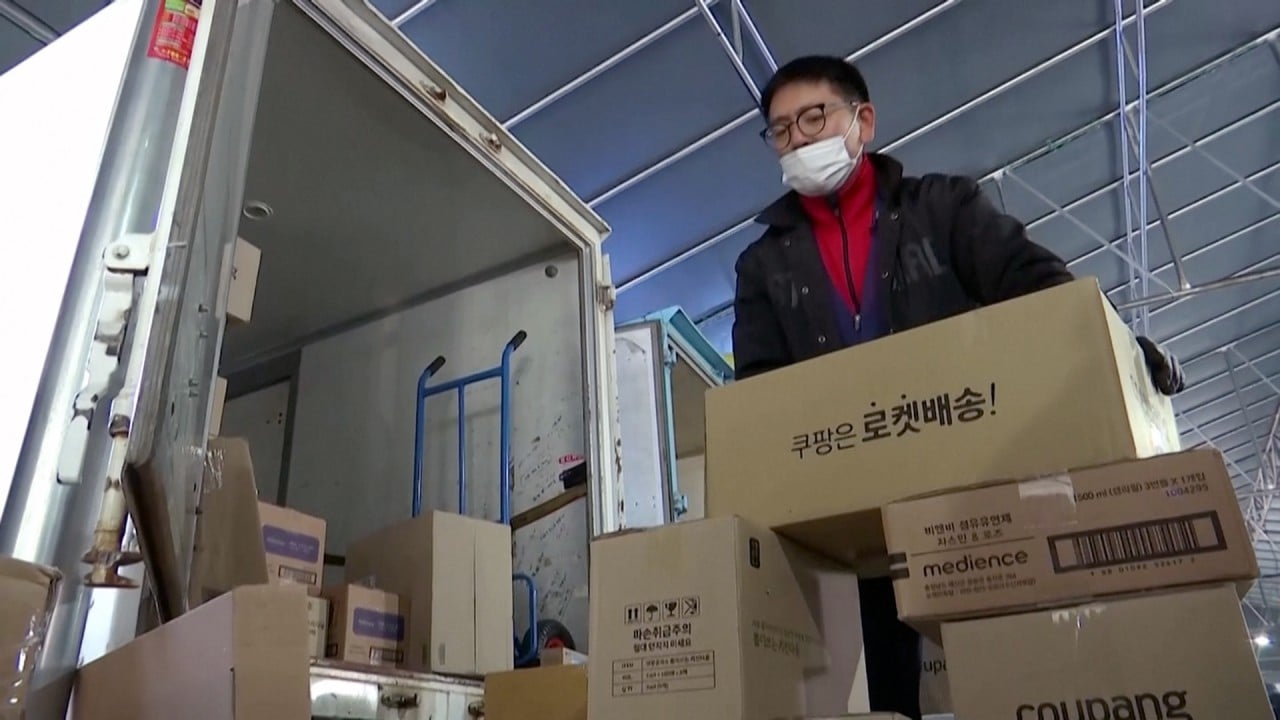 03:44
Deaths of South Korean couriers blamed on overwork during pandemic delivery boom
Deaths of South Korean couriers blamed on overwork during pandemic delivery boom
"Differently from the first wave in February and March and the second wave in August and September when cluster infections were confined to limited areas, infections are now occurring in many different places at the same time, making the job of contact tracing extremely difficult," he said.
Health Minister Park also expressed concerns that the rate of confirmed patients in their 20-30s had spiked to 28 per cent of total cases over the past month.
"Covid-19 has arrived right beside you and your family," he told a meeting. "We're in a situation where it is not strange at all if anyone contracts the virus during our daily lives."
Infections among young people, many of whom show no symptoms, prompted the government to urge students to stop attending cram schools and private lessons ahead of college entrance exams slated for December 3.
"Infections are emerging concurrently in our daily lives including family gatherings and informal get-togethers which makes it difficult for the government to take pre-emptive action," Education Minister Yoo Eun-hae told a briefing.
Singapore finds first local case in nearly two weeks
Singapore
confirmed its first case of locally transmitted Covid-19 in almost two weeks, the country's Ministry of Health said in a statement on Thursday.
The government said the case was identified in the community and there are no new cases in the foreign worker dormitories.
There are also four imported cases, of people who were placed on stay-home notice upon arrival in Singapore.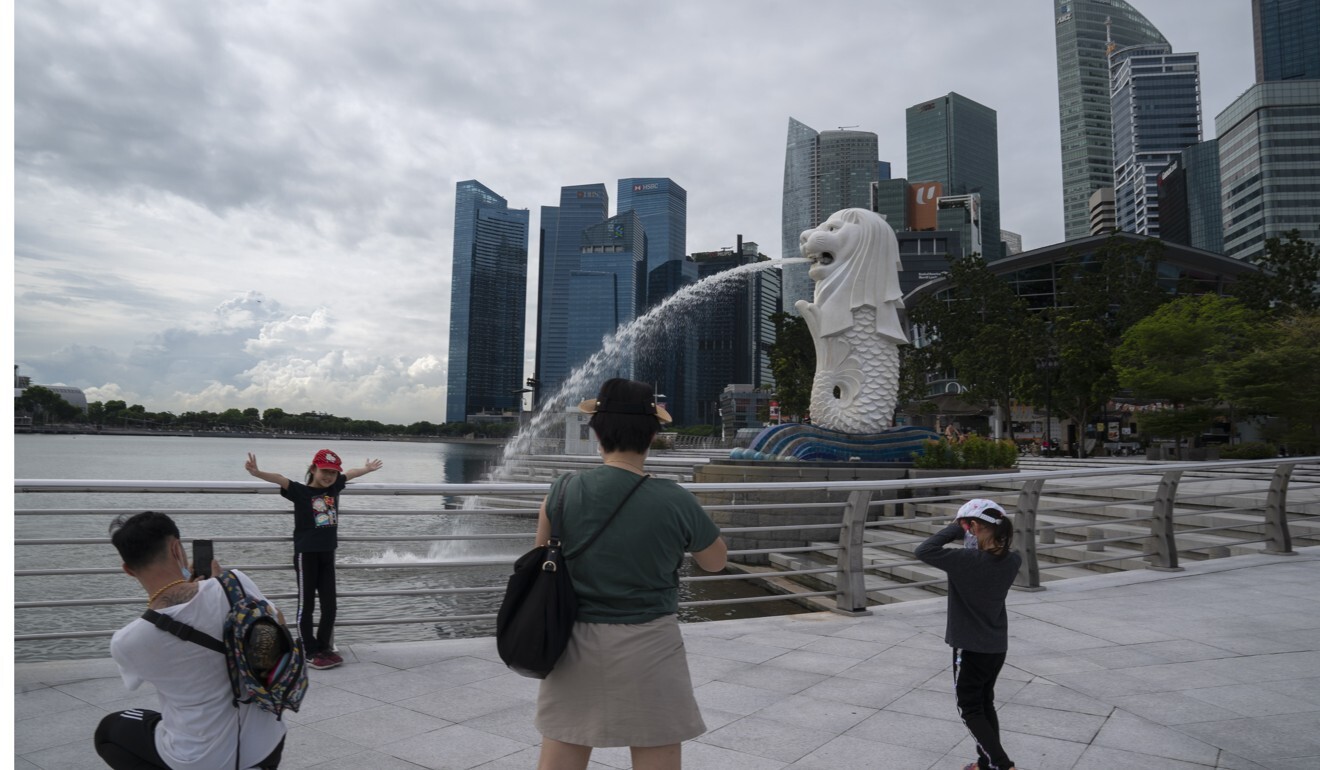 Pakistan cricketers infected in New Zealand
Six members of the
Pakistan
cricket squad in New Zealand have tested positive for Covid-19 and have been moved from managed isolation into quarantine.
Two of the cases are deemed historical and four are new but all six players will move to the quarantine arm of their isolation facility.
The Pakistan team's exemption to train while in managed isolation will be withheld until an investigation has been completed. All players were tested four times before their departure from Lahore to New Zealand and were negative on each occasion.
Separately, the West Indies squad was also found to have breached protocols while in managed isolation earlier this month. Close circuit television footage showed players mixing in hotel corridors and sharing food, beaching the requirements of their internal bubbles. New Zealand Cricket said that some members of the Pakistani team had contravened protocols on the first day of managed isolation.
Japanese cities implement curbs
The city of Nagoya said on Thursday it will ask stores that serve alcohol to shorten their operating hours to prevent the spread of the novel coronavirus, joining the ranks of Tokyo, Osaka and Sapporo amid growing unease of a resurgence in metropolises and record-breaking numbers across Japan.
The government of the northern main island of Hokkaido, which has been asking nightlife establishments not to operate between 10pm and 5am since November 7, also decided on Thursday to extend the duration of its request to December 11. The local government originally planned to lift the request on Saturday.
On Thursday, daily infections reported for Tokyo remained high at 481 cases after it experienced over 500 cases over three straight days last week, rising to as high as 539 on Saturday. The nationwide tally topped 2,500 on Thursday, the second highest on record after 2,592 were reported on Saturday.
"The next three weeks are crucial" to slow the pace of infections, Prime Minister Yoshihide Suga told reporters, urging people to continue taking basic precautions including wearing masks, washing hands and practising social distancing. "We, as a nation, will continue to support all businesses that cooperate."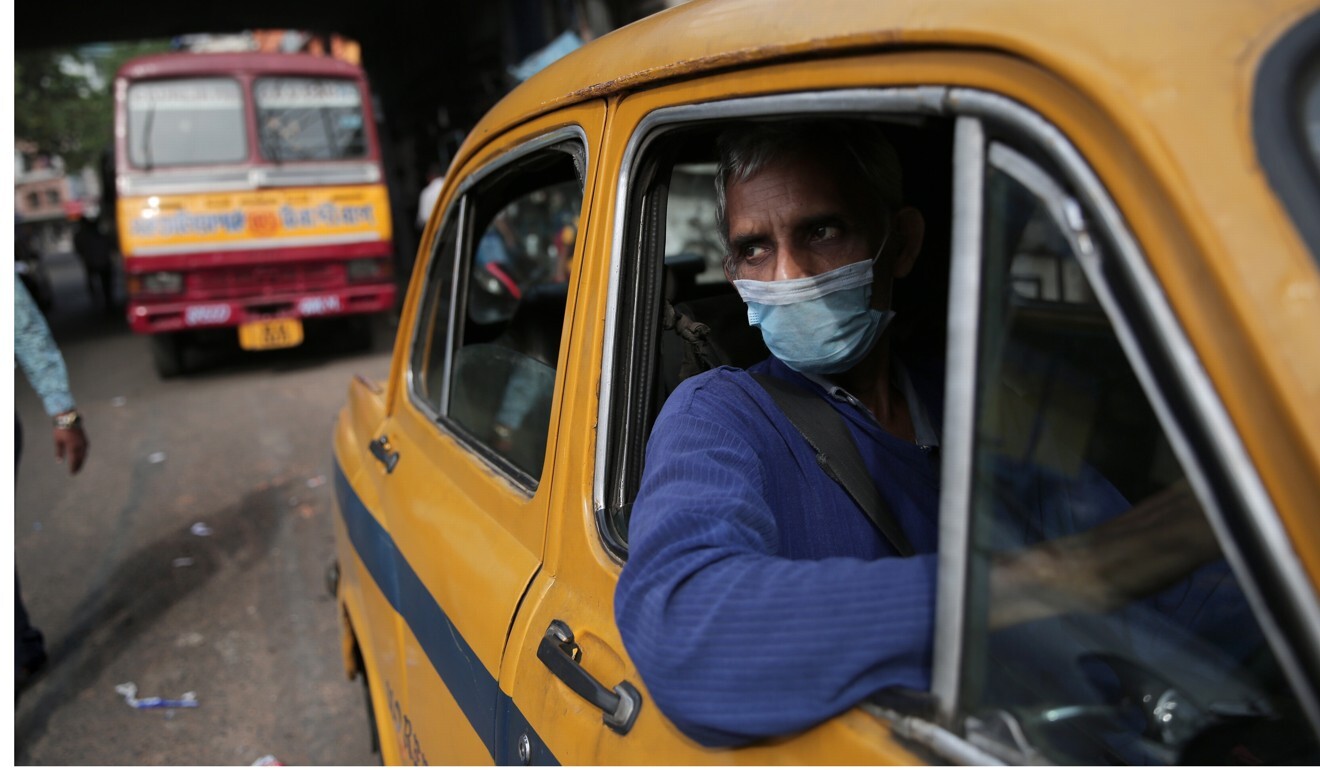 Philippines to buy 2 million AstraZeneca vaccine doses
The
Philippines
will sign on Friday an agreement to buy two million doses of Covid-19 vaccine from AstraZeneca.
Included in the agreement are private companies that will help government fund the purchase, said Carlito Galvez, vaccine tsar and chief implementer of policies to contain the outbreak. A similar arrangement can be done with other vaccine manufacturers if the transaction is non-profit and they can bring down prices, he said.
The government targets to vaccinate as many as 30 million people a year to reach its goal to inoculate 75 per cent of the nation's population, Galvez said. The vaccine roll-out will probably start late second quarter due to constraints on global supply and distribution, he said.
Galvez on Wednesday said Manila plans to buy as many as 50 million doses from China's Sinovac Biotech Ltd.
India reports 44,489 new cases
India
recorded 44,489 new coronavirus infections, data from the health ministry showed on Thursday, the 19th straight day that single-day cases have stayed below the 50,000 mark.
India's coronavirus tally now stands at 9.27 million, the second-highest in the world, after the United States. Deaths rose by 524, taking the total to 135,223.
Reporting by Park Chan-kyong, AP, Bloomberg, Kyodo and Reuters